Sony A75K TV: Release dates, pricing, specs, latest news
All the latest updates regarding Sony's budget-tailored HDMI 2.1 TV
Updated: Feb 7, 2022 12:25 pm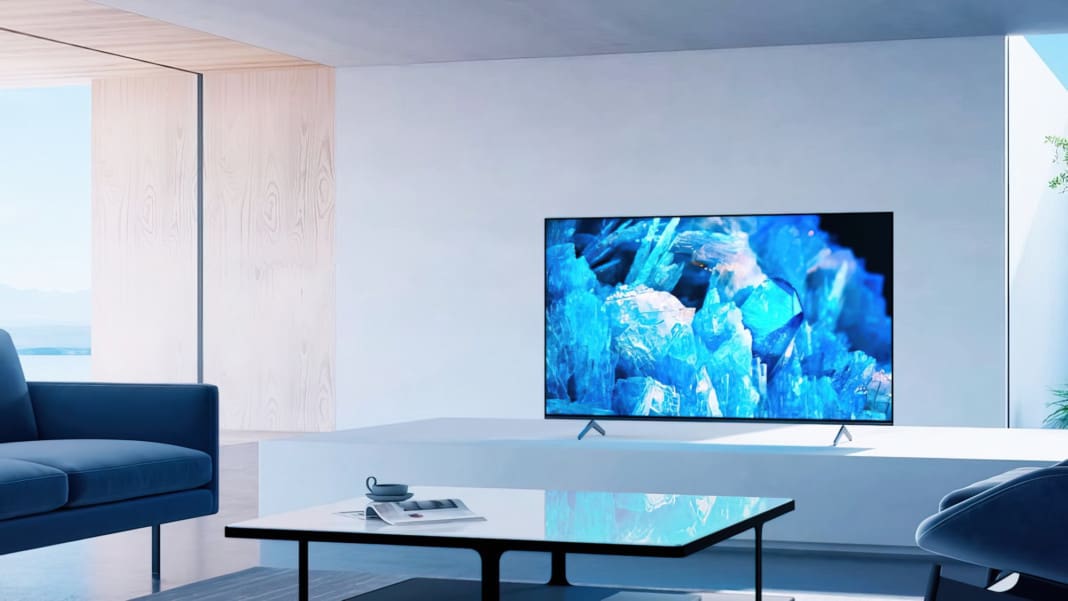 It's safe to say that Sony is taking the bull by the horns when it comes to its 2022 TV lineup – offering up an exciting new range of high-performance Bravia XR TVs that includes the potentially entry-level A75K OLED TV.
CES played host to a number of exciting announcements this year, with Sony unveiling a tonne of new tech that included the brand's new flagship Bravia XR A95K QD-OLED TV. However, what we're most intrigued by is the possibility of a budget-tailored HDMI 2.1 TV. And for Sony, that looks set to be the company's Bravia XR A75K.
The new OLED TV looks like it might go toe-to-toe with the LG C2 OLED TV (a mid-tier OLED TV) in terms of price and performance, however, we won't know for sure if that's the case until the product is officially unveiled. With that being said, we'll be keeping you up to date with all the latest Sony A75K updates, including release dates, price, specifications, and more in this guide.
Does the Sony A75K TV have a release date?
At the time of writing this, we don't have an official release date for the Sony A75K. However, we will be keeping this page bang up to date with all the latest announcements as and when they drop.
What we can say regarding the brand's A75K OLED TV is, it will be released sometime in 2022. Insiders suggest that the A75K could be released by Q2 (alongside the A95K), but nothing concrete has been announced by Sony.
Sony Bravia XR A75K potential pricing
As far as pricing goes, it isn't entirely clear how much the A75K will retail for. While many are suggesting that the A75K will fall into the lower pricing spectrum, specifications alone suggest that probably won't be the case.
Furthermore, Sony apparently told FlatpanelsHD that:
"Buyers should not expect it to compete with LG A1 (LG's 50/60Hz OLED TVwithout HDMI 2.1) on price".
It's fairly easy to see why they may have stated that, especially when you consider the specification differences found between the two TVs.
For me, I'd presume that the Sony A75K would be closer to the LG C1 range – putting the A75K into the $1,000 price range. That said, this is purely speculation and officially prices should be revealed in the coming months.
Sony A75K OLED sizing guide
At this early stage, we only have information regarding two sizes for this TV – 55 inches and 65 inches. Despite the potential for more sizes in the A75K catalogue, there is nothing to suggest that we'll get more variants other than the two already confirmed.
Sony Bravia XR A75K Specs
As for specifications, users can expect the Sony A75K to perform to a fairly decent standard. As we've already stated, the A75K will feature an OLED panel (LG Display's WOLED panel to be exact) with a 4K screen resolution. Furthermore, with a 100/120Hz refresh rate, two HDMI 2.1 ports, and VRR support, it looks like the A75K could be a potential contender for a great budget TV – depending on the price.
Like Sony's more premium offerings, the A75K will also features the brand's most advanced 'Cognitive Processor XR' – which only strengthens the idea of a mid-tier price tag.
As with most Sony OLEDs, the A75K will also be a Google TV. Users will have access to all the most popular streaming apps like; Amazon, Netflix, Apple TV, Disney+, and HBO Max. Furthermore, the A75K will also feature built-in Chromecast and Google Assistant support – alongside compatibility for Sony's new operational camera.
---