Best TV For Gaming 2023 (PS5, Xbox Series X, PC)
A more in-depth look at only the best TVs for gaming this 2023 - comparing price, performance, build quality, and visual experience.
Updated: May 3, 2023 10:38 am
01

Best TV for Gaming

02

Best mini LED TV For Gaming

03

Best HDR TV For Gaming
In the market for one of the best TVs for gaming? Well, you've come to the right place – we have reviewed a tonne of TVs in the past and have whittled down the market to the best 5 on offer.
Thanks to the arrival of high-performance consoles that now push 4K gameplay at 120Hz refresh rates, finding the best TV for gaming couldn't be more important. Both PlayStation 5 and Xbox Series X now offer stunning 4K gameplay at 120 frames per second, making your next TV purchase a little bit more difficult. No longer are screen resolution and color accuracy the only considerations for gamers looking to buy a TV – they now have to take input lag, refresh rates, and response time into consideration too. That makes choosing the best TV for gaming a much more technical process than it once was.
Best TV For Gaming 2023: products at a glance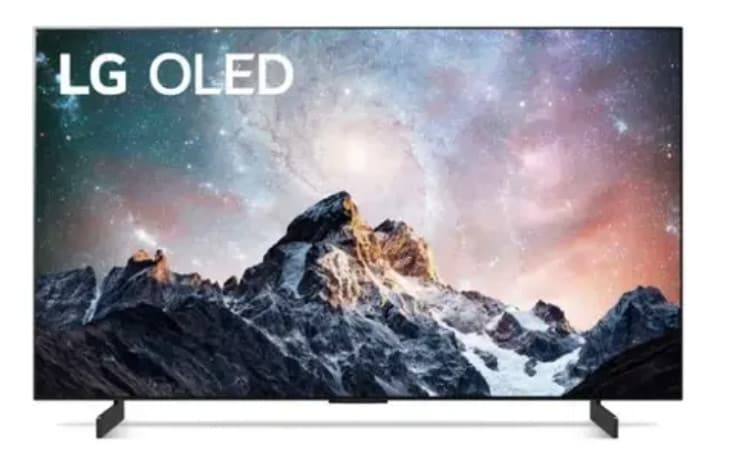 42″, 48″, 55″, 65″, 77″, 83″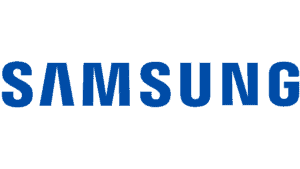 SAMSUNG Neo QLED 4K QN90B Series Mini LED TV
Hisense H9 Quantum Series
4K Ultra HD (3,840 x 2,160)
In the following article, we'll be recommending the best TVs for gaming. Our selection process will take picture quality, colors, input lag, refresh rate, and overall gaming performance into consideration. We'll also be looking at the value each offers, only choosing the best value for money TVs on the market.
Best TV For Gaming 2023: our top picks
01

Best TV for Gaming

02

Best mini LED TV For Gaming

03

Best HDR TV For Gaming
Best TV For Gaming 2023: reviews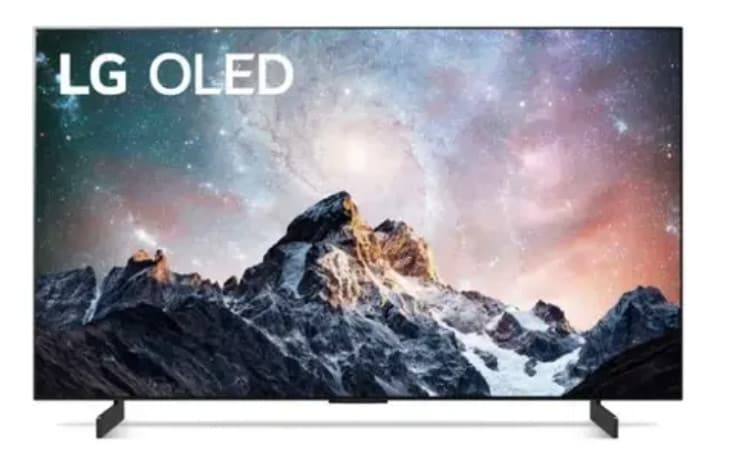 42″, 48″, 55″, 65″, 77″, 83″
Very good gaming performance

Extremely low input lag

Quick response time

Stunning contrast ratio
The LG C2 OLED series is by far one of the best TVs for gaming right now. It boasts all the gaming requirements you could want in a next-generation console gaming display, including a fast 120Hz refresh rate, HDMI 2.1 support, and stunning 4K picture quality, which is why it's also one our top picks for the best TV for PS5 and best TV for Xbox Series X.
As always, the LG C2 OLED offers up a sleek and stylish design that really does scream premium. Its small bezels and thin profile certainly add to the viewing experience of this panel. More impressive than the aesthetics, however, is the actual viewing of this panel. It truly is special.
READ NOW: 55 inch TV dimensions
With OLED technology, the LG C2 series doesn't come with a backlight; instead, offering individually lit pixels that offer a tonne of accuracy in both colors and picture quality. The resulting technology creates perfect black depth and an infinite contrast ratio, allowing for great black uniformity and no blooming around bright objects in dark areas. It also has exceptionally good viewing angles that offer almost zero deterioration when viewing from pretty obscure angles.
As far as features go, this thing packs pretty much everything you could want. It includes a fast 120Hz refresh rate (great for next-gen console gamers), HDMI 2.1 support, fantastic HDR performance, and an extremely wide color gamut. The OLED technology used within this panel also helps create an almost instant pixel response time, eradicating any chance of annoying ghosting in fast-moving objects. Furthermore, this panel also provides variable refresh rate technology (VRR), helping to synchronize your TV's refresh rate to your console's FPS output for a liquidy smooth gaming experience that is void of screen tear.
Like all OLEDs, the C2 series does run the risk of permanent burn-in – certainly problematic for some consumers. However, for individuals that like to watch a variety of different content, this shouldn't be too much of an issue. That being said, it's really quite hard to knock this TV from a gaming standpoint – it really is one of the best TVs on the market.
Best Mini LED TV for Gaming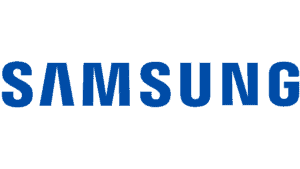 SAMSUNG Neo QLED 4K QN90B Series Mini LED TV
Great HDR performance

Rapid response time

120Hz refresh rate with VRR

Wide color gamut

Excellent peak luiminance
Some uniformity issues that could spoil sports viewing
Despite not having the OLED technology of our top pick, the Samsung QN90B is still a superb TV for gaming. With all the features you could want from a TV, this thing really does tick all the right boxes.
Looking at design briefly, the QN90B is a little hit and miss for me. whilst the profile of this TV is slender and quite stylish, the stand isn't doing it any favours – making the TV look a little precarious at times. That being said, it still suits most rooms and does offer a premium feel that others in this list fail to.
Aesthetics aside, performance is where this TV really shines – literally. The HDR performance of this TV is fantastic, providing a tonne of extra detail in both bright and dark environments – not to mention vibrant colors across the remainder of the spectrum. This TV has a very high peak brightness, making it great for gamers that want to game in bright rooms. That being said, it can't offer the same deep blacks as the OLED pick, meaning it isn't as suited to darkroom gaming.
However, gamers will be happy with this TV's high refresh and HDMI 2.1 interface support – allowing next-gen console gamers to utilize the full potential of their systems. The QN90B also offers up very low input lag and variable refresh rate support in the shape of FreeSync – ensuring no screen tear or motion blur is experience whilst playing the fastest of gaming titles.
Amongst the features this TV offers, the 'Automatic Low Latency Mode' is most useful to gamers. It enables the best gaming settings for responsiveness with the click of a button, taking away some of the stress that can arise during the setup process of other TVs. One downside to this TV is the black uniformity. Some users have experienced a little inconsistency in this area, reducing the quality of sports entertainment. However, when you weigh up the pros and cons of this TV, this small dip is soon overpowered by a tonne of benefitting factors.
Brilliant HDR performance

High peak brightness

Quick response times

120Hz refresh rate
Does not support variable refresh rate

Viewing angles could be better
Sony is one of the biggest names in the technology game, bringing the market some of the best TVs it has to offer. The X950H is one of their latest offerings, providing a stellar gaming and visual experience that is great for casual players.
Aesthetically, the Sony offers up a strange, spider-esq design that looks a bit precarious on its stand. However, with a slender profile and thin bezels, it still offers that premium 'feel' that wouldn't look out of place in most settings.
Looking at performance, the Sony X950H is a fantastic TV for both casual gamers and everyday users, providing a stunning 4K picture quality that is characterized by deep blacks and a great contrast ratio. One of the standout features of this TV is its HDR performance, it really does provide an immersive experience. Bright and dark areas are filled with detail and vibrance, adding a new level of visual enjoyment to this TV's arsenal. It also offers a wide color gamut and full-array local dimming to enhance the already high contrast ratio. Gamers who enjoy playing fast-paced shooters or racing games will be happy with the low input lag and response time this TV provides. Alongside quick response, Sony also offers an optional black frame insertion feature which further improves image clarity.
Annoyingly, this TV doesn't offer up any form of variable refresh rate technology – meaning it won't be as smooth as other TVs that have this feature. Furthermore, despite the X-Wide Angle layer this monitor uses, the viewing angles are still less than ideal. That being said, when you factor in everything, you have to say that this TV still provides excellent value for money – and a damn good gaming experience too.
Best Budget TV for Gaming
Hisense H9 Quantum Series
4K Ultra HD (3,840 x 2,160)
Great input lag

Decent HDR performance

Great response time

Good reflection handling
Poor viewing angles

Does not support variable refresh rate
When you think of the best TV for gaming, Hisense probably isn't the first name to spring to mind. That being said, with a great design and excellent responsiveness, alongside excellent picture quality and color accuracy, this TV really does become an option for gamers working with a strict budget.
Aesthetically, I really like this particular monitor. It offers a slender design and a nice stand, both of which feel more premium than the price tag would suggest. Design aside, the H9G is the flagship 4K LED TV in the Hisense lineup – providing great gaming performance to casual gamers. This TV comes with all the specifications you could want for a great gaming experience – including a low input lag and decent pixel response. Whilst it doesn't compete with the likes of the OLED, it still offers a sub 2ms response time – great for individuals who want to play fast-paced competitive shooters without the interference of motion blur.
The H9 Quantum series also provides a very good HDR experience, with bright and dark areas both benefitting by a tonne of additional detail. Colors are extremely vibrant and quite accurate right out of the box. However, to get the best performance from your panel, you will want to calibrate it – if possible. Despite not having variable refresh rate technology, or a true 120hz panel refresh rate, the Hisense still provides plenty of gaming-tailored features. Unfortunately, viewing angles aren't the best on this TV and colors will start to shift if viewed from obscure angles. That being said, with its current price point, it's hard to be too negative towards this very good TV.
Best Premium TV for Gaming
Evo OLED panel technology

Stunning picture quality

High peak brightness

Great audio
The LG G1 is the brand's best high-end 4K monitor to date, featuring a tonne of features and benefits that are all geared towards providing a stunning visual experience. Despite the C1 series being the fan-favorite, the G1 is still considered the better monitor out of the two. That said, it does come with a fairly hefty price premium that may put some individuals off.
Aesthetically, the LG G1 is almost identical to the C1 – featuring a thin profile that certainly looks premium. There are no thrills with this TV, just a stylish design that is characterized by a glossy finish. However, it isn't the design that excites us the most, it's the internal features and specifications.
The G1 offers up LG's best Evo OLED panel, promising increased levels of peak brightness and sharpness – features that the C1 has been criticized for in the past. Like the C1, the G1 also features perfect blacks, infinite contrast ratio, much like any of the best OLED TVs on the market, but has even better HDR performance thanks to that Evo OLED panel. Watching movies or playing games on the G1 is a spectacular experience, with gaming features to help polish the edges nicely.
Users can expect 4 x HDMI 2.1 ports (40Gbps) with support for VRR technology in both FreeSycn and G-Sync systems. Furthermore, ALLM (auto low latency mode), HGIG (a feature that enhances HDR performance in games), and a brand new game optimizer menu are all equipped to this panel.
What makes a TV good for gaming?
Buying A TV is very similar to buying one of the best monitors for gaming, with many of the specifications crossing over from one display to the other. That being said, many are still confused when it comes to buying a TV for gaming, not understanding the most important factors that will impact the overall gaming experience.
Below are what we consider the most important things to consider when looking for the best TV for gaming:
Refresh rate: This is the amount of time your TV refreshes the image it's displaying – per second. To get a smooth gaming experience, you want to get a TV with the highest possible refresh rate. In modern console gaming, that's 120Hz. If you can pair this alongside VRR (variable refresh rate technology), then you have the perfect combination for smooth gameplay.
Response Time: Refers to the amount of time it takes for the pixels to change color – usually using the GTG (gray-to-gray) transition. Having a fast pixel response time generally provides a much better visual experience – reducing annoying screen artifacts such as motion blur and ghosting.
Input Lag: Input lag comes down to a number of factors, but ultimately, it's the amount of time between you entering a command (via the console) and it showing up on your TV. Having low input lag is very important in TVs as it can give you a competitive edge over the competition.
Realistic Expectations When Buying A TV For Gaming
Like any hardware purchase, buying a TV specifically for gaming comes with a number of realistic expectations. For example, don't expect to get a 75″ TV with a 360Hz refresh rate right now, because it simply doesn't exist.
To ensure that you aren't left disappointed, below is a list of factors that you should expect when purchasing a new TV for gaming:
Price: When it comes to TVs specifically designed for gaming, pricing is definitely an area you must consider. On average, TVs tailored towards gaming will be more expensive than your run-of-the-mill alternative. Thanks to the premium features and quick response they offer, the best TVs for gaming can cost you more than you might expect. If you are looking for something which packs a punch, but sticks to a specific budget, we'd recommend checking out our picks for the best TVs under $1000.
TV vs gaming monitors: There's a big debate out there that looks at the difference between gaming TVs Vs gaming monitors. The bottom line is, gaming monitors are much better for gaming than TVs – it's as simple as that. They're more responsive, quicker, and generally offer more features that boost your gaming experience. Do not expect to get a TV that has the same performance as a gaming monitor – it's unrealistic.
All being said, TVs are getting much better for gaming – with the latest offerings delivering excellent performance across the board.
Resolution: Modern consoles now offer stunning picture quality thanks to their 4K support. To get the most out of your gaming experience, we recommend purchasing a TV with no less than 4K resolution support. Whilst this might increase the price of your TV, it is most certainly worth the extra investment. If you're looking for immersion, a high screen resolution is definitely something to look for.
Click here to see the best 4K TV for gaming.
Inputs: Inputs haven't really been overly important for the last 7 years or so, with HDMI 2.0 offering pretty much everything you could want for your gaming needs. However, with the arrival of HDMI 2.1 (utilized in both PlayStation 5 and Xbox Series X), choosing a TV with the right inputs just became a whole lot more important. Whilst HDMI 2.1 is pretty scarce right now, we're likely to see a tonne of supporting TVs (and consumer electronics) come to fruition over the next 3-6 months.
Size: The bigger the TV, the higher the price, generally speaking, but it's also worth keeping in mind that for the type of gaming you enjoy, you may not need a huge screen. Sure, 50-inch plus TVs are great for immersion, but if you're playing first person shooters they can work against you competitively speaking. Be sure to check out some of the best 40-inch TVs on the market too, as you'll be surprised at just how good (and affordable) they are.
https://imasdk.googleapis.com/js/core/bridge3.558.0_en.html#goog_716237159Latest News00:3101:12What is the Erdtree inElden Ring?
8K vs 4K for gaming (@120Hz)
With both PS5 and Xbox Series X consoles now supporting 8K resolution, we often get asked when will 8K gaming be a thing?
Of course, 4K @ 120Hz is fully supported by both consoles, with many enjoying the liquidy smoothness it brings. The same, however, can't be said for 8K gaming.
While both next-gen consoles support the higher 8K resolution, neither had the feature enabled on launch. Furthermore, due to the price of 8K TVs and 8K monitors, it would be pointless to enable 8K functionality as only a limited number of consumers would be able to utilize it.
Developers have fully adopted 4K gaming and content as we enter 2022, however, 8K gaming is seemingly years away. It's well-known that neither of the latest consoles has the processing power required to push 8K gaming at any capacity – with upscaling being much more likely.
All being said, why 8K TVs and monitors are becoming more mainstream, we're still some ways off seeing prices fall to respectable levels.
Latest gaming TV News & Deals
The big news surrounding the best TV for gaming has to be the announcement of the new LG C3 OLED TV. The LG C2 was by far the best gaming TV in 2022 – making its successor an interesting candidate for this year's crown.
READ NOW: Best OLED TVs
Best TV for gaming FAQs
Should I use an OLED TV for gaming?
OLED displays have proven to be a great choice for gaming. It's no wonder that the Nintendo Switch features an OLED version. Along with the beautiful picture quality, many modern OLED TVs feature high refresh rates and minimal input lag for gamers to enjoy.
Is a TV better than a monitor for gaming?
There are many TVs on the market which can provide high refresh rates and snappy response time to rival monitors.
If you're playing on console from a couch set up, then a TV is of course ideal for the job. Monitors are the go-to choice for PC players, but a smaller TV such as 42″ can be worth considering.
Final Word
So, there you have it, our comprehensive guide to the best TV for gaming. We hope this guide has made your purchasing decision that little bit easier, outlining some of the major considerations that come with a TV purchase. For me, the LG CX is by far the best TV for gaming at time of writing this. It not only provides stunning picture quality and an almost instant pixel response time, but it also offers HDMI 2.1 support and 120Hz refresh rates – making it a great choice for next-gen console gamers.
If you have any questions regarding any of the recommendations in this guide, feel free to drop us a comment in the section below.
---