Best HDMI 2.1 TV 2023
Reach peak gaming fluidity with these high-performance HDMI 2.1 TVs
Updated: Apr 5, 2023 3:59 pm
01

Best HDMI 2.1 TV

03

Best OLED HDMI 2.1 TV
The best HDMI 2.1 TVs have become hugely popular ever since the arrival of next-generation consoles from both Microsoft and Sony. The hugely-popular PS5 and Xbox Series X can now push 4K gameplay at 120Hz thanks to advancements made in modern hardware. However, to achieve this through your TV, you must have an HDMI 2.1 port.
The latest HDMI video interface is the only version of HDMI that can deliver 120Hz gameplay at 4K image quality – making it an essential requirement for both next-gen consoles. Luckily, there is a tonne of gaming-tailored TVs in today's market, meaning you have a wide variety of panels to choose from.
That said, choosing the best HDMI 2.1 TV for your needs can be a little tricky. Fortunately, our veteran team of display experts has years of experience under their belts, allowing us to confidently recommend the best TVs for PS5 and Xbox Series X.
So, if you're looking for a great HDMI 2.1 TV, look no further, we have all the most up-to-date options.
Best HDMI 2.1 TV: products at a glance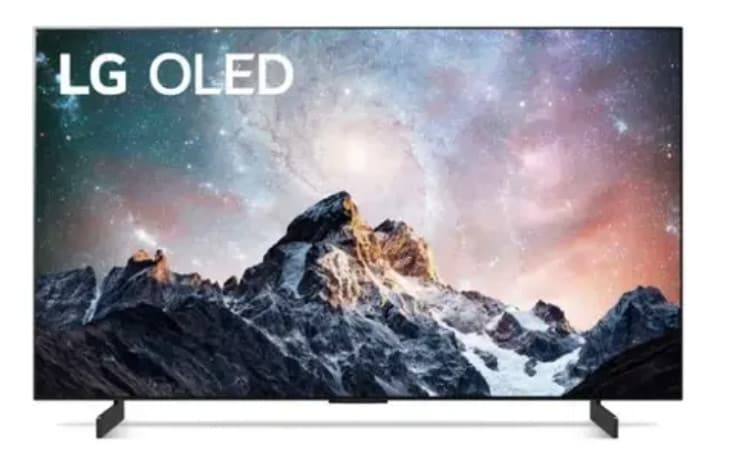 42″, 48″, 55″, 65″, 77″, 83″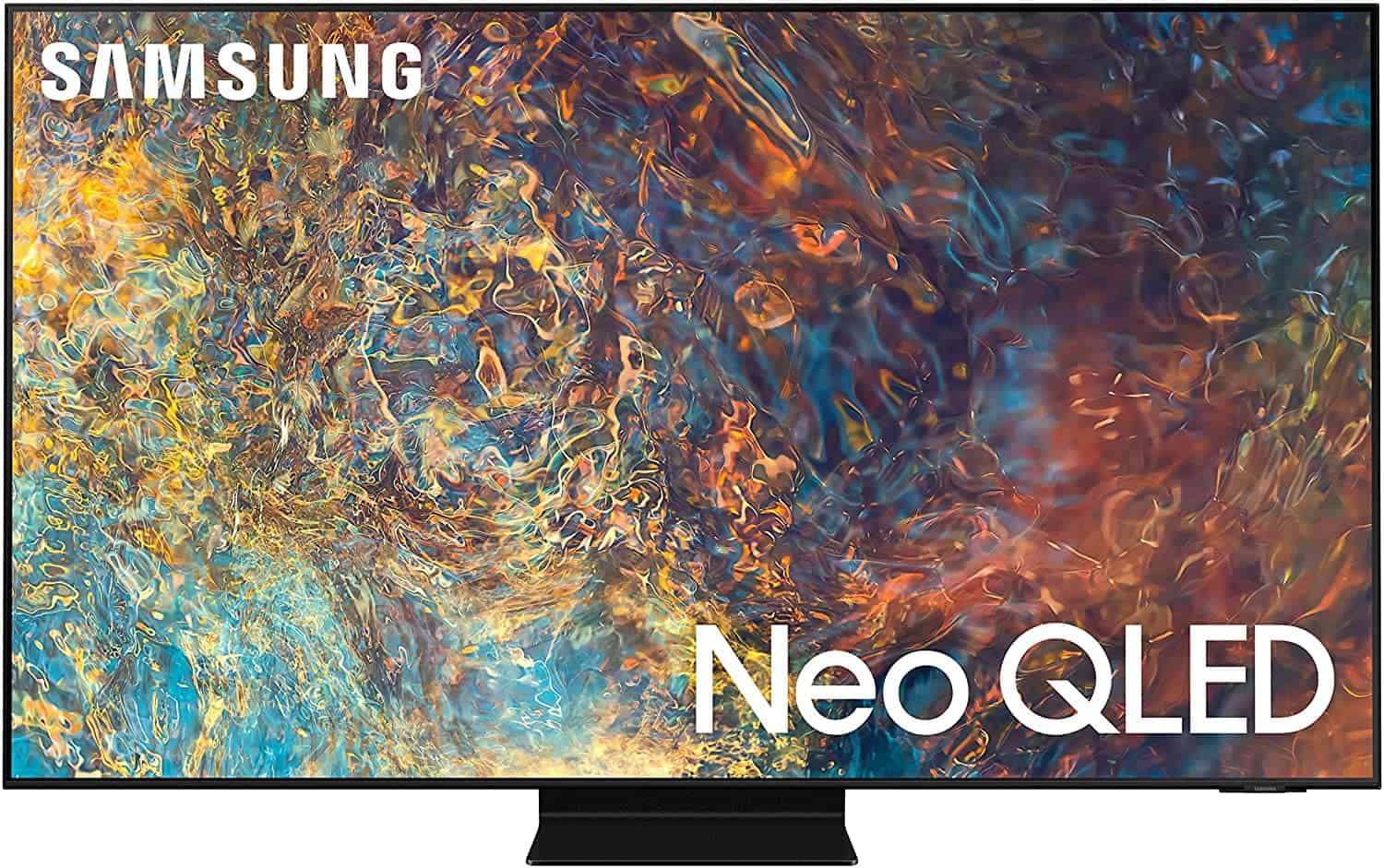 Mini LED LCD (1344 – 2340 zones)
4K Ultra HD (3,840 x 2,160)
---
Best HDMI 2.1 TV: our top picks
01

Best HDMI 2.1 TV

03

Best OLED HDMI 2.1 TV
---
Best HDMI 2.1 TV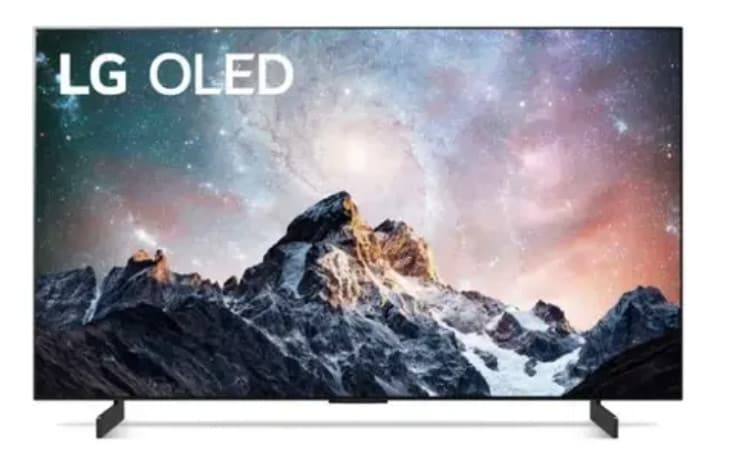 42″, 48″, 55″, 65″, 77″, 83″
Excellent gaming performance

OLED image quality

Gaming-tailored features

Near instantaneous response time

Evo OLED panel technology
Not as bright as QD-OLED or LED models
If you're looking for the best all-round HDMI 2.1 TV, look no further – the new LG C2OLED has you covered. The latest LG TV launched in 2022 and offers up all the bells and whistles you could want for a stunning visual experience. Better yet, it won't break the bank either – offering up a very competitive price when compared to the market's other OLED offerings.
The LG C2 was an immediate hit when announced back at CES 2022, sparking excitement amongst keen fans thanks to its enticing list of features and specifications.
The new LG C2 comes in a variety of sizes, including a never before seen 42-inch variation. Users can choose between common sizes right up to 83″ – with the 55-inch models and above featuring the brand's latest Evo OLED panel technology. The new panel was once restricted to the LG G1 series, however, LG has opted to use it for its new mid-tier C2 series. The Evo OLED panel allows this TV to become much brighter than the C1, improving the quality of daytime viewing and HDR scenes across the board.
A new game optimizer menu has been installed in the LG C2 TV, enabling users to fine-tune the visual experience of games more freely. Of course, HDMI 2.1 and VRR are both supported by this TV, making it a fine choice for the next-gen PlayStation 5 console.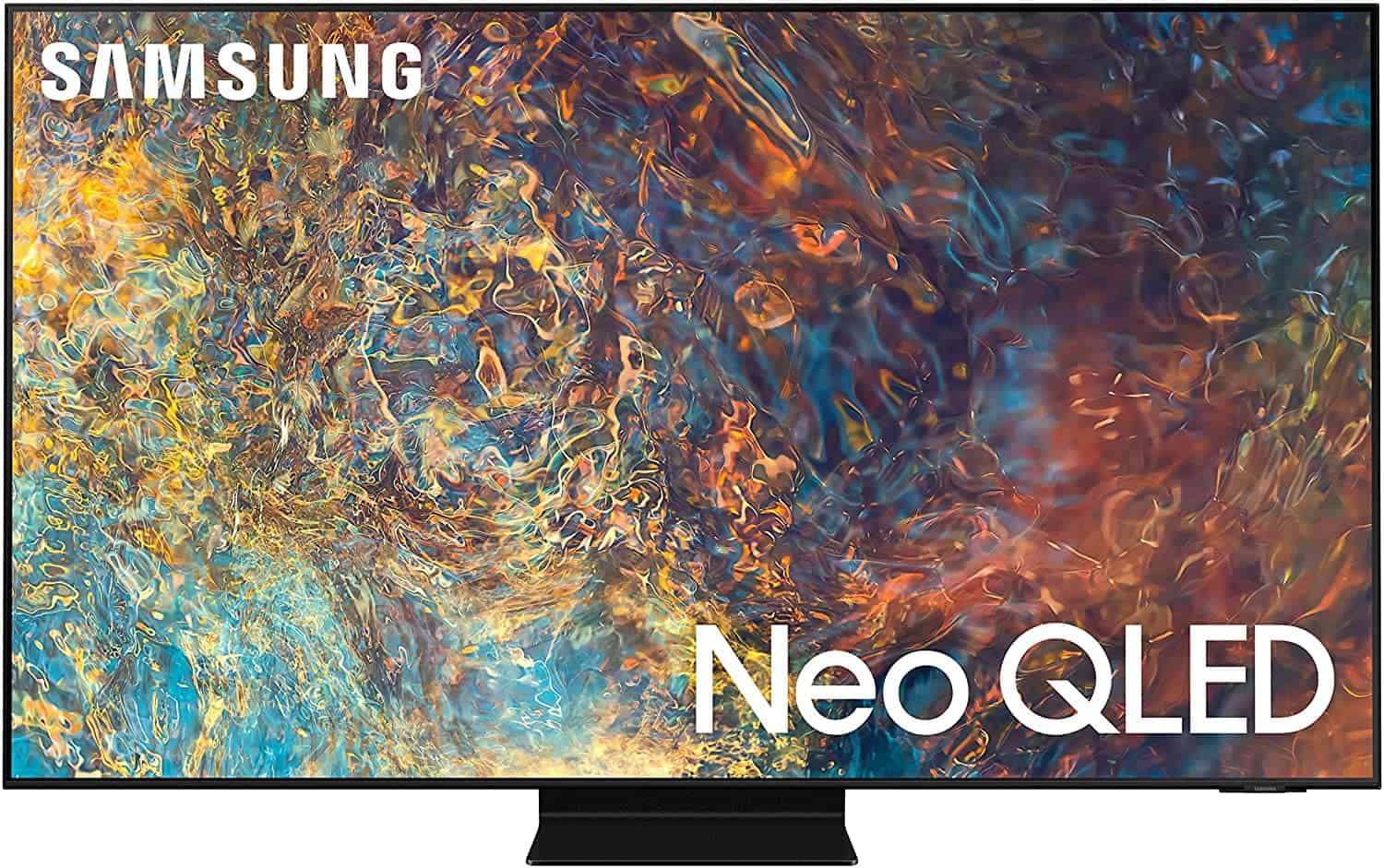 Mini LED LCD (1344 – 2340 zones)
Exceptional image quality for gaming and movies

HDMI 2.1 support

Packed with features

Easy to use platform
Not interested in OLED technology? No worries, the QN90A is the best LED HDMI 2.1 TV on the market. The QLED-based TV series has impressed ever since its release, with the Neo QLED model delivering improvements to image handling and upscaling. With far greater image quality and color accuracy than some of the market's leading LED TVs, it's hard to not include this TV in our list.
Equipped with Samsung's QLED panel technology, the QN90A also featured mini-LED backlight technology as well – increasing the TV's local dimming zones from the double figures to the thousands. The QN90A also produces a far higher peak brightness than many of its competitors, giving it a wider contrast ratio and better HDR performance.
Gamers will be pleased to hear that the QN90A supports next-gen consoles – delivering 4K@120Hz gameplay via a number of HDMI 2.1 ports. The TV also features key gaming features such as Motion Xcelerator Turbo Plus and VRR for both FreeSync and G-Sync compatible devices. ALLM mode also features on this TV, offering up better motion handling when playing games with fast-moving images.
Unfortunately, this is a pretty expensive TV that resides at the sharp end of the price spectrum. That being said, if you're looking for something brighter than the OLED, there aren't many that do it as well as the QN90A.
Evo OLED panel technology

Excellent peak brightness

VRR for both FreeSync and G-Sync

HDMI 2.1 support
LG's second entry into this guide is its more premium G2 OLED TV – offering up a more comprehensive list of features specifically designed for gameplay and general content consumption. Like our top pick (LG C2), the G2 also comes with a new Evo OLED panel that delivers a far greater peak luminance than its predecessor, the G1.
Looking at the design, LG has made a few small tweaks that add up to a much more premium look. The LG G2 features a similar 'Gallery' styling as the G1, only now finished with a cleaner right-angled frame instead of the 45-degree picture frame approach. Improvements have also been made to the build quality as well – with new materials used to create a lighter and easier to unbox experience (while still maintaining good internal build quality).
Design aside, performance is where the LG G2 really comes alive – featuring a list of pros that really does make it an attractive prospect for console players. As this is LG's more premium OLED display, you'd expect basic features such as HDMI 2.1 support, FreeSync/G-Sync, 4K@120Hz gameplay, and ALLM. The LG G2 also features HGIG and LG's new Alpha 9 Gen 5 Processor, allowing it to handle images and AI much more fluently.
4K Ultra HD (3,840 x 2,160)
Fantastic HDR performance

Exceptional upscaling

Impressive sound

Feature-packed interface

Great for gamers
Doesn't support HDR10+

Viewing angles could be better
The Sony X90J is another fine choice for anyone looking to increase the visual fidelity of their console gaming. This excellent HDMI 2.1 TV supports both PS5 and Xbox Series X thanks to a plethora of HDMI 2.1 ports. There are also a number of HDMI 2.0 ports, allowing users to connect aging consoles like the Switch and WII to this TV.
Sony has equipped the X90J with a 120Hz 4K panel that offers up VRR (variable refresh rate) and ALLM (auto low latency mode) for a fantastic gaming experience. That said, users will have to enter the 'Enhanced format' to get the full benefits of the HDMI 2.1 interface. As you'd expect, the picture quality of the Sony X90J is also near-flawless, mainly thanks to the new Cognitive XR processor it comes equipped with. Alongside better motion handling, the new processor also delivers better contrast control and upscaling too.
The X90J is also fully smart compatible, offering up the Google TV smart platform. With a tonne of apps to download and an incredibly easy-to-use interface, users will be able to enjoy the perks of the smart platform to its fullest. Dolby Vision HDR and Dolby Atmos are also packed into this feature-heavy TV, allowing you to be fully immersed in both gaming and content consumption.
Excellent price point

Wide viewing angles

Android TV operating system
While not fully available right now, the Samsung S95B still gets a spot in our best HDMI 2.1 guide. The S95B is the brand's latest QD-OLED TV, highly anticipated thanks to the exciting new QD-OLED technology found at its centre.
Being brand new, the S95B is currently only available in 55″ and 65″ variants. That being said, news of 77″ and 49″ QD-OLED manufacturing has leaked recently, suggesting additional sizes are to come in the future. Sizes aside, the S95B offers a slim design that is characterized by a premium finish and thin bezels – said to compete against OLED TVs in terms of dimensions.
Like all the TVs in this guide, the S95B features a 4K UHD screen resolution, speedy 120Hz refresh rate, and VRR support (for both FreeSync and G-Sync compatible devices). That said, this is the only panel in this guide that delivers QD-OLED technology – a hybrid technology that delivers the best features and benefits QD (Quantum Dot) and OLED (Organic light-emitting diode).
This TV offers the same infinite contrast and perfect blacks as the other OLED TVs out there. However, thanks to a Quantum Dot layer that sits over the OLED substrate, QD-OLED TVs can effectively become much brighter and deliver much more accurate colors.
As this is a relatively new technology, we'll have to wait and see if any panel issues occur in the future. There are many unknowns to QD-OLED technology, however, if all goes well, this could be the end of OLED TV technology.
---
What to look for in an HDMI 2.1 TV?
When it comes to picking the perfect HDMI 2.1 TV for your needs, there's more to consider than just the video interface it supports. Modern TVs are made up of numerous features and specifications, many of which are alien to those that aren't bang up to date with the latest TV technology.
So, whether you're looking for the best TV for Xbox Series X, PS5, or just all-round entertainment, here's everything you should consider.
What is HDMI 2.1?
There's been a lot of talk regarding the latest HDMI standard and for good reason. As we've previously said, HDMI 2.1 is the only HDMI video interface that supports 4K gameplay@120Hz – one of the main reasons why both next-gen consoles are so popular.
With both next-gen consoles now supporting 4K@120Hz gameplay, HDMI 2.1 couldn't be more important. Purchasing a TV without an HDMI 2.1 port will leave you limited to 1080p@120Hz – resulting in a much worse visual experience.
Luckily, most modern TVs now feature the latest HDMI 2.1 standard – meaning you won't have to look too hard to find one that suits your needs.
For those considering a gaming monitor for PS5, here are the fundamental differences between DisplayPort and HDMI.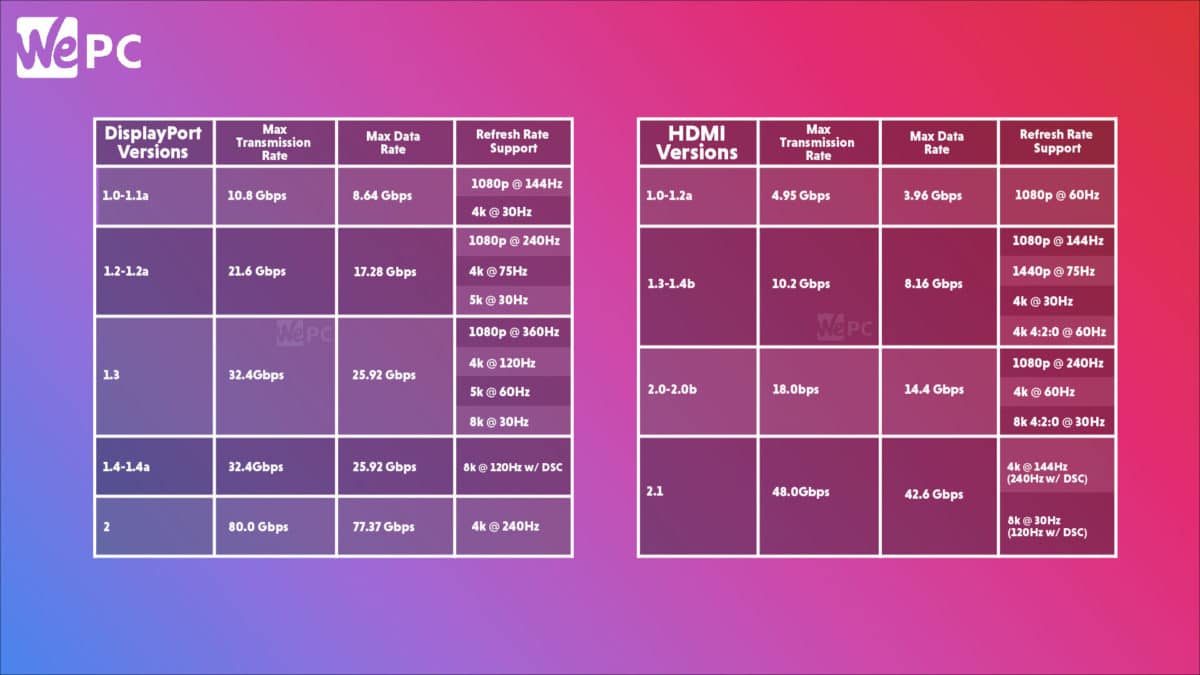 VRR (variable refresh rate)
Variable refresh rate technology is a relatively new feature to TVs, enabling a TV to synchronize its refresh rate to the framerate of the console or PC. Using this feature will eradicate any possibility of visual artifacts like screen tear (a visual defect where two frames are rendered at the same time) and smearing.
VRR has been used throughout PC gaming for years now, however, the same can't be said for modern TVs – with the implementation only occurring recently. While the PlayStation 5 didn't officially support VRR upon launch, Sony did claim it would be a feature of the next-gen console in the near future. New announcements made over the past few weeks have seen movements in this department, with VRR expected in the coming weeks.
If you're looking to buy an HDMI 2.1 TV for console gaming, VRR is one of the most important features you should consider.
LED vs Mini-LED vs OLED vs QD-OLED
Panel and backlight technology are both hugely important when it comes to the visual experience a TV provides. It will determine a TV's peak brightness, contrast ratio, color accuracy, viewing angles, and responsiveness. To further confuse the general consumer, new technologies are being developed almost monthly now, with manufacturers coining terms like; Mini-LED, Micro-LED, QD-OLED, OLED, QLED, Neo QLED, and more.
While the majority of TVs in today's market utilize LED panels, newer OLED TVs are beginning to become much more popular. OLED TVs utilize an organic compound layer to produce light – with independently operating pixels that help to produce perfect blacks, infinite contrast ratio, and superb HDR. With reduced prices, OLED TVs are no longer considered some of the market's most expensive – with newer panel technology taking the top spot when pricing is concerned.
Speaking of which, QD-OLED panel technology is the latest in a line of exciting new technologies to release in 2022. It will deliver the best qualities of both QD (Quantum Dot) and OLED (Organic light-emitting Diode) to try and resolve some of the issues found in modern OLED panels. There are only two brands using the new QD-OLED technology at present, however, with the potential to far outperform OLED, it could be the future for modern TVs.
LED panels make up the rest of today's market, with varying options available from a plethora of manufacturers. Each LED TV features its own set of benefits, so choosing the one that meets your requirements will take some research. For example, some offer better viewing angles, richer colors, more accurate color reproduction, better HDR, and deeper blacks – so be sure to look into each before making your final purchase.
How we choose the best HDMI 2.1 TV
Choosing the best HDMI 2.1 TVs can often be a fairly tricky task, especially when you consider just how many great TVs there are in today's market. Luckily, our veteran team of display enthusiasts has a tonne of experience when it comes to gaming TVs and monitors, allowing us to handpick the best options out there.
Like all the hardware we recommend, each HDMI 2.1 TV we choose also goes through a strict testing process that allows us to determine which is the best when it comes to console gaming and general content consumption. We run numerous tests using purpose-built equipment, enabling us to confidently recommend the best TVs across the web.
Related TV pages
---
HDMI 2.1 TV: FAQs
In a nutshell, HDMI 2.1 allows your TV to handle higher refresh rates and resolutions more efficiently. It gives your TV the bandwidth needed to transfer the higher levels of data required by 4K @ 120Hz refresh rate. Additionally, it also enables your TV to use VRR (variable refresh rate) and ALLM (auto low latency modes) technologies.
Why does a 120Hz refresh rate matter?
While many of today's TV programs and films are shot at much lower refresh rates, the same can't be said for modern AAA gaming.
With consoles and PCs now powerful enough to drive well over 100 frames per second in 4K resolution, refresh rates have become hugely important. Viewing a game and its fast-moving content on a 60Hz TV might seem fine, but it isn't. A 120Hz refresh rate will increase the fluidity of your gaming a lot, resulting in a much smoother, more life-like experience.
The most common reason why most people need HDMI 2.1 support is for gaming. With both next-gen consoles now supporting 4K@120Hz gameplay, you'll have to purchase a TV with HDMI 2.1 support as older versions don't have the available bandwidth needed. Furthermore, as HDMI 2.1 is the only HDMI standard to offer ALLM and VRR, it's a requirement to experience console gaming at its very best.
Alternatively, soundbar users will be well accustomed to HDMI 2.1 support as they offer the eARC standard – enabling your TV to transfer uncompressed Dolby Atmos audio to your soundbar.
Final word
So, there you have it, our comprehensive guide to the best HDMI 2.1 TVs. Hopefully this guide has opened your eyes to some of the better HDMI 2.1 TVs in today's market – alongside some of the core features that affect performance, price, and visual performance.
For us, the LG C2 is the best HDMI 2.1 TV right now, offering up the perfect balance of picture quality, color accuracy, responsiveness, and price. That being said, there is an HDMI 2.1 TV for all needs and budgets right now, meaning no matter what you prioritize, there'll be a great TV that suits your exact requirements.
Like always, feel free to drop us any questions you have regarding HDMI 2.1 TVs below.
---