LG C2 OLED TV: Release date, pricing, specs, latest news
Everything you need to know about the latest LG C2 OLED TV lineup
Updated: Jun 13, 2022 2:29 pm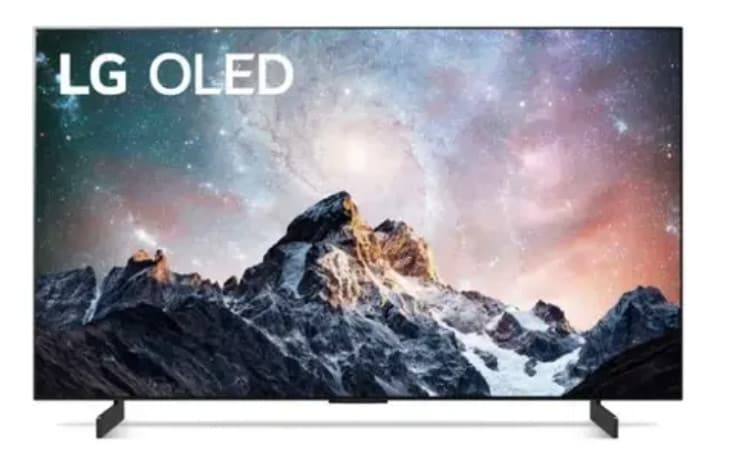 Get £500 off the LG C2 42-inch OLED TV here with TikToks exclusive deal
After the huge success of LG's OLED C1 series launch, it was no surprise to see the Korean company announce an improved version of their best-selling OLED TV series. The new lineup of OLED TVs will be coined the LG C2 series and look set to feature an exciting set of improvements over the fan-favorite C1 range. Furthermore, the global TV brand has also stated it will be releasing its smallest OLED TV yet – the LG C2 42″ (the world's first 42 inch OLED TV).
With so much anticipation surrounding the new TV lineup, we've rounded up all the latest news, release dates, pricing, and specs so you know exactly what to expect from one of this year's best TVs.
With the LG C2 now live in the UK, we're already starting to see some tasty discounts being applied to the company's 2021 TV lineups – including all OLED, QNED, NanoCell, UHD, and FHD models.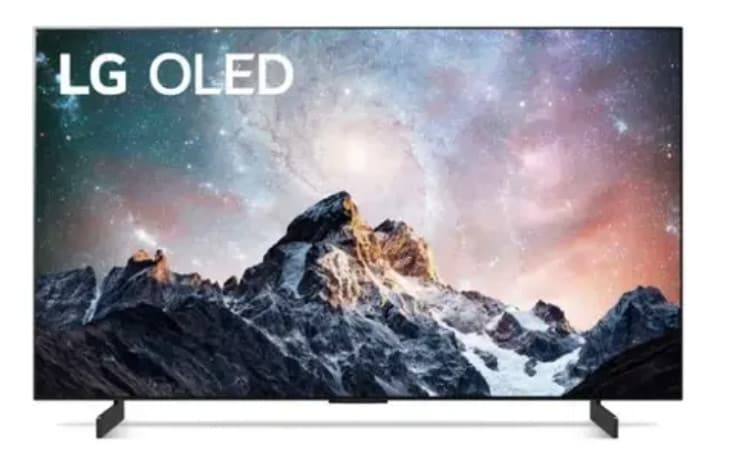 LG C2 TV: Latest news
We'll be keeping this page bang up to date with all the latest news and press releases, ensuring you have all the latest info on LG's hugely anticipated panel.
23rd March 2022: Save 10% off all 2021 series LG TVs with LG10 discount code
23rd March 2022: LG officially launches C2 series in the UK
17th March 2022: UK deliveries are being dispatched for the LG C2 range
2nd March 2022: EU prices for entire LG 2022 OLED TV lineup leaked
21st Feb 2022: Expected delivery for both LG C2 42 and 48 inch variants moves to 3 and 4 weeks
17th Feb 2022: John Lewis pre order page goes live for LG C242 – with expected deliver within 5 weeks
2nd Jan 2022: John Lewis pre order page goes live – with expected delivery within 5 weeks
LG C2 OLED TV: Everything you need to know
Launches in 2022
LG C2 42″ priced at €1,650
Game-tailored 42″ variant added
LG's Evo OLED panel technology used in 55 inch (and larger) models
48, 55, 65, 77, 83 inch models make up C2
Latest Alpha a9 Gen 5 processor used
HDMI 2.1 supports 4K gameplay at 120Hz
Support for G-sync and FreeSync systems
Built-in 7.2.1 surround sound speakers
LG C2 release date
Despite official release dates for the US still being unclear, we do have an official release date for the UK and EU markets. The LG C2 series will be available in the UK and EU from March 23rd, 2022.
UK consumers can now head into their local electronics store and pick up an LG C2, with delivery times depending on stock levels and demand – which seems to be fairly high at time of writing this.
The latest announcements coming out of Germany suggest that the availability for the LG OLED 2022 TV lineup will be March for the B2 and C2 models. Consumers will have to wait until April for the G2.
You can click here to see the pre order details of both the LG C2 42 inch and LG C2 48 inch models.
LG OLED C2 specifications
One of the big announcements to be unveiled over the past couple of months regarding the LG C2 is how it will now feature the same OLED Evo technology that was originally reserved for the flagship G-series TVs. Not only will this guarantee better performance when comparing the C1 to the C2 series, but it also sparks similar comparisons against the new G2 range as well.
G2 comparison aside, LG's OLED Evo panel technology will offer up greater peak brightness by using deuterium – an organic material that should; offer a longer lifespan, withstand higher voltages, and includes a green-emitting layer for a greater visual experience.
Performance
The C2 OLED range will also feature the LG's latest Alpha 9 Gen 4 processor that offers up deep learning capabilities in order to detect and enhance picture quality. The new software used in these panels should aid in more efficient AI upscaling too. On top of this, users can expect greater granular enhancements thanks to a new Dynamic Tone-mapping Pro algorithm that will subdivide the screen into more manageable areas (by around 10).
Like the C1 series, LG's C2 range of TVs will also feature the console-friendly HDMI 2.1 interface – allowing console gamers to reap the rewards of 4K gameplay at 120Hz. Better yet, the HDMI 2.1 certification will now offer an uncapped bandwidth of 48gbps – 8gbps more than the original C1 series. Oh, and that still includes VRR technology to help eliminate screen tear artifacts that plague lesser TVs.
LG has also deployed HGIG settings that should improve HDR performance in games and boost contrast too. Like its predecessor, the C2 will also feature a dedicated Game Optimiser menu for fine-tuning the performance of this panel when console gaming. Users will benefit from Dolby Vision HDR and Dolby Atmos sound when using this panel.
LG C2-Series: Sizing
So, what sizes can we expect from the new LG OLED C2-series?
Well, as you'd expect, most of the sizes in the C1 series will also become available in the C2 series. However, and potentially most exciting, is the new 42 inch OLED TV – the smallest OLED TV LG has designed.
LG C2 size guide
LG OLED42C2
LG OLED48C2
LG OLED55C2
LG OLED65C2
LG OLED77C2
LG OLED83C2
LG C2 design
We recently reviewed the LG C2 after a long wait for its official release. Looking at its design, there wasn't a huge amount of difference when comparing the C2 vs C1 models.
The C2 will offer up the same premium look as its predecessor – characterized by a thin profile, small bezels, and a high-end brushed aluminum stand. LG says new materials have been used for the design of this year's C2, making general construction and mounting far easier.
Like last year's model, a glossy finish has been used on the new C2, with reflections being a little problematic when viewing in daytime conditions. That said, the new Evo OLED panel does relieve some of the brightness issues meaning daytime viewing is better than it used to be.
LG C2 potential price
While we still don't have an official price for the LG C2 series, leaks are surfacing suggesting prices for the entire LG 2022 OLED TV range. Unfortunately, if the leaked prices are correct, the new C2 series will be much more than we first envisaged.
If that is the case, the following prices should be expected for the LG OLED C2 range:
EU pricing
| Series | US | UK | DE | 2021 prices |
| --- | --- | --- | --- | --- |
| LG A2 48″ | | £1,299 (approx) | €1,550.00 | €1,300 |
| LG A2 55″ | | £1,399 (approx) | €1,700.00 | €1,400 |
| LG A2 65″ | | £2,149 (approx) | €2,600 | €2,200 |
| LG A2 77″ | | | | TBC |
| LG B2 55″ | | £1,599 (approx) | €1,900 | €1,800 |
| LG B2 65″ | | £2,299 (approx) | €2,800 | €2,700 |
| LG B2 77″ | | £3,749 (approx) | €4,500 | €5,000 |
| LG C2 42″ | | £1,299 (Currys) | €1,650 | NEW |
| LG C2 48″ | | £1,400 (approx) | €1,800 | €1,650 |
| LG C2 55″ | | £1,899 (approx) | €2,300 | €2,000 |
| LG C2 65″ | | £2,649 (approx) | €3,200 | €2,800 |
| LG C2 77″ | | £4,499 (approx) | €5,400 | €5,300 |
| LG C2 83″ | | £6,249 (approx) | €7,500 | €8,000 |
| LG G2 55″ | | £2,000 (approx) | €2,500 | €2,400 |
| LG G2 65″ | | £5,000 (approx) | €3,600 | €3,500 |
| LG G2 77″ | | £5,000 (approx) | €6,000 | €6,,500 |
| LG G2 83″ | | £7,500 (approx) | €9,000 | NEW |
| LG G2 97″ | | | | TBC |
| LG Z2 77″ | | £12,399 (approx) | €15,000 | €20,000 |
| LG Z2 88″ | | £24,799 (approx) | €30,000 | €30,000 |
LG C2 US prices (unconfirmed)
LG OLED42C2 ($1,799)
LG OLED48C2 ($1,949)
LG OLED55C2 ($2,499)
LG OLED65C2 ($3,449)
LG OLED77C2 ($5,799)
LG OLED83C2 ($7,999)
The latest announcements from LG Germany suggest that the above pricings for latest LG 2022 OLED TVs. As you can see, prices don't marry up exactly with the UK pre-order prices, with the C2 42-inch priced around 150 Euros cheaper.
Latest updates see John Lewis published a pre order price in the UK for £1,399. That makes the C2 more expensive (year-on-year) than the C1, but that's to be expected with market inflation and improvements made to internal hardware.
John Lewis LG C2 48″ pre order page
Further pre order pages have since gone live, with the LG C2 42 inch now up for grabs. UK buyers can purchase the 42 inch gaming-tailored TV for £1,399 – making it the exact same price as LG's C2 48 inch.
Currys LG C2 42″ pre order page
Recently, Currys has also started listing the LG C2 range – including the C2 42-inch, 55-inc, 65-inch, and 83-inch variants. Furthermore, Currys pricing seems to undercut John Lewis by £100 – retailing for £1,299 instead of £1,399.
Click here to read the full story on Currys LG C2 launch price.
Should you buy the LG C2 when it releases?
So, there you have it, everything we currently know about the LG C2 OLED TV series – including up-to-date information on release dates, pricing, and specifications.
Whether you should buy the LG C2 really comes down to your requirements. The C1-series was a hugely popular panel, offering up great performance in both general use and gaming scenarios. However, it looks like the C2 is set to eclipse it in a big way.
If you want a great gaming TV that sits in the middle of the price spectrum, the LG C2 looks set to tick a lot of the right boxes.
---