New 2022 LG C2 42 inch could be perfect for gamers
A 42 inch OLED gaming TV that is great for either console or PC gaming
Updated: Apr 21, 2022 11:02 am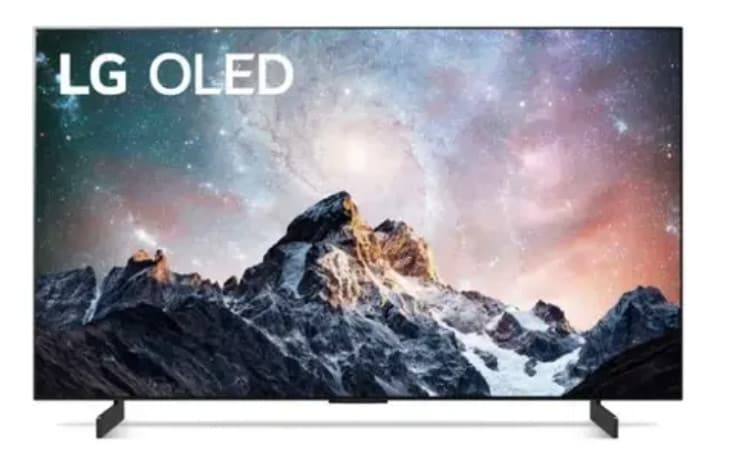 Latest News
March 23, 2022: LG C2 officially launches in UK – prices of 2021 models reduced by 10%
Feb 21st, 2022: Expected arrival delivery for John Lewis pre orders set for 3-4 weeks
Feb 16th, 2022: John Lewis list LG C2 42″ for £1,399 – higher than we first expected
CES 2022 got off to a bang this year with LG announcing a whole host of exciting new OLED TVs. Amongst the major announcements, LG says it will be releasing a 42 inch version of its popular C-series that could be the perfect option for budding gamers.
LG's new C2 range was announced at CES during the company's keynote speech and looks set to impress thanks to the implementation of fresh tech. Alongside a new panel, greater peak brightness, and an improved internal processor, the C2 range seems to tick all the right boxes.
However, it's the 42 inch version that we're most intrigued by – offering up what feels like the perfect balance between price and performance for both console and PC gamers.
LG C2 42 inch specifications
LG has definitely pulled out all the stops for its new C2 lineup of TVs this year, delivering another step up in class when comparing it to the hugely popular LG C1. That being said, many of the new features that look to make the C2 so great won't be found on the 42 or 48 inch variants.
Let's start with the positives though. The LG C2 42 inch will be featuring the brand's latest Alpha a9 Gen 5 processor – said to deliver better 4K upscaling, tone mapping, and greater levels of realism and depth through foreground object enhancement.
The C2 42 inch also looks set to receive the same composite fiber material in its construction – making it incredibly light when compared to LG's larger C1 variants and aiding in the mounting process.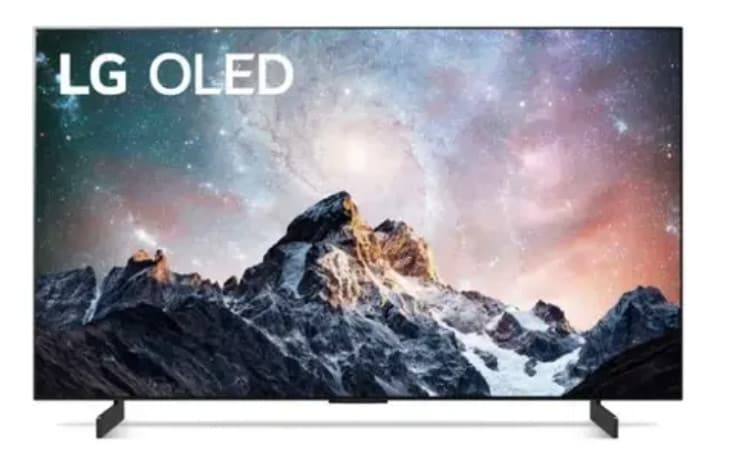 Unfortunately, neither the 42 or 48 inch versions we'll receive the Evo OLED panel that was once restricted to the G1 series. Instead, LG looks to deploy the same OLED panel from yesteryear – albeit with some clever tweaking for great brightness. That's not to be confused with Samsung's new QD-OLED technology that's due out this year.
Like all C-series OLED TVs, the LG C2 42″ will feature HDMI 2.1 support for 4K gaming @ 120Hz refresh rate. Alongside this, users can expect VRR support for both AMD and NVIDIA systems, delivering a smooth, tear-free gaming experience.
LG C2: Alternative sizes
LG OLED42C2
LG OLED48C2
LG OLED55C2
LG OLED65C2
LG OLED77C2
LG OLED83C2
LG C2 potential price
After sparking huge excitement amongst both gamers and everyday consumers, the potential price of LG's new C2 lineup has been headline news.
Unfortunately, at the time of writing this, we don't have an official price for any of the C2 SKUs. That said, many are speculating where the C2 range might be priced, with insiders suggesting it will retail for higher than the C1's original retail price.
Backing up that claim is an LG pre order page that went live on John Lewis' site recently. The UK site is offering the 48 " variant for £1,399 – making it a more expensive prospect (year-on-year) than the C1. However, thanks to market inflation and the new tech going into the C2 lineup, it comes as no real surprise.
Should you wait to buy the LG C2 42 inch?
That's the thousand dollar question, will the LG C2 42 inch be a worthy purchase when it finally becomes available? Of course, at this early stage, we still don't have an official LG C2 release date, however, best guesses suggest that it could become available by summer 2022.
That being said, the LG C2 42 inch looks like it could be a fantastic arrival for gamers – especially those that prioritize content consumption alongside gaming. Alternatively, Gigabyte's FO48U offers a decent gaming-monitor experience with OLED color accurracy and HDR performance.
Furthermore, with a whole host of new OLED monitors and mini LED panels coming to fruition in 2022, it'll be interesting to see where the LG C2 42 inch sits.
---