Best FPS Gaming Mouse 2023 – Our No. 1 FPS Mouse
Choosing the right mouse can be the difference between winning and losing in FPS games. For that reason, we've broken down the best FPS gaming mice the market has to offer!
Updated: Mar 29, 2023 5:24 pm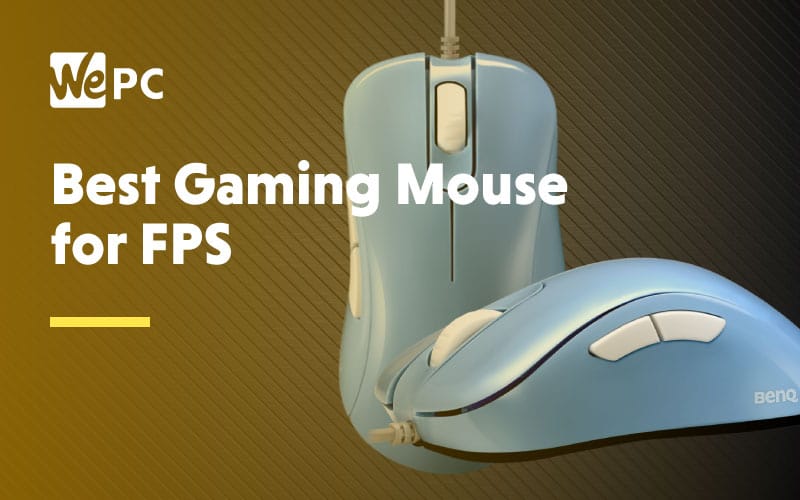 01

THE BEST FPS GAMING MOUSE

Editor's Pick

02

BEST FPS GAMING MOUSE RUNNER UP

03

BEST AMBIDEXTROUS MOUSE FOR GAMING
Finding the best overall gaming mouse can be tricky, but chances are, if you are here looking for the best FPS mouse then you already have cut some of that search time down.
Our in-house team at WePC has tested around 50-100 wired and wireless gaming mice in our search of the ultimate gaming mouse. During this relentless testing and reviewing, we have stumbled upon what we consider to be the five best gaming mice for FPS. Here in the office, we have a wide variety of grip styles, hand sizes, and game preferences to deal with, which gives us a great overview of what exactly is considered good.
Best FPS Gaming Mouse 2023: our top picks
01

THE BEST FPS GAMING MOUSE

Editor's Pick

02

BEST FPS GAMING MOUSE RUNNER UP

03

BEST AMBIDEXTROUS MOUSE FOR GAMING
The best FPS mice, funnily enough, feature in our best gaming mice overall article (shocking I know) and for good reason too! Let's jump in and see what the best FPS gaming mice have to offer.
Best FPS Gaming Mice 2023
Medium (120 x 61 x 40 mm)

Focus+ Optical (PWM 3399)
Medium (122 x 59 x 38 mm)

Logitech G MX518 Legendary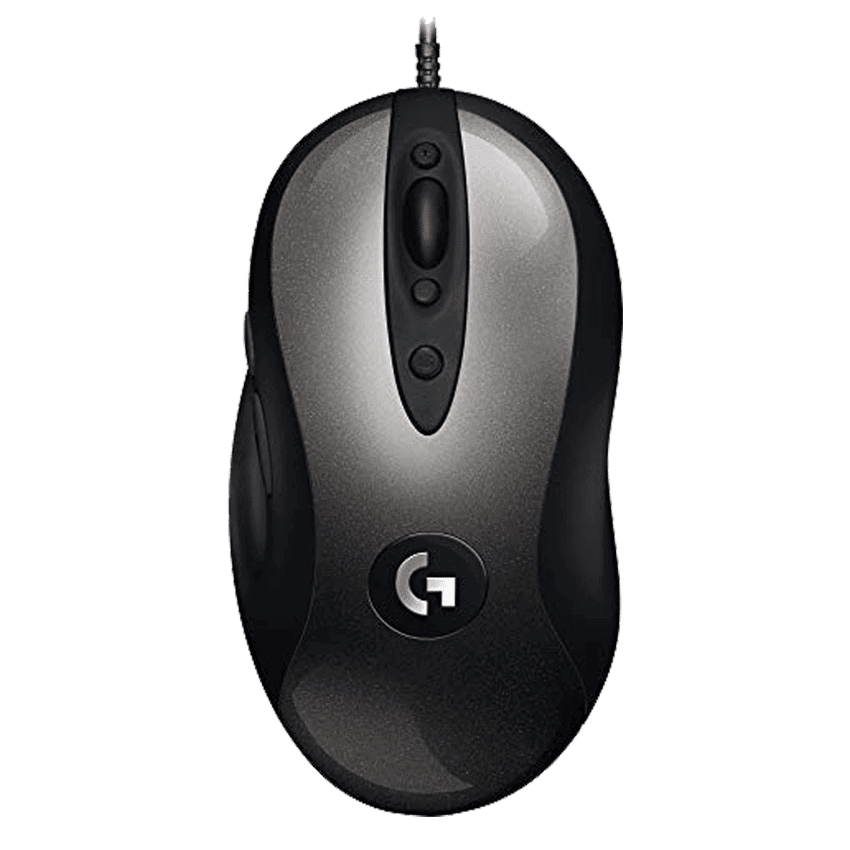 Medium (131 x 73 x 43 mm)

ROCCAT Owl-Eye Sensor (3389)
Best FPS Gaming Mouse 2023: reviews
THE BEST FPS GAMING MOUSE
Editor's Pick
Medium (120 x 61 x 40 mm)
Ergonomic shape

Flawless sensor

Responsive primary buttons
Coating best suited to dry handed gamers
BenQ Zowie is no stranger to producing high-quality esports-ready gaming mice. The EC2-B Divina is a popular shape for FPS players, and it is easy to see why.
The build is top quality, which is to be expected as it has a premium price tag for what some would regard a featureless mouse. Along with the solid construction are some powerful components, such as the highly regarded PWM 3360 sensor, which is more or less flawless. We see Huano switches underneath the primary buttons which offer a very addictive clicky noise, but more importantly, they are highly responsive. The side buttons are pretty standard, but they are a nice size and don't feel like an afterthought, which is normally the case with the side buttons in general.
While the BenQ Zowie mice may seem to represent poor/ boring designs, it is actually the opposite. Sure, they don't spend time with fancy grips, contrasting materials, or lighting, but they do take extra care on the shape design. The EC2-B has one of the best right-handed shapes currently available that can easily rival the award-winning Razer Deathadders shape.
The beauty of the Zowie mice is the fact they are just simply plug-and-play, that's right no drivers! For a truly uncomplicated esports grade mouse look no further than the EC2-B Divina.

BEST FPS GAMING MOUSE RUNNER UP
Focus+ Optical (PWM 3399)
Fantastic ergonomic shape

Very durable construction

Customization is easy with Razer Synapse 2.0

Great value
If you were to ask a wide variety of FPS gamers what they thought was a great mouse for the genre, you would struggle not to hear the word "Deathadder". The Razer Deathadder is an iconic mouse that has been providing us with one of the best ergonomic shapes for over a decade.
The first thing to note on the Razer Deathadder Elite is the new and improved sensor. Razer has binned the laser sensors of old and chucked in a PWM 3389 optical sensor. The sensor is a 3360 variant and is a great move from the peripheral giants as this provides more accuracy and more consistency to their mice and our gameplay. Backing up the sensor is a couple of Omron switches underneath the primary buttons. These switches are good for 50 million clicks and feel very responsive.
The design of the Razer Deathadder is a bit more flashy than a Zowie mouse albeit still pretty simplistic. I guess you can call the Razer Deathadder classy as it isn't slapping you in the face with crazy angles or RGB lighting. The gentle curves feel fantastic in the palm and the overall shape screams comfort.
While Razer gets a bit of a bad reputation for overpriced products, the Razer Deathadder Elite certainly is not one of them!
BEST AMBIDEXTROUS MOUSE FOR GAMING
Medium (122 x 59 x 38 mm)
One of the best ambidextrous shapes out there

Flawless sensor

Plug and play

Lightweight
Mouse wheel is a bit loud

Coating best suited to dry handed gamers
Under the BenQ Dvinia brand, we saw the release of the S1 & S2, offering gamers an ambidextrous shape instead of the right-handed EC mouse. The S1 Divina may look like a children's toy, but its performance is up there with the best gaming mice available.
Inside we see the PWM 3310 sensor of the old mouse being upgraded to the highly reliable 3360. The sensor is flawless and perfect for FPS with its highly accurate tracking. As this is just an ambidextrous sister to the EC version we know it's been constructed with care and the Huano switches are simply brilliant.
The design is great, it's one of those love or hate things, and we love it. The ambidextrous version of this mouse pulls off the simplistic approach more for some reason; it just looks excellent.
If you don't mind the premium cost that comes with Zowie products, then this has to be your next purchase. You cannot beat this ambidextrous gaming mouse.

THE BEST FPS GAMING MOUSE FOR LARGE HANDS
Logitech G MX518 Legendary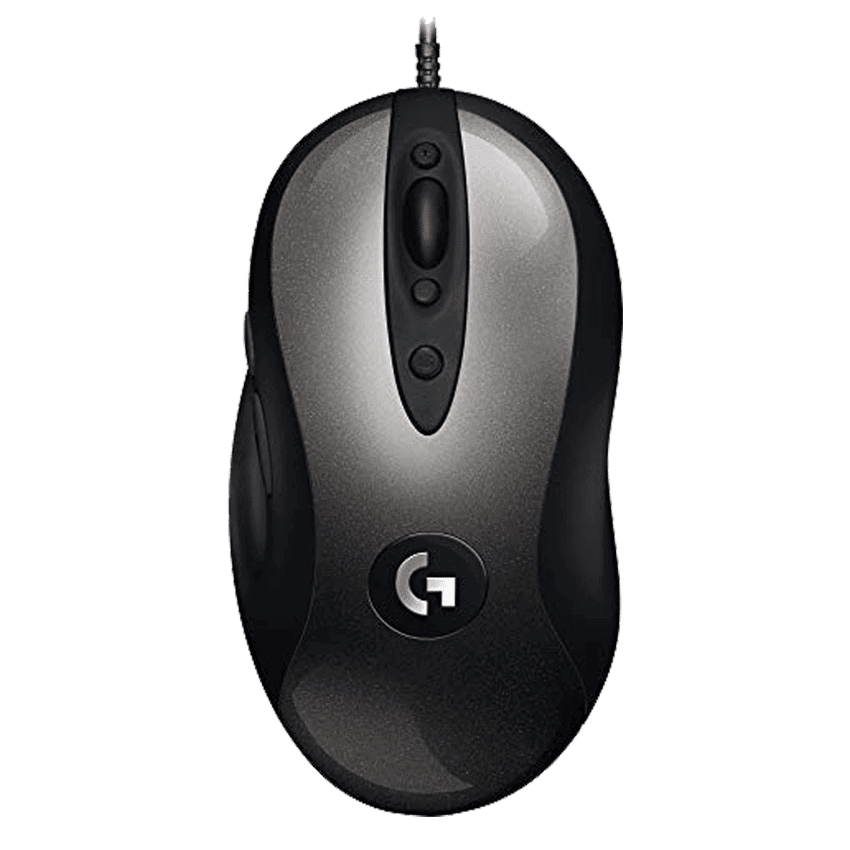 Medium (131 x 73 x 43 mm)
Unique design

Best sensor on the market

Good weight distribution

Responsive primary buttons
Logitech reintroduced a legend from 2004, that's right the MX518 is back! The Logitech MX518 brings another unique shape into the FPS mix only this time around with some much-improved internals.
Inside we see the implementation of Logitech's superior HERO sensor, which also features on the lavish G Pro wireless. The sensor is regarded as one of the best and is essentially an improved 3360. The primary buttons feature Omron switches and feel premium with every click.
The design is, of course, in keeping with the classic version we all know and love. The shape does feel a little bit long for some hands, so be wary and measure your hand before going for this one. Regardless of being a bit on the long side, the shape's ergonomic design is one of the best. The subtle curves hug your fingers, and the accommodating thumb seat is very comfortable.
Logitech brings a highly rated shape and some impressive specs to the table in the MX518 Legendary, a great FPS mouse.

THE BEST LIGHTWEIGHT FPS GAMING MOUSE
ROCCAT Owl-Eye Sensor (3389)
Superb Design

Lightweight

Durable and robust

Very efficient sensor

Great gaming performance

Showcases good value for money

Very grippy and bright RGB
The Kone Pure Ultra is ROCCAT's latest edition to its ever-growing library of quality gaming mice. This one is a refresh of the classic Kone Pure, only this one has been equipped with a betters sensor, a lightweight design, and cool RGB too.
The Kone Pure Ultra offers up an almost identical design as its predecessor, only this time sporting a nicely positioned RGB zone at the rear. The shape is pretty identical as well, fitting into medium-sized hands very comfortably.
The sensor in this mouse is probably the stand-out feature, closely followed by the ergonomic shape that has been a hit amongst ROCCAT fans for several years now. The OWL-EYE sensor, a variant of the flawless 3389, is the most noticeable change from the original. It offers up flawless in-game performance whether you're playing FPS or MOBA game titles. Inside the mouse, we find Omron switches rated at over 50million clicks. They offer up a tactile feel which is great for in-game binds and on-the-fly DPI changes. All-in-all the ROCCAT Kone Pure Ultra is a very efficient gaming mouse, even without taking the ultra-lightweight design into consideration.
The mouse weighs in at a mere 69 grams that puts it at the lower end of the weight spectrum. This is great for people that play fast-paced games that required agile movements and quick reflexes. The skates offer smooth, non-abrasive movements that only further increase the user-experience further.
Ultimately, if you're looking for an alternative mouse that offers a lightweight design and pinpoint accuracy, you can't really go wrong with the Kone Pure Ultra. It really is an excellent FPS gaming mouse.
How We Choose
Generally, when we are selecting potential mice for review, we like to look at a few different factors. We check to see the comfort of a mouse, how much it weighs, its battery life when necessary, the charging time, what sensor the mouse has, and the price range.
It is our job not only to find the best mice out there but, also to identify what the consumer (that's you) needs. Our complete in-house team at WePC are all massively into gaming, so we are always on the look for ourselves too! We don't just follow opinions like sheep, but we merit them and cross-check on online communities such as Reddit before finally purchasing the mice.
How We Test
As mentioned, we purchase all the peripherals we recommend, and that doesn't stop with the FPS favored mice. We use a wide selection of mice daily to give ourselves ample testing time.
We test in-house with various tools, but if we are honest its mostly in-game action that tells us how good a mouse is going to be for specific games. All of the mice on this list performed excellently in CS:GO and PUBG, which are heavy FPS games. After little testing sessions, we discuss what we thought and provide feedback to give a well-rounded recommendation.
Key Points To Check Before Buying A Gaming Mouse For FPS
Selecting the right mouse for FPS gaming is no different from selecting the best gaming mouse for yourself. FPS games are one of the most popular gaming genres on the planet with big money featuring in pro tournaments across the world for games like CS:GO. FPS games are massive in esports, so picking the right mouse to go along with your talent can be a crucial step to improving your general gameplay.
The following characteristics are essential when looking for the best gaming mouse for FPS:
DPI
DPI works like resolution and is used to measure the distance that a mouse travels. DPI stands for "dots per inch," and it measures this distance by counting the dots. Technically DPI references the printing world and in actual fact, "CPI" should be used by mice manufacturers.
While some boast large DPI in their mice, it isn't really that impressive or helpful for most gamers as not many will exceed 4000 DPI.
Size And Weight
The size of a mouse can make or break you getting some kills in-game. The mouse needs to fit in your hand comfortably. There are a lot of factors which may cause a mouse feel uncomfortable, but you can help circumvent this by measuring your hand. Measuring your hand will give you a better indication of how good of a fit a gaming mouse can be. It may seem a bit pointless, but a mouse that is too big or small can negatively impact your performance in an FPS title.
Just like size; weight can negatively impact your gaming experience. It may seem subjective, but if a mouse is too light or too heavy, you will miss shots and could end up smashing the mouse into the desk.
It is worth noting that some gaming mice offer weight customization for gamers to tune their mouse perfectly.
Sensor
All the sensors in the FPS category were always going to be optical. You just wouldn't want the unreliable laser sensors in your mouse when you need to hit crucial shots or make accurate adjustments. Lasers were ok, but they tended to be widely unreliable when compared, so were ultimately pointless.
Both optical and laser sensors work quite similar to each other with just the illumination source being different. The optical sensors use an LED light source rather than a laser.
As we said, don't worry too much about this as most sensors these days are fairly good quality, but for FPS gamers always go for optical!
Material and Durability
Gaming mice come in a variety of different materials, and some can be extra grippy or slippy. These different materials can also counteract a sweaty palm or fit perfectly with the dryest.
The durability comes down to build quality and how trusted the manufacturer is. Everyone makes mistakes, even the tech giants, but with a good manufacturer at least you know you can always get some great customer service, and worst-case scenario, a refund.
You will find on most mouse product pages they list the durability of the mouse buttons and give you an estimated click life span. This click life span is always going to be more than you need, but it is nice to know that it shouldn't break.
Comfort
Comfort is easy to come by in this best gaming mice for FPS page as every pick is comfy in its own way. The right-handed mice featured are ergonomically designed for comfort, and they do a stellar job. The ambidextrous mice are a lot harder to get right in terms of comfort, but Zowie is excellent at producing these comfortable shapes, which really shows.
Grip Styles
Grip styles come naturally to gamers, and you tend to stick to just the one when playing. Everyone holds a mouse differently, and this can affect our decisions when picking a new mouse as we need one that will suit our grip style.
There are three main types of mouse grips:
Palm Grip – Your entire hand rests on the mouse. This lets you move the mouse fast since your actions come from your arm. However, clicking can be slower, and using your arm means it's not always the most precise.
Claw Grip – Your palm rests on the back of the mouse while fingers are arched to make the index and middle fingertips perpendicular to mouse buttons. Because of this, the mouse is easily picked up and moved, and it can sometimes feel more precise compared to the palm grip.
Fingertip Grip – Hand hovers in the air with only the last digit of the fingers in contact with the mouse. Since your palm doesn't rest on the end, this gives you the most precise control. Despite this grip offering accurate control, it's also the hardest to learn, most likely to result in an esports related injury, and generally requires a smaller mouse since your hand can feel further away.
The claw grip is quite a common style, and this is mostly because it's a hybrid between the two other more extreme grip styles.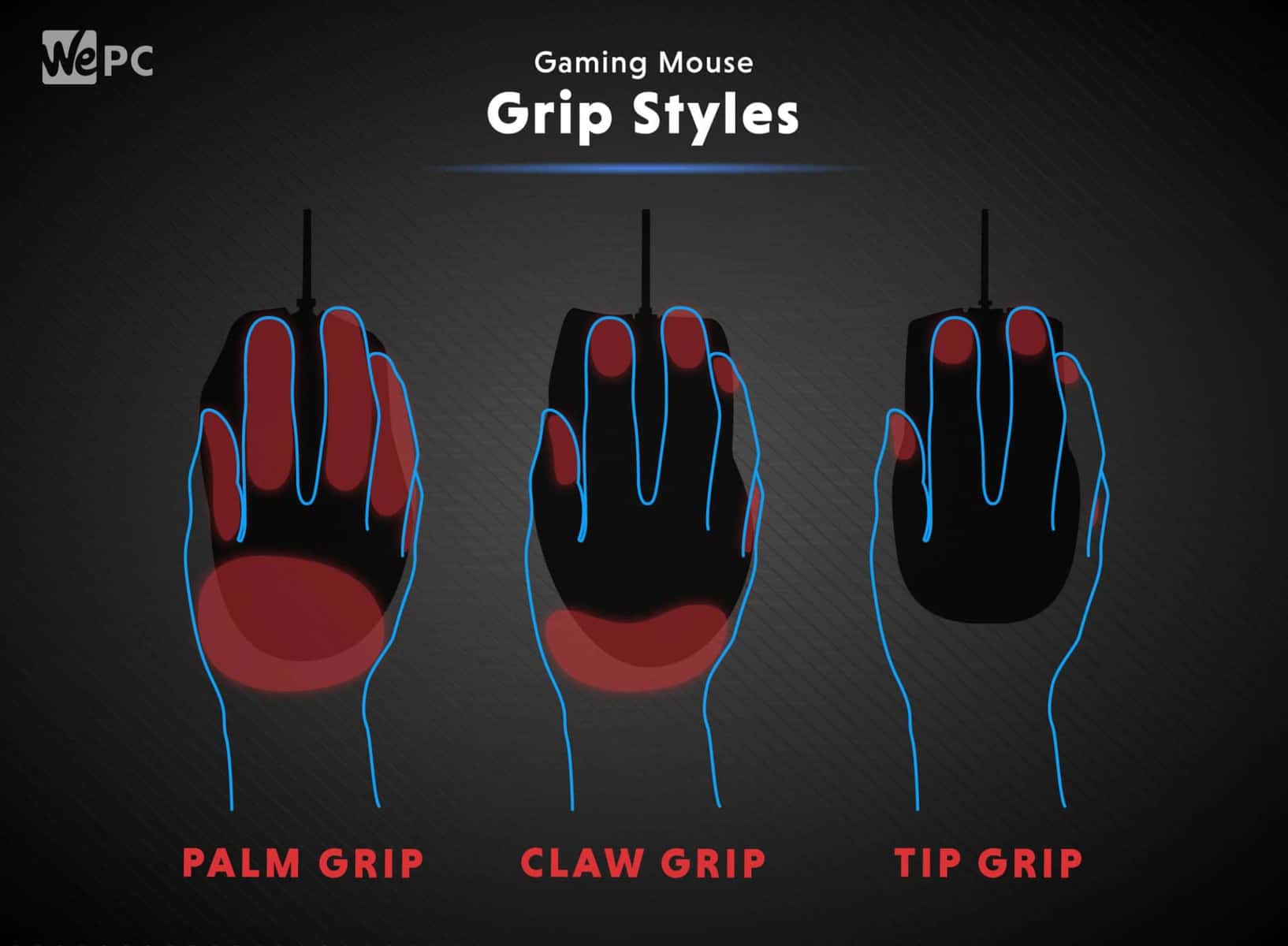 Final Word
A good FPS mouse is essentially just a well designed regular gaming mouse where accuracy and responsiveness are key. A good FPS mouse needs to make mouse swiping, tracking, and clicking effortless and the selections on this list achieve this.
For those that are still a little confused on which mouse is best for them, here's the final breakdown:
Medium (120 x 61 x 40 mm)
If you're looking for the best all-around FPS gaming mouse, then look no further. The EC2-B does it all and in style.

Focus+ Optical (PWM 3399)
The Razer Deathadder V2 is going to be the perfect pairing for any Razer fan looking to extend their Razer library of peripherals.
Medium (122 x 59 x 38 mm)
The S1 Divina is a superb choice for people who enjoy the feel and versatility that comes from an ambidextrous mouse. This one comes with all the bells and whistles needed for FPS gaming.

Logitech G MX518 Legendary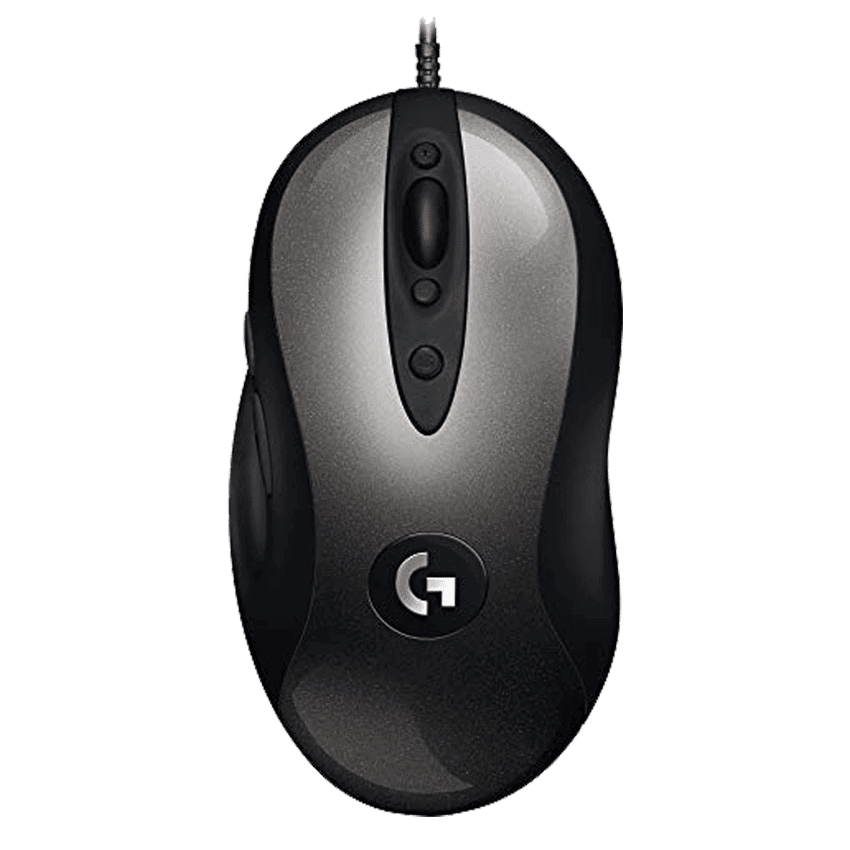 Medium (131 x 73 x 43 mm)
Another fan favorite, the MX518 Legendary offers up superb build quality, excellent comfort, and a sensor that outshines most of the rest.

ROCCAT Owl-Eye Sensor (3389)
ROCCAT's Kone Pure is the newest mice on the list, bringing with it the latest features. It offers a lightweight design that is unmatched in this guide, along with excellent ergonomics and a top of the range sensor.
So, there you have it guys, our comprehensive guide to the best FPS gaming mice of 2021. When buying a new gaming mouse for FPS, you still want to approach it like any other mouse and find one that fits your hand perfectly. Give your hand a measure and check what grip style you have before just buying any old mouse.
Remember some of the mice on this list come with specialized coatings, the Zowie with slippery plastic coatings and the Razer with a clingy matte texture.
Every mouse has a good degree of accuracy thanks to tried and tested sensors being at the helm of each pick. All the gaming mice featured are well constructed and can handle the odd bit of rage too.
If you have any questions regarding any of the mice in this guide, feel free to drop us a comment in the section below. Better still, why not head over to the Community Hub where you can discuss everything mice related with like-minded individuals.
---