How to fix WhatsApp verification code not received
WhatsApp verification code not received? Here's how to get it
Updated: May 4, 2023 11:42 am
There are a number of reasons why your code hasn't arrived, so we're going to show you how to fix WhatsApp verification code not received. Verification codes are required for various processes, and registering your phone number on WhatsApp is one of the first times you may encounter this problem.
Verification codes add an extra layer of security, so it's not something you can bypass. That's why making sure you receive your verification code is important – and why it's frustrating when it doesn't turn up from WhatsApp. We've put together all the different methods you can use to make sure your code is sent.
How to fix WhatsApp verification code not received
Now let's go through the different steps you can take to resolve this issue. Like we said, it could happen for multiple reasons. We try to cover as many as possible and see if your issue can be resolved. Continue reading and work through the steps one by one.
Just like with emails, important messages can still make their way to your junk/spam folder from time to time. Before you do anything else, it's worth checking this folder to see if your verification code is waiting for you.
Android: Within your messages, click the three dots button ( ⋮ ) and go to 'Spam & blocked'
iOS: If you're using an iPhone, go to Messages > Filters > Junk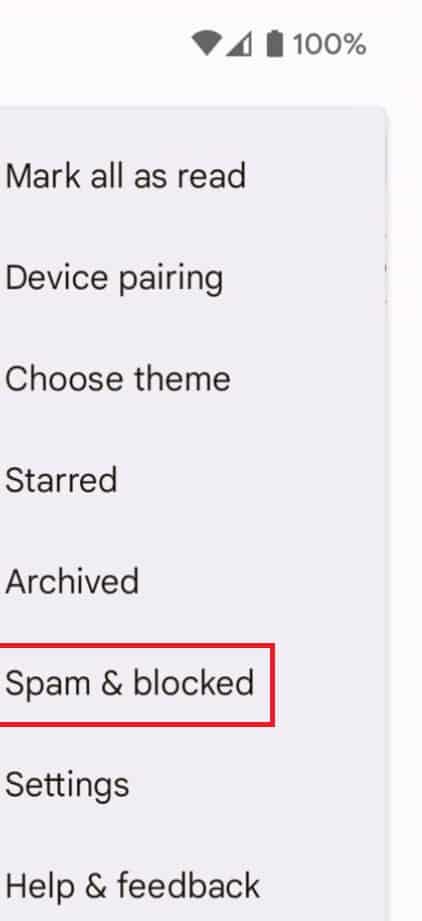 WhatsApp has a system which means your code can be communicated to you via a phone call. This is an automated system.
There should be a countdown on your screen, typically for 5 minutes. Once this timer is over, you can tap the 'Call Me' option for a phone call which relays your verification code to you.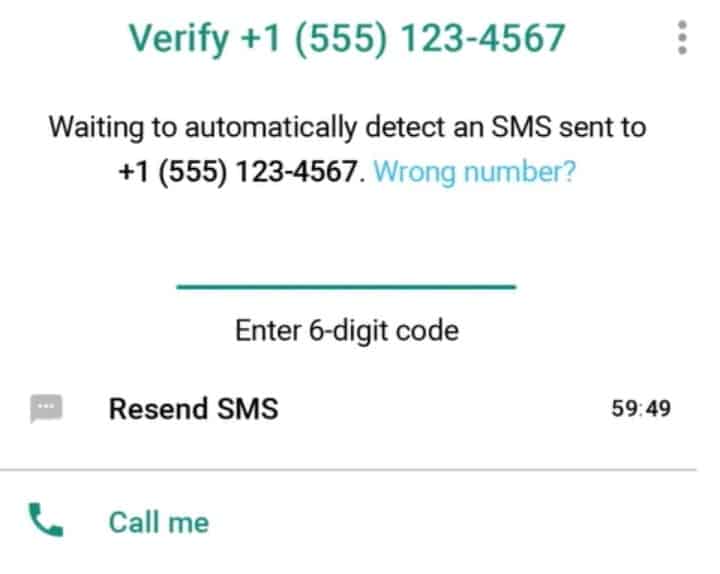 There may be an option to resend SMS on your screen for some verification code processes. Otherwise, see below.
If you're setting up your phone number for the first time, you may be able to force WhatsApp to resend the code. If the code hasn't been received, close the app – including in your 'recent apps' menu and relaunch and try to enter your information again.
Repeating the process may be a simple fix, just be sure that the phone number is correct.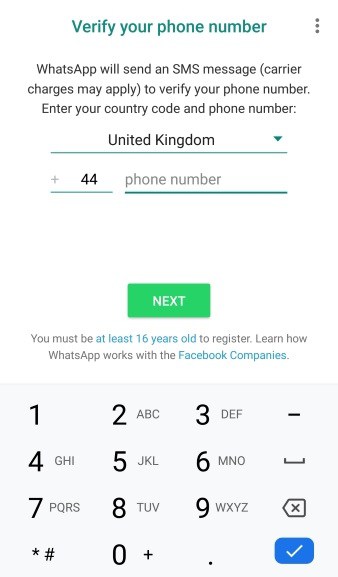 Another option WhatsApp has is the 'verify with a missed call' method. This may be available after you enter your phone number, and you should be prompted to use this method if your phone/network supports it. This avoids having to get an SMS verification code all together.
It's required that you grant WhatsApp permissions to 'Manage calls' and 'Access to call log' – you should be prompted to do this, simply grant them.
You can manage these permissions in Settings > Apps > WhatsApp > Permissions if you want to disable them later.
Check network connection & service
If you still haven't got your verification code, then there may be a problem with your internet connection and/or phone service/signal. Check that you have multiple network connection bars to eliminate any doubt there is a signal problem.
A quick way to reset your connection is to turn Airplane mode on and off. See below how to do this.
Android: Swipe down on the top of your screen to open quick settings. Toggle Airplane mode on and off from this menu.
iOS: Open the Control Center by either swiping down from the top right corner, or up from the bottom if you have a home button. Then toggle the Airplane icon on/off.
If nothing else has worked so far, it may be time to reinstall WhatsApp. A quick reinstallation may clean up any corrupt files or simply help you restart the process from scratch.
Uninstall WhatsApp in the Google Play/App store. Simply updating to the latest version may also work, but a full re-install is more thorough. We also recommend you restart your phone before downloading WhatsApp again.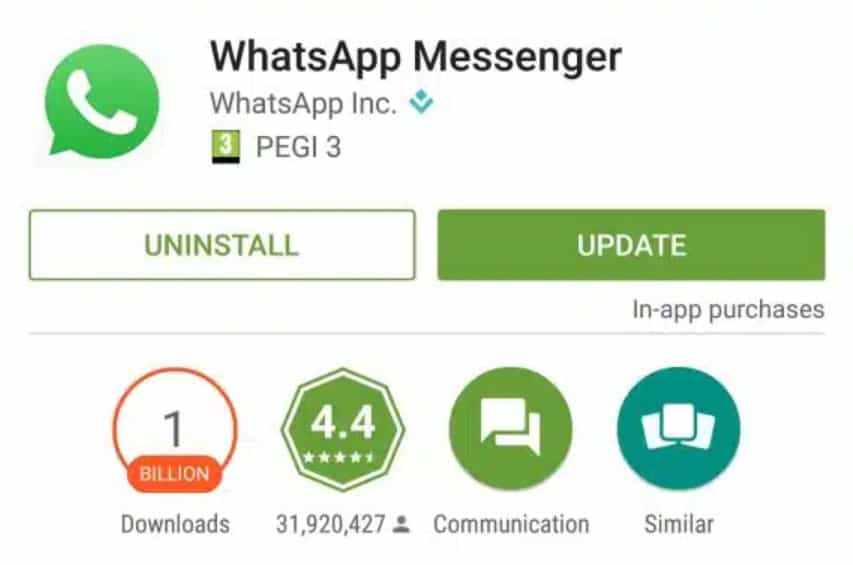 WhatsApp verification code not received FAQs
Do I need a verification code on WhatsApp?
Verification codes are needed for security reasons. You will have to enter a verification code when registering a phone number for the first time.
There may be the option to verify with a missed call too though, which means you don't need a code – but you still need verification regardless.
Why doesn't WhatsApp recognize my number?
It's rare that a working phone number isn't recognized at all. Double check that the number is correct, with the appropriate country calling code selected.
Your SIM card must be active too. If you're certain everything is correct, then do contact WhatsApp support for further help.
How to fix WhatsApp verification code not received : Final word
Hopefully you now know how to fix the WhatsApp verification code not received – whatever your particular problem was. The methods we went through are some of the best ways of fixing your missing verification code. So, if all is well, you can go ahead and check out our other how to guides and tips & tricks!
If you're still suffering problems, you may want to repeat some of the steps above, absolutely making sure that the phone number and calling code is correct. Otherwise, we would suggest seeking additional support from WhatsApp themselves.
---