Valorant pro settings and gear
The settings and gear of the top Valorant players
Updated: Nov 10, 2022 11:25 am
Since the launch of Valorant back in June of 2020, it's experienced a huge rise in popularity both in terms of the general player base and within the competitive esports community. This has spawned many professional Valorant teams like OpTic, Sentinels, and Ghost gaming. The first Valorant world championship even had a total prize pool of $1,000,000 which is wild for a game that only began two years ago.
With the increase in popularity in terms of esports, there has also been a correspondingly large growth in notoriety when it comes to the top players, with some making brand and sponsorship deals worth a lot of money. These esports athletes pull off some truly crazy plays in-game which has made people curious about how they play: the settings, the gear, everything. To that end, we've decided to do some homework and see what mice, keyboards, headsets, and settings these people are using to become so skilled at the game.
Valorant pro sensitivity settings
Sensitivity is a bit of a misnomer as multiple different settingsAnyone who's looked into becoming a pro in esports will be aware of the concept of eDPI. in short, eDPI is the best way of accurately comparing overall sensitivity irrespective of the actual peripherals in use.
What is eDPI?
to answer that question, we first have to explain DPI. DPI stands for 'dots per inch'. It is a measure of scannable increment or 'dots' that can fit in one linear inch. SO a mouse set to 2000DPI can accurately differentiate 2000 individual increments, meaning that it can move faster. Moving this mouse one inch will translate into 2000-pixel movement on-screen. If you need a more detailed explanation, check out our 'What is DPI' page for a more in-depth lesson. Below is a more easy-to-understand graphic that illustrates the relative differences when you change your DPI.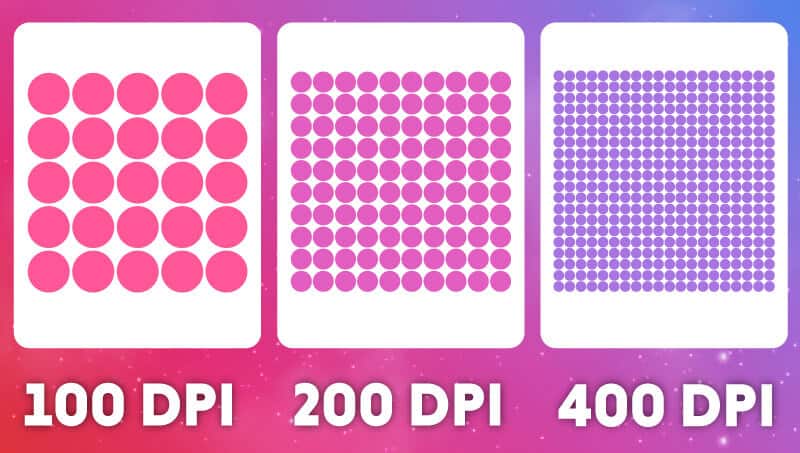 How to calculate eDPI
Luckily, the formula to calculate eDPI is super easy and you can work it out in seconds. All you need to know is your in-game sensitivity setting and your mouse's DPI. once you have these two values the formula is as such:
In-game sensitivity x mouse DPI = eDPI
For example, an in-game sensitivity of 0.70 and a mouse DPI of 1000 would equate to an eDPI of 700.
Valorant pro settings
Of course, we have to start with one of the best, Tenz. After switching from competitive CS when Valorant was released he quickly climbed the ranks and is known to be among the very best players out there. In fact, he was the first person in the world to reach 'Valorant' rank in the game's closed beta all the way back in 2020.
Mouse
Finalmouse Starlight-12 (medium)
Keyboard
Xtrfy K5 compact
Next up is the Ukrainian-American Valorant legend, Asuna. His story starts out quite familiar as he cut his teeth playing high-ranking matches in CS:GO, before moving to Valorant as the fledgling tacFPS had considerably more opportunities for professional development in the world of esports. After turning some heads in a few formative Valorant matches, he was drafted into Immortals, before moving to his final resting place as part of 100 Thieves.
Mouse
Razer Deathadder V2
Keyboard
Corsair K70 RGB (Cherry MX Red)
Babybay might be a familiar name to those of you familiar with the Overwatch esports scene. While he is retired from pro Overwatch his skills continue to be capitalized on by FaZe Clan as one of the top Valorant players. Following on from the infamous CS:GO cheating scandal wherein he was banned live on stream, he has stayed clean in the years since and has made name for himself in the Valorant Pro circuit.
Real name
Andrej Francisty
Headset
HyperX Cloud Alpha
Related esports Pro settings and gear pages
Curious about other esports games? We've done our homework on some others, too. Take a look below.
Valorant pro settings: Final word
There we have it folks, the settings and gear list from a few of the best Valorant players out there. If you're looking to up your game then using these guys as a template might help. It's worth noting here that regardless of your mouse or keyboard, it's practice and dedication that makes the biggest difference. Rushing out and buying the Pro's preferred peripherals isn't necessary, and will only result in marginal performance gains
---