2018 Cyber Monday Monitor Deals: Find the Best Monitor Deals Here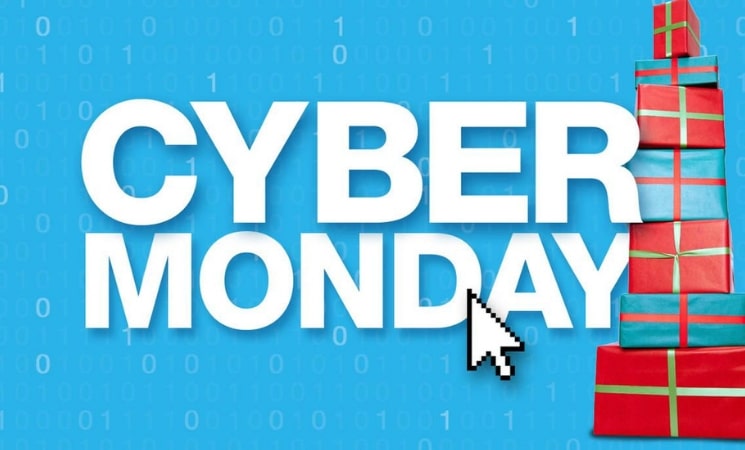 Cyber Monday is just around the corner. And because the right monitor can make or break your gaming experience, choosing the best one when prices are its lowest is an opportunity you'll surely regret missing.
If you're here to find the best Cyber Monday monitor deals, we got you covered. Listed below are names of the best monitor deals from last year (arranged in alphabetical order according to brand). But rest assured we're all hyped-up and ready to update the list anytime when this year's deals start to show up.
What is Cyber Monday, Anyway?
Cyber Monday is one of the most-awaited-- possibly even the biggest-- shopping day of the year. This is just 3 days away from Black Friday. Every item/product you could think of may possibly be at its lowest price this time of the year.
So if you've missed some of the deals on Black Friday, keep an eye out on Cyber Monday deals. Unlike Black Friday, this is an online-only shopping spree-- there's no need for you to line up and haggle through the crowd.
So, When is Cyber Monday?
This year's Cyber Monday will take place on the first Monday right after the American Thanksgiving. It will be on November 26, 2018, 3 days later after Black Friday.
2017 Cyber Monday Monitor Deals
The list below are some of the best deals from last year's Cyber Monday but we intend to update this article to give you fresh 2018 Cyber Monday monitor deals. At the same time, we'll also update our Black Friday deals and our Cyber Monday deals throughout the event to make sure you're getting the best possible.
So without further ado, here is a list of the best monitors from 2017's Cyber Monday. You'd also find last year's Asus monitor Cyber Monday monitor and BenQ Monitor Cyber Monday monitor.
One of the best Cyber Monday 144hz monitors was the 24" G2460PF 1080p 144Hz Monitor (FreeSync). The price drop wasn't really something to appreciate because, from the retail price of $200, this only dropped less than $10 or so. But a lot of people still bought this that time, considering this is a 144Hz monitor that cost less than $200.
One of the best monitors last year was the 27″ VS278Q 1080p Monitor. It was retailed at $179 but it only cost $144 on Cyber Monday 2017.
The 27″ VE278H 1080p Monitor was also one of the cheapest in last year's Cyber Monday. From a retail price of $180 down to $140-- you can save $40 and get a 27" 1080p monitor with built-in speakers-- though we recommend you still get yourself a decent $50 headset at the end of the day if you want a decent audio experience when gaming.
Content creators loved the 27″ UltraSharp TD5f1 1440p (QHD) IPS Monitor because it's an IPS panel with a 1440p (2K) resolution.
What made this one of the best was because this was priced at a whopping $700 since October of last year, then went to $400 in the mid-November, and finally-- at a price of $359.99 during last year's Cyber Monday.
If you're going to do the math, that's $340 price drop from its original retail price!
You can also get the 27" C27F591 Curved Monitor by Samsung from last year's Cyber Monday event at $200-- down from $300. This is a curved 1080p monitor with AMD FreeSync technology!
This 27" XG2700 Monitor was one of the best monitors you could get last year. A monitor with a 4K resolution that's retailed at $550 only cost $500 in last year's Cyber Monday.
Other Cyber Monday Deals to Check Out
These were really good deals from last year and we're thrilled to update the list to show you the best this year, too!
In the meantime, we're actively on the lookout for this year's gaming monitor Cyber Monday deals that may show up unannounced-- especially 4K Monitor Cyber Monday deals because they're cheaper now than they were a year or two ago. So expect to see changes on the list until the end of this year's Cyber Monday.