What gaming chair does KSI use?
What chair does the white-collar boxer prefer?
Updated: Jan 17, 2023 11:40 am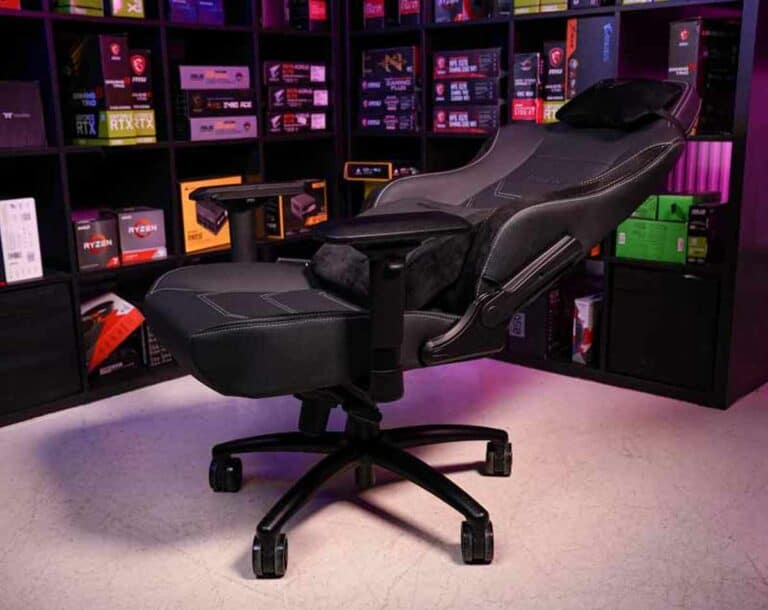 Olajide Olayinka Williams Olatunji, more commonly known as KSI, is one of the most famous YouTubers out there, but what gaming chair does KSI use?
As usual with the gear that YouTubers, streamers, and other online personalities use, especially on camera, KSI's gaming chair is the result of sponsorship.
However, in this case, it's a product you can actually buy, instead of a one-off custom design provided solely for the purposes of looking cool and drumming up publicity.
What gaming chair does KSI use? GT Omega Pro Sidemen Edition
Yes indeed, you yourself can actually buy the gaming chair that KSI uses for the pretty reasonable sum of $289. We were surprised too, but yeah, it's a gaming chair that is both pretty cheap AND it's an officially licensed collaboration.
GT Omega Pro Sidemen Edition gaming chair
Height range
320mm – 420mm
We actually really like GT Omega here at WePC. Their gaming chairs don't have all the accessories and fanciful features of brands like Secretlab, noblechairs, or Vertagear, however, it does have all the features you actually need.
So, even if you're only buying this chair for the purpose of collecting Sidemen merch, then you're in luck because you'll also coincidentally receive a decent gaming chair.
Additionally, the gaming chair that KSI uses comes with one of our favorite features that can't often be found for such a reasonable price: Tilt lock.
Tilt lock allows the chair to rock back and forth as a whole. This is distinct from the ability to recline, and is, in our opinion, a far more useful feature.
It makes it a far more adaptable place to sit, making the chair equally suitable for use with a gaming console as it is for a PC gaming setup.
---