ASUS PG42UQ vs Alienware AW3423DW
Let's compare these two powerhouse monitors
Updated: Mar 6, 2023 4:27 pm
01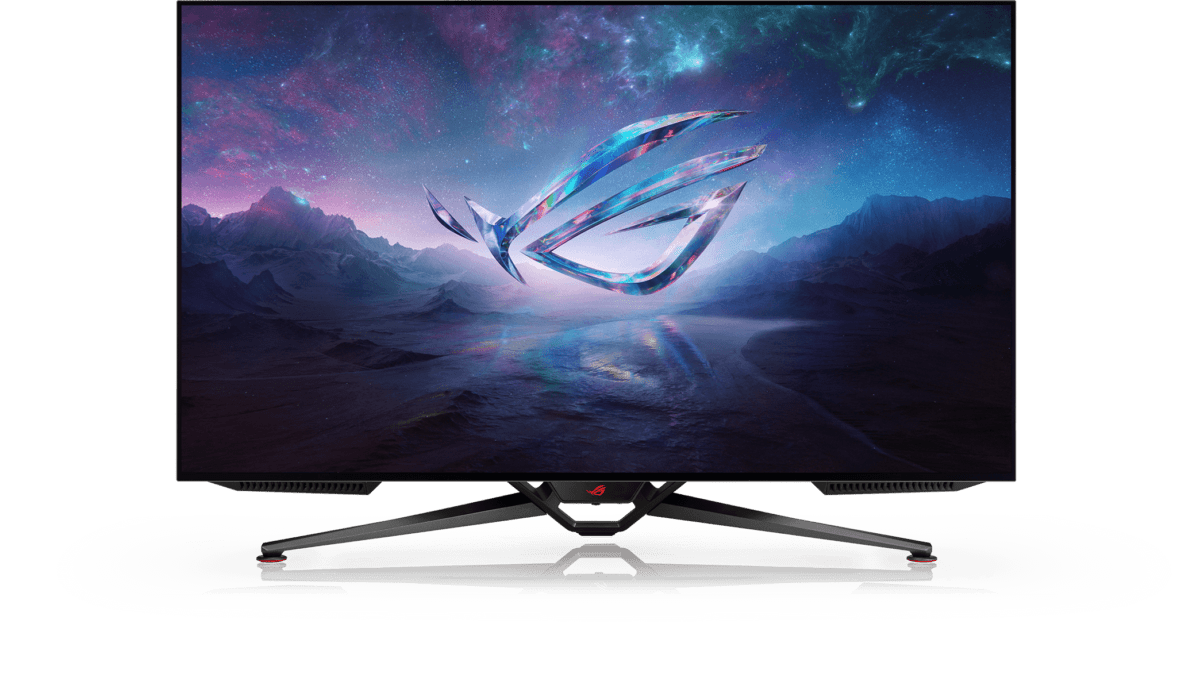 ASUS ROG Swift PG42UQ OLED
02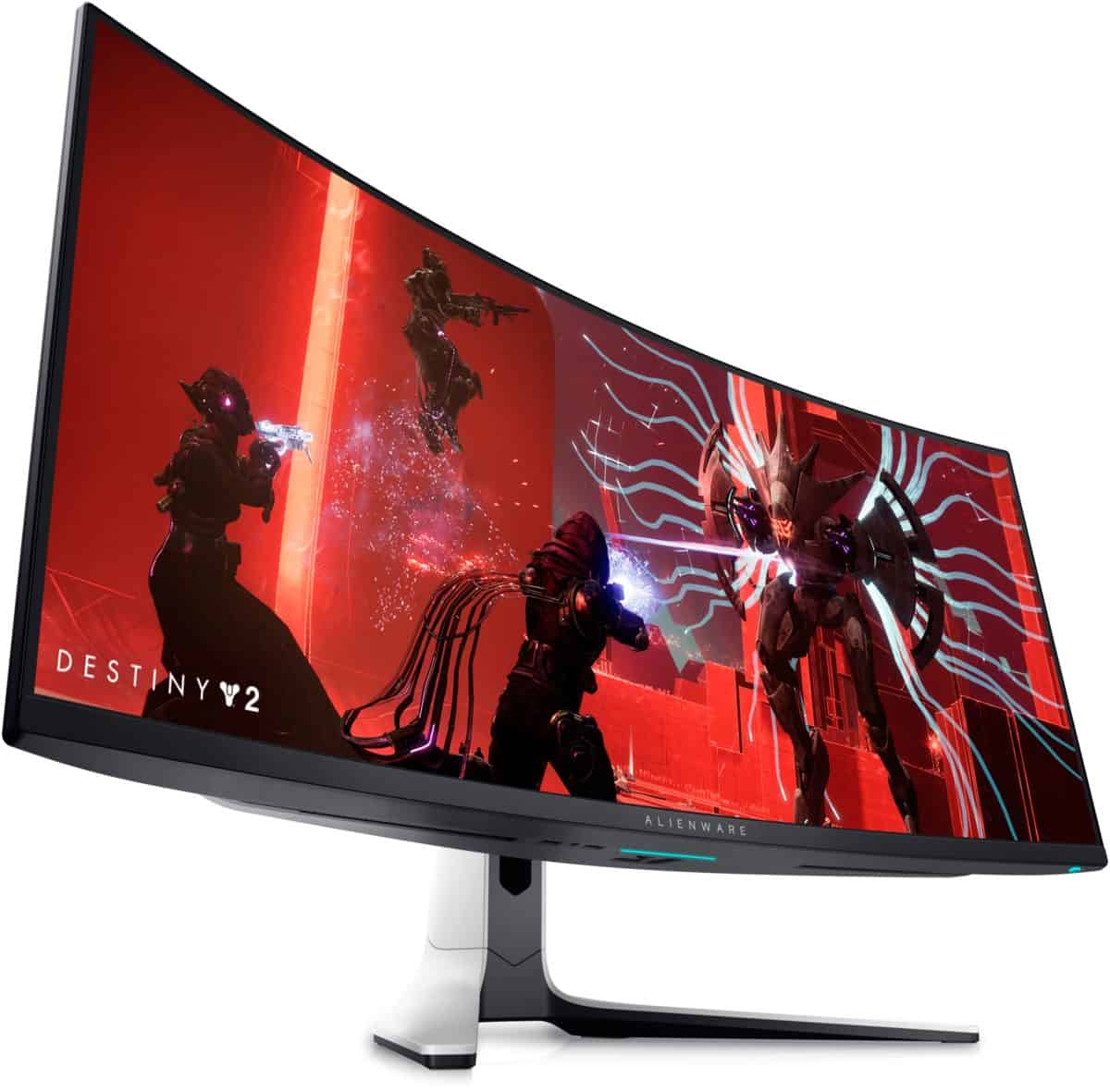 Monitors, monitors, monitors. What's the difference, you may ask? Well, it's like comparing apples to oranges – both are fruit but have unique characteristics. The same goes for monitors. Whether you're gaming or working, having the right monitor can make a world of difference. Today, we'll be pitting two heavyweights against each other – the Alienware AW3423DW and the ASUS PG42UQ. So, get your popcorn ready, and let's dive into the showdown.
Read Now: Alienware AW3423DW Vs Samsung Neo G9
ASUS PG42UQ vs Alienware AW3423DW: Specifications
ASUS ROG Swift PG42UQ OLED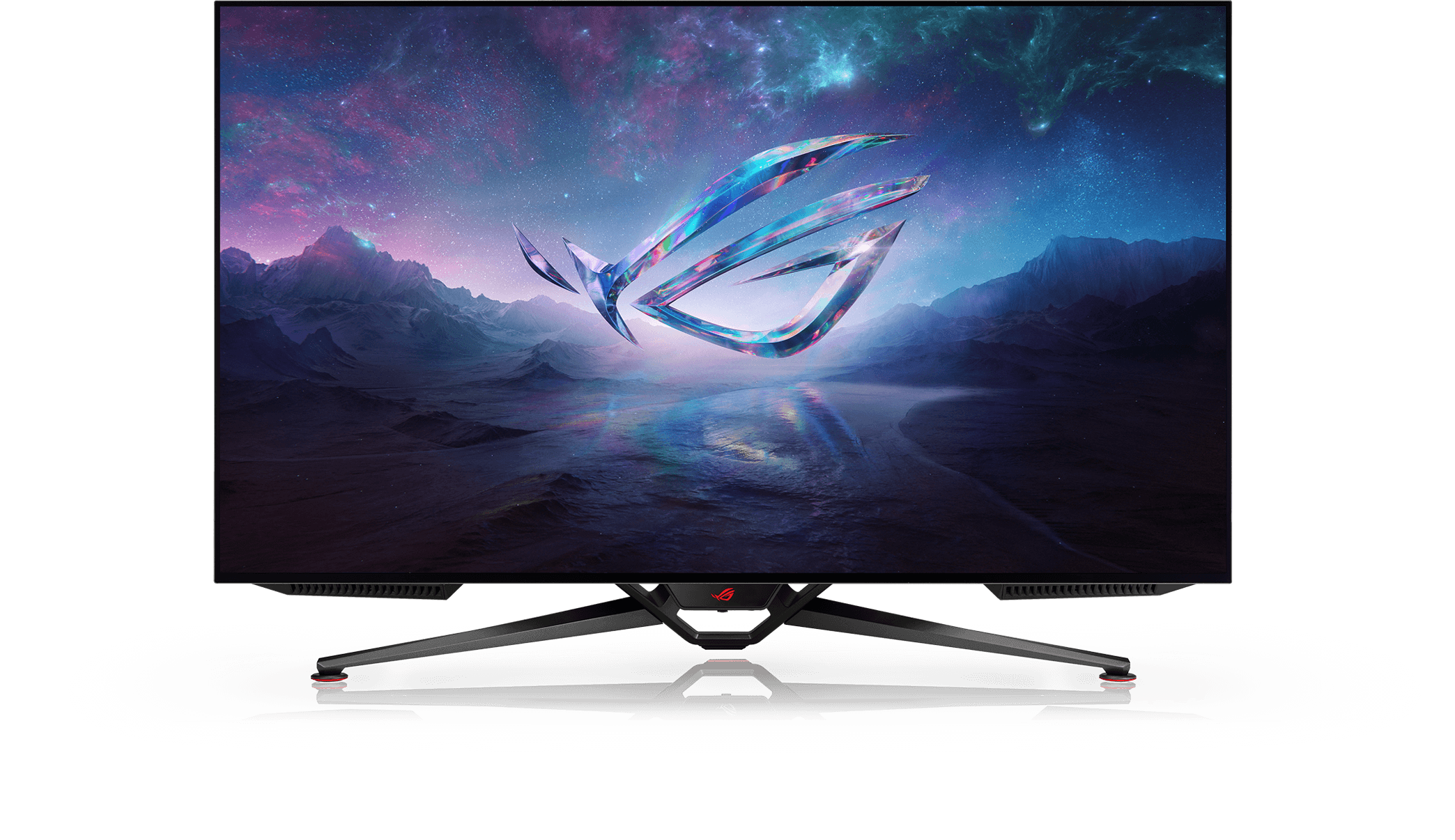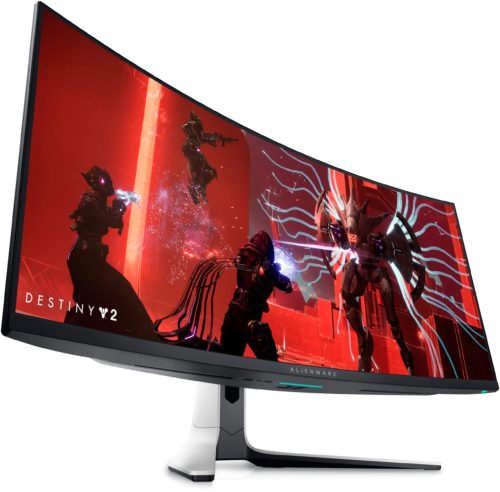 135% sRGB, 98% DCI-P3, 100% Adobe RGB
813 x 364 x 117.9mm (without stand) 813 x 560 x 273mm (Stand at max height) 813 x 429 x 273mm (Stand at lowest height)
3 x USB 3.0, 1 x USB 3.0 (downstream; BC 1.2), 1 x USB 3.0 (Type-B), 1 x HDMI 1.4, 1 x DisplayPort 1.2, 1 x 3.5 mm audio jack (line out), 1 x 3.5mm audio jack (headphone)
Let's get into the core – specifications. Alienware AW3423DW comes with a 34-inch 1800R curved display, a 3440×1440 resolution, and a 175Hz refresh rate. On the other hand, the ASUS PG42UQ boasts a giant, TV-like 42-inch display, a lower refresh rate of 138Hz, and a nice UHD (3840×2160) resolution. But, it's nothing next to these monitors' true power. ASUS PG42UQ and Alienware AW3423DW both have stunning OLED panels – the AW3423DW has QD-OLED, to be exact. This allows both displays to display colors that are more colorful than whatever landscape you can see out of your window, and what's best, they both have 0.1ms response time. 
Connectivity-wise, Alienware AW3423DW is disappointing if you plan to game on a console. Its lack of HDMI 2.1 ports renders playing on PS5 and Xbox Series X unavailable. ASUS PG42UQ, though, makes for an unforgettable console experience. Its humongous sizing is tailored for that.
ASUS PG42UQ vs Alienware AW3423DW: Performance
As you could expect, both monitors are magnificent in terms of performance. Alienware AW3423DW edges it out though due to its bigger refresh rate, and the Nvidia G-Sync Ultimate certification, which, unlike the ASUS PGR2UQ's basic G-Sync, offers HDR support. It's incredible – tear-free, stutter-free HDR gaming, right in front of your eyes.
Regarding productivity, both monitors excel, with Alienware AW3423DW offering a wider workspace, thanks to its ultrawide aspect ratio. ASUS PG42UQ, on the other hand, offers a massive 42-inch display, making it great for multitasking or content creation. The 4K resolution also provides an otherwordly level of detail, priming it for photo and video editing. The bad thing is the ergonomics – ASUS PG42UQ has no height and swivel adjustments, and only a limited tilt option.
ASUS PG42UQ vs Alienware AW3423DW: Price
Alienware AW3423DW also beats the PG42UQ when it comes to cost. The latter has a retail price of $1399, while the AW3423DW goes for $1299 with a 10% discount available on checkout on Dell's official website. Maybe it's not much of a difference for you, but it's still around $200 we're talking about.
ASUS PG42UQ vs Alienware AW3423DW: Which is best
So, all things considered, we pick Alienware AW3423DW as the better of the two. Its lack of HDMI 2.1 support hinders this machine a bit, but if you don't plan to game on a console, it's largely irrelevant to you. ASUS PG42UQ, though, is one of the best monitors for console gaming out there – its size and OLED screen totally make it the most illustrious candidate. But it's predominantly PC gaming out there, and Alienware AW3423DW has better performance and ergonomics, a more affordable price, and you're poised to get the highest level of immersion possible due to its curved ultrawide screen – something ASUS PG42UQ, with all its qualities, cannot provide at the same level.
---