What gaming monitor should I choose for Overwatch 2?
Let's take a closer look at some of the best monitors for this highly anticipated title
Updated: Apr 28, 2022 11:39 am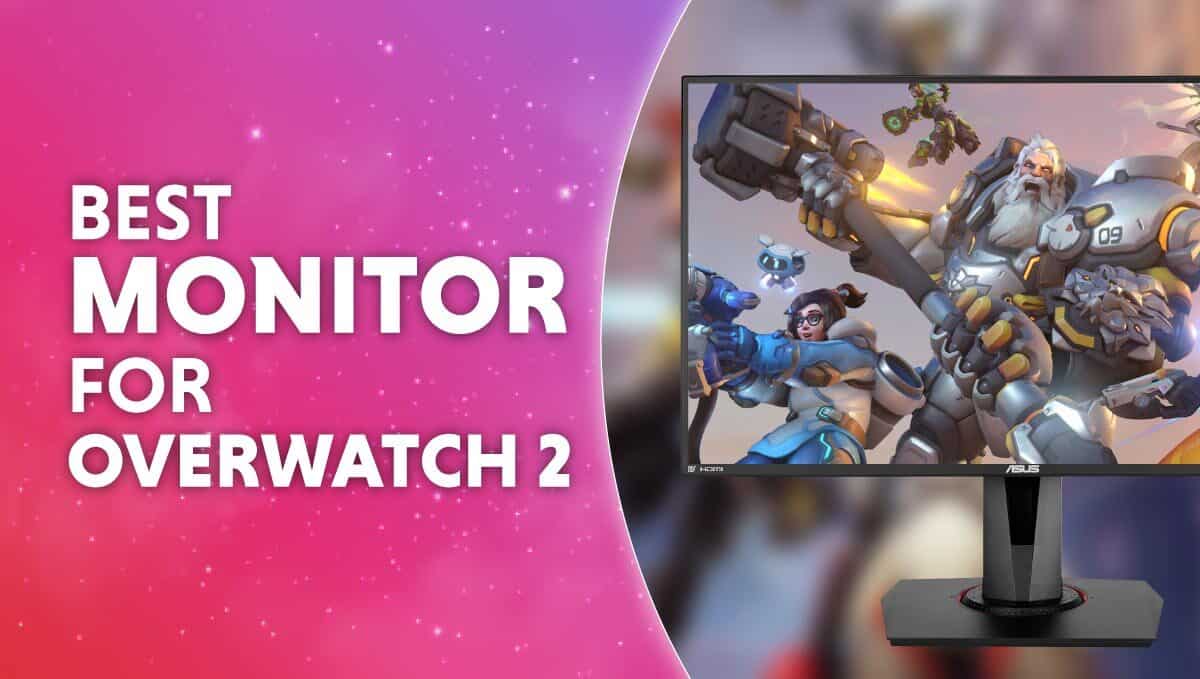 The Overwatch 2 Beta went live yesterday, giving eager fans of Overwatch a taste of what's in store for the next chapter in this hugely popular esports title. With Overwatch 2 pre orders now live, we're already starting to see people question which gaming monitor will be best for this new competitive first-person shooter.
With so many great high refresh rate monitors to choose from in today's market, we'll be narrowing down the search by hand-selecting some of the best options for Overwatch 2. We'll also be outlining some of the key features to look for in an Overwatch monitor to ensure that you aren't on the painful end of a Winston barrage.
What to look for in an Overwatch 2 gaming monitor
Like any esports title, choosing the right monitor for Overwatch 2 couldn't be more important – and without sounding cliche, could quite literally be the difference between winning and losing.
Being a keen esports enthusiast myself, I decided there was no better time to start dissecting some of the market's best gaming monitors for Overwatch 2 – even if there is no official release date just yet.
One of the most important specifications to look for when purchasing a monitor for Overwatch 2 is refresh rates. Having a high refresh rate is absolutely critical when playing esports titles as every frame counts.
Refresh rate is the number of times your display refreshes per second. The higher the refresh rate, the smoother the visual experience will be. Better yet, a high refresh rate monitor will feed you information faster than displays using a slower refresh rate, giving you an immediate advantage over the competition.
See the refresh rate image below to visualize the different refresh rates: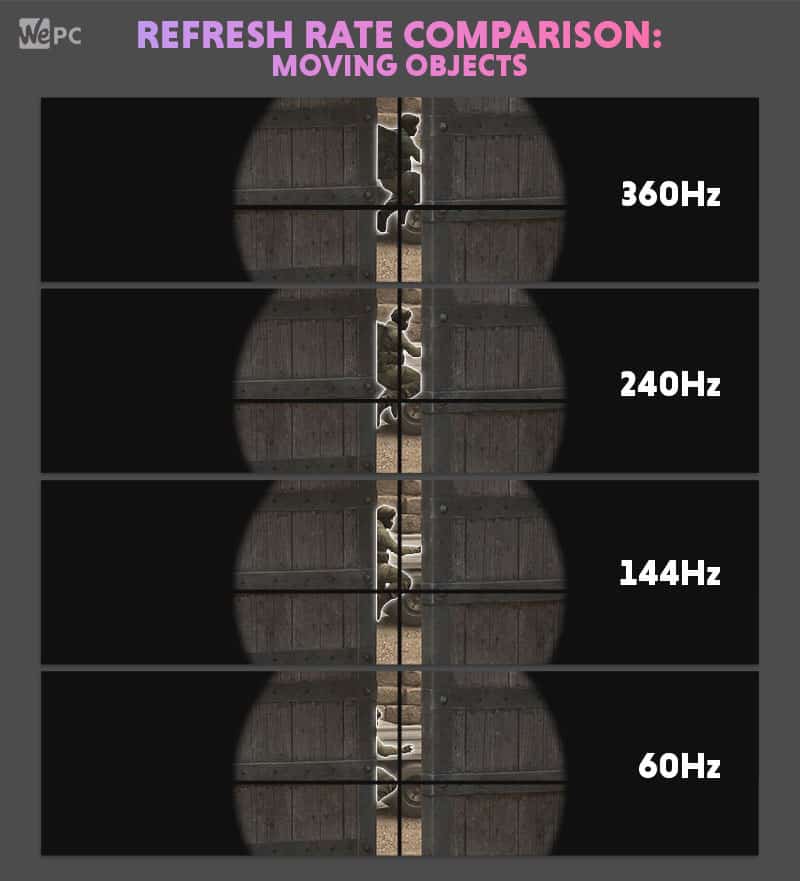 You can clearly see how the faster 360Hz monitor impacts the position of the player, based on the speed at which the information is being refreshed.
With that in mind, the best esports players will only use 360Hz monitors. That said, we aren't all esports pros and something a little slower will still be advantageous at the competitive level. For me, 240Hz monitors are the sweet spot between price and performance, offering a great gaming experience without breaking the bank too much.
Response times are also hugely important, especially if you want an artifact-free visual experience. Response time references the amount of time it takes for pixels to change color – often using the GTG transition. Competitive players should pay particular attention to these specifications as slower response times can lead to visual artifacts such as blurring, smearing, and ghosting.
The best response time to look for when purchasing a competitive monitor is 1ms and below. However, remember to take the marketed response time with a pinch of salt – manufacturers often utilize the 'best case scenario' instead of the average.
Overwatch 2 trailer
For anyone that missed it, here is the new Overwatch 2 first peek trailer:
Best monitor for Overwatch 2
Below we'll outline three of the best gaming monitors for Overwatch 2, outlining the key specifications that will benefit your gameplay.
1080p Overwatch 2 monitor
The ASUS TUF VG279QM comes equipped with a blistering 280Hz refresh rate that should see you match or even exceed most other competitive players. The 1080p FHD screen resolution will also allow older generation hardware to reach the maximum frame rates required to take full advantage of this great panel. Response times are also incredibly fast on this monitor, averaging 1ms across most color transitions.
See the full ASUS VG279QM review here.
360Hz Overwatch 2 monitor
If you're looking for the best of the best when it comes to esports, you can't argue with the hugely impressive Acer Predator X25. This 360Hz gaming monitor is easily one of the fastest in today's market, offering up blistering response times and low input lag to boot. Again, this monitor features a 1080p screen which is perfect for generating high frame rates. Better still, as this monitor is only 24.5″ in size, pixel density still provides a decent visual experience.
See the full Acer Predator X25 review here.
Budget Overwatch 2 monitor
If you're looking for something a little more budget-friendly, you can't really argue with the AOC C24G2 gaming monitor. This panel offers up a 144Hz refresh rate which still offers up smooth visuals when compared to 60Hz alternatives. While it isn't nearly as fast as the other two options in this guide, it's a great pick for budding gamers that don't want to break the bank on their first gaming monitor.
---