AMD RDNA/CDNA graphics roadmap lined out
Power and efficiency by the end of the year!
Updated: Jun 10, 2022 9:32 am
AMD held it's Financial Analyst Day 2022 on June 9th where it outlined some key features of RDNA 3 and CDNA. The meeting is held to deliver its next phase of performance with its upcoming products. With news on the next generation of products that are aimed to lead the market. Brings plenty of growth to the company, and there is stuff to get excited over.
AMD RDNA 3 architecture
Firstly, it is confirmed that RDNA 3 will feature advanced chiplet packaging. Not yet confirmed if that means a 3D cache as seen in the 5800X3D, a multi-chip design, or just the fact of a new architectural design. It will also feature rearchitected compute units with an optimized graphics pipeline. As well as a next-generation AMD Infinity cache based on the 5nm process node.
Altogether RDNA 3 promises a projected performance per Watt uplift of over 50% over RDNA 2. Both factors bring a strong argument to become the best graphics cards for the next generation. After rumors of Nvidia RTX 40 series cards becoming large power-hungry beasts. This can be seen with the newest releases of the RTX 3090 Ti and RX 6950 XT. An especially important factor to consider with the rising cost of electricity.
In the timeline events, RDNA 3 is launching in late 2022 with Navi 3X GPUs. Although it is unconfirmed if the image used is representative of the final reference board design that is similar to RDNA 2 cards. However, AMD has also confirmed the release year of RDNA 4 which is expected before 2024. So likely just a year after RDNA 3 in 2023 and will be based on an unspecified advanced node.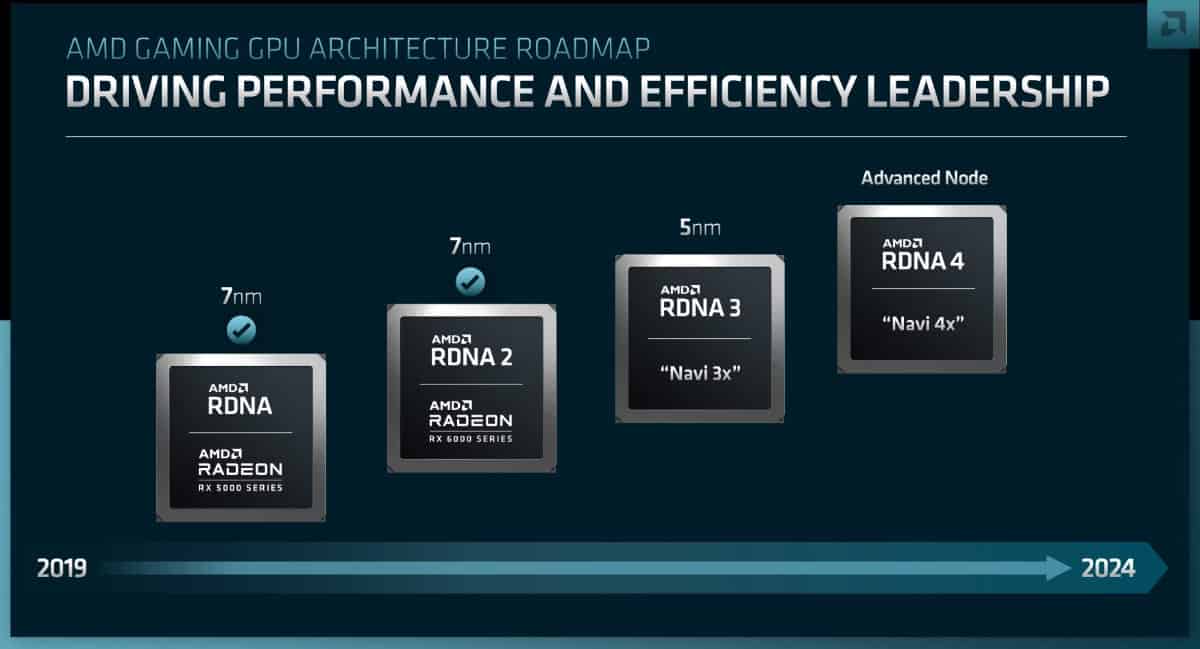 AMD CDNA 3 architecture
AMD also confirmed the CDNA 3 architecture to be featured in the MI300 series of products. It will feature a 5nm process as well but with 3D chiplet packaging. With 4th Gen Infinity architecture and a unified memory APU architecture. It would be the first exascale APU design, combining CPU and GPU chipsets on a single package. Which is also expected to launch by 2023.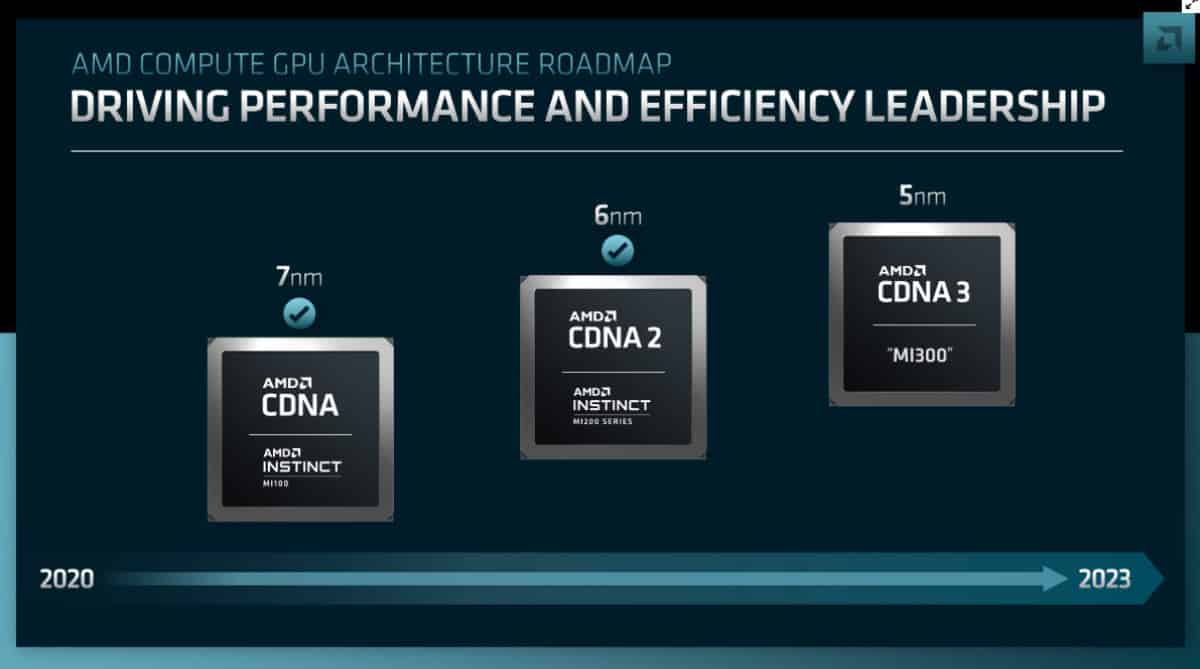 ---