Best gaming chair for your money 2023
Finding a gaming chair that's actually worth the money!
Updated: Jan 5, 2023 10:21 am
Today, we're going to find the best gaming chair for your money. This means that we're talking about pure value for money.
So, this means we won't be recommending the most expensive ones, nor the cheapest. We'll instead be concentrating on value. This means something can cost a lot, but only if it's well-designed and will last.
So, essentially this means that the primary concerns are build quality and ergonomics, and both of these things need to scale correctly with the price. It's not a precise calculation, however, so there is some wiggle room. OK, let's find the best gaming chair for your money in 2023.
Best gaming chair for your money 2023: Secretlab Titan EVO 2022
Yes, it's quite expensive, but we've been sitting on Titans for years here at WePC and we've yet to have one wear out, break, or otherwise give us cause for concern.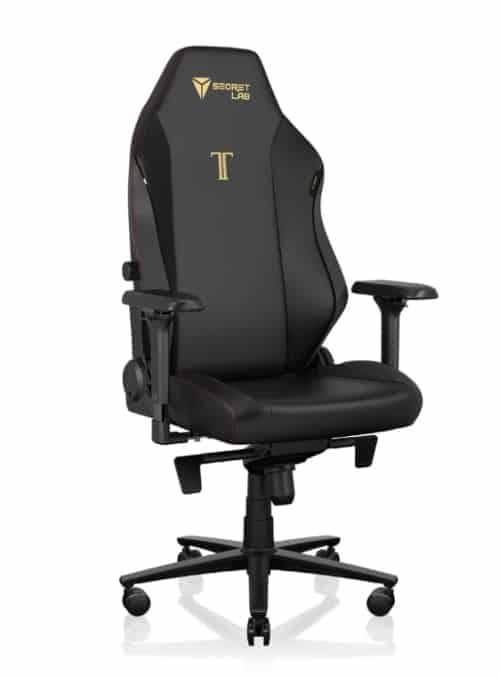 Secretlab Titan EVO 2022 Series
Height range (Medium Size)
5'6″ – 6'0″
Height adjustment range
75mm
The ergonomics are sound too, with extensive adjustability. The built-in lumbar support system is gold too, as it can be moved up and down, left and right, and you can vary the intensity too.
It takes some messing around, but once you've got it where you need it, it stays there and will support you for years to come, which if you remember, is the name of the game for the best gaming chair for your money.
Second-best gaming chair for your money: noblechairs EPIC
Given that build quality is probably the number one concern for those looking to get the most out of their money, we'd be remiss in our duties if we didn't mention noblechairs here too.
noblechairs Epic Copper Edition gaming chair
Backrest angle range
90° to 135°
Specifically the noblechairs EPIC, and even more specifically specific, the noblechairs EPIC Copper Edition.
We love this chair,, it's probably the best-looking one we've tested, and when it comes to value for money, it's also a strong contender.
Built like a tank, and with some of the most robust upholstery that we've come across in our years of testing, the noblechairs copper could survive a trip down a staircase, even if the occupant could not.
---