We know that this might not be a genre that appeals to everyone, but once you are hooked on one of these titles, you'll be hooked for life. It seems there is a simulation game for everything these days, all the way from planes to rocket simulators.
If you've been looking for a new pastime or are passionate about any of these topics, these simulations are incredibly detailed and are a great way to learn more. While there is usually more than one simulator for each genre, we've picked some of the more current ones.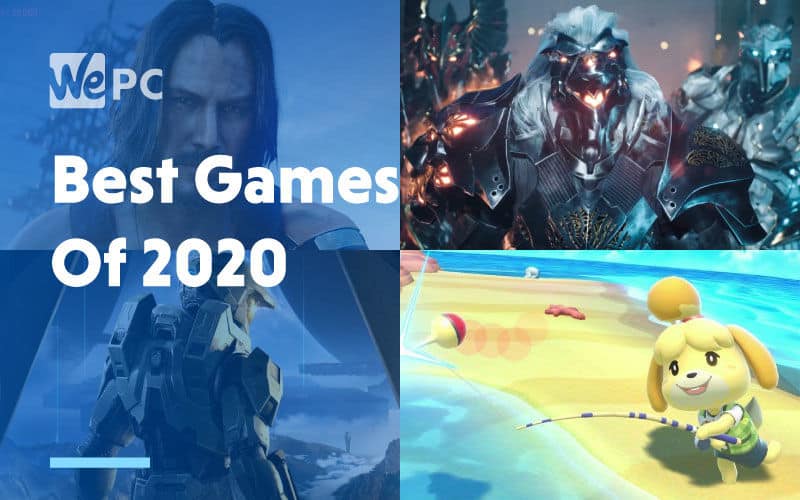 The Best Games Of 2020: 10 Games We're Looking Forward To The Most
Take a look at our top picks for the best games of 2020 across PC, Playstation, Xbox, and Nintendo Switch. Did your favorites make the list? Click below to find out!
Read More
Release Date – Microsoft Windows – September 4 2014, macOS February 17 2015, PlayStation 4, Xbox One – November 14 2017
Developer – Maxis
Publisher – Electronic Arts
You'll struggle to find many people who haven't played a Sims title, whether or not it was Sims 4, one of the earlier Sims games or even The Urbz. The Sims has had a lasting impact on the simulation genre.
In the Sims 4, you start off by creating your Sim from scratch, detailing their looks, physique, ambitions and flaws. You'll then be able to move into a house where you can start your life. It's not all fun and games though, you'll have to get a job, pay the bills and progress in your career to finally be able to afford to move into the mansion of your dreams.
Your sim will age too but don't worry, you can pass on your genes to children if you wish and have a go at shaping their upbringing. The many DLC packs available for this game allow you to enrol in University and even adopt some pets!
Release Date – November 20, 2018
Developer – Giants Software
Publisher – Astragon Entertainment
One of the most peaceful spots on our list belongs to Farming Simulator 19. Your play sessions will likely be longer here as you tend to your crops and livestock and the hours will race by.
Once you've finished the short tutorial you'll be let loose on a farm of your own. It isn't as simple as planting and waiting, however, you'll have to buy your own seeds, transport them to your field, plant, fertilize, remove weeds and then harvest – and even this is simplifying things!
There's a great deal to discover in this title and a helpful glossary if you happen to get stuck. If you get tired of working though, you can always hire somebody to do it for you.
Release Date – Microsoft Windows – 19 October 2012, Linux -16 April 2013 (beta), macOS – 29 January 2015
Developer – SCS Software
Publisher – SCS Software
For the people who enjoy long road trips, Euro Truck Simulator 2 is the perfect way to relax. Settle in for a long drive with a podcast of your choice and you'll be halfway across Europe in no time.
With trucks on offer from the likes of Mercedes, Scania, Volvo, DAF and Iveco, you'll start as a one-man operation relying on bank loans before purchasing your first truck. After that, you can start your expansion to grow your trucking firm to cover all of Europe.
With DLC packs that increase the map to include the likes of Italy, Scandinavia and Eastern Europe you'll be driving for a long time to see it all. This is made even more immersive with the use of a steering wheel and gearstick too!
Release Date – 24 July 2018
Developer – Dovetail Games
Publisher – Dovetail Games
We could have put the older Train Simulator on this list as it has a lot more content, however, this edition of Train Simulator has impressive graphics and is available on next-gen consoles.
This simulator can be as immersive as you want it to be. In some instances you'll have to completely cold-start your locomotive before you can even get moving, this involves trips to the engine compartment and a little help from the included manuals.
Currently, there are routes in England, Germany and America which all include different locomotives with their own scenarios and driving style. If running freight is your aim, you'll want to start off in America but if you're looking to run a seconds-perfect commuter timetable, the German Berlin – Leipzig route is a great start.
Release Date – 17 May 2018
Developer – Empyrean
Publisher – Frozen District, PlayWay S.A.
If you have been looking for a game where you can buy your own home but the houses in The Sims are a little bit too shiny, House Flipper lets you purchase an assortment of run-down houses which need to be restored to their former glory.
While not the most realistic of simulators, there is nothing better than walking into a dirty house that's infested with cockroaches and cleaning it all up, knocking down a few walls, giving a fresh lick of paint and selling it for a massive profit.
If you've ever wanted to do this in real life but the staggering amount of cash you'd need has held you back, House Flipper is a great way to experience some of the magic.
Final Word
We hope you enjoyed our varied little list we threw together, while some of these games might not be for you, others are a great way to relax and wind down after a busy day. Also, there is a wealth of peripherals available for these simulators if you really want to take your experience to the next level.
While you may need to shell out for some DLC to get the exact train, truck or plane you want, there's so much on offer in these sims that you don't have to simply collect all the DLC.
Have we missed your favorite simulator off this list? We know we haven't included a flight simulator on here, but with Microsoft's new Flight Simulator arriving sometime this year, that would surely take a spot. Let us know down in the comments section below what you'd have included.