One of the most popular game genres out there is MMORPGs, standing for a massively multiplayer online role-playing game. These titles are popular as they serve as a great way to play alongside friends in large-scale fantasy worlds.
Best MMORPG
MMORPGs also allow you to express yourself in the ways you choose to build, customize and run your character. There are countless guilds, quests, dungeons and PvP opportunities in each of these games. Within no time, you'll find yourself part of your own little community, with many of these being dedicated to certain areas of the game.
We have listed our top choices for best MMORPGs below, from the classics to some more modern titles.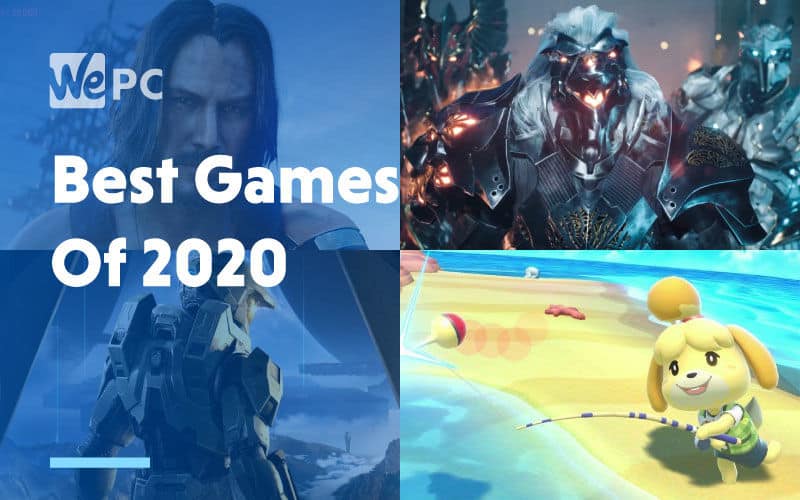 The Best Games Of 2020: 10 Games We're Looking Forward To The Most
Take a look at our top picks for the best games of 2020 across PC, Playstation, Xbox, and Nintendo Switch. Did your favorites make the list? Click below to find out!
Read More
1. World of Warcraft
Release Date: 23 November 2004
Publisher: Blizzard Entertainment
Going strong despite being over a decade old, World of Warcraft is an obvious choice for this list. You play as a character avatar to fight against monsters or non-player characters or you can embark on quests.
It's the most popular MMORPG in the world but it's changed a lot since the original release back in 2004.
World of Warcraft defined this gaming genre and continues to add new continents, classes, races as well as featuring new graphics overhauls and expansion packs in recent years. It's still a highly enjoyable game to get stuck into even now.
If you are a fan of the old school World of Warcraft, you might want to check out World of Warcraft Classic. This is a faithful recreation of the initial World of Warcraft experience that many of us fell in love with. If you're looking for more of a grind and challenge, this is a great choice.
2. Runescape
Release Date: 4 January 2001
Publisher: Jagex
While the core gameplay of Runescape hasn't changed much since its initial release, there have been significant improvements – enough so that players can still choose to play 'Old School Runescape' if they so wish.
Players can level up one of the many in-game skills while they play in the world. Continuously improving a profession can lead to players trading goods in the online marketplace to get a leg-up on the competition.
With a very generous community, new players are welcomed into the community and can get advice on quests or how to get started through the in-game chat. With major expansions and a mobile release, this MMORPG shows no signs of fizzling out just yet.
3. The Elder Scrolls Online
Release Date: 4 April 2014
Publisher: Bethesda Softworks
With a slew of expansions, The Elder Scrolls Online has come a long way since its initial release. Now, with no monthly costs, players are able to explore the vast world for free once they own the base game. Additional areas can be accessed through the expansions such as landscapes from the fan-favorite game, Morrowind.
In a world set over 1,000 years before the events of Skyrim, you'll start as a prisoner with no assets and slowly work your way up to becoming powerful. Players can explore the continent of Tamriel, discovering dungeons, slaying monsters and making friends along the way.
The newest expansion, Greymoor will open up the western half of the Skyrim landmass to adventurers in what's touted to be "one of The Elder Scrolls' darkest stories yet".
4. Star Wars: The Old Republic
Release Date: 20 December 2011
Publisher: Electronic Arts
With the recent popularity of Star Wars only increasing, many new players are starting to explore BioWare's adaptation of the Star Wars: The Old Republic universe. Like most MMORPGs, there are expansions available that allow you to expand gameplay depending on what you are looking for.
Players can take control of one of eight classes, falling within the Empire or Republic. Storytelling is one of this game's greatest features, each class has a detailed story that players can work through.
For those looking for a sequel to the Star Wars: Knights of the Old Republic series, or those who are just in love with the Star Wars lore, give this game a shot!
5. ArcheAge
Release Date: 15 January 2013
Publisher: XL Games
ArcheAge is a very traditional MMO with a typical storyline and regularly makes the list as one of the most interesting MMORPGs to play. ArcheAge offers a zoneless open world with the option to play the structured storyline if you choose. This is commonly referred to as a "sandpark" MMORPG, which is a hybrid between sandbox games and the more structured "theme park" style game.
You can skip the traditional quests and instead command a ship to travel the oceans. While sailing across the vast ocean, you will come up against challenges such as sea creatures, pirates, whirlpools or brutal storms. If you're looking for a real challenge, you might be able to find the Kraken, a legendary beast that will take a huge raid of 40 players or more to take down.
ArcheAge is free to play or you can opt for the premium subscription which will unlock benefits such as claiming your own land to build on.
Final Word
While we couldn't mention all the MMORPGs here, we've put together some of our top picks which should cover the variety within the MMORPG genre. Depending on what you're looking for, there is an MMORPG for everyone. Not all of these require monthly subscriptions either, some of the more popular options are completely free!
If we have missed out your favorites or you think there should be something else on this list, please let us know in the comments section below, we love hearing your thoughts when it comes to games.