How to use Phone Link for iOS
How to connect iPhone to Windows PC
Updated: Apr 27, 2023 5:20 pm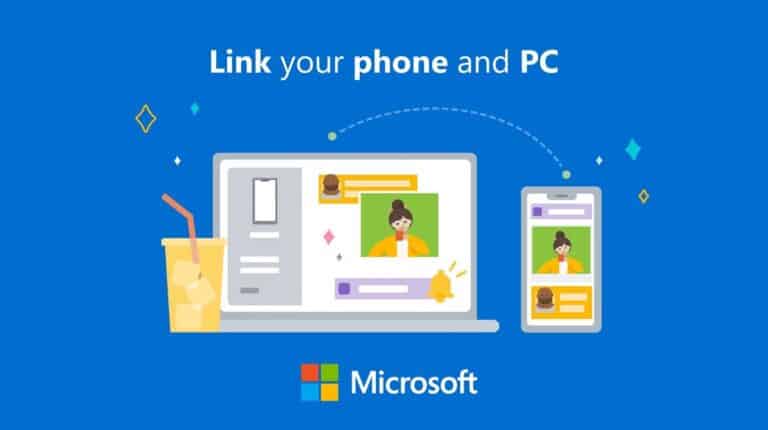 If you want to know how to use Phone Link for iOS – then look no further! The Phone Link set up is pretty straightforward. See the steps below to have the application running in no time.
What is Microsoft Phone Link for iOS?
Microsoft Phone Link for iOS lets you connect your Windows 11 PC to your iPhone, allowing you to send and receive messages via iMessage, make and receive calls, and get pop-up notifications and alerts from your phone appearing on your computer.
What do I need to Set Up Microsoft Phone Link for iOS?
To set up Microsoft Phone Link for iOS you will require:
A PC/laptop with Windows 11 OS installed.
An iPhone with iOS 14 or later installed.
A Microsoft/hotmail account (this can easily be created).
Functioning Bluetooth on both your iPhone and PC. If you don't have Bluetooth on your PC, you will see the below notification once you start the app.
How to Set Up Phone link for iOS
Setting up Phone Link for iOS is simple, just follow the below steps.
Ensure Microsoft Phone Link is installed
Most Windows 11 users should have Microsoft Phone Link already installed.
To check, search 'Phone Link' in the taskbar search bar and see if you can find the app.
If not, download it here from the Microsoft store.
Click this Launch Phone Link hyperlink whilst viewing this page on your Windows 11 PC to open the app on your desktop.
Alternatively you can search 'Phone Link' in the taskbar search bar (as above) and click on the app from there.
You will be presented with two options: Android and iPhone. Select iPhone to set up iOS.
If you don't see the option for iPhone, you may need to reinstall the app or just wait a few weeks for the updated to be released for your PC.
Follow the steps of the install Wizard. You may need to login to your hotmail/Microsoft Account.
A QR code should now appear on the screen of your computer. Use your phone to scan the code. This should now complete the Phone Link setup.
You can customize how you receive notifications from the app within Settings > Features.
How to use Phone Link for iOS : Final Word
We hope that this guide on how to use Phone Link for iOS has answered any questions you had. If you've followed all the above steps and you're still having issues setting up Microsoft Phone Link, then have a look at the official Troubleshooting page. Do be sure to have a look at our various other phone and Apple pages whilst you're here.
How to use Phone Link for iOS FAQs
Which iPhone devices are compatible with Phone link?
Any iPhone that has iOS 14.0 or a later version installed should be compatible with Microsoft Phone link.
Is Phone Link compatible with iPad?
Unfortunately Phone Link is not yet compatible with iPads. Hopefully this will come in a future update.
---