Best Razer Gaming Headsets 2023
We find the best Razer headset for a variety of budget and gaming needs
Updated: Oct 19, 2023 10:50 am
Today, we're going to be finding the best Razer gaming headsets of 2022.
Razer is one of the biggest brands within the PC gaming industry thanks to the impressive range of gaming peripherals they've designed over the years. Offering the market a ton of gaming mice, keyboards, and headsets, you'll be hard-pressed to find someone who hasn't heard of this industry powerhouse.
Whilst Razer is most well-known for classic mice (Deathadder and Mamba Wireless specifically), they also have a bunch of gaming headsets that are hugely popular amongst console and PC gamers alike.
So, with that in mind, let's take a look at the contenders:
Our Top Picks
01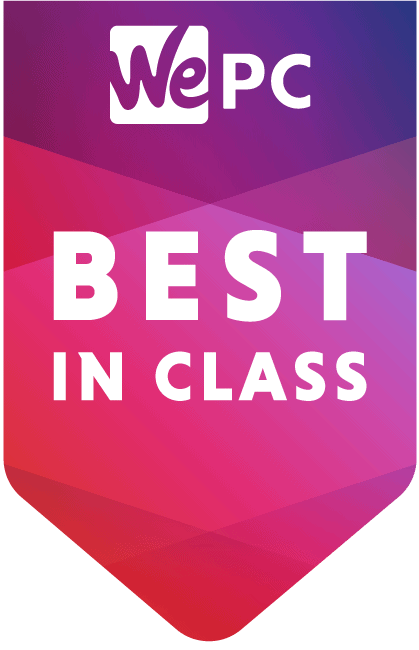 The Best Razer Gaming Headset
Razer Kraken Tournament Edition
02
The Best Wireless Razer Gaming Headset
Razer Nari Ultimate Wireless 7.1
03
The Best Razer Gaming Headset For Console
Razer Thresher Headset
How We Choose
Whether we're reviewing new monitors or the best GPU on the market, choosing the right hardware can always be a tricky task.
It requires hours of product research, performance benchmarking, and reviewing user feedback to get anywhere close to a definitive conclusion on what to recommend.
If you aren't tech-savvy and struggle to put the time aside to go through the above requirements, you may end up purchasing a GPU that simply isn't right for you.
Fear not though, friends! Here at WePC, we like to take the stress of research away, and transform the whole process into an easy-to-follow, complete buyers guide. That's right, our team of PC enthusiasts has done all the hard work for you!
How We Test
Testing the products we recommend is a huge part of the overall selection process in our best of guides. It's a way to make sure what we recommend is, without a doubt, the best option in its specific category.
To be sure a product is "the best," it must show excellent performance in our tests, and display better qualities and features than the competition it faces.
Most of the products we recommend here at WePC have gone through a strict testing process that involves everything from the price and performance, to build quality, efficiency, and aesthetics. Each product is pushed to the limit to see how it performs under intense stress to make sure it warrants our coveted top spot.
Doing this enables us to provide you with the most accurate review of how the product performs and, ultimately, whether it's worth your hard-earned cash.
Things To Consider
You should always consider the main factors of a hardware product when you're looking to upgrade. This will ensure the product in question is right for your needs – saving you time, money, and a lot of stress.
With a gaming headset, there are a lot of things to consider. Sound quality, isolation, microphone quality, comfort, surround sound, and wireless support are all major factors that can increase the price of a headset exponentially.
With that in mind, let's discuss how each affects your headset and what you need and what you can get by without.
Sound Quality
Sound quality is obviously a huge factor when it comes to a gaming headset, as an unheard footstep can be the difference between winning and losing. Ensuring the headset you choose has the best sound quality possible should be your number one concern.
As a general rule, the sound quality of Razer headsets is pretty good. Most are tailored towards gaming, so you'll likely experience solid spatial awareness as well.
Microphone Quality
There are a number of different scenarios when an individual might want a microphone with broadcast-quality recording – Twitch streaming is a prime example. That in mind, you'll no doubt be unsurprised to discover that a gaming headset probably isn't going to provide you with the quality a standalone mic does.
That being said, if you're seriously into your competitive esports, you'll likely want to make use of the best possible microphone out there. Luckily, Razer appreciates this and try to fit all their headsets with decent microphones.
Surround Sound
Surround sound is a feature implemented into headsets to increase immersion and general sound quality – for the most part. With a lot of the Razer range offering 7.1 virtual surround sound, it's good to understand what this feature brings to the table.
Whereas most gaming headsets will increase volume to try and help pinpoint where enemies are, surround sound works in a slightly different way. Virtual surround sound implements small delays in the off ear and a few other processing tricks to simulate more accurately what direction a noise is coming from.
The bottom line is, if you're massively into gaming, you might want to consider surround sound. However, if you aren't, you can probably do without this feature.
Comfort
Comfort is obviously a key factor in any headset purchase, especially if you wear that specific headset for extended periods of time. Comfort comes in a number of different forms and grades, with the likes of plush leather and memory foam being near the top of the list.
That being said, Razer is a little bit hit and miss when it comes to comfort. While their high-end offerings do offer good comfort, their budget offerings aren't the best in this department. Just be aware that comfortable materials will put a premium on your headset. If you can live without it, you will save a few bucks.
Wired Vs. Wireless Razer Headsets
One of the big questions you need to ask yourself before making a gaming headset purchase is whether you want a wired or wireless connection. If you can't live without a wireless connection, you'll be happy to know Razer has a tonne of headsets with wireless functionality. However, the major concern with wireless headsets is the additional cost that comes with that premium feature.
Additional costs aside, it's always worth mentioning that all wireless headsets will experience some form of interference. That can be a real pain for someone playing competitive games like CS:GO. If you're playing more casual games and have the bank to afford one of these premium headsets, you'll be more than happy with the convenience they provide.
Isolation
In theory, isolation is a great feature that I'd personally like to see on most gaming headsets. However, in the real world, gaming headsets aren't the best in this department.
Isolation is a feature of a headset that helps block outside ambient noise that could otherwise distract you whilst in-game. Manufacturers try to create isolation by using certain materials and specific earcup designs. Having said that, not all showcase this feature in its fullest. So don't be too disheartened if you're headset doesn't showcase great isolation; not many do.
The Our 5 Best Razer Gaming Headsets
In-depth Review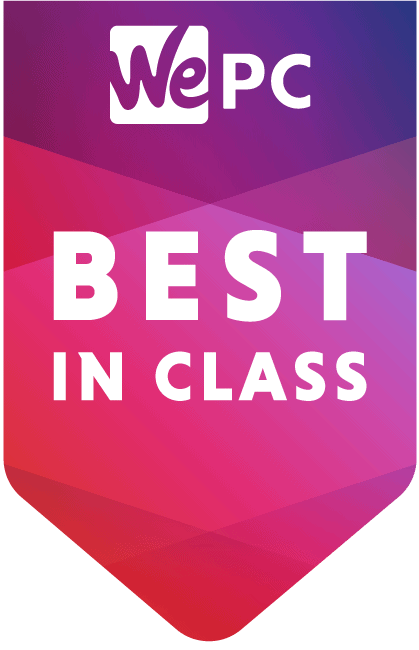 01
The Best Razer Gaming Headset
Razer Kraken Tournament Edition
Frequency range
12 Hz – 28 kHz
Drivers
50 mm, with Neodymium magnets
PROS
Ergonomic design to promote extended gaming sessionsc
Good sound quality
Premium build quality
Cross platform compatibility
We've chosen the Kraken Tournament Edition for the best Razer gaming headset, and for good reason. It boasts an array of gaming benefits, including 7.1 surround sound, and comfort that are unmatched in this guide.
The Kraken TE's are a decent looking gaming headset but can be considered quite bulky to some individuals. With their large circular ear cups, the Krakens do offer a good amount of comfort thanks to the padding they've been equipped with. There is minimal padding on the headband. However, it is quite wide and is reinforced with a metal frame. Overall, they look pretty sleek, for the most part. You do also have the option of choosing between black and neon green too.
From a gaming point of view, these are very nice indeed. The microphone is extremely clear and precise, which is great for online gaming. The sound quality is a little bassy, but overall sounds pretty good. I could hear footsteps in competitive games and felt a sense of heightened spatial awareness. The wired design means you won't have any latency issues either – another big plus for competitive online gaming. You can also use the Razer Synapse app to customize the TEs to your exact requirements.
The bottom line is, if you want a fantastic headset for competitive gaming and don't mind splashing a bit of cash; these should be high on your list of recommendations.
02
The Best Wireless Razer Gaming Headset
Razer Nari Ultimate Wireless 7.1
Frequency range
20 Hz – 20 kHz
Battery Life
8 hours with Razer Chroma lighting and HyperSense / 20 hours without
PROS
High quality build
Razer HyperSense
Wireless 7.1 surround sound
Excellent sound quality
Up next are Razer's hugely popular Nari Ultimate headset. This is a headset that offers a great gaming aesthetic, brilliant sound quality, and cool features to boot.
From a design standpoint, the Nari ultimates offer an extremely gamey feel, which I feel is a little hit and miss in today's market. For me personally, however, I really enjoyed the sleek design this headset offered. The earcups are similar to the Kraken in shape and size but do offer a slightly more comfortable experience. Overall, the Nari offers a premium gaming look that we really enjoyed.
As far as gaming is concerned, the Nari offers a very good all-round experience. While they are compatible with PC, PS4, and Xbox One via wire, they're only compatible with PC and PS4 wirelessly. The sound quality they provide is great for gaming, feeling well-balanced without being too bassy or tinny. The Razer Synapse software offers a ton of customization, and the microphone provides an extremely clear recording. Unfortunately, the Nari did need some adjustment while gaming, which was a bit annoying. One of the stand-out features the Nari comes equipped with is their vibrating earcups. This a feature implemented in the Nari headset to increase immersion and the overall gaming experience. The earcups will vibrate based on in-game scenarios—a real cool feature.
All in mind, they're still a superb choice for wireless gaming.
03
The Best Razer Gaming Headset For Console
Razer Thresher Headset
Frequency range
12 hz - 28,000 Hz
Battery Life
Up to 16 hours on one single charge
Drivers
50 mm, with Neodymium magnets
PROS
Excellent PS4 headset
Great sound quality
Wireless 7.1 surround sound
Very good build quality
Up next are Razer's Thresher headset. These have been tailored towards console gamers (with both PS4 and Xbox One versions) but are also fully compatible with PC as well.
The Threshers are a sort of Nari/Kraken hybrid when it comes to design, offering an all-black theme laced with blue and metallic accents throughout. The frame is made from aluminum and offers good stability while gaming. The earcups have been fitted with comfortable padding, which makes gaming a real joy. The mic is fully retractable but also provides a decent amount of adjustment – making mic positioning all the easier. Overall, it's another tick for Razer in terms of design for me.
The sound quality of these headphones is great, especially when you consider the wireless technology they come equipped with. They offer a great range, and you'll have an interference-free listening experience from up to 40 feet away. The sound quality is similar to both the Nari and the Kraken, offering the same 50mm neodymium drivers. They are a little bassy, but nothing too strenuous that might sway you away from this headset.
Overall, if you're looking for a great console gaming experience that is both wireless and comfortable, the Thresher headset should be right up there.
04
The Best Razer Earbuds
Razer Hammerhead Bluetooth Earbuds
Frequency range
20 Hz - 20kHz
Battery Life
Up to 8 hours
Drivers
10 mm with Neodymium magnets
PROS
Sleek design
Excellent build quality
Great bluetooth range
Fast charging time
As far as earbuds go, the Hammerhead Bluetooth earbuds are Razer's standout performers. Not only do they sound great, but they look the part as well. Offering Razer's textbook neon green/black branding, the earbuds are also stamped with the Razer logo on each earbud. They certainly look more premium than your everyday set of earbuds – ranking highly on my personal list of earbud designs.
Sound quality with these earbuds does leave a little to be desired if truth be told. They offer relatively good bass and treble but do sound a little cluttered when gaming or listening to music on max. The earbuds sit in the ear nicely and come with three separate attachments to suit your exact ear profile. The battery life on these is up to 8 hours on a single charge. I know, not the best. But, when you consider they only take a couple of hours to charge, it's not the end of the world.
A nice little set of earbuds that offer great aesthetics and good sound quality to boot.
05
The Best Budget Razer Gaming Headset
Razer Kraken X Ultralight Gaming Headset
Frequency range
12 Hz – 28 kHz
Drivers
40 mm, with Neodymium magnets
PROS
Great Value for money
Good microphone
7.1 surround sound
Decent spatial awareness
Ultralight design
CONS
Build quality matches price point
Finally, we have the Kraken X ultralights, our budget offering. If you aren't quite ready to fork out the extra premium for one of their high-end headsets, the Kraken X maybe the next best choice.
The first aspect of the Kraken X you'll notice is the design and how it clearly isn't as premium as other options in their range. It offers an all-black aesthetic that looks both sleek and stylish. However, when taking a closer look at the finer details on this headset, you can clearly see where money has been saved during the manufacturing process.
The Kraken X offers a smaller driver than other more expensive options in this list, meaning they aren't as powerful in terms of sound quality and spatial awareness. That being said, they still provide a decent amount of bass and an overall enjoyable listening experience – if slightly on the bassy side.
One of the main pros of this headset, however, is the value for money they display. They are by far the cheapest in this guide and offer the greatest in terms of value. For gamers on a budget, these could be right up your street.
Final Word
So, there you have it, our complete rundown of the best Razer headsets currently available. We've tried to keep the descriptions as short as possible while including all the relevant information.
If you're looking for the best overall gaming headset for PC, you can't really go wrong with the Kraken Tournament Edition headset.
Let us know what you thought of the best Razer headsets in the comments section below. Better still, you can now head on over to our Community hub, where you can discuss everything headset-related with like-minded individuals.
---