The Best PS4 Gaming Headset in 2023
We look at the best wired and wireless PS4 gaming headsets
Updated: Jan 3, 2023 2:38 pm
Communication is a crucial part of online multiplayer gaming, and as this industry grows, both casually and competitively, so we thought we'd find the best PS4 gaming headset in 2023.
While your audio experience won't differ from other platforms, we think finding the best PS4 headset can seriously improve your gameplay, after all, it's not just communication that is important, immersion is too.
Luckily, since the PS5 was released back in 2020, PS4s and indeed PS4 headsets have become a lot cheaper. Given that the PS4 is still a pretty capable console, and PS5s remain tricky to find, a lot of people are still gaming on their PS4s.
Without further ado, let's break down our best PS4 headset recommendations.
Our Top Picks
01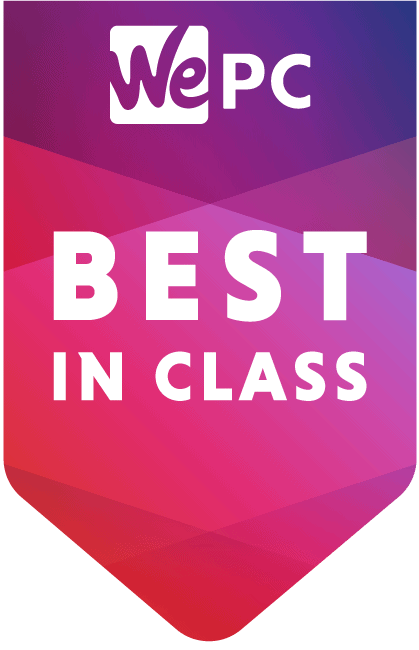 The Best PS4 Gaming Headset
SteelSeries Arctis Pro Wireless Gaming Headset
02
The Best Wired PS4 Gaming Headset
SteelSeries Arctis Pro + GameDAC Wired Gaming Headset
03
Best Alternative Wireless PS4 Gaming Headset
ASTRO Gaming A50 Wireless Gaming Headset
How We Choose
Firstly, we consider all reputable branded models. We narrow down the vast amount of gaming headsets to meet specific important criteria; in this case, being compatible with PS4 was high on the list of priorities.
With compatibility out of the way, we make our decisions based on sound quality, online reviews, and hands-on testing to ensure we are recommending a product that we, our selves, would enjoy too.
How We Test
Testing the products we recommend is one of the most important aspects of our best-of-guides, and something the team and I take extremely seriously. We don't just want to recommend the most popular products; we want to recommend the best products, regardless of reputation or brand.
How we do this is by physically going out and purchasing the products we recommend. Once we've acquired a shortlist of recommendations, we start by doing our independent in-house tests to make sure they live up to our standards. We use the headsets in real-life scenarios, whether it's gaming or music. We then whittle down our shortlist into a final five, which becomes our best in class.
Numerous team members will test each headset to provide a consensus instead of just one person's opinion. This will hopefully give a more rounded and accurate representation of what each PS4 gaming headset offers.
Things To Consider
Whether you are a hardcore gamer or just enjoy the odd game now and then, there are still a few things to consider before getting your hands on the best headset for PS4. You may already have a headset or use the speakers on the TV, but a gaming headset will bring improved immersion and overall quality to your gaming experience. When shopping for the best PS4 headset, if you consider the factors below, you should be on the way to finding something of stellar quality that will bring you extra enjoyment in those gaming titles.
Sound Quality
Sound quality is every gamer's priority when it comes to a headset. The quality of sound is, more often than not, reflected in the price of the product and comes down to several factors. Everyone's audio tastes and needs are varied, depending on what you plan to use the headset for and what games you enjoy playing.
Microphone Quality
Microphone quality can often be overlooked when buying a new gaming headset, but it's still important to get the best you can for your budget. Broadcast or recording quality microphones are hard to come by with gaming headsets and if this is the level of quality you were after, you may want to consider buying a standalone microphone.
Comfort
Whether it's wandering through a campaign or playing competitive esports, gaming headsets can be worn for multiple hours at a time. This means that a gaming headset needs to be comfortable for these longer periods of play, giving you more focus and enjoyment while popping heads. Poor comfort can come from heavier pairs of headphones, sweat-inducing materials, and even just an overly tight clamp. So, how a gaming headset feels is incredibly important in the selection process.
Surround Sound
It is now quite common for modern gaming headsets to feature surround sound, which, for some, can be quite important. This largely depends on the games you play, but 360-degree sound can be great for in-game audible feedback on where your opponent physically is.
Wired Vs. Wireless For PS4
Generally speaking, a quality wireless headset is going to cost more than a similar wired model. This is, of course, down to the extra technology and features that come with a wireless headset, but it is important to know you are just paying for convenience.
Some wireless headsets will come with Bluetooth connectivity on top of Wi-Fi, which is great if you want to use this with your phone or other Bluetooth devices. That being said, consoles don't have built-in Bluetooth connectivity, so bear this in mind when purchasing.
Wired headsets will offer a consistent level of quality, with no dips in performance at any stage, as the connection cannot be interfered with. Wireless headsets, on the other hand, can fall victim to interference or even lose connection from time to time, not to mention they will need charging.
Despite some of the drawbacks to a wireless gaming headset, the convenience is a massive selling point, as a headset wire always seems to get in the way! Furthermore, wireless technology is improving year on year, so a wide range of better options are always on the horizon.
Whether you go for wired or wireless is down to personal preference, but just know that sound and microphone quality is generally the same across both types.
Isolation
Gaming headsets with poor isolation or even a poor fit are generally cheaper, entry-level products and should be avoided where possible. The seal on a pair of headphones can impact the quality of its sound, which is bad news if you are trying to hear those directional cues.
The isolation of a pair of headphones is down to its manufacturer's design and build quality. Generally speaking, you want the earcup cushion to go around your ear completely, and enough of a clamp to the headset to ensure the earcup is firmly in the correct position.
The Our 5 Best PS4 Gaming Headsets
In-depth Review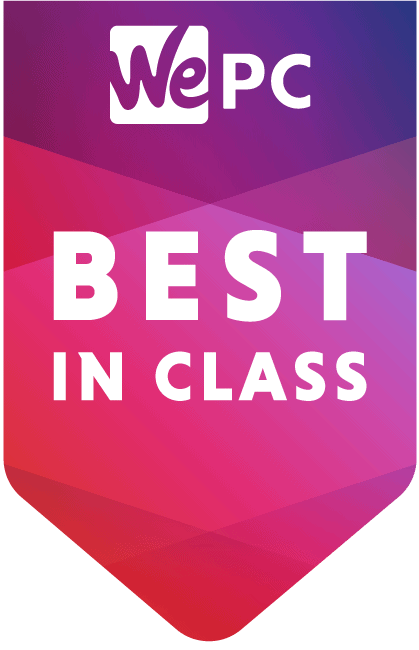 01
The Best PS4 Gaming Headset
SteelSeries Arctis Pro Wireless Gaming Headset
Frequency range
10-40,000 Hz
Battery life
10 hours per battery
PROS
Great audio quality
Very comfortable
DTS Headphone: X v2.0
Includes 2 x swappable batteries
Adjust settings from the included transmitter
CONS
Not the longest battery life
Expensive
The Arctis Pro Wireless is the best gaming headset for PS4, with a plethora of premium features, high levels of comfort, and a few nice to have extras. This stylish pair uses a USB receiver to connect to your PS4, which also doubles up as a charging dock.
The Arctis Pros are designed for gaming. However, the wireless headset features Bluetooth connectivity, meaning you can listen to music from your mobile on the go. Just like the wired version, these offer excellent sound quality out of the box but also feature impressive software, allowing you to tweak the EQ to how you see fit.
These are, of course, wireless, and they come with two batteries. This is a great little addition from SteelSeries, allowing you to charge one battery while using the other. The detachable mic does a great job of separating your voice from background noise, and the quality of sound was always crystal clear.
I found the Arctis Pro's wired and wireless models extremely comfortable, which, of course, can be subjective, but the padded ear cups and headband strap made all the difference.
With high-quality materials, a top build quality, and plenty of controls, the Arctis Pro wireless headset is one of the best PS4 headsets in the market.
02
The Best Wired PS4 Gaming Headset
SteelSeries Arctis Pro + GameDAC Wired Gaming Headset
Frequency range
10-40,000 Hz
PROS
Great audio quality
Solid build
RGB
DTS Headphone: X v2.0
Dedicated USB DAC
The best of the best when it comes to gaming in general and not just PS4 is the SteelSeries Arctis Pro + GameDAC. This pair, suitable for PS4 and PC, are some of the best we have used for gaming. They are similar looking to previous models of the Arctis line of headsets, and this pair uses SteelSeries GameDAC, boosting its connectivity options and transforms the pair into a high fidelity audio system.
While using the Arctis Pro gaming headset, I was very satisfied with the overall sound quality out of the box. Other than a balanced sound profile, the microphone was of reasonable quality, with teammates being able to hear what I was saying clearly without some strange hiss. The boom mic is detachable, meaning you can use these as your day to day over-ear headphones without looking too odd in public.
These may appear a little bulky, but they are surprisingly light, and the design is beautiful, especially with the RGB switched on. The comfort is excellent as well, with the headband and plush earcups feeling very supportive.
The SteelSeries Arctis Pro is a top gaming headset that will improve your gaming experience exponentially.
03
Best Alternative Wireless PS4 Gaming Headset
ASTRO Gaming A50 Wireless Gaming Headset
Frequency range
20-20,000 Hz
PROS
Great audio balance
Durable design
Superb surround sound
Very comfortable
CONS
Not true 7.1
Design screams "gamer"
The Astro A50 wireless gaming headset is a superb alternative to the impressive SteelSeries Arctis Pro's. This pair is certainly bulkier, and the design screams "gamer," but once past that, they are a solid option to go for.
These are clearly designed for gaming, but they perform for generic use with the TV or music too. When in-game, sound was clear and crisp, delivering accurate sound cues across my favorite game titles. The bass on these impressed, reproducing deep thumping bass in music and immersing me into games like squad, where bullets are flying, and shells are exploding.
The headset feels very durable, with the earcups being made of dense plastic. Furthermore, these are supremely comfortable, and the overall build quality is very good for the price. The design on the Astro A50's is an acquired taste, but they are for gaming after all.
04
Best Alternative Wired PS4 Gaming Headset
Logitech G Pro X Gaming Headset
Frequency range
20-20,000 Hz
PROS
Durable build
Good audio reproduction
Memory foam padding
DTS Headphone:X 2.0
Very comfortable
CONS
Controls feel a little cheap
Isolation is poor
The Logitech G Pro X gaming headset offers a cheaper alternative to the premium pair from SteelSeries. These are a great middle-ground between budget and high-end, giving great in-game results and coming with surprisingly high levels of comfort.
Logitech are considered giants in the gaming peripheral market, so it is of no surprise to see a product that feels and looks as good as these. These are great for gaming, the stereo imaging was superb for the price, and I felt like I could accurately pinpoint an enemy on the map purely through sound, giving me a slight advantage. These are capable of being used on the go with your phone as they come with an audio cable, but for me, they are a little too bulky to take on the bus. The audio reproduction was really good, but compared to other options, the isolation let these down a little bit.
The G Pro X's boom mic and Blue V0!CE technology inside the app made this a dream for teammates. There are, of course, tons of customization options, but even out of the box, the microphone was fantastic.
The G Pros will work across most platforms, and with quality and comfort coming at such a reasonable price, they are a great wired PS4 option.
05
Best Budget PS4 Gaming Headset
Corsair HS60 Gaming Headset
Frequency range
20-20,000 Hz
PROS
Durable build
Good bass
Detachable microphone
Comfortable
CONS
Plain design
Poor isolation
For a solid PS4 gaming headset that won't break the bank, Corsair's HS60's are a great budget option. This no-frills Corsair gaming headset has an excellent build quality for the price and enough comfort to satisfy most heads.
This wired pair can plug straight into your PS4 controller, and the sound quality is actually pretty good when you consider the low price. These go quite loud, and the bass is very satisfying in-game and music. There is some EQ customization if you were to use these with your PC/ laptop, but unfortunately, not with PS4.
The microphone is detachable, and these aren't that bulky, meaning these won't look out of place as your on-the-go pair of headphones. The main issue with using these on your daily commute would be the poor isolation, with you being able to hear a lot of background noise from cars and other people.
This budget pair may be best left at home, but from a purely gaming perspective, these are a great affordable option.
You can read our full review of the Corsair HS60 gaming headset here.
Final Word
So, that brings us to the end of our round-up of the best PS4 gaming headsets currently available. We have included several different yet high-quality options to cater for different budges and needs. It is important to note that these are not just the best gaming headsets for PS4, some can be used with different gaming platforms and mobile too, while all can be used on the PC.
Our best gaming headset for PS4 is the SteelSeries Arctis Pro Wireless pair. These offer a great deal of versatility and convenience, giving you all the time you need to get fully immersed in those games. The comfy design is one of the best looking on the market, meaning you can connect these up to your phone and use them on the go too.
Which PS4 gaming headset you go for is entirely up to you, but rest assured each selection offers quality and great value. Which headset are you currently using with your PS4? Will any of our recommendations make it into your gaming setup? Let us know down below or over at the WePC Community!
---