Best CPU for Command and Conquer
Best CPU for Command and Conquer? Let's find out
Updated: Mar 1, 2023 12:06 pm
Command and Conquer is an RTS video game series with genre-defining games first released over two decades ago.
The game series recently saw a remaster by EA. If you're looking to try out the remaster yourself, it's best to run the new Command and Conquer games on a system with a processor powerful enough to deliver high FPS and consistent frame times.
Now Read: Best CPU for gaming in 2023
 With that in mind, let's find out what the best CPU for Command and Conquer is. 
---
Best CPU for Command and Conquer: Top picks
01
Best CPU for Command and Conquer
Ryzen 5 5600X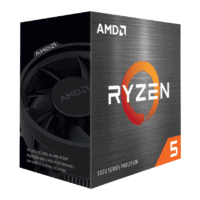 02
Runner up CPU for Command and Conquer
Intel i5 12600KF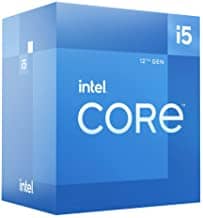 03
Wildcard
Ryzen 7 5800X3D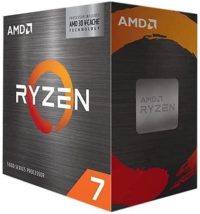 ---
What are the CPU requirements for Command and Conquer?
The developers recommend you equip yourself with an Intel Core i5 4690K or an AMD Ryzen 7 1700.
The i5-4690K is a basic quad-core with a maximum clock speed of 3.9GHz and no hyperthreading.
The Ryzen 7 1700, on the other hand, is a much more powerful 8-core, 16-thread processor with a maximum clock speed of 3.7GHz. 
By today's standards, neither of these processors is very good, and it doesn't make much sense to get them if you're looking for a new processor. 
The Ryzen 7 1700 is still very serviceable due to its high core and thread count, but it lacks in single-thread performance due to its relatively low 3.7GHz maximum clock. Higher clock speeds are essential if you're interested in gaming at higher framerates. 
The Command and Conquer games aren't particularly CPU-demanding, even when playing on a larger map with more players. So with that in mind, we believe the best option is to go for a modern entry-level to the mid-range processor. 
That way, you get top-tier performance in Command and Conquer, retain the ability to play other, more demanding games, and spend a nominal amount.
---
Best CPU for Command and Conquer – Ryzen 5 5600X
The processor we're recommending to those interested in enjoying the Command and Conquer games at their best is the Ryzen 5 5600X.
This Zen 3 gaming processor was launched in November 2020, and it features 6 cores, 12 threads, and a maximum clock speed of 4.6GHz, which makes it a great all-rounder for budget gaming. 
For gaming, a 12-threaded processor is really all you need. The 6 cores and 12 threads featured by the 5600X are plenty for modern games, and will likely continue to be a very healthy amount for a gaming processor to have as we head into the future.
The 4.6GHz maximum clock speed offers you great single-thread performance. Speaking of which, we're recommending you go with the "X" variant of the Ryzen 5 5600 processor in this case because of the 5600X's higher maximum clock speed. 
The extra single-thread performance helps you see higher framerates in the Command and Conquer games, which tend to run on only a few processor threads. Therefore, you want these few threads to be running fast. 
The Ryzen 5 5600X also has a modest 65-watt TDP and includes an AMD Wraith Stealth stock cooler in the box. It consumes minimal power and generates little heat, which is certainly nice considering the same cannot be said for most modern processors from the Ryzen 7000 and Intel 13th gen lineups.
---
Final word
The Ryzen 5 5600X is a powerful and affordable gaming processor that continues to be a great option for budget gamers in 2023.
We're recommending it over stronger processors for the new Command and Conquer games because they're not very computationally demanding overall, but do benefit from a good CPU clock speed.
The 5600X offers you great performance in other modern tiles as well.
---