Are gaming chair bases universal?
Are gaming chair bases universal? Yes, and that's not all...
Updated: Oct 18, 2023 12:16 pm
Are gaming chairs universal? It's a question that's worth asking as swapping out a broken base could revive a broken chair otherwise destined for the garbage.
Luckily, gaming chairs tend to share common designs, with most companies licensing an existing patent, then modifying it.
This means that gaming chairs are surprisingly interchangeable, with the majority of the hardware sharing the same spacing and threads.
Aside from the ability to more easily replace a broken part, it also means that there's potential to combine different brands to create an ultimate giga-chair, which is something we're planning on doing very soon.
So, are gaming chair bases universal? yes, mostly. That's not it, though, as many other parts can also be swapped, replaced, or combined.

Secretlab Titan EVO 2022 Series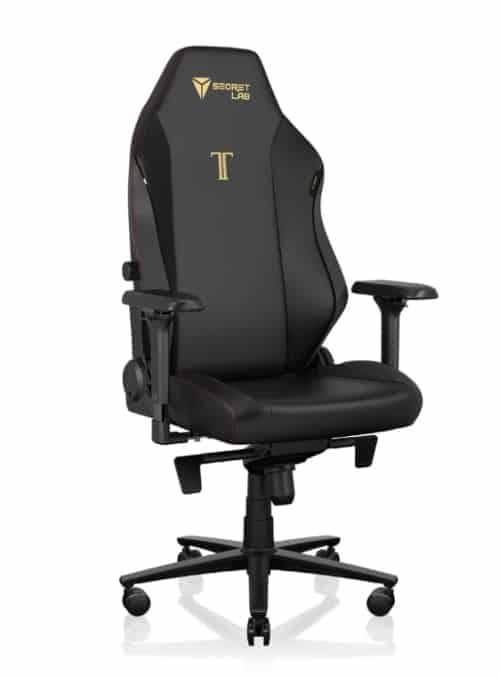 Height range (Medium Size)
Are gaming chair armrests interchangeable?
Happily, almost every gaming chair we've ever tested has had very similarly-designed armrests. In fact, the Secretlab uses the exact same armrests as Vertagear, and the same can be said for many other brands too.
Aside from more bespoke options like the Thermaltake Argent E700, gaming chair armrests all attach via a small cluster of 3 bolts into the underside of the seat base.
These bolts almost always have the same spacing too, making it trivial to swap cheap nasty armrests for a more premium option.
Thermaltake Argent E700 gaming chair
Are gaming chair wheels universal?
Given that no gaming chair company actually manufacturers their own casters, you'd be surprised at how easily interchangeable they are.
Additionally, the way they are installed means that they are the easy part of a gaming chair to modify, as they are simply pushed into the base, and can be yanked out almost as easily.
This is particularly useful for those of you with carpet, as the wheels included with gaming chairs are typically pretty cheap and often unsuitable for soft carpets.
---