Best gaming chair for executives
The perfect gift for the most important person in your life
Updated: Jan 26, 2023 10:33 am
01
Best gaming chair for Executives
Secretlab Titan EVO 2022 Automobili Lamborghini Pinnacle
02
Best gaming chair for assistants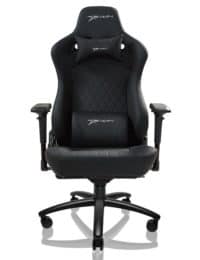 EwinRacing Flash XL Series
03
Best office chair for Executives
Herman Miller Mirra 2 Chair
Today we're going to be finding the best gaming chair for executives, and if you've found yourself on this page, we're assuming you have money to spend.
Executives are important people, big deals, actually, massive, HUGE. What better way to reinforce your godly reputation than with a gaming chair?
Well, rest easy, you stallion, you king amongst men, you pure embodiment of managerial experience and delegation ability.
We're going to find the very best gaming chair for executives today, so everyone knows with just a glance at your gaming chair, people know that you're a serious business person.
Best gaming chair for Executives: Secretlab Titan EVO 2022 Automobili Lamborghini Pinnacle
What better way to bolster your executive reputation than to sit in a gaming chair co-designed by an Italian Luxury supercar manufacturer?

Secretlab Titan EVO 2022 Automobili Lamborghini Pinnacle
The Secretlab Titan EVO 2022 Automobili Lamborghini Pinnacle has everything you need to take the supercar into the office. You could also do this with 12 large whiskies, but we don't recommend it.
Anyway, It's upholstered in the fanciful luxurious Alcantara material you find on the interior of the most expensive cars in the world, so not only is it comfortable, but it exudes a premium automotive vibe, that will garner the admiration of your thrall.
Additionally, being a Titan EVO, it has all the ergonomic adjustments you could want, in addition to being compatible with the ever-increasing number of magnetic accessories.
Best gaming chair for Executive assistants: EwinRacing Flash XL
Ok, so you're not the top dog, maybe not even the second top dog, but you're still pretty important, however, not quite as important as your sycophantic nature drives you to be.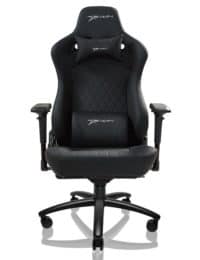 EwinRacing Flash XL Series
Weight Capacity
Up to 550 Lbs
Height Capacity
5'7"-7'0″
Well, luckily for you, we have a great choice for the merciless and overly ambitious corporate ladder climbers out there.
Keep in mind that you're not as important as you want to be, not yet at least, but like a cat turning sideways and puffing its fur to appear bigger, you can at least try to trick people into thinking otherwise.
That's why we've gone with the Flash XL from EwinRacing. It's big, real big. So large that when viewed from behind people won't even know that you're sitting in it.
Aside from providing the best opportunity to do a Blofeld impression to impress your underlings, the Flash XL is actually a quality place to relax after a long tiring day of delegating.
---