Is 7900 XT overkill for 1440p
Not the top notch card in the lineup but can it still holdup on its own?
Updated: Dec 8, 2022 2:06 pm
Finally unveiled, AMD's next-generation RDNA 3 GPUs are designed for 4K gaming at high frame rates. According to rumors, the company's first chiplet design for a GPU has a sizable graphics chiplet die (GCD) surrounded by six smaller memory chiplet dies (MCD).
The MCDs used a more advanced 6nm node, whereas the GCD was constructed using TSMC's 5nm technology. On December 13, both GPUs will be available for purchase for $999 for the XTX and $899 for the XT.
Radeon RX 7900 XT will include 20GB of GDDR6 20Gb/s memory across a 320-bit bus. With 5,376 stream processors in the card that can clock up to 2.4GHz with a game clock of 2.0GHz.
According to AMD, the XTX is made to handle 4K and, in some cases. According to its 4K benchmarks, it can offer 157 FPS in Resident Evil Village, 117 in Call of Duty MWs, 60 FPS in Cyberpunk 2077, and 85 in Watch Dogs Legion.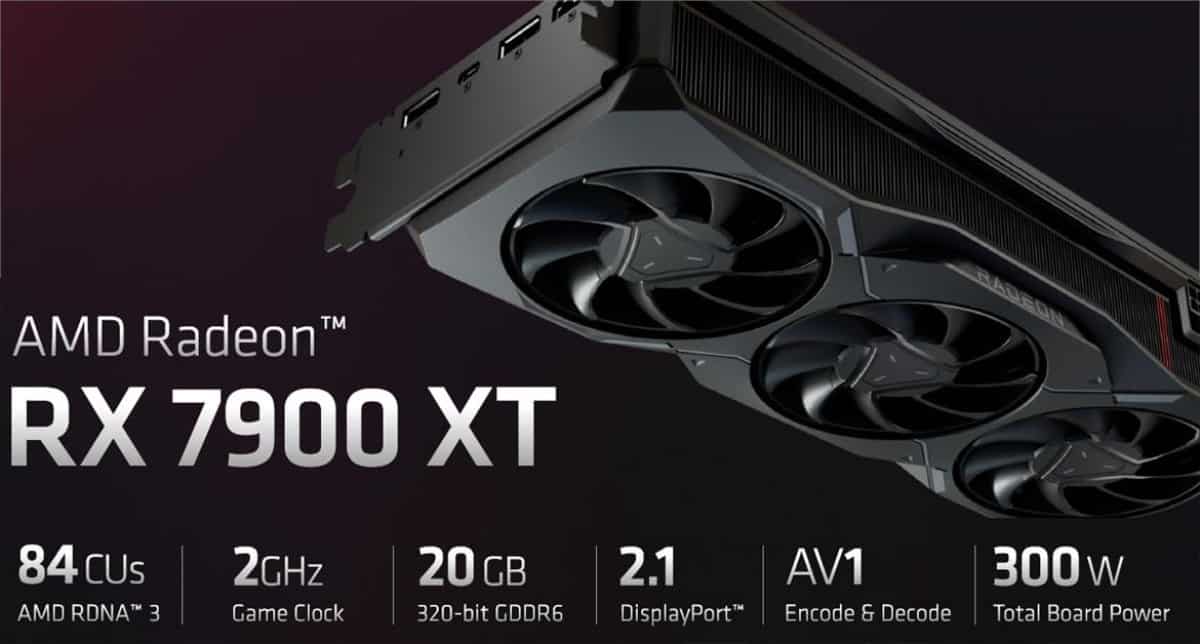 Even the AMDs 6800 XT can easily push 165Hz at 1440p. The 7900 XT is expected to deliver outstanding performance at 4k as compared to the previous generation AMD cards.
At 1080p and 1440p, the card can deliver high resolution and frame rates, but it is quite overkilled at 1440p. The RDNA 3 and the high number of tensor and shader cores are designed specifically for the heavy games to be played at 4k.
The 7900 XT is going to be a powerful competitor for the RTX 4080 graphics card when it comes to 4k gaming. If you want to play games at the resolution of 1440p, it is not worth spending on a graphics card that is meant for 4k gaming. But, in case you want to upgrade to 4k gaming in the coming times, then you can opt for the 7900 XTX.
---