Is the AMD Radeon RX 7900 XT good?
With some of the Nvidia generation being a bit underwhelming, it might be time to opt for Radeon
Updated: Nov 23, 2022 9:43 am
Although the AMD Radeon RX 7900 XT may have lower specifications than the AMD RDNA 3 series graphics cards, considering its price and performance, it may represent a good value.
The release date for the AMD Radeon RX 7900 XT is December 13, 2022. It will debut with its more powerful sibling, the AMD Radeon RX 7900 XTX so that it can enter the market easily.
The AMD Radeon RX 7900 XT costs USD $899, less than the previous generation's flagship model. The latest RDNA 3 microarchitecture from the company powers the 84 compute units in the 7900 XT. The performance will be improved by all of these upgrades, all of which don't use any extra power.
It will use a 384-bit chipset interface to connect to 24 GB of GDDR6 memory. One graphics chipset dies (GCD), and six memory chipset dies (MCDs) coupled by AMD's Infinity Fabric is said to make up the GPU. The GCD will perform significantly better and have a higher level of complexity than AMD's Navi 21 GPU.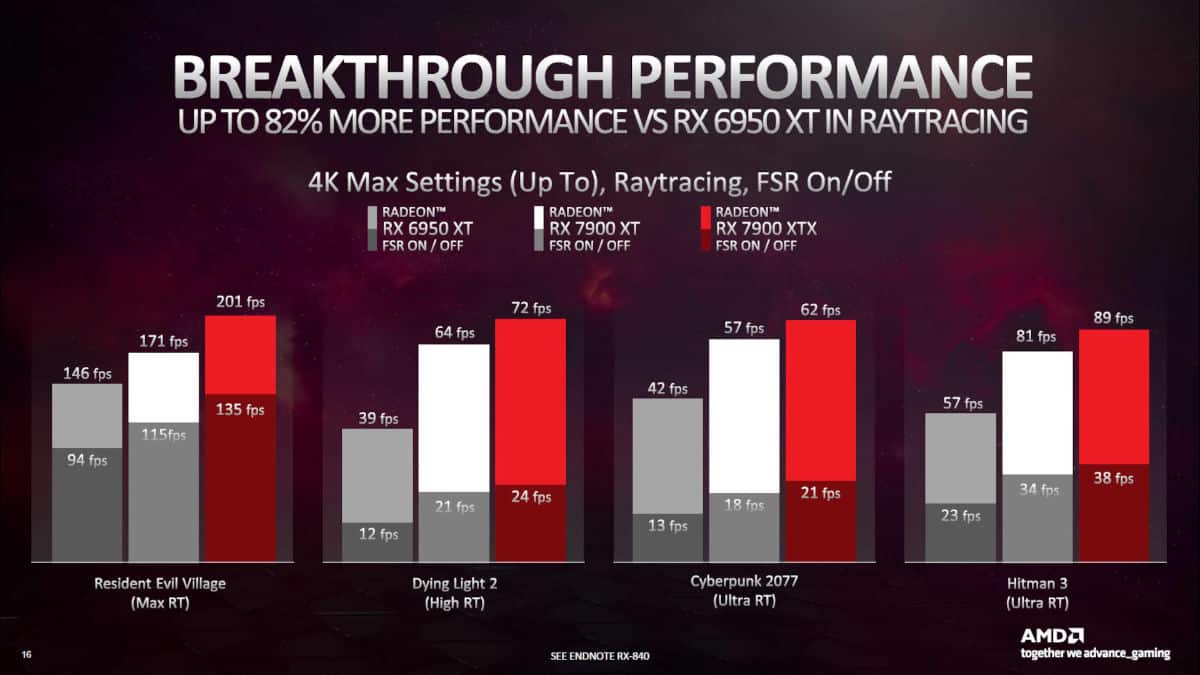 Therefore, it will need more power than the current component. From the RDNA 3 announcement, we know the card will feature 2x 8-pin power connectors. A more tried and tested the connection with the typical board power reaching 300 W.
Given that AMD's Radeon RX 7900 XT and other graphics cards built on the RDNA 3 architecture are launching in December, manufacturers of add-in-boards are undoubtedly completing the designs for their PCBs and cooling systems for the ensuing goods.
Although the final products may differ slightly from the existing PCB schematics, at least now we know that AMD is not concerned about its next-generation flagship graphics product using a lot of power.
Although Team Red hasn't yet released any official AMD Radeon RX 7900 XT benchmarks, we predict the pixel-pushing GPU won't lag much behind the RX 7900 XTX.
At this point, it's also entirely possible for AMD to keep changing the specifications. Board designs may be more or less finished, but the graphics card's shader core counts, clock speeds, and memory are all subject to change, and pricing "leaks" at this point are essentially just expert guesses.
---