How we test CPUs
We put all our CPUs through strict and rigorous testing to give you the most information possible before you buy
Updated: Oct 20, 2022 3:34 pm
We put all CPUs through a comprehensive set of real-world and synthetic tests, so we can directly compare and rate each one accurately and against direct competition. Standardized and repeatable testing is critical to get accurate, comparative results and that's what we do in the WePC labs.
Each CPU we review gets put through the following tests and we compare the data against other CPUs in its category. Once we have completed all our tests we score the CPU. This hands-on review is then published and is eligible to be considered in our best of buyer's guides. We handpick the best CPU based on our testing and experience so you don't have waste time researching yourself.
Real-world tests
Inspect & information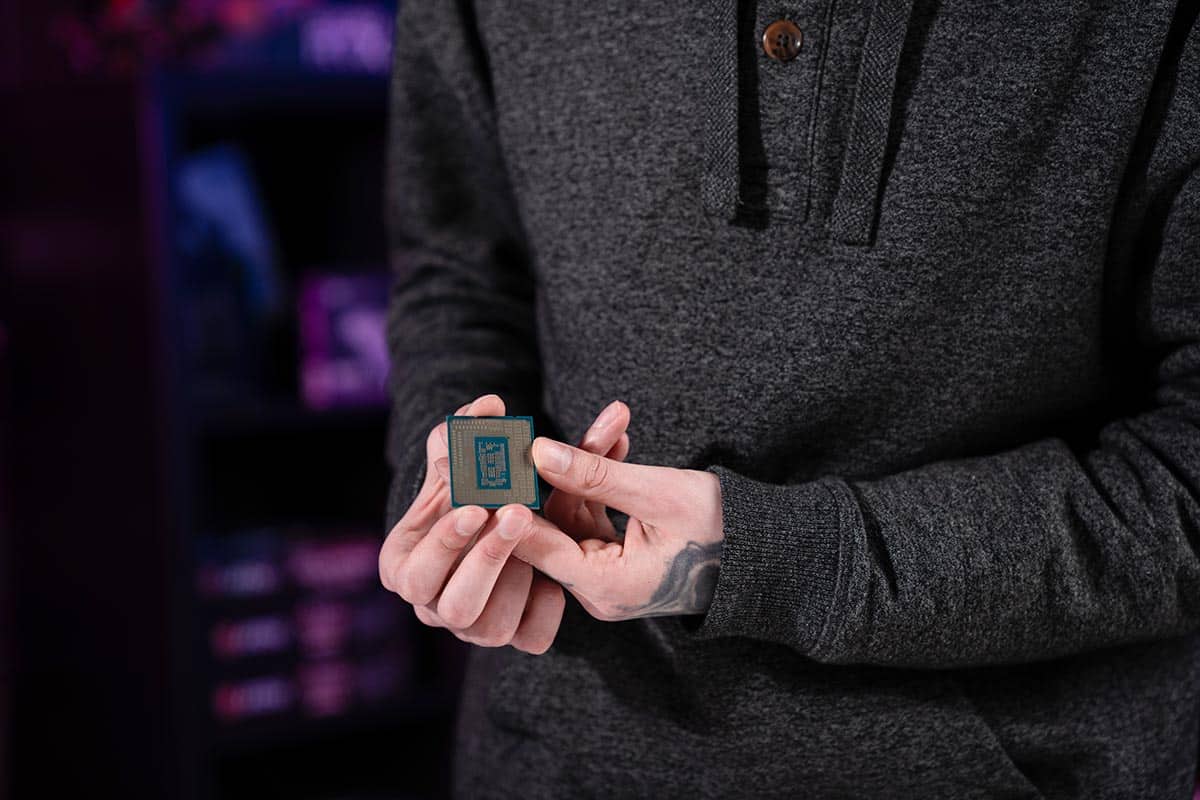 What's the socket type? The thickness of the IHS? Shape? Pin layout? We take a general look at the CPU and make a direct comparison between others in the same generation or older generations.
Game benchmarking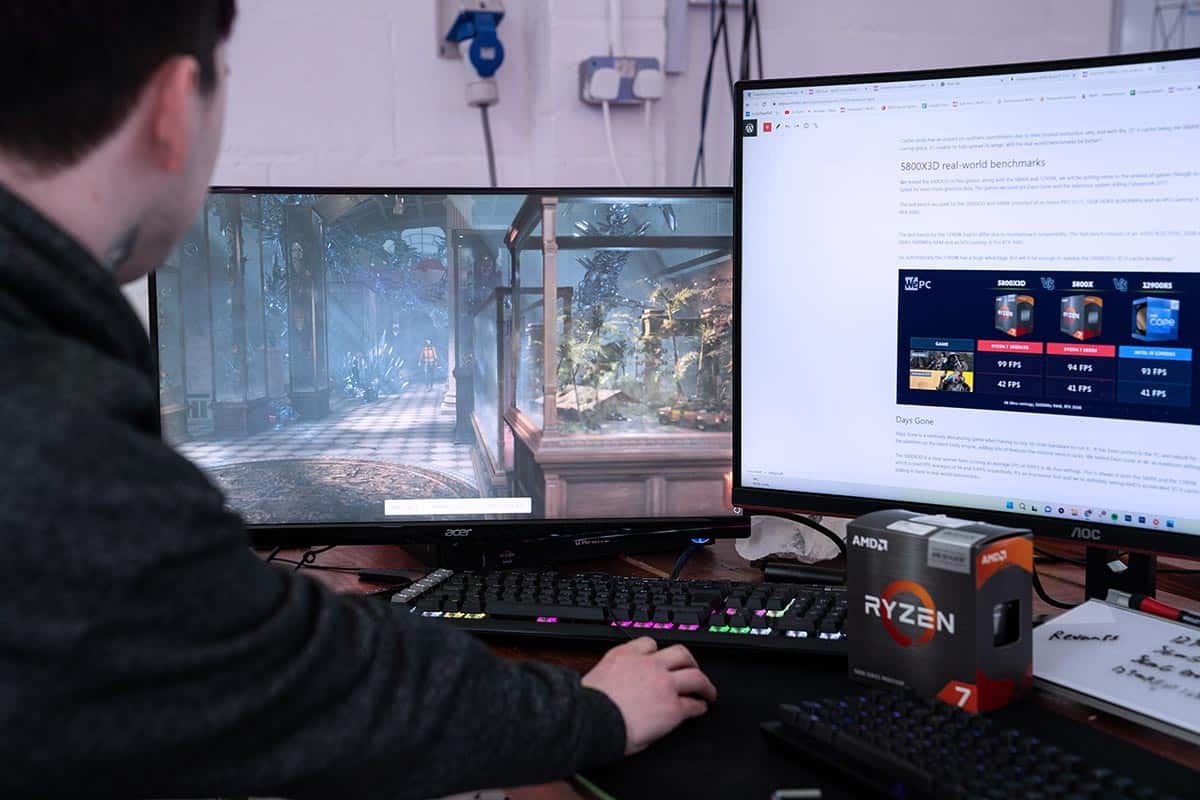 We test the FPS impact on average the CPU has on any given game with exactly the same settings/scenario as our other in-house tests, making a note of any potential bottlenecks.
Overclocking capabilities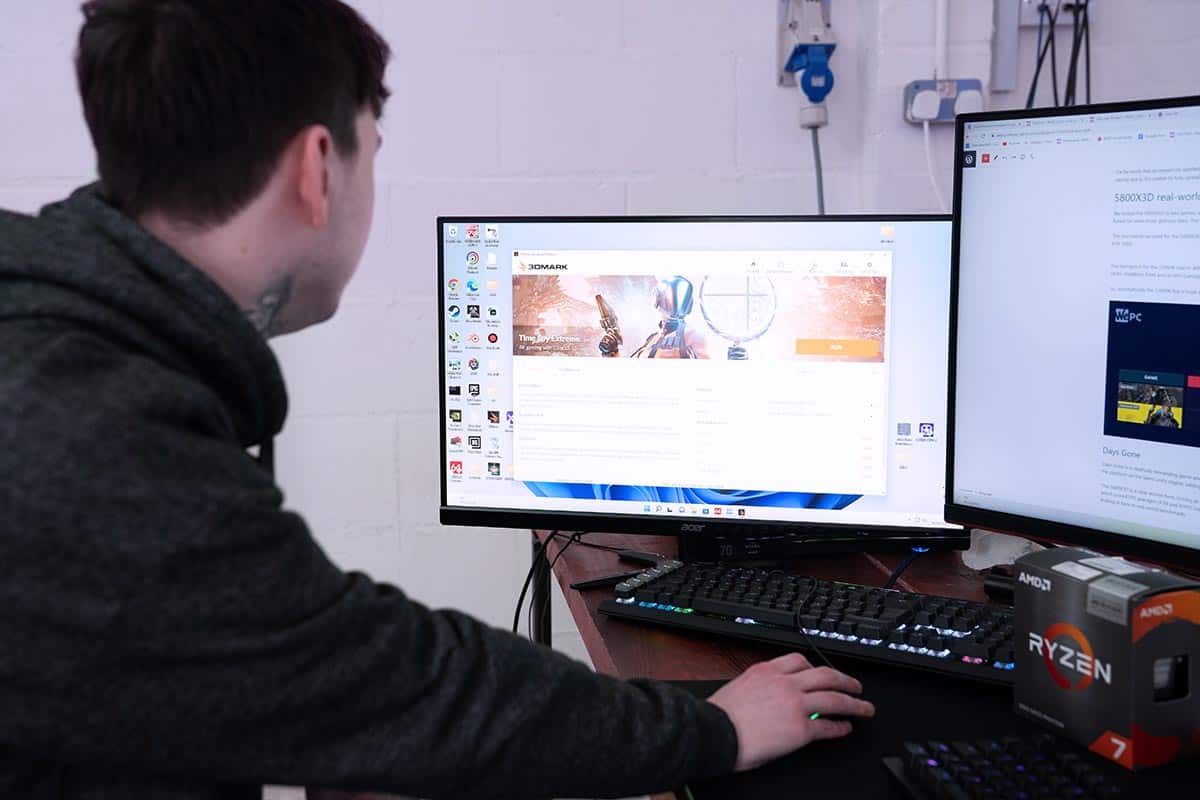 We test how far you can safely push the CPU, using the manual OC tuner inside the BIOS as it's the safest and most effective. We use the same cooler for all CPUs for a fair test.
Are inbuilt turbo features better than overclocking?
We test whether the auto-turbo features deliver better performance or better efficiency than manual overclocks do.
Test at the base clock speed
We test the CPU with no overclock set (auto or manual) to test performance at base running speeds.
Cache speed
We measure the cache communication speed on all three levels between core and cache. Cache access speed is rarely a bottleneck but is useful information to have when talking about efficiency and latency.
Core technology
We conduct any relevant tests surrounding core technology, such as little core vs big core on 12th gen Intel CPUs.
Synthetic tests
A synthetic test is a program or application creating a 'fake' strenuous load to put on a CPU or GPU to measure how the component handles the load. The better the component deals with the load, the better it scores. When we use the word 'fake', this isn't strictly true, it just means it's not a real-world scenario. Synthetic tests are important because they can be heavily controlled and don't vary much if at all from run to run. This allows us to obtain accurate results based purely on the component we're testing, unchanged by environmental variables.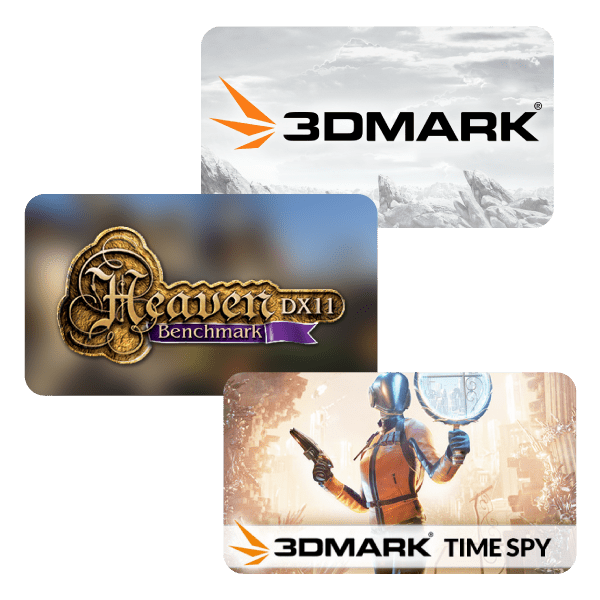 Synthetic benchmarks
We run all CPUs through 3DMark, Heaven Benchmark and Time Spy. We test the CPU under synthetic loads as these are constant and controlled and will help establish baseline numbers.
---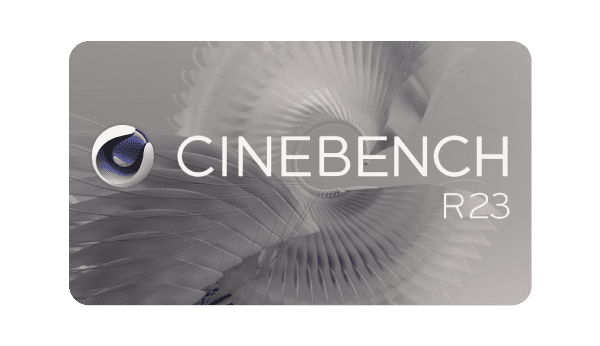 Cinebench
Cinebench tests a PC's hardware capabilities. It is used as a test for Cinema 4D's 3D modeling, animation, motion graphic and rendering performance on multiple CPU cores.
Why use Cinebench?
Cinebench is an important test used to determine CPU performance on a heavy render. It also enables us to determine performance in relation to other CPUs.
---
Blender
We test how long it takes Blender to render the BMW 3D scene using CPU only.
Why use Blender?
Blender enables us to determine how a component performs when rendering graphical loads. 3D rendering loads are among the most strenuous your CPU will handle.
How we score
We score CPUs out of 5 stars, with five different weighting categories. As some categories are more important than others we assign different weightings to ensure that the overall score has the highest level of accuracy.
Real-world multi-core performance

(22%)
Real-world multi-core performance is how the CPU performs when running applications that use more than one core. This test is important to determine how well the CPU performs when having to use multiple cores to process certain loads, and whether that critical core communication is hindering the performance in any way compared to other CPUs.
Real-world single-core performance

(22%)
Real-word single-core performance is the 'opposite' to the multi-core test. This is a test to see how the CPU performs when limited to only using one core to process instructions. This is important for determining how well the base CPU cores perform singularly compared to other CPUs.
Synthetic multi-core performance (22%)
Synthetic multi-core performance is important for determining how well a CPU performs using all cores synthetically. Synthetic loads are more controllable and able to split loads evenly across all CPU cores, something that very rarely happens in real-world scenarios.
Synthetic single-core performance (22%)
Synthetic single-core performance is important for determining how well a single CPU core performs under heavily controlled CPU loads, unburdened by anomalies that appear frequently in real-world tests.
Value for money (12%)
You might want the best of the best regardless of money, but for a lot of people value-for-money is an important benchmark. We take cost into account in our score using the manufacturer's suggested retail price (MSRP).
Test team
The WePC CPU specialist is Jack Howarth, who is also a whiz with motherboards. Jack has been benchmarking PC components since 2020 and before that he worked as a PC builder. His current job meets the passion that he has had for computing since he was 10 years old. Jack boasts 13 years of experience between between profession and passion, and uses every drop of that knowledge on his CPU and motherboard testing methodology.
How a CPU can feature in our best of guides
Only the best CPUs appear in our best-of guides. If a CPU is featured in our best of pages, then you can safely buy it knowing it's been through rigorous testing. We will only recommend the kit that delivers in terms of performance and value. We'll also evaluate components in terms of uses case, so you can easily buy the product that fits your own individual needs.
Recent CPU reviews
Take a look at our most recent hands-on CPU product reviews.
Best CPU buyer's guides
To help you choose from the overwhelming range of CPUs on the market, we have created helpful best of buyer's guides. Check out our most popular CPU buyer's guides here.
📌 Learn more
If you want to buy the best CPU for your needs you should arm yourself with as much information as possible. WePC has got everything you need to know about AMD and Intel CPUs, including the upcoming AMD Zen 4 CPUs. We can also tell you everything you need to know about AMD's Simultaneous Multithreading technology. We've also got lots of CPU guides, that will answer any questions you've got, including how to check the temperature of your CPU.
---