How we test gaming laptops
Here we break down our review methodology for gaming laptops
Updated: Jun 14, 2022 3:08 pm
There are gaming laptops for all budgets but at the top-end, you can expect a machine that can handle every game at the highest settings with ease. These aren't cheap though, so you want to make sure you're spending your hard-earned cash on the right product.
We put all gaming laptops through a huge amount of real-world and synthetic tests, so we can directly compare and rate each one accurately and against direct competition. Standardized and repeatable testing is critical to get accurate, comparative results.
Unboxing & ergonomics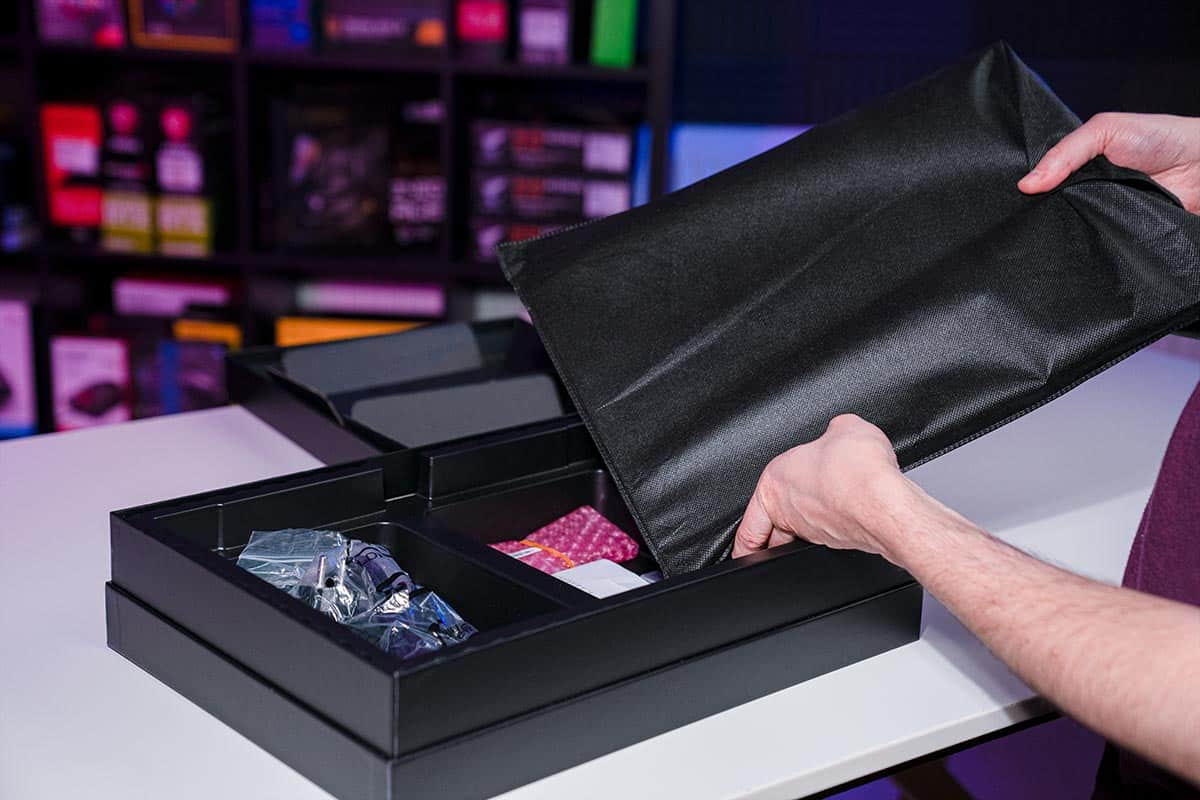 We detail if the laptop is packaged safely and any other notable features, including the dimensions of the laptop, and show it in profile from both sides, from above, back and front.
We measure the weight with and without the power adapter and design features, including lighting and logos, also showing build quality with a video of the flex of the lid, pressing down on the laptop, and a hinge shot.
We detail the ports and sockets on the laptop (what gen USB, does USB-C have Thunderbolt support?) and how this compares to the competition.
BIOS, software, and warranty
We detail how easy the BIOS is to use and what functionality it gives in terms of overclocking, etc. We look at the software that's shipped with the laptop. We discuss the warranty that comes as standard with the laptop.
Gaming benchmarks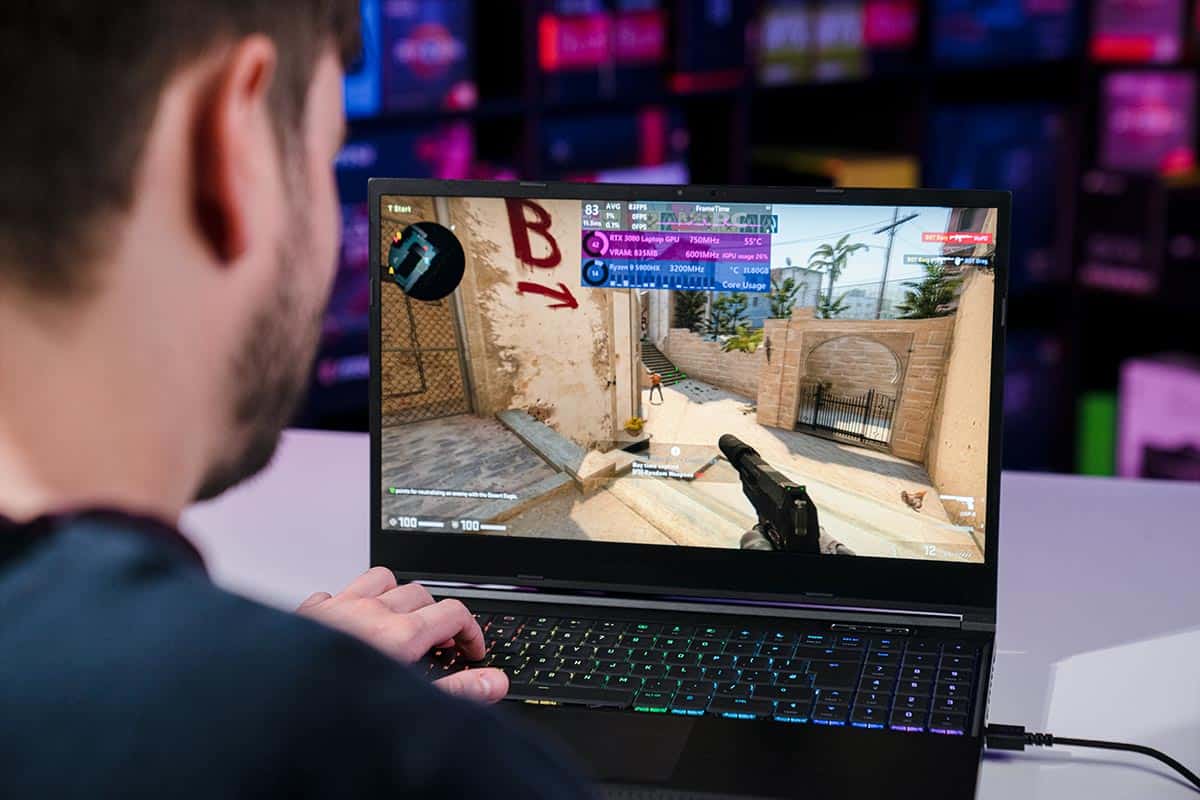 You bought your laptop for gaming, so naturally, you want to know how it performs. We test each laptop with the following standardized set of games (Counter-Strike: Global Offensive, Doom Eternal, Far Cry 6, Assassin's Creed: Valhalla) so we can rate the laptop in context.
We test each at the maximum native resolution of the laptop and at 1080p, and we repeat testing on each resolution three times. These are done at the highest, medium, and lowest settings. We also test ray tracing performance on games if available.
Synthetic tests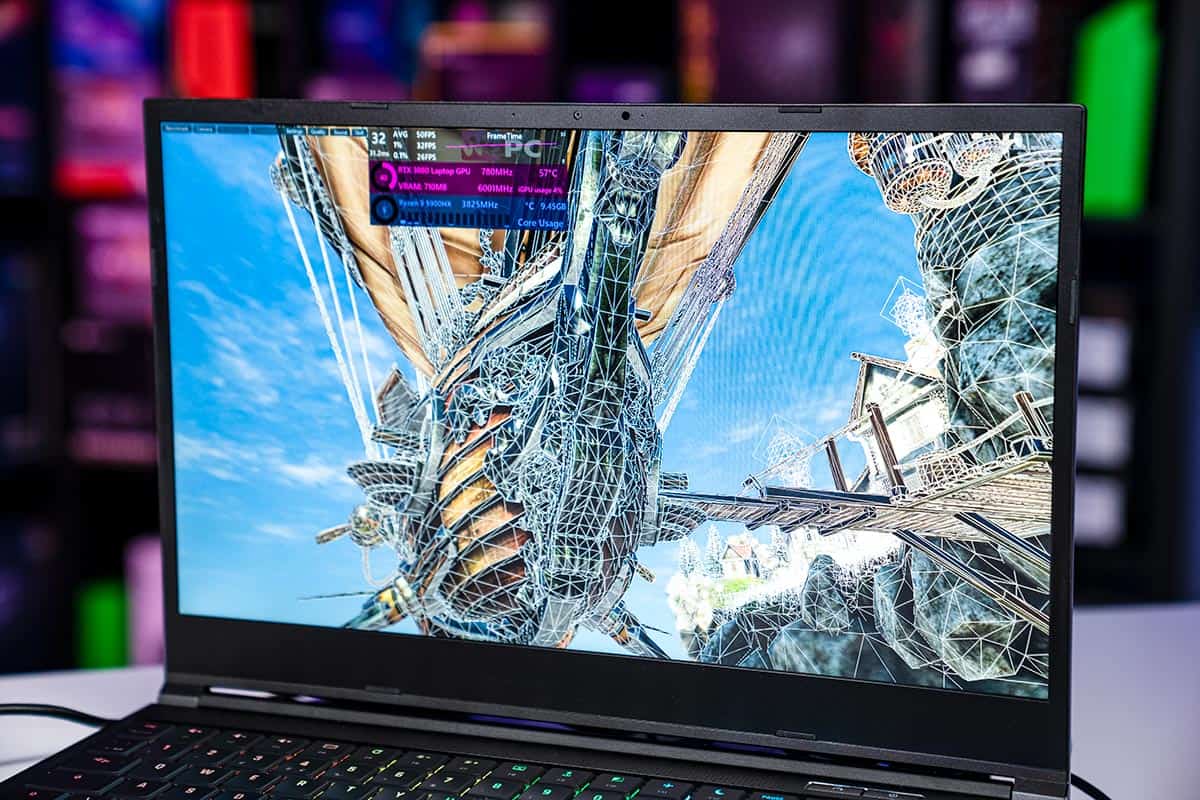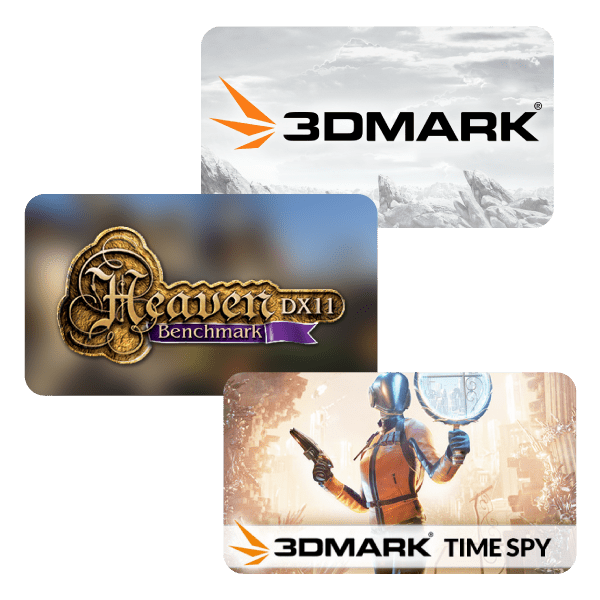 3DMark, Heaven and Time Spy
We test the CPU under synthetic loads as these loads are constant and controlled and will help establish baseline numbers allowing us to look at other laptops comparatively.
---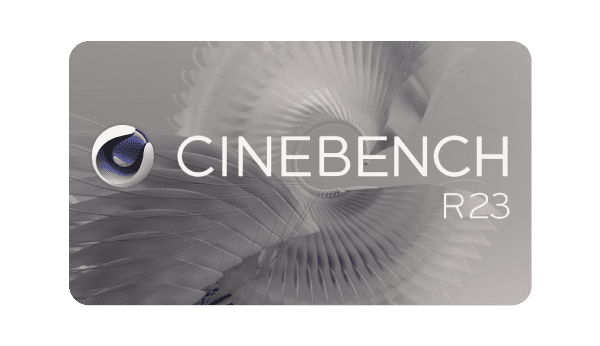 Cinebench
We use Cinebench to test CPU performance based on a heavy image render. We compare results for single and multicore performance.
---
Blender
We use Blender to render the 3D BMW scene and report on how much time it takes using CPU only.
RAM
RAM is a hugely important component of your laptop. Slower RAM has been bottlenecking some gaming laptops of late mainly because of the silicon shortage that's blighting the industry at the moment.
We test whether the RAM is running at the advertised speed. We detail any performance improvements if we replace/upgrade the RAM.
Overclocking (where applicable)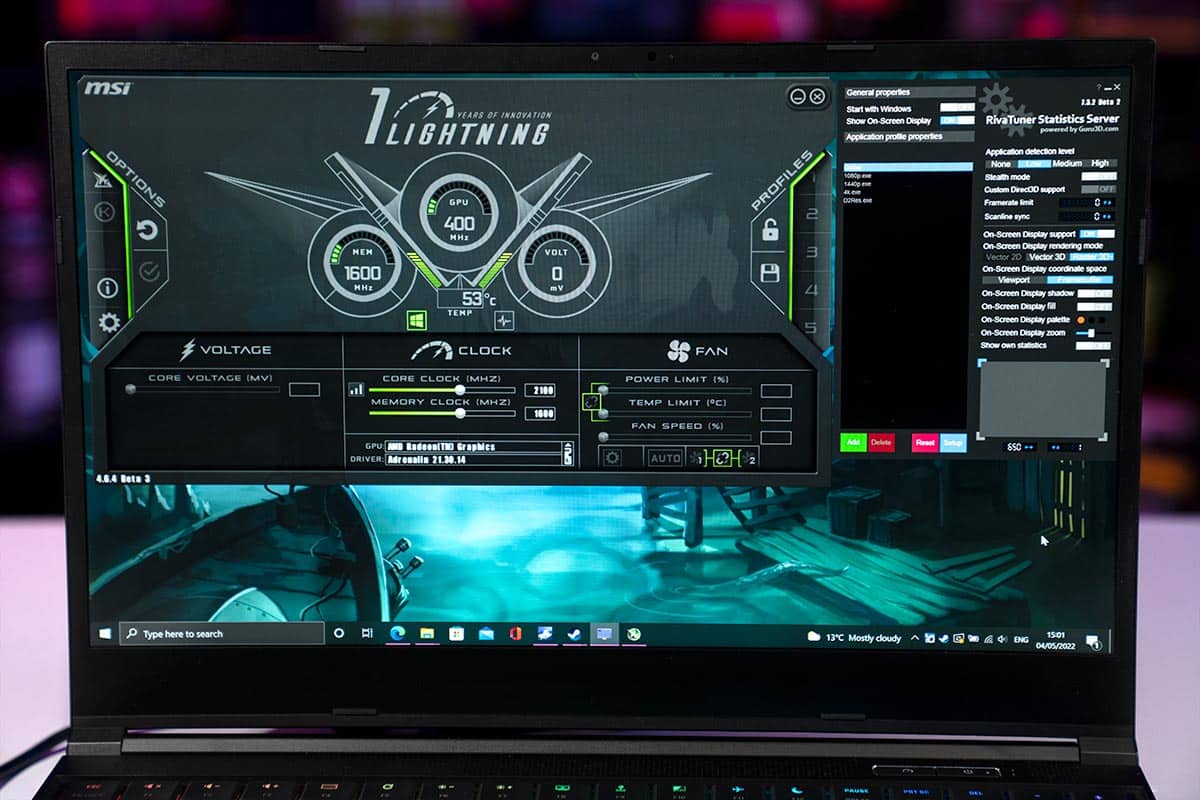 We test how far you can overclock the CPU, GPU, and RAM.
We put the overclocked laptop back through the gaming benchmarks (see above) and highlight any improvements.
Storage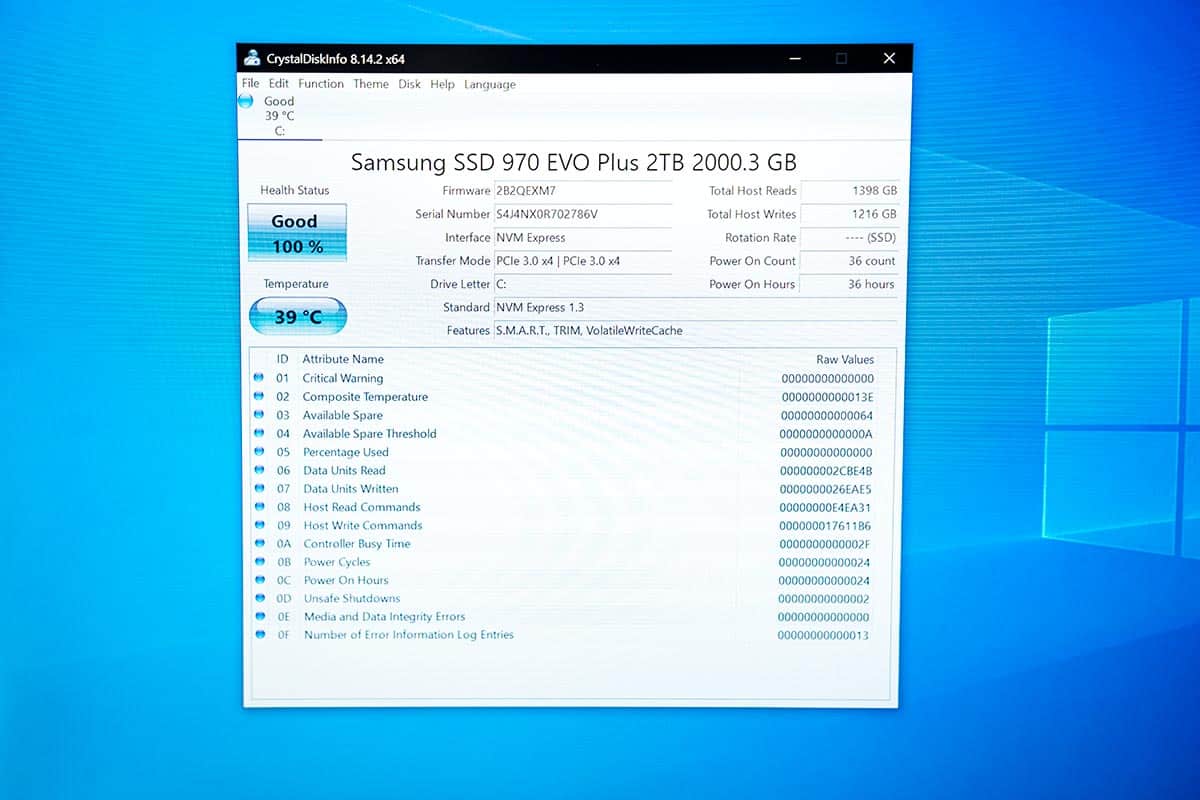 We use CrystalDiskMark to test the read and write speed.
Speakers
We conduct a subjective test in various gaming scenarios and playing various musical tracks to determine the level of bass, mid-tone, and treble replication, as well as the volume and clarity of sound.
Fan noise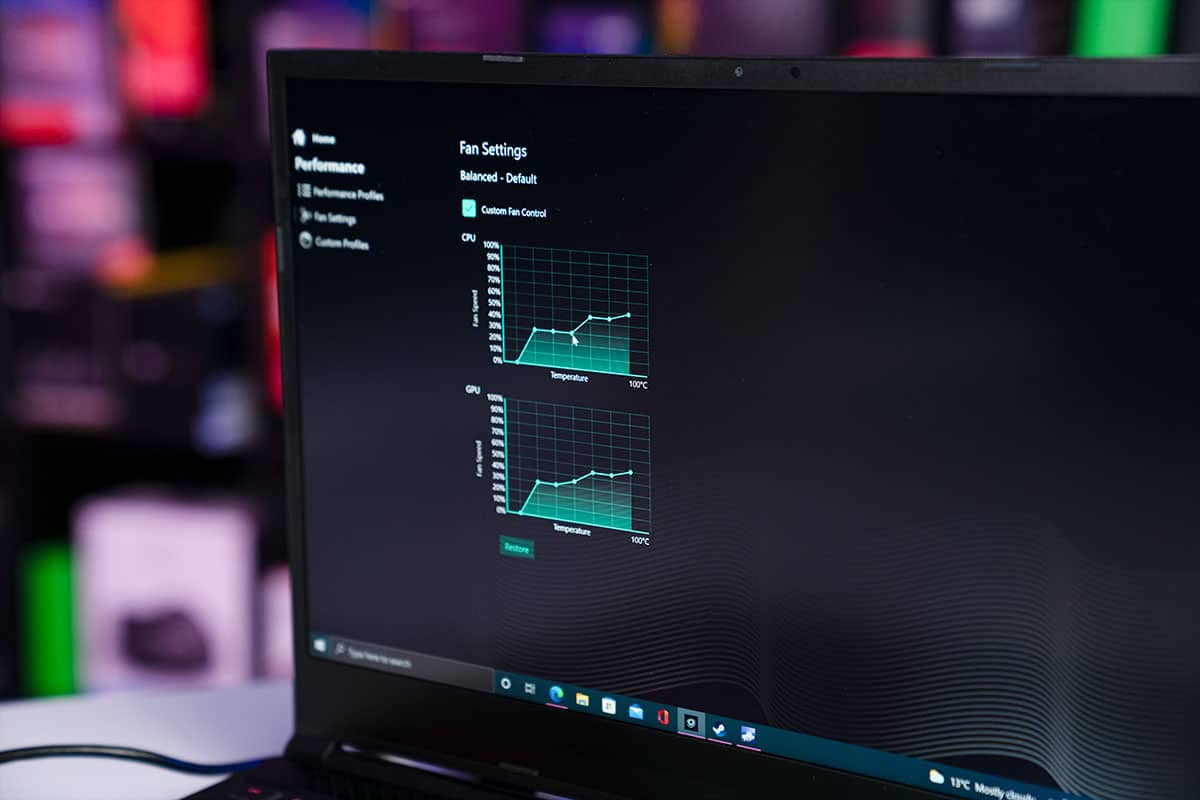 We conduct a subjective test in various gaming scenarios and We use a decibel meter to measure noise levels when idle and under load, as well as subjective testing.
Keyboard & trackpad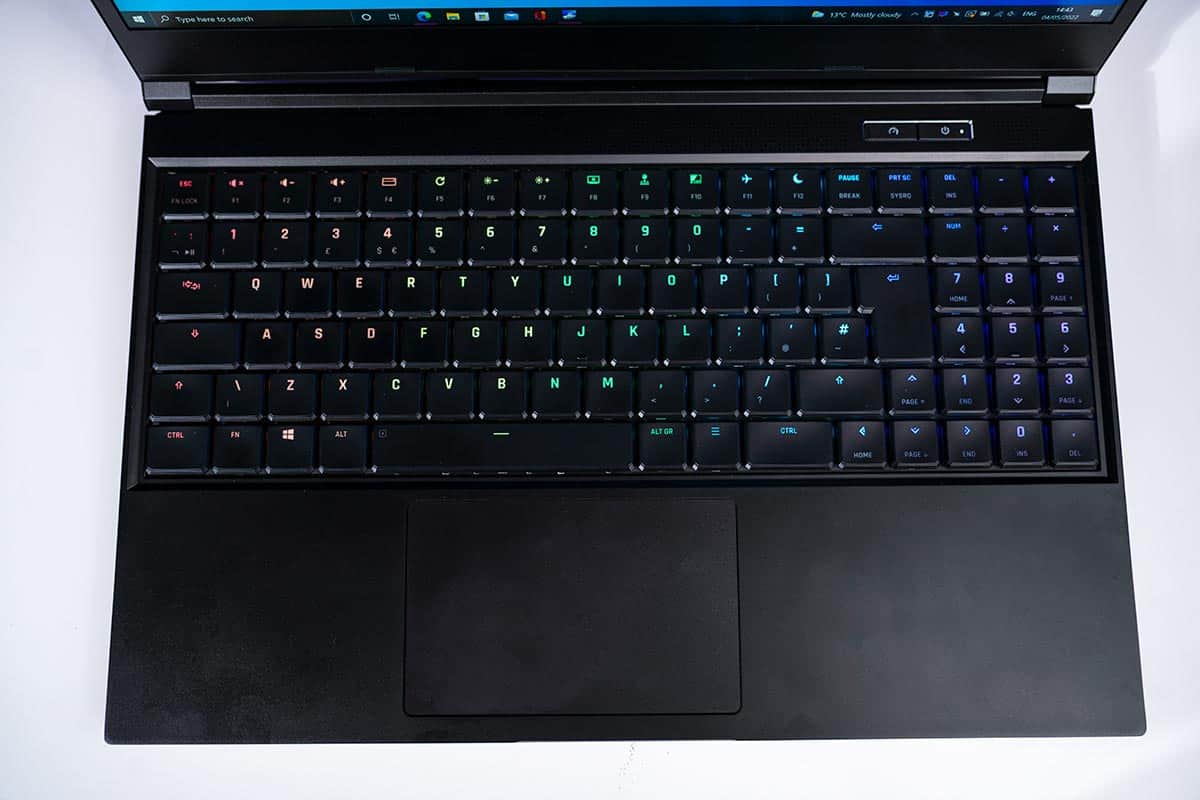 Performance
We detail latency and subjective feel during gaming.
Typing experience
We detail how it feels during normal use, along with keycap texture and clarity of legends.
Typing sound
We provide audio of typing and chatter test.
Actuation
We detail the actuation force and reset point, measured with a probe, and provide a force curve.
Webcam & inbuilt microphone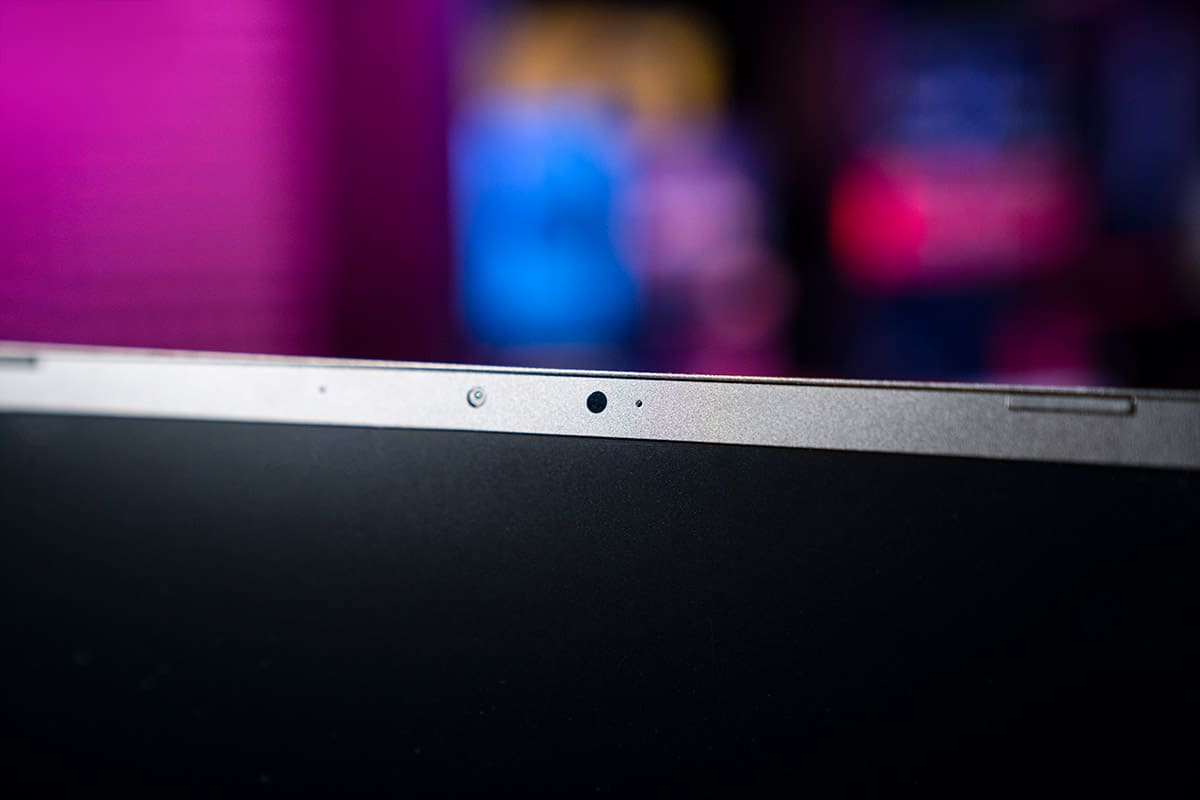 We do a subjective test as well as take a recording and include the video in the review.
Display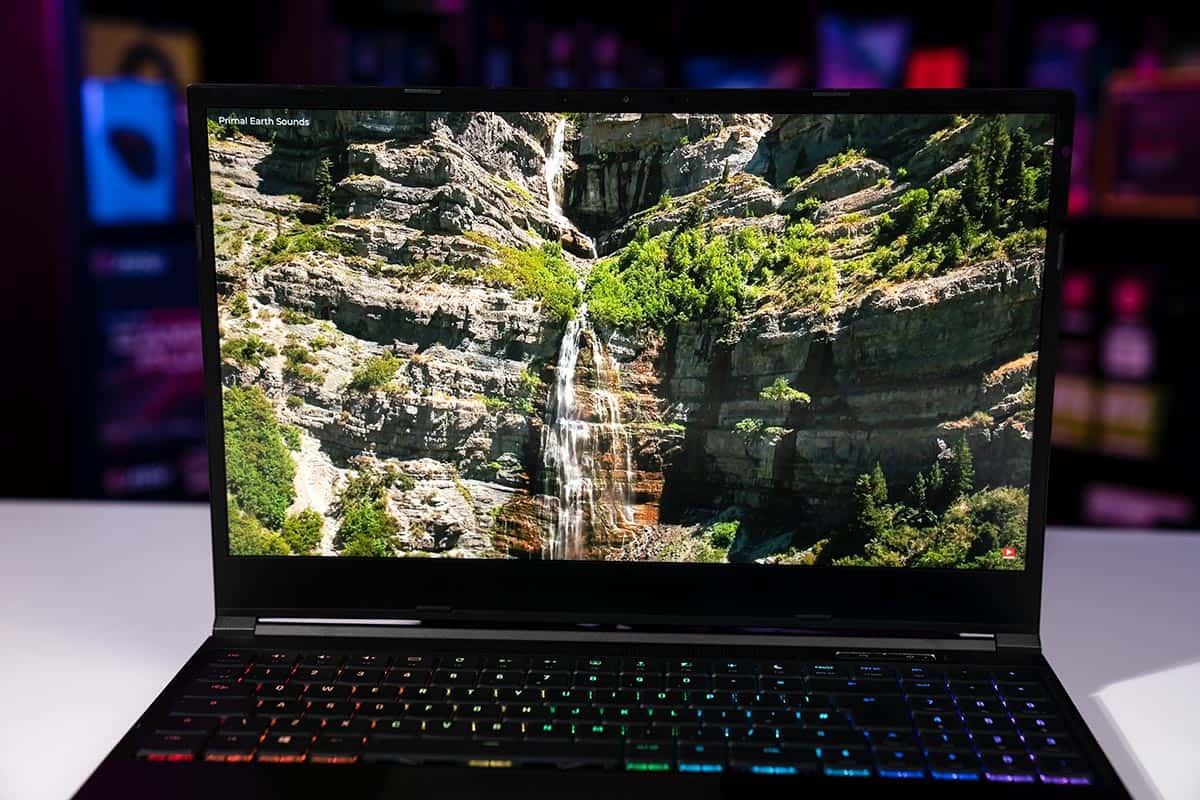 Color accuracy
We use a colorimeter (display cal) to test for color accuracy. We link to overall screen rankings based on these criteria.
Color gamut
We use a colorimeter (Display Cal) to measure the overall SRGB coverage. We link to overall screen rankings based on these criteria.
Panel uniformity
We use a colorimeter (display cal) to determine how uniform the panel is for luminance and color accuracy.
Peak brightness
We use a colorimeter (display cal) to measure the minimum and maximum brightness, as it affects HDR and the general contrast ratio.
Show out of the box color accuracy
We use a colorimeter (display cal) to measure how accurate the panel is off the shelf. We link to overall screen rankings based on these criteria.
Calibrated contrast ratio
We use a colorimeter (display cal) to measure any difference in contrast after calibration.
Motion & response time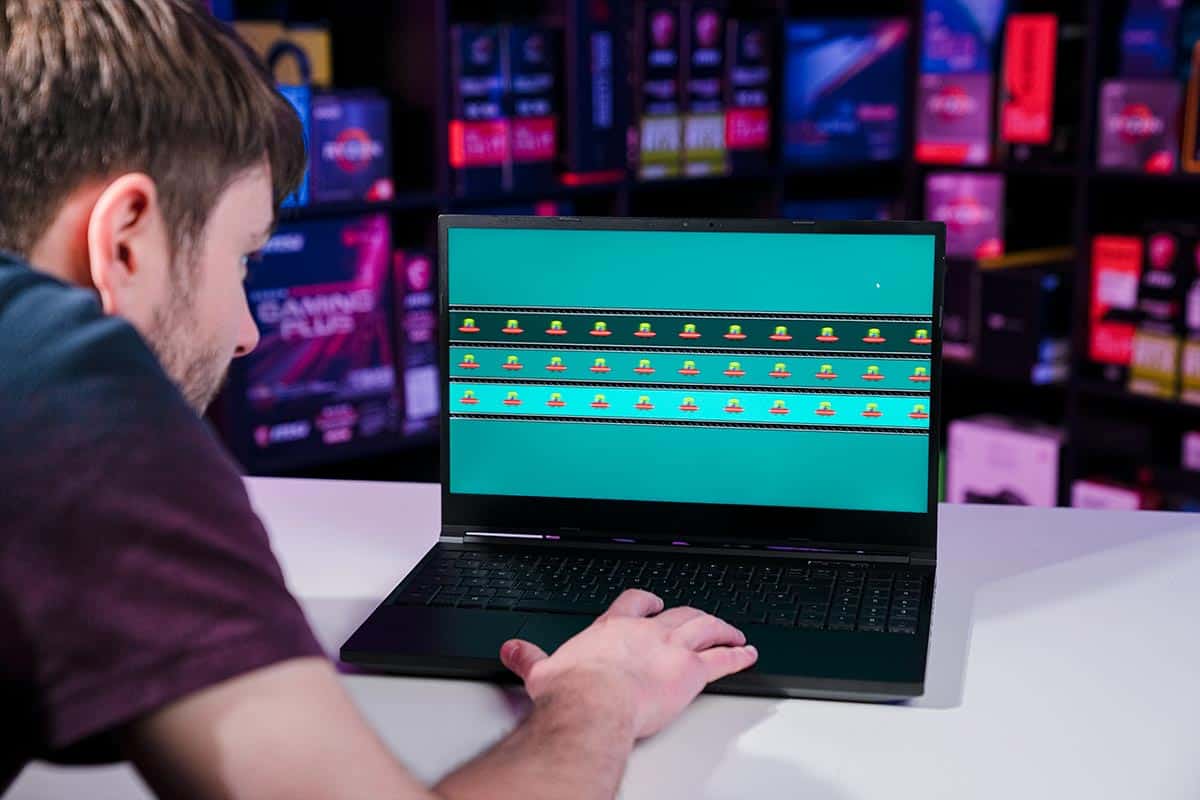 We use BlurBusters (motion blur UFO test) to detail the responsiveness of the panel, checking for screen artifacts such as ghosting, coronas, and overdrive artifacts. We also check for motion blur reduction technology. We alter the panel's refresh rate and use BlurBusters again to detail changes in the responsiveness of the panel, again checking for screen artifacts such as ghosting, coronas, and overdrive artifacts.
Response times
We use the Oscilloscope to test response times out of the box and with overdrive settings.
In-game performance
We play games and detail what screen artifacts appear (screen tear, perceived blur, ghosting, and smearing).
External temperature test
We use a thermal imaging camera to test the laptop surface on separate fan/power configurations and video it. We do this test once for general use and again during stress tests.
Internal temperature test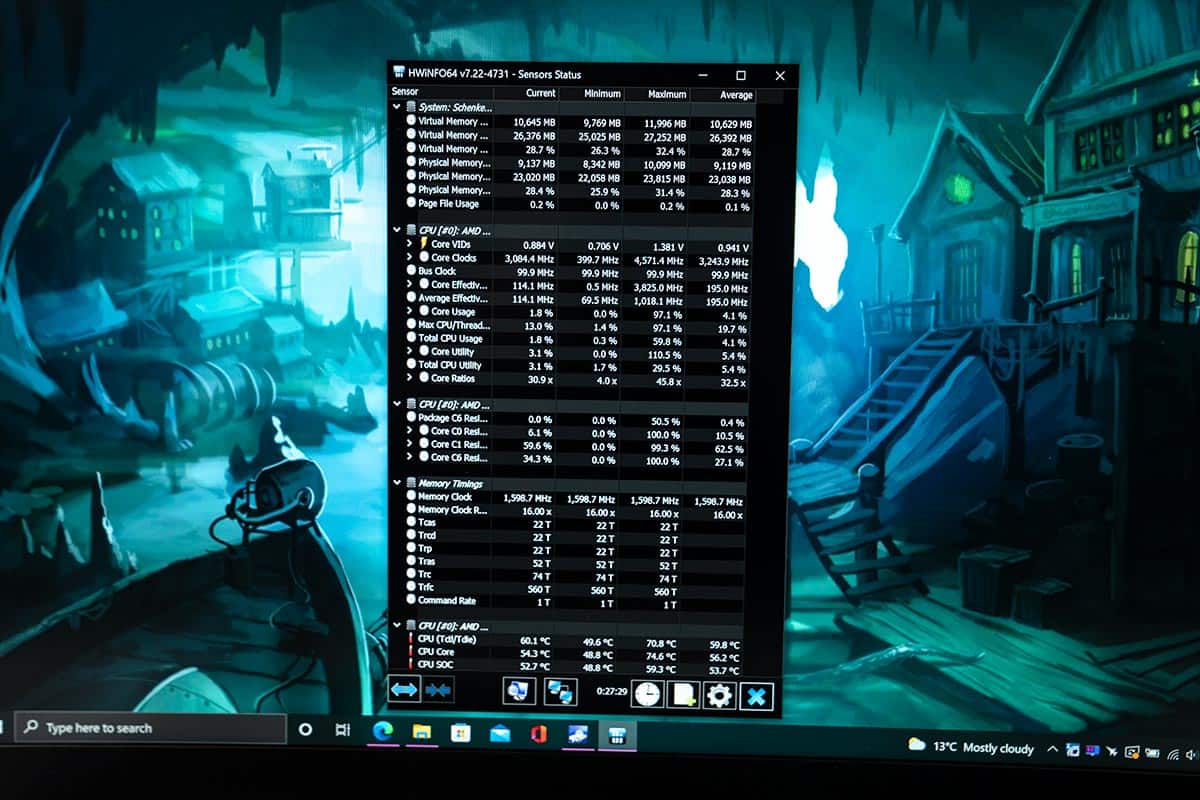 We record the average temperature of GPU and CPU whilst stress testing. We record the average temperature of GPU & CPU again when gaming.
Battery test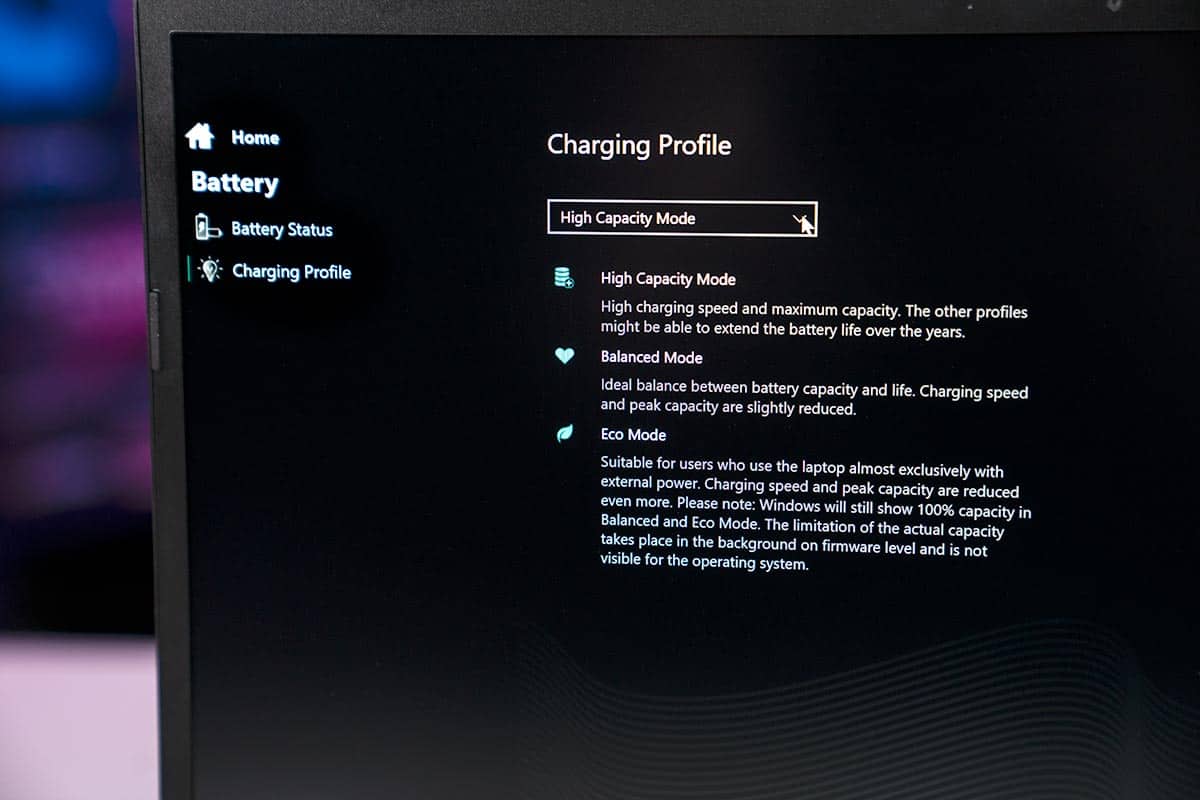 We test the duration of the battery life to see if it lives up to manufacturer claims. We conduct our test at 50% brightness, with all background processes and RGB disabled, with the laptop set to the most efficient battery saver mode in the power settings. We do two hours of YouTube play and the rest is idle with a web browser open.
How we score
Every laptop is scored out of 5 in increments of 0.5. Some aspects of gaming laptops are more important than others, so we've assigned different weightings to each factor accordingly when we're coming up with a score.
Gaming performance (30%)
Gaming performance is chiefly governed by the FPS performance in games, as well as the refresh rate of the display, which represents a cap on the effective FPS you can experience, and the response time.
Workstation performance (7.5%)
Workstation performance is how well the laptop performs in various rendering and modeling workflows that may be used by creatives. This is determined through synthetic benchmark testing.
Picture quality (11.25%)
This encompasses the resolution of the laptop's display, its color gamut and color accuracy, contrast ratio, and brightness.
General features & upgradeability (11.25%)
Under this heading, we include the quality of the keyboard and trackpad, the speakers, the range of ports and sockets, the quality of the webcam and microphone, and finally the options to upgrade your laptop down the line.
Power & cooling (7.5%)
This score is based on both the battery life of the laptop, the amount of fan noise, and the internal and external temperature.
Design (7.5%)
This is determined by the ergonomics, build quality, and aesthetics of the laptop.
Value for money (25%)
A laptop might be the best in its class, but if it costs an extortionate amount of money compared to its peers then this will hamper the score we give it. Conversely, if the amount of FPS a laptop can churn out in-game per $ spent is higher than the competition, we will favor it.
Test team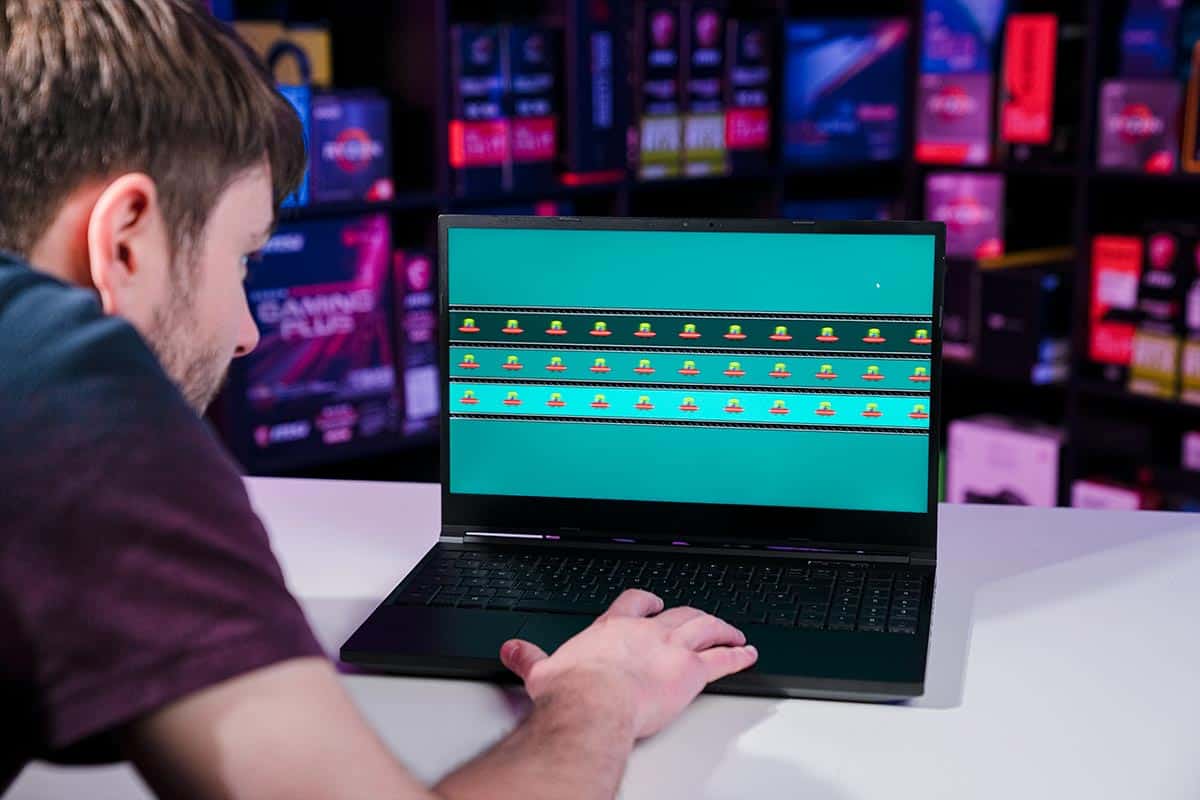 Our gaming laptop specialist is Aaron Ritchie. He loves gaming laptops more than some of his own family and is very interested in the technological strides being made each year, which are making portable gaming more of a reality for the masses. The devil is in the details and Aaron will give you the most information possible to help decide which of these expensive bits of kit is worth your hard-earned cash.
How a gaming laptop can feature in our best of guides
Only the best laptops within a particular category feature in our best of guides, and we regularly update them with the latest releases. These are the best laptops money can buy, with our highest scores, and all you need to do is decide which one best fits your individual use case.
Learn more
If you want to know what makes up the perfect gaming laptop, start with our What to look for in a gaming laptop page, and then move on to our Best gaming laptop guide and check out the 'Things to consider when buying gaming laptops' section.
Recent gaming laptop reviews
Take a look at our most recent in-depth gaming laptop reviews, where we benchmark the laptop's performance in a variety of games in a range of settings and resolutions and test every feature that matters to the consumer.
Best gaming laptop buyer's guides
A gaming laptop is a significant investment and one that you need to get right. We put all our gaming laptops through the same comprehensive set of rigorous tests to ensure that you can make the most informed buying choice. If you're looking for the best gaming laptop that money can buy you should check out our Best gaming laptop article, or take a look at some of our other gaming laptop buyer's guides, based on either brand or price point.
---