Microsoft reveals new TMNT and Spongebob edition Series X consoles
It's hip to be square
Updated: Oct 12, 2021 11:54 am
Nick favorites Spongebob and TMNT's Leonardo have each been plastered across their own Xbox Series X in celebration of Nickelodeon All-Star Brawl. Don't get too excited, though, the pair of adorable/garish* special-edition consoles won't be available to purchase. *delete as applicable.
Xbox Series X Spongebob edition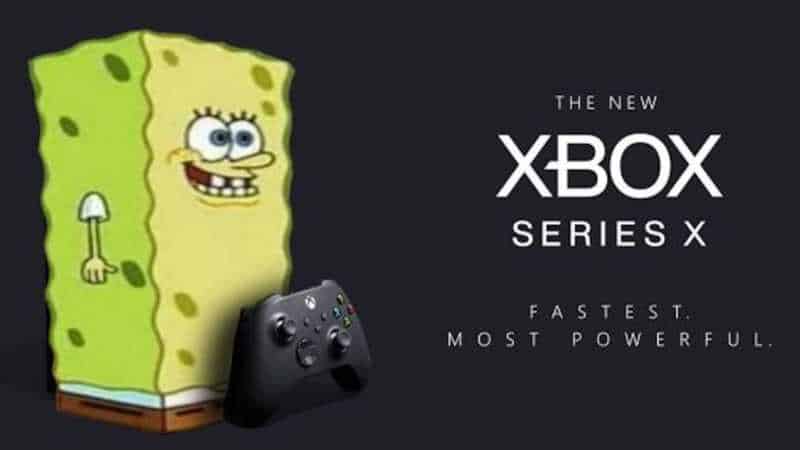 Xbox has got quite the reputation for being able to laugh at themselves, and even frequently spin jokes and memes to work in their favor. In true Xbox-style, they have taken yet another Series X parody meme and turned it into a real product. But, like the Xbox fridge before it, the new Spongebob Series X isn't going to be available to buy.
The hilariously cute Spongebob Xbox is super appropriate given the Bikini Bottom resident's already square shape. However, the original meme references an episode in which Spongebob sports an even closer resemblance to the Xbox Series X. The rectangular console also comes with a matching controller, featuring Spongebob's over-friendly smiling face staring back at you. Not sure if the A button and right analog stick were intentionally placed as creepy-looking pupils, though…
Xbox Series X Teenage Mutant Ninja Turtles edition
In a somewhat cooler sister design, Microsoft have created a TMNT edition of the Series X to go alongside Spongebob. Featuring popular Ninja Turtle Leonardo and iconic TMNT images and phrases – yes, there's a pizza – the green and blue console is slightly more pleasing to the eye than Spongebob's signature yellow. This edition also comes complete with its own controller, with Leonardo's angry face sneering up at you. This time, thankfully, no interestingly positioned buttons.
How to get your hands on a Nickelodeon Series X
The two Nickelodeon consoles are not going to be available for purchase, instead, you'll need to have luck on your side. An official Xbox competition is taking place via Twitter, and you'll need to retweet the original post with the hashtag #XboxAllStarBrawlSweepstakes to be in with a chance of winning. Full terms and conditions are available at Xbox.com.
Nickelodeon All-Star Brawl
All-Star Brawl is similar to Nintendo's Super Smash Bros. It features all your favorite Nick characters, from old-school legends like Ren and Stimpy and CatDog, to newer familiar faces like Lincoln and Lucy Loud. Pit your chosen Nick heroes against your enemies in classic fighting-game combat, all over nostalgic Nickelodeon backdrops. A colorful and super-fun trip through the Nickelodeon back-catalogue. Check out our system requirements guide if you're looking to play on PC.
---