Nvidia announces RTX 4000 series graphics cards
Will the event live up to the hype of releasing the new age of grpahics cards
Updated: Sep 21, 2022 9:26 am
It's been a long time coming, but now the Nvidia GTC keynote has happened we bring you the newest announcements from it. With an expected release of the RTX 4000 series, there is a lot to expect from the live stream.
Leading up to it, it had been hyped up with the Project Beyond takeover. And with multiple references to Ada Lovelace, it's more than confirmed the new gen of cards will be released. But also AMD just a few hours before this event announced it's AMD RDNA 3 cards will be coming on the 3rd of November, leading to some tight competition.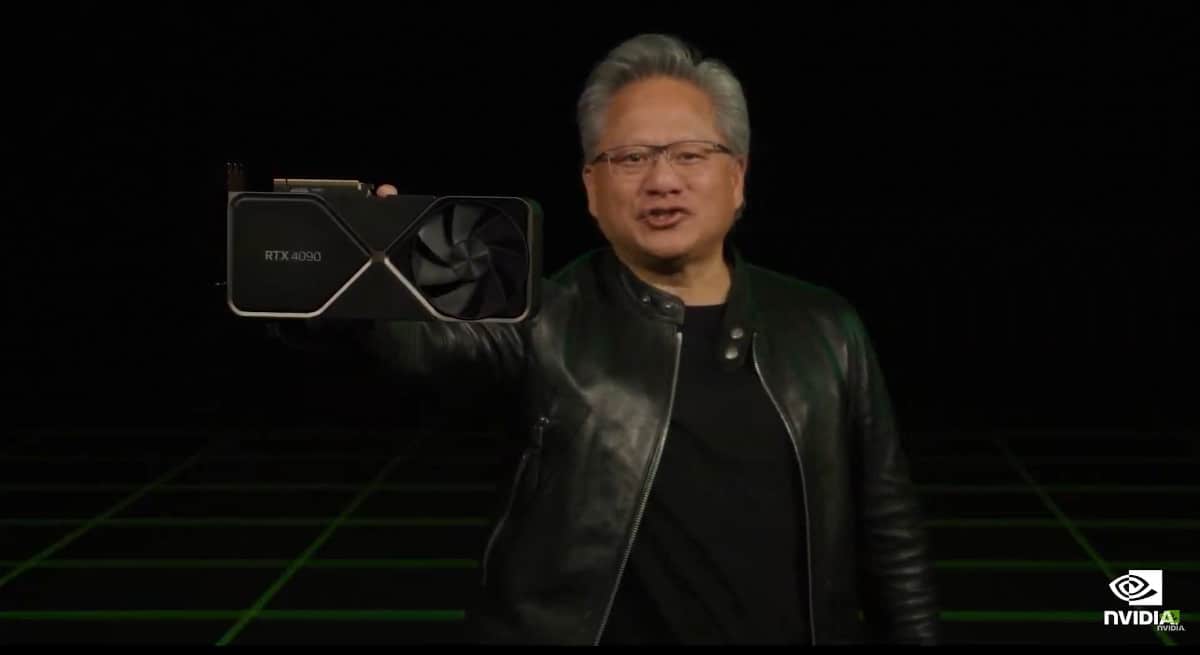 GeForce Beyond rundown
Nvidia RTX, AI, and Omniverse are getting updates in this update, with new chips to power these. It starts off with a show of RacerX, a simulation engine with nothing baked in and running on one GPU.
A lot of racing with RC cars so far and poor Lego figures getting demolished. The hint of one GPU could suggest this ray tracing and simulation running off a new card. Although it needs to improve its retention as it is a rather prolonged demo.
And there we have it, Nvidia announces the Ada Lovelace architecture. Using the TSMC 4N process it has 76 billion transistors and with Micron GDDR6X memory still.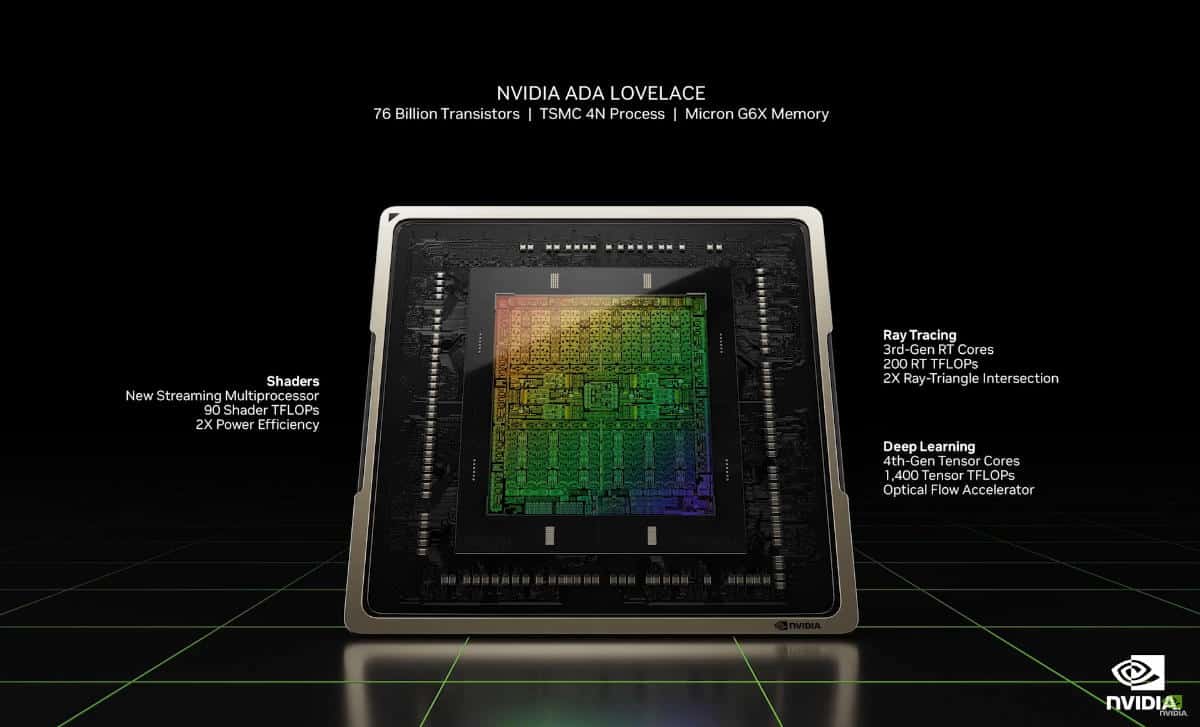 It has also added a new streaming multiprocessor, with shader execution reordering to improve RT calculation. With a 2-3x faster performance on the cards. The 4090 aims to be 2x faster than the 3090 Ti and the 4080 2x faster than 3080 Ti.
Nvidia also adds DLSS 3 with the new GPUs. Instead of just pixels, it generates new frames, meshing the sequential frames to improve their look of them. This also aims to circumnavigate any CPU bottlenecks by taking the load off. With the showcase shows an improvement in Cyberpunkj from 20ish FPS to 90.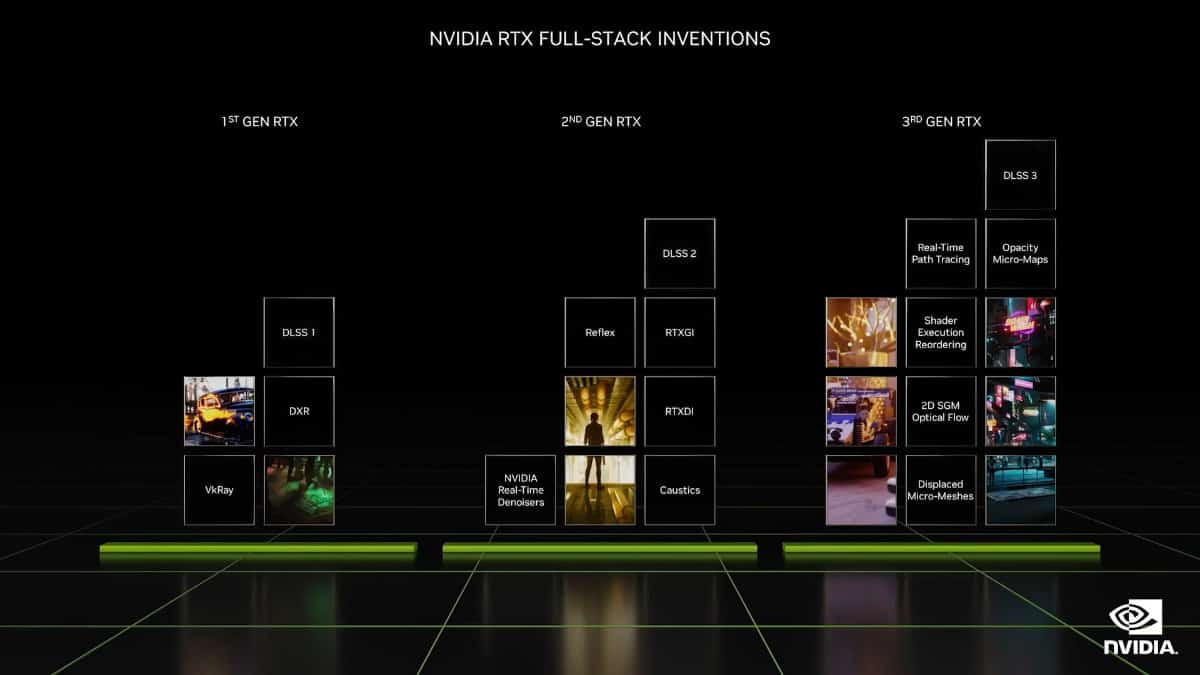 It has also shown off the features in Microsoft Flight Sim heavily set back by CPUs with all the features. but it also has been added to Portal with RTX and DLSS3 added to the iconic game. Coming in November as a free mod to the game owners.
With that, we see the pricing and specs of the cards.
RTX 4090 and 4080 specifications and price
The RTX 4090 is set to have 24GB of GDDR6X memory with a 384-bit bus. Whilst having 16,384 CUDA cores with a boost clock of 2.52 GHz and a base clock of 2.23 GHz. It will have a 450 W power rating with a required power of 850 W. And you will need a PCI gen 5 adapter or new PSU. It will come at a cost of $1,599 on October 12th.
Whilst the RTX 4080 is coming in two models, 16GB and 12GB. The 16 comes with 9,728 CUDA cores with a base clock of 2.21 GHz and a boost of 2.51 GHz. Whereas the 12GB model comes with 7,680 cores, a boost clock of 2.61 GHz, and a base clock of 2.31 GHz.
They also differ in the memory bus as the higher capacity uses 256-bit compared to 192-bit. As well as running hotter at 320W instead of 285W and needing a 50W higher PSU with 750W compared to 700W.
The higher model will come at a cost of $1,199 and the 12GB will cost $899.
When are Ada GPUs coming out?
The RTX 4090 is set to release on the 12th October 2022.
Why is it called Ada architecture?
The architecture is named after the mathematician Ada Lovelace who is noted for work on the first mechanical general-purpose computer alongside Charle Babbage.
The RTX 4090 is set to cost $1,599. While the RTX 4080 16Gb at $1,199 and 12GB version at $899.
---