Is the Sony A95K worth it?
Is Sony's flagship A95K worth your cash?
Updated: Jan 24, 2023 11:13 am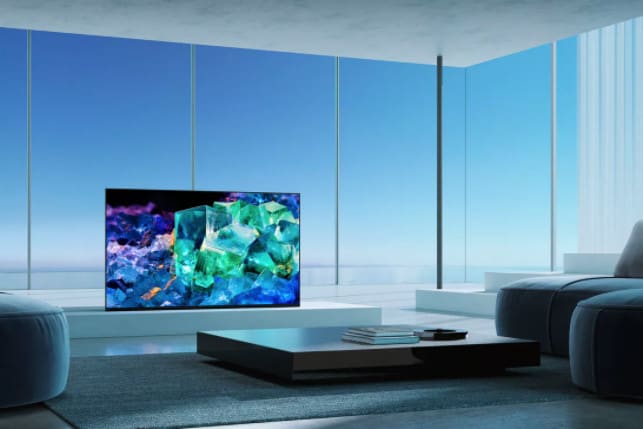 01
Sony Bravia Master XR A95K
Sony A95K is a high-end 4K TV that offers a lot of features and capabilities that make it a great option for those looking for a premium viewing experience. It's a flagship TV by Sony in 2022 and wowed everyone with its QD-OLED panel and a huge assortment of features. The A95K's QD-OLED technology is a masterful blend of art and science, elevating the viewing experience to new heights. At its core, QD-OLED combines the best of both OLED and Quantum Dot display technology, creating an image that is both stunningly vivid and deeply nuanced.
READ NOW: Is the Samsung S95B worth it?
Sony A95K strengths
One of the key strengths of the Sony A95K is its display quality. The TV uses Sony's proprietary XR Triluminos MAX display technology, which delivers a wider range of colors and more accurate color reproduction, resulting in a more lifelike and immersive image. With a very high (for TVs) refresh rate of 120Hz and minimal input lag, Sony A95K is a sublime match for gamers. Additionally, the A95K supports HDR (High Dynamic Range) which allows the TV to display a wider range of colors and brightness for incredibly realistic imagery.

As an epitome of cinematic realism, Sony A95K is equipped with the revolutionary Bravia Core Calibrated Mode. This mode employs a symphony of sophisticated algorithms and an extensive repository of data to craft an image that embodies the filmmaker's artistic vision. The result is a hyper-realistic picture quality, with an unparalleled level of contrast, color accuracy, and detail, transforming your living room into a state-of-the-art home theater.
Sony A95K design
In terms of TV design, Sony A95K is a fashion star. It has a slim profile and thin bezels, perfect for those who want a TV that blends seamlessly into their home decor. Additionally, the A95K has a built-in stand or can be mounted on the wall, providing more flexibility in terms of placement.
Sony A95K is absolutely worth it for those looking for a premium viewing experience. With all its mesmerizing features and abilities, Sony A95K is an amazing choice for basically everyone on this planet considering a new television.
Is the Sony A95K good for gaming?
Next-gen console gamers will be happy to hear that the Sony A95K features all the gaming credentials you could want for a superb visual experience.
Alongside a fast 120Hz refresh rate and 4K screen resolution, users will also enjoy high-end HDR performance and image handling.
It offers a number of HDMI 2.1 ports for both PlayStation 5 and Xbox Series X connections.
That said, being a TV, it isn't ideal for PC gamers. That said, you can still connect your PC to this thing, it just won't feature the wide array of features found in more generic gaming monitors.
---