Are gaming chairs comfortable? Comfiest picks chairs in 2023
Comfort is key
Updated: Jan 10, 2023 11:47 am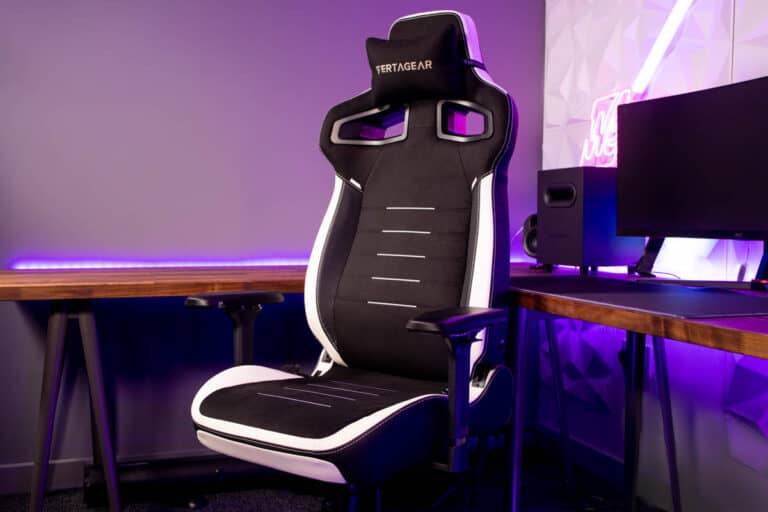 Are gaming chairs comfortable? Well, it's actually shockingly common to find a pretty uncomfortable gaming chair these days.
Despite the advancement of this product category and the quality options from companies like noblechairs, Secretlab, and Vertagear, there are many more cheap knock-offs that continue to scam their way into the bedrooms of gamers worldwide.
So today, we're going to take a look at what makes a gaming chair comfortable, and which options are the best for 2023.
Are gaming chairs comfortable? Features to look out for
First up for comfort is adjustability, specifically tilt and recline. Most chairs these days have a lever that reclines that backrest, but the best gaming chairs have a tilt function that rocks the whole chair back.
Anyone who's had a chair like this will be well aware of how nice it is to rock back, especially if there's a lock feature, as that means you don't have to use your weight to keep the chair tilted.
We also like to see a neck pillow. This allows you to find a comfy resting place for your head, regardless of how you are sitting.
Aside from these, you need the padding to be nice and squishy, but not too squishy as this often turns to nothing far too quickly, so slightly firm padding is more ideal.
Are gaming chairs comfortable? The comfiest options in 2023
We can't just wax lyrical about soft padding and neck pillows without giving you some recommendations, can we?
First up is the Secretlab Omega. You might be surprised that we haven't gone with the Titan, but there is a good reason for that.
The Omega is just a bit squishier, yes it's not quite as good for your back, but, by most people's estimations, it's comfier.

Vertagear PL4800 gaming chair
1355mm-1430mm/53.3″-56.2″
We only recently finished testing this chair, but if we're talking about pure comfort, it's a great choice as it's a great seat base that's wide, squishy, an provides comfort for days.
---