Does the Samsung Neo G95NC have burn-in?
The possibility burn-in may be of concern, but is it a major worry?
Updated: Jan 24, 2023 9:53 am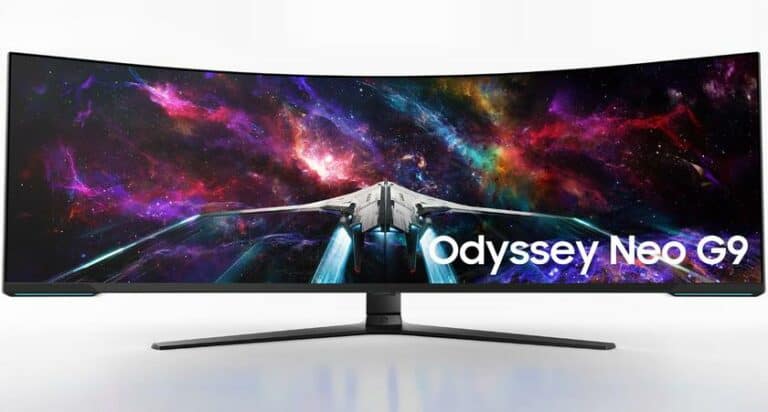 The question of burn-in on the Samsung Neo G95NC is a pertinent one, as it is a concern that plagues many modern display technologies. The occurrence of burn-in, which transpires when a static image is displayed on a screen for an excessive duration, leading to a residual image that persists even after the image has changed, is a potential risk that notably OLED and plasma screens suffer from, whether it be TV or gaming monitor.
READ NOW: Is the Samsung Neo G95NC worth it?
This happens due to the nature of these displays, which rely on individual pixels to produce light. These pixels, when left turned on for prolonged periods, may experience a decline in their ability to emit light, resulting in an indelible silhouette on the screen.
Samsung Neo G95NC burn-in risk
However, it's worth noting that burn-in is not something that only happens with OLED and plasma displays, it could also occur with Quantum Mini-LED displays such as the Samsung Neo G95NC. It is caused by the uneven distribution of light and color across the display, which can result in the overuse of certain areas of the screen. This can, in turn, be caused by displaying the same content for an extended period of time, or by displaying content with static elements such as a network logo or channel guide.
READ NOW: Is the Samsung Neo G95NC 8K?
There are various measures that manufacturers have implemented to prevent burn-in, such as dynamic contrast and pixel shift technology. Additionally, some companies also offer a burn-in warranty for their displays, ensuring that customers can have peace of mind, including Samsung.
To wrap things up, burn-in is a potential problem for any monitor, and the Samsung Neo G95NC is no exception. However, with the right usage habits and proper prevention techniques, the risk of burn-in can be minimized. It's important to be aware of the potential for burn-in and take steps to prevent it, but it shouldn't be a deal breaker for those considering purchasing the upcoming Samsung Neo G95NC.
---