AMD Radeon RX 6800 hashrate for cryptocurrency mining
An efficient way to mine
Updated: Mar 4, 2022 11:52 am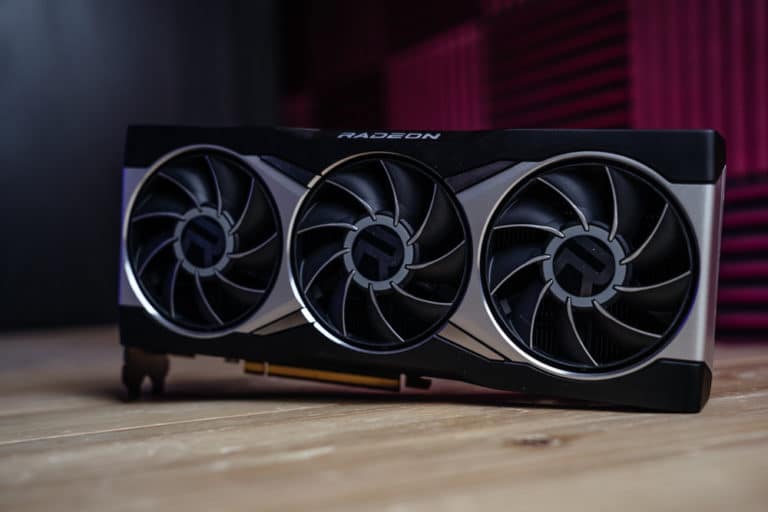 We've got the AMD RX 6800 hashrate, so you can figure out what the best GPU is for your crypto mining setup. It can be a dizzying experience, to try to figure out exactly what mining capabilities you're able to muster with this particular graphics card. Touted as one of AMD's most powerful graphics cards on the market today, just how does it stack up to the competition? GPUs are coming down in price, but regardless it might still be a significant investment, especially if you're looking to build a larger rig, full of additional considerations such as power efficiency and consumption that you need to take into mind before you even begin to consider mining on a high-end card like the RX 6800. It might even be a better option to look for a dedicated mining GPU, and those are slowly becoming more commercially available and viable than using a consumer-focused graphics card to do the same kind of work.
What is the hashrate of the AMD Radeon RX 6800?
The hashrate of the AMD RX 6800 is 61.01 MH/s, based on a tuned system mining ETH. This cocktail of power makes for a potent hashrate for one of the most in-demand cards available today. With Nvidia rolling out LHR versions of its card, AMD has not done so, meaning that this is indeed the full-fat version of the hashrate that you can get while using this fairly expensive (and powerful) graphics card that is going to be able to run or perform 99% of tasks that you throw at it, and its mining performance means that its no slouch, either.
Market volatility is always going to change up the viability of profit that you're going to be able to get from this card. Be sure that you know and understand the total power consumption of the card, its price in addition to its hashrate to calculate for yourself whether or not this card is worth it, or works for you in general. If you're just looking to make a quick buck, it is still worth doing, even if it's already in your system.
AMD Radeon RX 6800 hashrate
| | | |
| --- | --- | --- |
| GPU | Hashrate | Power Consumption |
| RX 6800 | 61.01 MH/s | 108w |
| RX 6800 XT | 63.20 MH/s | 104w |
| RX 6700 XT | 46.95 MH/s | 98w |
| RTX 3080 | 101.58 MH/s | 224w |
| RTX 3080 LHR | 71.70 MH/s | 227W |
Source: Hashrate.no
The AMD RX 6800 puts up a formidable fight and offers an excellent hashrate considering its power consumption against cards in the same class, offering a fantastic performance per watt potential, but if you are able to find an RTX 3080 (non LHR) model, it might be a more cost-effective solution when taking into account the cost of the card itself, even if it's more difficult to find. However, this does relegate the RX 6800 to the lower echelons, but it ultimately is still a much more powerful option that you should look towards, especially if you're looking to build a mining operation at scale.
AMD Radeon RX 6800 hashrate: what to expect
The thing about the RX 6800 is that it's got equal parts performance and power efficiency, leading the way for great price and performance, which means that this GPU could be used in a great, scalable way that allows for you to grow and muster your own farm. It's not the best single GPU for mining, nor is it a dedicated mining card, but it still manages to pack a punch if you're looking for a decent card that doubles as a hefty miner. With support for Ray Tracing in addition to fantastic gaming performance. But, there might be better options on the market that better suits your needs.
---