Facebook changing name to 'Meta' will change the internet forever, here's why
Mark Zukerberg just became the CEO of 'Meta', but why the Facebook name change?
Updated: Nov 10, 2022 12:51 pm
Mark Zuckerberg has officially landed and stuck a big old M-shaped flag into The Metaverse. Like the moon landing, this is one giant leap for mankind, as far as the internet is concerned anyway.
The Metaverse, as far as Meta is concerned, is a set of interconnected digital spaces that lets you do things you can't do in real life. Meta's own brand of the Metaverse experience is experiencing it with other people, which also reflects the social aspect of Meta's previous branding, Facebook. The key to developing a Metaverse is to make it decentralized and open for developers and other companies to add to it, and Mark Zuckerberg agrees. No, seriously he does.
It looks like a move to combine all of Facebook's assets under one brand, but we're not sure if apps like WhatsApp, Snap Chat, and more will be rebranded or will continue to exist as they are to avoid legal disputes. Let's face it, they have enough of that going on right now. It has been confirmed however that a metaverse account will come into effect for all of Meta's existing apps to unify the user experience, and something metaverses are known for. Mark Zuckerberg states he has been thinking about rebranding Facebook since the Instagram and Whatsapp acquisitions in 2012 and 2014 respectively.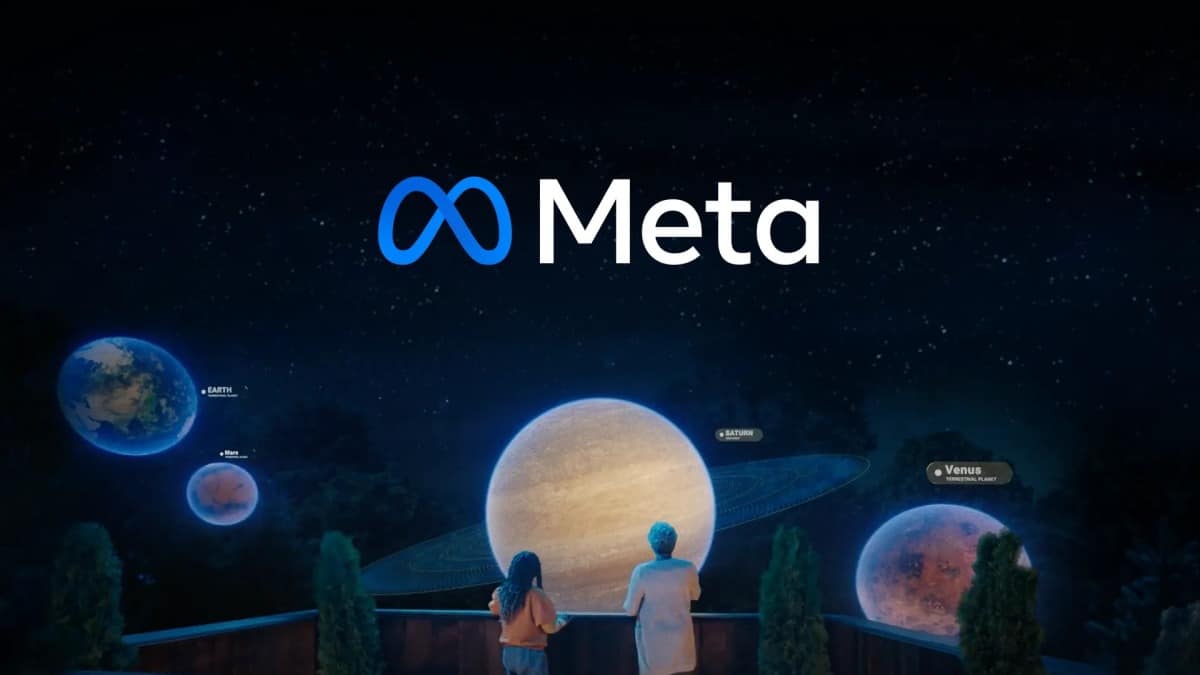 Mark Zuckerberg told The Verge that he won't be stepping down and has no plans of giving up control of Meta, which is an obvious shock to us all. But what he did say is that he wants to bring sci-fi into reality, referencing metaverse-themed titles such as Snow Crash and Ready Player One.
"I think we're basically moving from being Facebook first as a company to being metaverse first", states the new Meta CEO via a phone call. "I think that there was just a lot of confusion and awkwardness about having the company brand be also the brand of one of the social media apps," he said. "I think it's helpful for people to have a relationship with a company that is different from the relationship with any specific one of the products, that can kind of supersede all of that."
Alex Health of The Verge brought up the Frances Haugen whistleblower leaks, moving to the point that the public may see a Facebook rebrand as a sign of Mark Zuckerberg trying to distance himself and his company from bad press. He had this to say on the matter:
"(The current negative news) had nothing to bear on this. Even though I think some people might want to make that connection, I think that's sort of a ridiculous thing. If anything, I think that this is not the environment that you would want to introduce a new brand in."
Let's check out how Meta is going to deliver their take on The Metaverse:
Horizon Home, Worlds,Workrooms and Venues
This is Metas in progress vision of a users hub world will look like in The Metaverse. The Horizon aspect of the name change represents the new social aspects of the hub, watching videos, jumping into games, and just chilling out.
Horizon Worlds is the gaming and world-building aspect of Mark Zuckerberg's vision for The Metaverse. Currently, there's a $10 million creator fund to attract new developers and world builders into Horizon Worlds, nothing like that dollar sign to peak people's interests right? That's why there are also going to be creator competitions coming later this year with $10k prizes for first, second, and third place.
Horizon Workrooms represents remote collaboration in Metaverse professional environments. The Covid pandemic taught humanity that they didn't really need office spaces for the majority of office-based tasks thanks to video calling and online working. The issue is, a lot of employers and big businesses still don't want to make the leap into digital workspaces completely. Horizon Workrooms plan to change that whilst aiming to remove the isolating feeling some have when not around work colleagues. The open beta for Horizon Workrooms is available right now on Oculus Quest 2.
Horizon Venues is a digital ticket to your next concert, sport, comedy show, and more. This interactive gig/event Metaverse space makes performances more interactive than ever. It's the same idea other Metaverse candidates have had such as Fortnite and Roblox, and we think this feature is going to explode.
Gaming and Messaging in The Metaverse
Cult classic Grand Theft Auto: San Andreas and a slew of gaming announcements were made during the Facebook Connect event, click here to check them out. Our bets on all VR gaming linking into Horizon Worlds at some point, which would be classic Metaverse etiquette, but we'll have to wait on an official announcement on that one.
Also, you can currently send messages in VR via Facebook Messenger. The thing is, the Metaverse doesn't want you to type, it wants you to seamlessly experience convenience whilst exploring. That's why voice calling is coming to Messenger in VR, which will work seamlessly with your current Oculus experience. Here's a video illustrating just that, with a less threatening Habbo Hotel vibe:
Quest For Business
Another venture into home working is Quest For Business, a business Quest account that can be used on consumer Quest 2 hardware but gives users access to a series of suites that will be announced at a later date. Quest for Business will also enable access to dedicated platform functions that businesses need for work, like account management, IDP and SSO integration, third-party mobile device management, and more. Another cool feature is support for 2D apps that will sync with your desktop and mobile apps for seamless integration. We get the feeling that smartphones will be old news in a few years' time?
Photo-Realistic Avatars are coming, at some point.
Michael Abrash's team of researchers have been exploring the possibilities of realistic look avatars, and the results are incredible. Whilst it's not a practical and adaptable technology just yet, Abrash and company are well on their way to taking The Metaverse to the next level. Check out this video if you don't believe us:
The Presence Platform And Interaction SDK
The developer side of preparing mankind for the metaverse and AR practical applications isn't the future, it's now. As you will see in both videos below, the Presence Platform is allowing developers to fine-tune machine perception and AI capabilities. It's a lot more in-depth than that, but for now, let's see how this translates into practical applications:
Also, we really miss Guitar Hero. If you're a passthrough genius, we're looking for this but for a Guitar please:
What is the current state of The Metaverse?
Whilst some companies will have you believe they have created a Wreck-It Ralph 2 plug socket arcade network, they haven't. Well, not just yet. What we are witnessing right now in the early rumblings of a shared, interconnected digital environment we can all play, work, and kind of live-in. Games such as Fortnite and Roblox do have things in common with a Metaverse and are indeed self-contained Metaverses. They hold events, have NFT/Skins/Avatars that can go into various modes and social environments together, but your avatar from Fortnite can't take a digital walk down to Roblox road just yet.
In today's gaming world, we would class this as a crazy version of crossplay across different devices, formats, and intellectual property. It's a hurdle that needs to be overcome, and it will in time. We may see a similar situation to third-party content on multiple consoles, where users of the Metaverse will have different devices and home hubs to log into, but will then be able to access the decentralized and interconnected Metaverse for whichever reason they choose.
Big tech companies such as Meta, Apple, Epic, Google, Amazon, and countless more will need to think about lowering their picket fences slightly when the time does come for the internet to truly embrace the Metaverse and transform. Of course, the Metaverse very well could be a series of different brands and companies creating their own Metaverses, which would also create some decentralized competition. The idea of everyone being interconnected sounds like a lot more fun though.
As for Meta, it looks like they are well on their way to being one of the forerunners of The Metaverse age. Make a note of this day everyone, because this is the day the internet started to truly evolve into The Metaverse.
---