Is the LG C2 OLED TV good for gaming?
Is the LG C2 really worth it for gaming?
Updated: Jan 23, 2023 10:43 am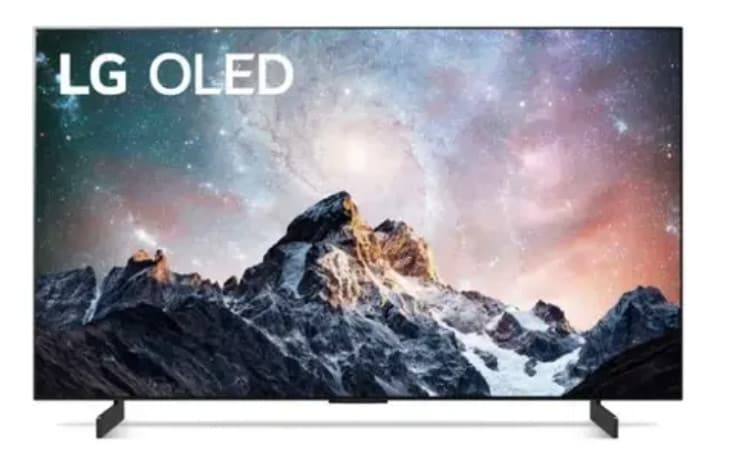 42″, 48″, 55″, 65″, 77″, 83″
The LG C2 is one of the best OLED TVs out and is a perfect choice for gaming. One of the critical features of the LG C2 is its 4K resolution, which provides a level of detail and clarity that is not possible with lower-resolution TVs. This makes it easier to see small details and text in games, and it can provide a more immersive and realistic gaming experience. LG C2 also has good motion handling tailored for fast-paced games. It also has a great OLED display, with high contrast levels and a vibrant color palette. In terms of connectivity, the LG C2 has four HDMI 2.1 ports, which make it convenient to connect a gaming console or other devices with the highest bandwidth possible.
One important factor to consider when choosing a TV for gaming is the input lag, which is the delay between your actions and the response on the screen. A low input lag is essential for fast and pacy games. It can make the game feel more responsive and immersive, and LG C2 has a low input lag, which makes it an even better choice for gaming.
Is the LG C2 good for gaming?
Another important factor to consider when choosing a TV for gaming is the refresh rate – the number of times per second that the TV updates the image on the screen. A higher refresh rate makes the image on the screen look smoother and more fluid, which is a must for action-packed games. LG C2 has a refresh rate of 120 Hz, higher than many other TVs, positioning it as a solid candidate for the best TV for gaming in the market.
LG C2 is a good choice for gaming due to its 4K resolution, motion handling, low input lag, and connectivity options. It has a fair number of features that make it well-suited for gaming, and its picture quality and refresh rate position LG C2 as an unavoidable pick if you want to game on a TV.
Is the LG C2 better for gaming than a monitor?
When it comes to PC gaming, most people will opt to choose a monitor which fits nicely on their desk. Despite that, you may find that the LG C2 is a great option for you if you're looking to have multiple gaming setups hooked up to this popular display.
READ NOW: TV vs monitor for gaming
We find that the LG C2 is one of the best TVs available right now if you're looking for a great console gaming experience. Whether that you be in your living room, bedroom, or elsewhere, this OLED TV lends itself well to gaming thanks to the number of reasons we've mentioned earlier on. Namely the low latency, 120Hz refresh rate, and 4x HDMI 2.1 ports.
Why does refresh rate matter for gaming?
One of the main factors that make the LG C2 OLED so great for gaming is its high refresh rate.
Refresh rate refers to the number of times your TV refreshes the image you're seeing, affecting the overall smoothness of moving images.
This is great for gaming because a slower refresh rate will result in annoying screen artifacts such as ghosting, smearing, and screen tear.
The faster the refresh rate, the less likely you are to experience this. Better yet, a faster refresh rate will result in receiving the information far sooner than your competition – giving you a huge advantage when playing competitive games.
---