RX 6650 XT vs RTX 3060 – which entry-level choice is better?
More choice for your next entry level card
Updated: Nov 25, 2022 9:43 am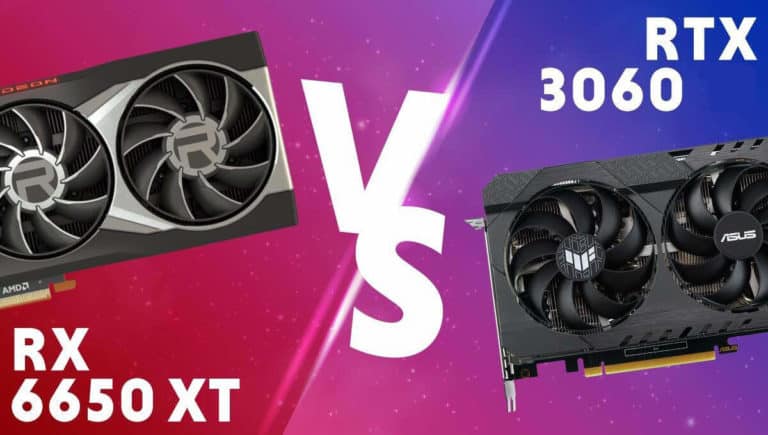 A new RDNA2 refresh brings with it some new questions. We now answer the RX 6650 XT vs RTX 3060 debate and see which one is better. Both are more entry-level 1080p graphic cards so fighting for your choice of the best graphics card.
With the RX 6650 XT being the younger option of the two. Only coming out in May 2022, it improves upon the previous offering the RX 6600 XT. Whilst the 3060 is a year older and launched in February 2021.
Black Friday GPU deals now LIVE
Architecture
The architecture is the base layout and make up the GPU dies themselves. And so both manufacturers will have their own way of setting them up. So they end up working differently with their layouts. But it may provide the basis of their different workings.
The current generation of Radeon cards is based on the RDNA2 architecture. The RX 6650 XT has the Navi 23 KXT GPU variant at its core. Made upon TSMCs 7nm process creating a 237mm² die with 11.06 billion transistors. Compared to Nvidia's current generation based on the Ampere architecture. The 3060 was created with the GA106-300 die, made with Samsungs 8nm process creating a size of 276mm² with 12 billion transistors.
Specifications
| | RX 6650 XT | RTX 3060 |
| --- | --- | --- |
| GPU | Navi 23 KXT | GA106-300 |
| Shaders | 2,048 | 3,584 |
| RT cores | 32 | 28 |
| TMUs | 128 | 112 |
| Memory | 8GB GDDR6 | 12GB GDDR6 |
| Base clock | 2,055 MHz | 1,320 MHz |
| Boost clock | 2,635 MHz | 1,777 MHz |
| Memory clock | 17.5 Gbps | 15 Gbps |
| Card bus | PCIe 4.0 x16 | PCIe 4.0 x16 |
| Memory bandwidth | 280.3 GB/s | 360 GB/s |
| TDP/TBP | 180 W | 170 W |
Another comparative stat for the RX 6650 XT vs RTX 3060 is the specifications of the two. Although they might not be directly comparable again due to some variances in their make up. It can show some basic differences between the two.
GPU cores
With different architectures, the core count may not be a direct comparison. They still work on the same basic principle of each doing work to create the scenes. Each of the different types of core specializes in particular parts. Such as the shaders doing shadows and shading, RT cores on real-time ray tracing, with TMUs creating 3D objects from bitmaps.
Comparing the two graphic cards, it's Nvidia's architecture that reports a much higher shader count. However, AMD has more ray-tracing cores and TMUs. Even then, the optimization and utilization can differ, especially seen in ray tracing. Nvidia has much better performance in that area even with fewer reported cores.
Video memory
VRAM of the card is a part that is used for buffer and pixel storage. This lowers the latency between the CPU and GPU. Whilst higher counts allow for higher resolutions to work more smoothly with their bigger pixel counts. Together, providing a smoother and better experience for users.
With the two cards it's in fact the 3060 that has a higher count. With 12GB of GDDR6 memory compared to just 8GB. It even achieves a higher memory bandwidth even though it is clocked 2.5 Gbps lower than the 6650 XT. This likely comes from it using a bigger 192-bit memory bus over 128-bit which allows more data to be sent at once.
Clock rate
Also known as the cycle rate it is how often the silicon crystal in the die flip. This determines how fast it can process mathematical instructions and produce the final scene. Often a well-quoted specification it also is subject to overclocking. Letting AIBs and end-users get the most out of the card.
Following the trend, the Radeon card is faster overall. With the base clock at 2,055 MHz with a boost clock of 2,635 MHz. Compared to Nvidia's 1,320 MHz base clock and 1,777 MHz boost clock.
TDP/TBP
The total design or board power of the card is its maximum energy consumption of it. This is under maximum utilization and determines your electricity bill and the heating power of your system. Between the RX 6650 XT vs RTX 3060, they are very close in their design. With the AMD running 10 W higher than Nvidias.
6650 XT vs 3060 performance
Kit Guru has done extensive testing with multiple GPU options. In which we find the RX 6650 XT taking the lead in the majority of tests. Especially at the lower resolutions, it's only at 4k that the 3060 can take the edge. Although neither get a decent performance there and aren't expected to.
Nvidia also takes the lead with ray tracing performance. With much better optimization and build. Although both now have software like DLSS and RSR/FSR to give you an even better experience.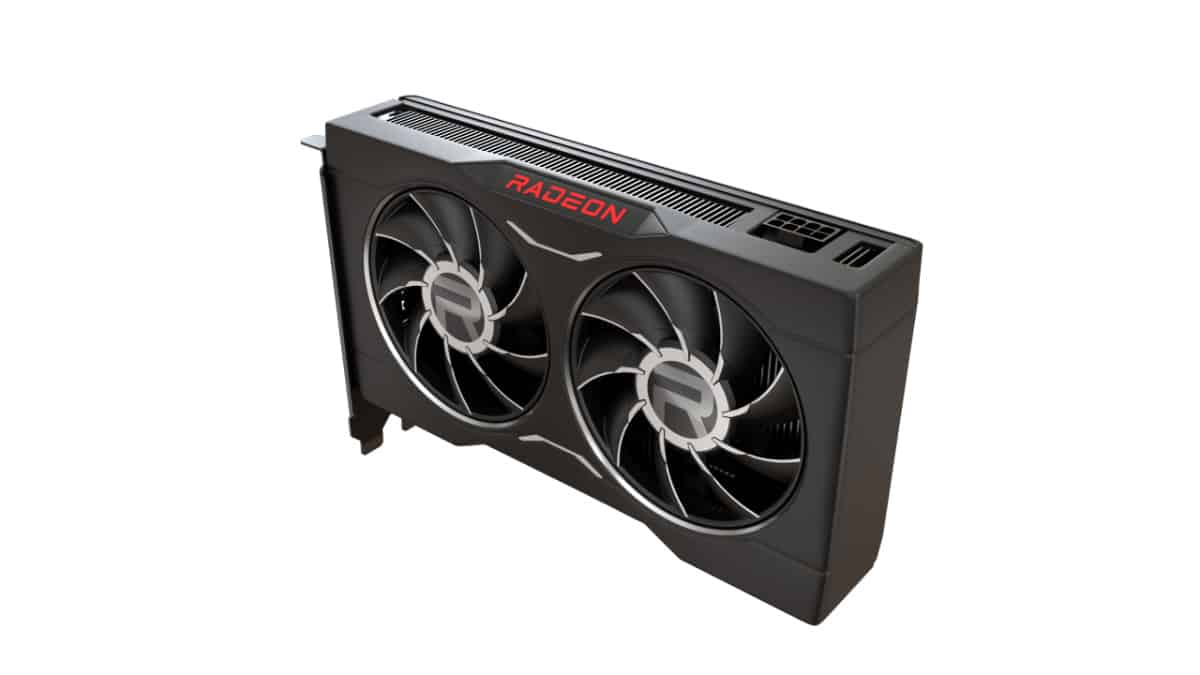 Price
Another important factor in the choice of a graphics card is how much it is going to cost you. These are MSRP prices and so what is suggested, so may not always be what they are on the market. But the 6650 XT launched for $399, whilst the RTX 3060 is set at $329.
This does mean the AMD card is a near 20% more expensive. But it also does give the same amount of performance increase. At 1440p and 1080p it does nearly get 20% higher. It may also be affected by the current market, but prices have been returning to MSRP so you may have a good chance.
Is the RX 6650 XT better than 3060?
With the RX 6650 XT vs RTX 3060, it is a close fight. But the AMD card does take the lead in performance but also in price. So if it is in your budget it might be a better buy. But that depends on their market price and availability and your budget.
However, it may be worth waiting for the next generation of cards to drop first. With Intel ARC Alchemist cards on the way as well as RTX 40 and RX 7000 series, there may be more choices. As well as discounts on the current choices.
RX 6650 XT vs 3060 FAQs
How much better is the 6650 XT than 3060?
From gaming performance, the Radeon card does lead across the board. The FPS lead of the RX 6650 XT is in the range of 21-2 FPS. So the lead does fall down at 4k but neither is really aimed at.
How much faster is the RX 6650 XT than 3060?
In terms of clock rates, the Radeon card also takes lead. And it is 56% faster in the base clock, whilst also being 48% faster in the boost clock.
---