What CPU is equivalent to Ryzen 7 5800X?
The best equivalent to the popular 5800X
Updated: Feb 15, 2023 11:13 am
The AMD Ryzen 7 5800X is one of the company's more popular processors. It offers very practical performance that, unlike many of today's high-end processors, isn't overkill for most applications. Today, we're talking about what CPU is equivalent to the 5800X.
The 5800x is relatively affordable these days, and since it's compatible with older Zen 3 motherboards and memory, it makes a great addition to mid to high-end builds.
If you're not big on older AMD processors or like the processor but simply can't find one available near you, you may be looking for alternatives. Well, we have one in store for you.
---
AMD Ryzen 7 5800X specifications
First, a look at the Ryzen 7 5800X's specs:
Cores: 8
Threads: 16
Base clock: 3.8GHz
Boost clock: 4.7GHz
Cache 32MB
TDP: 105W
These are definitely some respectable statistics. For those interested in both gaming and productivity, 8 cores and 16 threads are perfect.
With 16 threads, you can carry out multicore-heavy workloads in a relatively time-efficient manner without going overboard with a workstation-like processor.
The 5800X also has a decent 4.7GHz boost clock. That used to be fairly above average, but it's not anymore due to the considerable advances both Intel and AMD have made in the clock speeds of their recent processors.
Almost all the recently released processors have a boost clock above 5GHz, and the flagships are grazing 6GHz at stock.
---
What CPU is equivalent to the Ryzen 7 5800X?
With the above specs in mind, we believe the closest equivalent to the Ryzen 7 5800X is the Intel core i9-11900K.
Intel Core i9-11900K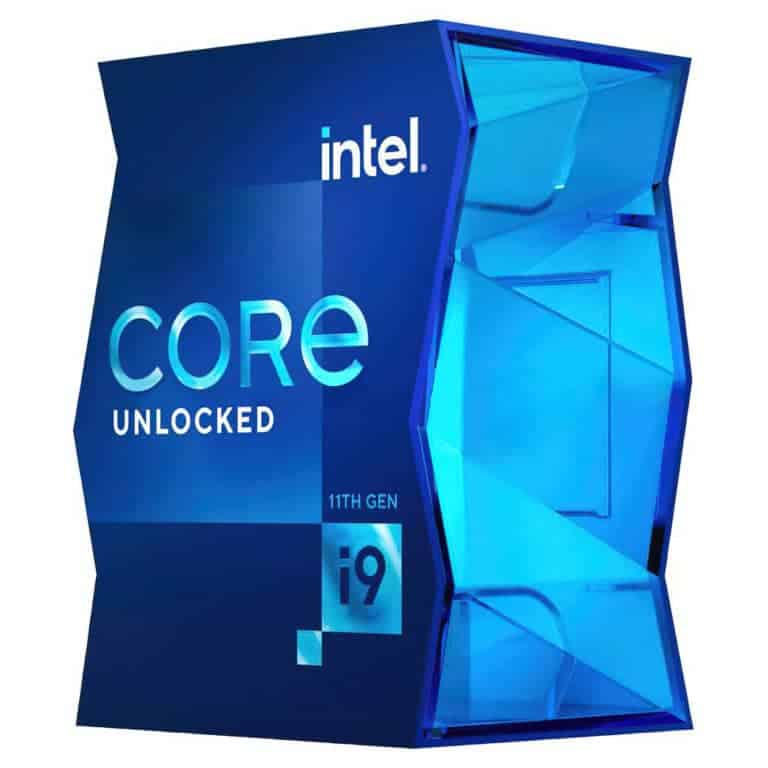 Intel Core i9 11900K Rocket Lake CPU
Clock speed (boost)
5.2GHz.
Released in early 2021, the i9-11900K is a rather unique processor if we judge it by Core i9 standards. Unlike most processors in the lineup that features Intel's generational flagships, the 11900k compromises quite remarkably on its core and thread count but makes up for the lost performance with sheer clock speed.
The 11900K is an 8-core, 16-thread processor. For some more perspective, the 10900K, a processor that is one full generation older than it, has more cores and threads, at 10-cores and 20-threads. You can learn more about the 10900K and 11900K here.
But back to the topic at hand – With an 8-core, 16-thread setup, the 11900K has a similar multicore performance to the Ryzen 7 5800X.
Both processors have the same amount of cores and threads working to serve multi-threaded workloads under load. The 11900K does edge out ahead in multicore performance, but that's due to its higher core clock.
Speaking of which, when it comes to single-core performance, the i9-11900K takes the cake. It has a 5.3GHz boost clock, which was exceptionally high at its release and is still pretty high today. This means it's 600MHz faster than the Ryzen 7 5800X at peak single-thread utilization.
That's a considerable gap, and it amounts to a noticeable performance difference between the two CPUs in single-threaded workloads. The bridge is somewhat gapped by the fact that the Ryzen 7 5800X has 32 MB of L3 cache. The 11900K only has 16 MB of the same.
All in all, you can expect both processors to function very similarly. The 11900K might offer you a few more frames in CPU-bound scenarios or have your 3D renders finish a few dozen seconds faster, but that's about it.
What makes the Ryzen 5 5800X a good CPU?
The AMD Ryzen 5800X is a powerful central processing unit (CPU) that is designed for high-performance computing. There are several factors that make the Ryzen 5800X a great choice for PC enthusiasts and gamers.
One of the key strengths of the Ryzen 5800X is its performance per core. The Ryzen 5800X has 8 cores and 16 threads, allowing it to handle demanding tasks with ease. This makes the Ryzen 5800X an excellent choice for multi-threaded applications such as video editing, 3D rendering, and gaming.
The Ryzen 5800X also features AMD's latest Zen 3 architecture, which provides significant improvements in instruction per cycle (IPC) performance, power efficiency, and core-to-core communication. This results in a CPU that is not only fast but also efficient, which can result in improved performance and longer battery life on mobile platforms.
---