Best Corsair Gaming Chair 2023
Complete Your Set Of Corsair Gear With A Gaming Chair From The Masters Of Peripherals
Updated: Jan 3, 2023 2:43 pm
Of all the things Corsair are known for in the world of PC peripherals, we'd hazard a guess that gaming chairs isn't one of the first things that would spring to mind in a (nerdy) quiz question.
They do however have several models that may be of interest to you if you are looking for a well-made, branded gaming chair that won't quite run you the expense of some of the premium chair-only manufacturers in the market today.
You may find though that you are paying a little extra brand tax to have that cool logo on your seat but if you are cool with that, well then so are we, so let's take a look at three models here, The Rush, The Road Warrior, and the Race.
Our Top Picks
01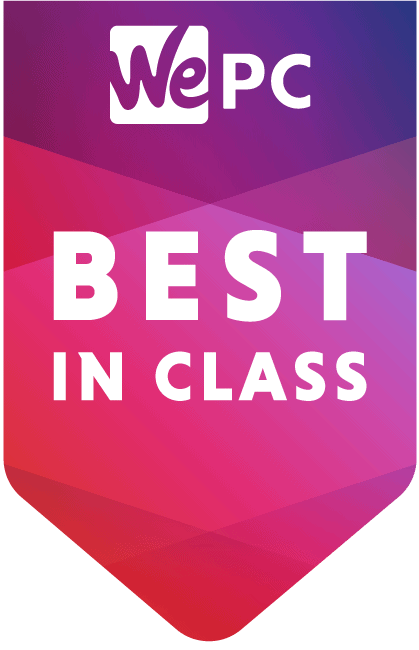 Well built and comfortable
CORSAIR T3 RUSH Gaming Chair, Gray/White
02
Expensive and maybe a bit basic
Corsair T2 Road Warrior Gaming Chair
03
Sleek racing style
Corsair T1 Race Gaming Chair
Things to Consider
It's important to realize here that you are going to be buying a piece of furniture that will hopefully last you many years, and, more importantly, provide you with a level of comfort while you are sat at your PC, that you might not have previously had. Therefore, before you click Buy, spare a thought for the following.
Price
The cost of gaming chairs can vary quite dramatically. the big-name companies are all going to be charging considerably more for their wares but there is a reason for that. generally, the materials used are of much higher quality, this is how the cheaper manufacturers can trim down their price so much. With this trimming down also comes a reduction in comfort. Extra support cushions aren't included, the foam used in the seat and back sections won't be as high quality and may lose its shape quicker than you would like. The seat itself might not recline or even feel as sturdy.
What we are saying, and we certainly don't always suggest you go for the higher ticket items, but when it comes to gaming chairs you generally get what you pay for. It all depends on how happy you are to compromise.
Style
The last couple of years have definitely seen a move away from the huge gamification of gaming chairs. No longer are we only different bright green chairs with orange lightning bolts emblazoned across them but you can now get high-quality gaming chairs that do not look out of place in any corner of your home. You need to decide whether you want one that's more akin to a big padded 'bosses' office chair or stick with the racing-style so popular in years gone by. It's also worth considering you may redecorate before your chair reaches the end of its life so that bright yellow racing chair may not fit in so well in the future.
The Best Corsair Gaming Chair
01
CORSAIR T3 RUSH Gaming Chair, Gray/White
02
Corsair T2 Road Warrior Gaming Chair
03
Corsair T1 Race Gaming Chair
In-depth Review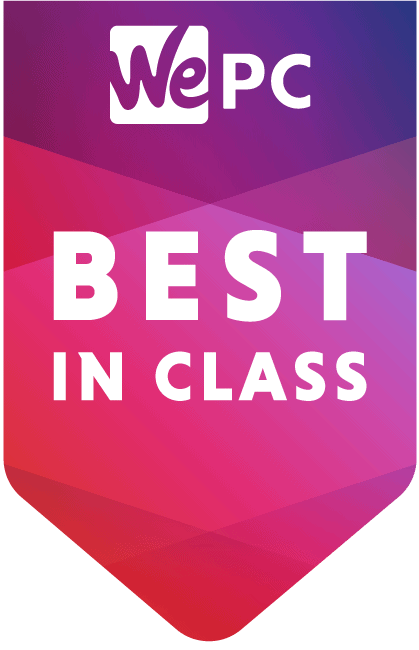 01
Well built and comfortable
CORSAIR T3 RUSH Gaming Chair, Gray/White
Material
Fabric upholstery
Dimensions
34.84 x 34.84 x 14.76
PROS
4D armrests
Branded quality
Comfortable
CONS
Only in 'racing' style
Fabric not easy to clean
It's interesting to see that some of the manufacturers we would associate more with peripherals such as Razer and Corsair are beginning to dip more than a toe into the lucrative gaming chair market. Some gamers are naturally going to gravitate towards these brands so it would seem to be a shrewd move. Thankfully with chairs such as the T3 Rush, Corsair is showing it is up for making a quality product. In fact, while we wouldn't recommend it over chairs from the premium seat manufacturers such as Secretlab, if money is a bit tighter you certainly couldn't go far wrong with this if you aren't bothered about plumping for a racing-style gaming chair.
As a chair, it is comfortable and well made, looks nice, and has Corsair branding tastefully placed behind your brain. It doesn't look garish, it looks quality and it is. Well worth a look.
02
Expensive and maybe a bit basic

Corsair T2 Road Warrior Gaming Chair
Material
Leather, Aluminium
Dimensions
59.9 x 50 x 87.9 cm
PROS
Very comfortable
Corsair quality
Suit most decors
I'm a big fan of Corsair products, let's get that out of the way right here. They have been a go-to company for many people for many years and it is no surprise they are now starting to dip into the surprisingly lucrative gaming chair market. I'm just not excited by the Road Warrior though. Don't get me wrong, there's nothing wrong with the chair, it's big comfy and well made, so what am I moaning about – after all, I've still given it our Runner-Up spot because of all these things, but at its heart, it's just a pretty plain $400 chair. Maybe that's fine for your set-up in which case it will be perfect, but for a company that likes to light everything it does up, I'm a bit, well, meh, about this.
It's easy to put together and lovely to sit in though which is why it scores so highly, just we are at a time when the bar is being pushed higher by Secretlab, Noblechair, and AndaSeat so I can't help being a little disappointed here.
03
Sleek racing style

Corsair T1 Race Gaming Chair
Dimensions
52.1 x 55.9 x 95 cm
PROS
Stylish
Comfortable
Highly adjustable
CONS
Racing style
Maybe a little more expensive than it should be
Corsair seemingly realizes that when your new gaming chair arrives you don't want to spend hours with an Allen key trying to put it together and that's why its promise of "build it in minutes" is so attractive, even though you will only do it the once.
The T1 Rush, for me at least, returns Corsair to form after I was disappointed with the lack of styling on the T2 Road Warrior. You can pick this chair up in all Black or, here, if you choose a secondary accent color it works much better and makes things look a whole lot more stylish.
With a steel skeleton throughout the chair and the recline function able to go back to virtually horizontal, we have a chair here that should certainly suit all occasions. It's not the cheapest and you are paying a little extra for branding, but at least with Corsair you are sure of getting a top-quality product and good aftercare should you need it.
Final Word
We weren't expecting to get any bad chairs from a company with the reputation that Corsair has, and we were certainly proved right. All three models here will suit your gaming needs. Sometimes the styling might be a little on the unadventurous side for everybody, but if you aren't bothered by a lack of occasional flair, then what you will get here is a medium-premium priced slice of furniture comfort that should last you many years.
Let us know which Corsair gaming chair you buy in the comments below.
---