What GPU is compatible with my motherboard?
Everything you need to know about GPU & motherboard compatibility
Updated: Jan 27, 2023 10:35 am
It is often difficult to ensure that the card will fit on the current motherboard. They are sometimes called "graphics cards" by resellers. Others call them video cards or GPUs. Before you buy a card, make sure it is compatible with your computer's motherboard.
There are specific slots that can be used to connect additional components to motherboards. Most computers have PCI Express 3.0 slots. This means that a video card can fit into any slot. The card must be compatible with PCI Express 2.0 or a later version. AGP slots are used for graphics cards in older computers. These slots may be different sizes and shapes and will not work with modern cards. You will need a PCI-E x16 slot in most cases. This should be the longest slot on your motherboards.
Most graphics cards require power connections. This requires either a 6-pin connector or an 8-pin connector. Two connectors are required for high-powered cards. If you are unsure which type of connectors your computer motherboard uses for graphics cards, please check the technical specifications. This is important to know before building or upgrading your PC.
Which GPUs are compatible with your motherboard?
Nearly all graphics cards of any manufacturer will work with any motherboard. There is no reason to modify a graphics card to fit into a lower lane slot, except for obvious issues in the room or experience.
As the months pass, it becomes more common to defile or cut extra PCIe lanes or PCB traces in order to fit a cramped motherboard. Modern PCIe remains the only physical bus standard in use. The TLDR is that if it fits, it runs. There are no more logic errors like IRQ.
Using a GPU without external power
You can add a graphics card to a motherboard that has a PCI-E (PCI-EXPRESS) slot. You can purchase a GTX 1050 Ti or 1050 graphics card if your SMPS (power supply), doesn't have power connectors, or if you wish to minimize the amount of power you're using. These cards don't require external power, same with the GTX 1650, among other GPUs such as the low profile RX 6400.
Gigabyte Geforce GTX 1050 Ti OC Low Profile 4GB
Clock Speed
1328MHz Base, 1442MHz Boost
Dimensions
37mm x 167mm x 69 mm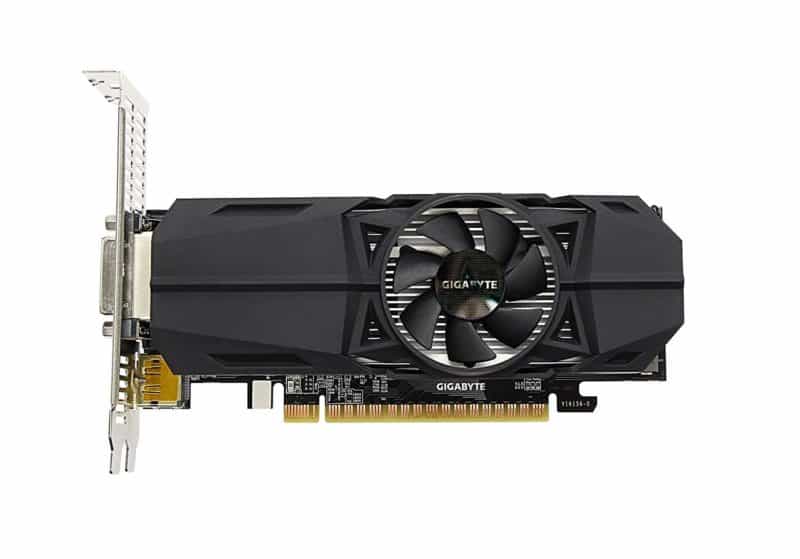 Gigabyte Geforce GTX 1050 OC Low Profile 2GB
Clock Speed
1392MHz – 1506MHz
GIGABYTE GeForce GTX 1650 Mini ITX OC
Boost Clock Speed
1680 MHz
Outputs
2x DisplayPort, 1x HDMI 2.0b
Core Clock Speed
1923 MHz base, 2039 MHz game, 2321 MHz boost
Dimensions
170 x 56.2 x 17.2 mm
What GPU is compatible with my motherboard? FAQs
Will any GPU be compatible with my motherboard?
If you have a remotely recent motherboard, then you shouldn't have any problems when it comes to fitting in a modern GPU. Perhaps one of the main questions you have to ask yourself these days is 'will a newer GPU fit in my case?'.
Do all GPUS require external power?
If you want a GPU which works within needing to use a 6 or 8 pin power connector, there are some great budget options out there. Single slot/low profile cards are ideal if you want to save some space and use as little power as possible, as all the power they require is drawn directly from the motherboard.
---