Dune Spice Wars laptop compatibility: the best gaming laptop for Dune Spice Wars
The best laptops for Dune: Spice Wars in 2022
Updated: Apr 28, 2022 2:00 pm
The early access version of the new Dune game, Dune: Spice Wars, has arrived, and we're going to go over the various contenders for the best Dune Spice Wars laptop models currently available. We'll be covering the cheapest laptops to run the game on, as well as the more powerful options if you want to run the game on maximum graphical settings at the higher resolutions, yet still generate a solid framerate. Although a gaming laptop that will play Dune Spice Wars doesn't have to set you back a great deal of money, it may be more demanding than you think.
Can you play Dune Spice Wars on a laptop and get good FPS?
Dune Spice Wars is not a particularly demanding game compared to the latest AAA titles, and given it's a 4x strategy game and not a competitive online first-person shooter, high FPS isn't really a huge priority. A solid average of 60FPS will be perfectly fine for the majority of users playing this game. That being said, older laptops with weaker GPUs and CPUs may suffer when trying to play the game on the higher settings. See below for some examples of gaming laptop models of different prices that will be able to run the game at different settings.
Dune Spice Wars recommended specs (desktop)
The below recommended system requirements for Dune Spice Wars are the official specs for those looking to play the game at 1080p resolution on a desktop PC on the higher graphical settings, generating an average of 60FPS or thereabouts. For more detail on the desktop requirements, read our Dune: Spice Wars system requirements page. Generally speaking, gaming laptop graphics cards are underpowered compared to their desktop components, and so if you're looking to play the game on a laptop you'll need to add a bit more on top. Higher resolutions will require more powerful components. Roughly speaking the performance of a desktop Nvidia GeForce GTX 1080 graphics card is slightly above the performance of a laptop RTX 3060, particularly on the highest graphical settings, but is roughly approximate overall. As a result, this is the minimum powered GPU we would recommend to play the game.
CPU: Intel Core i7 2.8GHz / AMD equivalent
GPU: NVIDIA GeForce GTX 1080 / AMD equivalent
Memory: 16GB RAM
Storage: 4GB of storage space
OS: 64-bit Windows 10 & Windows 11
Cheap laptop that can run Dune Spice Wars at 1080p or 1440p
The HP Victus 16 is the most affordable 1440p gaming laptop you will find that will be able to run Dune: Spice Wars to good standard of FPS. Even if you only intend to run the game at 1080p, we'd still recommend going for the version of this laptop equipped with both the RTX 3060 GPU, AMD Ryzen 5800H CPU, 16GB RAM, and the 1440p/QHD display, as this is the option with the best color replication, contrast, brightness, response time, and refresh rate. You'll struggle to find a gaming laptop with core components this powerful for this price anywhere else, particularly if you pick one up from the HP website in one of their many sales. Though the build quality on this laptop isn't the best, this is the trade-off for getting components of this power and a display this good for this price.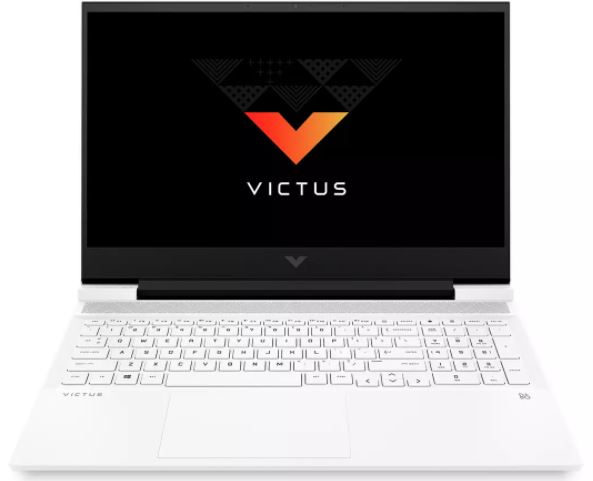 HP Victus 16 (RTX 3060, 1440p, 165Hz)
Graphics
NVIDIA GeForce RTX 3060 (6GB) 90-95W
Mid-range gaming laptop for Dune Spice Wars at 1080p / 1440p
If you're looking for a laptop that can play Dune: Spice Wars on the highest settings at higher FPS but don't want to break the bank, then the ASUS ROG Strix G15 Advantage Edition offers great value for an upper-mid range gaming laptop. This all-AMD machine hits harder in FPS terms compared to the other gaming laptops in its price category, and can either be bought with a 1440p/QHD 165Hz screen or a 1080p 300Hz display, depending on your preferences.
ASUS ROG Strix G15 Advantage Edition (300Hz 1080p)
Best gaming laptop for Dune Spice Wars at 1440p / high FPS
One of the most powerful high-end gaming laptops on the market, the XMG Neo 15 (as branded in Europe) or the Eluktronics MECH-15 G3 (as marketed in the US) is guaranteed to give you some of the best FPS in any game, and should make short work of Dune: Spice Wars. The RTX 3070 Ti, RTX 3080, and RTX 3080 Ti version of the machine are pretty overkill when it comes to a game like Dune, however the RTX 3070 version with Ryzen 9 5900HX CPU is a superb high-end laptop. Such is the power of this 140W max TGP RTX 3070 machine, that it can actually beat many lower-powered RTX 3080 laptops in terms of raw FPS. This E21 version comes with either a 165Hz 1440p display or 240Hz 1080p screen, either of which would be more than enough for this new Dune game.
XMG Neo 15 E21 / Eluktronics MECH-15 G3 (5900HX)
CPU
AMD Ryzen 9 5900HX CPU
Graphics
Nvidia RTX 3070 (125-140W) / 3080 (150-165W)
Max Refresh Rate
240Hz/165Hz
Best gaming laptop for Dune Spice Wars at 4K (native) 120Hz
The ASUS Zephyrus S17 is frankly stupidly overpowered for playing a game like Dune: Spice Wars, however the truth is there aren't many gaming laptops around with a 4K native resolution and a refresh rate above 60Hz to game on at the native resolution. As with any other 4K gaming laptop, it doesn't come cheap.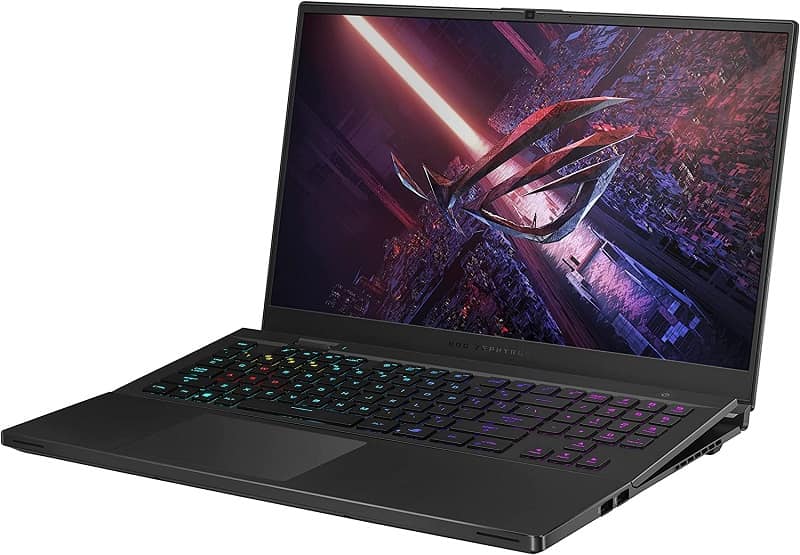 ASUS Zephyrus S17 (4K, 120Hz, RTX 3080)
Graphics
Nvidia GeForce RTX 3080 (100-140W)
Best gaming laptop for Dune Spice Wars at 4K (native) 60Hz
If you're not fussed about playing Dune: Spice Wars above a 60Hz refresh rate (which for a strategy game, isn't really that necessary), then the Gigabyte Aero 17 YD is a great high-powered 4K laptop with a superb quality AMOLED display for a relatively affordable price.
Gigabyte Aero 17 YD (HDR, 60Hz, RTX 3080)
CPU
Intel Core i9-11980HK
Graphics
Nvidia RTX 3080 (100-140W)
Storage
512GB SSD + 1TB SSD
Best Dune Spice Wars laptop: final word
We hope this has helped you find the best gaming laptop for Dune Spice Wars according to your budget and needs. Do have a look in the mega menu at the top of the site for our various other gaming laptop guides.
---