Meta Quest now accounts for almost 50% of VR users, Steam data shows
Is Quest better than the rest?
Updated: Feb 9, 2022 4:58 pm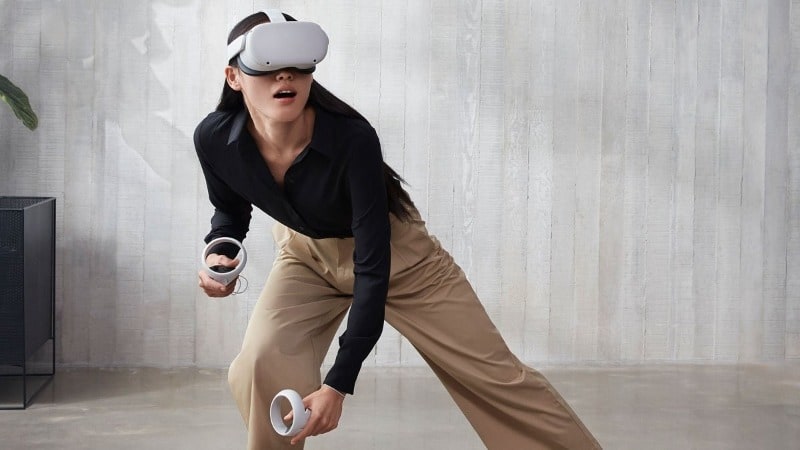 Over the weekend, the Steam Hardware survey was updated. The Steam Hardware Survey is an opt-in survey that users are able to dole out information about their current setups over to Valve. Valve then regularly published and updates the survey, as we've previously reported on. It can provide valuable insight into current gaming trends, including which companies and brands are coming out on top, in an industry where competition is fierce, and product segments are fully saturated across a multitude of segments, like CPUs, GPUs, and most recently, VR headsets.
In January, Meta's Quest 2 headset continued its strong show of force by continuing to gain 6.39% of market share in the VR headset space, meaning that the total market share of Quest 2 is 46.02%. When combined with Quest users, who make up 3.95% of all VR users on Steam, it means that Meta accounts for 49.97% of all VR users on Steam with its standalone headsets. Users who have their Quest headsets connected to a desktop machine must have also gone through the Oculus Link process, too, meaning that the total market share of Quest users could easily exceed 50% when taken into account with the rest of the data presented to us in this survey.
Quest 2 undoubtedly did well over the holiday season, if this data is anything to go by. With the Quest line of headsets from Meta, the name of the game was to get as many people through the door as possible, and now with over 10 million units of Quest 2 shipped to users, VR is beginning to penetrate a more casual market, including ones who might not want to go through the hassle of setting up lighthouses, or all the other faff that VR is usually associated with. Even so, it's still a drop in the ocean when compared to total users on Steam, but the future of VR might not simply be leaning pre-existing ecosystems like SteamVR, but also flourishing into its own, with Meta's store, the HTC store and more.
It's incredibly likely that with more companies than ever invested in a Metaverse of sorts, these stores will duke it out for dominance, both SteamVR and Meta's store have a distinct advantage due to market share, making this an incredibly interesting time to follow VR.
What's next for Meta?
Meta is planning to release a high-end standalone VR headset, named Project Cambria, or the Oculus Quest Pro. In addition to this, the Meta Quest 3 is being planned for release a little bit further away. This is probably due to the company wanting to extend the life of the extremely popular Quest 2 for as long as possible before retiring it. Regardless, Meta has the momentum, funds and power to essentially price out the competition if they undercut to a certain degree with their hardware, so you can be certain that the Quest 2 won't prove to be the only success for Mark Zuckerberg's gambit into the Metaverse. Just, like, we don't want Ready Player One to become real quite yet though, it's still a dystopian future, fellas, let's calm down a bit.
2022 is looking like a big year for VR, with Sony poised to release its next headset, PSVR 2 later this year.
---