60 inch TV dimensions – size explained & benefits
Just how big is a 60 inch TV?
Updated: Nov 21, 2023 3:44 pm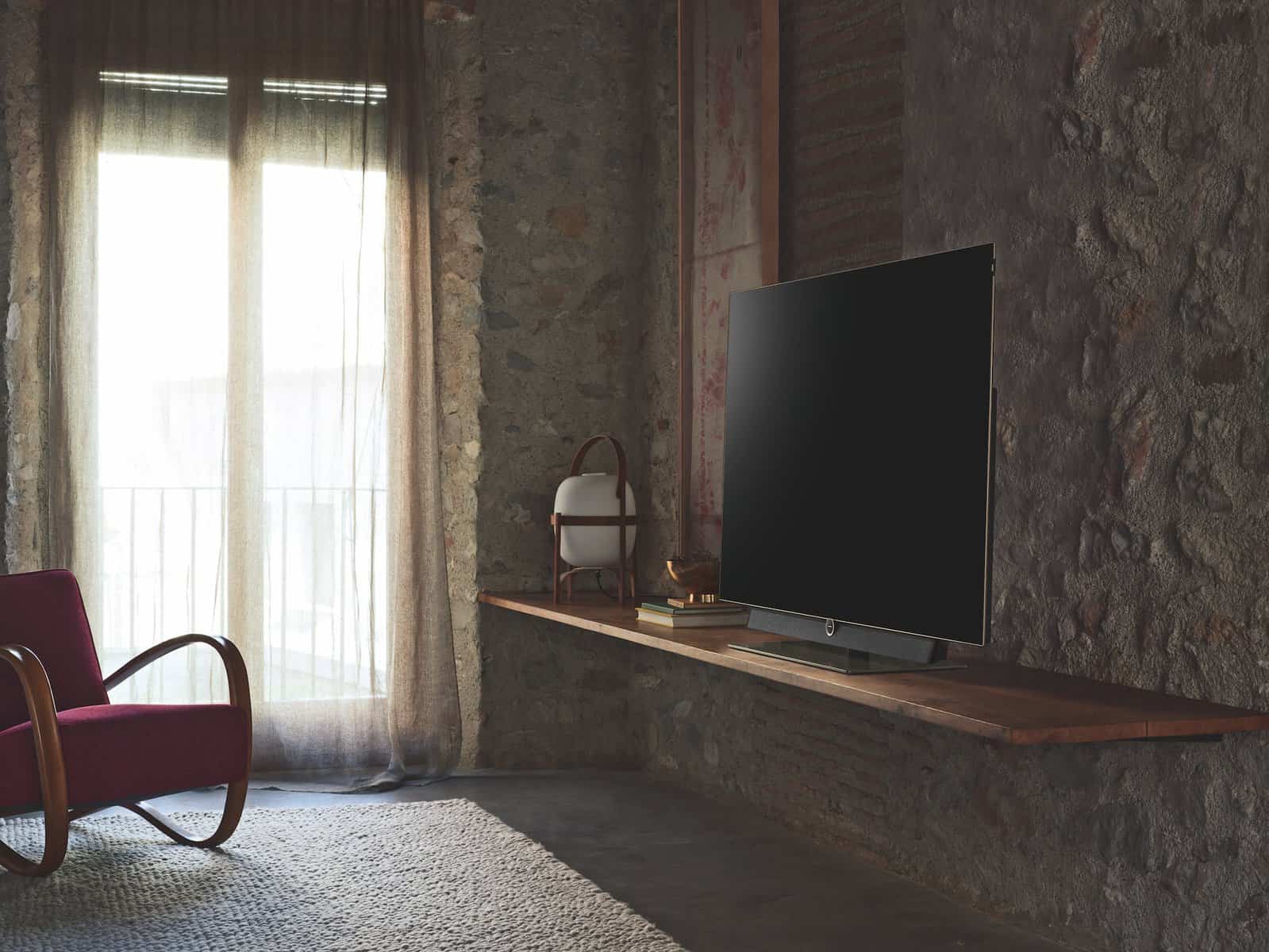 We generally see 55″ and 65″ still dominating the market as the most popular, so the 60 inch TV dimensions sit right between them and could offer a great balance between the two. No matter if you're upgrading to an OLED or Mini LED TV, a 60″ display will definitely impress, a perfect size for any living space.
As we delve into the depths of this massive display, we'll uncover how its size can transform any room into a mesmerizing concert hall of sights and sounds. So, let's discover why a 60-inch TV can skyrocket your entertainment experience to new heights! Especially if you want your favorites TV shows or movies on the big screen.
01

Best OLED TV

LG C2 OLED TV

02

Best QD-OLED TV

Samsung S95B

03

Best Mini-LED TV

Samsung QN95B
Today's best TV deals 2023
Before we get down to the most bespoke deals, we just want to highlight some of our favorite TV deals in general right now. Massive TV discounts have long been a staple of Black Friday, so that won't be changing any time soon. Here are the current best on show.
How big is a 60 inch TV in cms, inches, and mm?
| 60 Inch TV Dimensions | Width | Height | Diagonal |
| --- | --- | --- | --- |
| Inches | 52.3 | 29.4 | 60 |
| Centimeters | 132.8 | 74.7 | 152.4 |
| Millimeters | 1328 | 747 | 1524 |
Measured in centimeters, a 60-inch TV spans near 152 cm in diagonal length and is typically around 133 cm in width. This substantial size provides a large space for the display of your favorite movies, TV shows, and even video games. It's not as big as an 80-inch TV of course, but it's on the bigger side, and it can be felt as soon as you see it live. A perfect size for the whole family.
Do note that size can differ slightly based on model or manufacturer, as the dimensions reflect the screen size, not counting bezels or frame. Many modern TVs feature a thin-bezel design however, so these measurements are a good reference.
Why screen size matters
The dimensions of a 60-inch TV are a vital measurement, one that holds the key to unlocking the full potential of your viewing experience. A large 60″ screen is capable of transforming any room into a movie theater, a video arcade, or a virtual sports arena. It all depends on the space you have to work with and the distance from which you choose to watch from.
Before we continue, take a moment to explore what a 60-inch TV can do for you. With its expansive display, this screen has a level of immersion that is unparalleled. Feel yourself lost in a blockbuster movie, completely absorbed in the drama, the action, and the suspense. Or transport at the center of the virtual world, controlling your favorite video game character with every subtle movement of your hand.
Is 60 inches too big for your room?
The size of a 60-inch can greatly impact the ambiance of your room. A 60-inch TV can serve as a stunning focal point that anchors the room, creating a warm and inviting atmosphere. Whether you're binge-watching your favorite show or hosting a movie night with friends or a loved one, a 60-inch TV provides the perfect backdrop for all your desires.
With that in mind, a 60 display definitely fits well for most living rooms which are of average size. It can be the centerpiece to your living space with room to spare – just be sure you have a stand or unit for the job if you don't choose to wall mount. For smaller spaces such as a bedroom, a 60 inch screen may be a little too large to fit anywhere nicely. But again, this depends on the space you have to work with.
Benefits of a 60 inch TV
One benefit of choosing a 60-inch TV is the improvement in image quality. Especially as many large screen TVs make use of a high 4K resolution. A larger screen means an expanded field of view, and it causes you to take in the entire picture with less effort from the eyes. And with advancements in technology, the clarity and sharpness of images displayed on most 60-inch TVs are simply breath-taking.
As for placement, a 60-inch TV is still fairly flexible. You can hang it on the wall or place it on a stand, the choice is absolutely yours. And with various mounting options, you can easily adjust the height and angle of the TV to accommodate different viewing positions. For reference, you should be sitting around 7 feet / 2.13 meters away from a screen of this size for optimal viewing.
60 inch TV FAQs
How wide is a 60″ TV?
To know how wide a 60 inch TV is, we can take a look at the width. On average, a 60″ screen measures 52.3 inches / 132.8 centimeters wide. This will only differ marginally between different TVs, but it's important to check the dimensions of the exact model you have just in case.
How close should you sit to a 60 inch TV?
There is no official exact distance for how far away you should be, but guidelines show that you should be around 7 feet (2.13 meters) away from a 60 inch screen for optimal viewing.
Related TV Dimension pages
Why not check out some of our in-depth guides around TV dimensions below:
---