Best GPU for Overwatch 2
Get your hands on one of the best GPUs for Overwatch 2
Updated: Jul 3, 2023 1:39 pm
01

Best GPU for Overwatch 2

ASUS TUF Gaming NVIDIA GeForce RTX 3060 OC Edition

02

2nd best GPU for Overwatch 2

Gigabyte RTX 3080 Ti Gaming OC 12G

03

3rd best GPU for Overwatch 2

ASUS ROG STRIX RTX 4080 GAMING OC
The free-to-play sequel to the well-known team-based action title of the same name is called Overwatch 2. Overwatch is a colourful video game with team-based combat that include a broad array of heroes, each with their own powers. You will undoubtedly appreciate it.
However, you might want to first check the game's system requirements for your gaming PC before downloading it.
Best GPU for Overwatch 2
The NVIDIA GeForce RTX 3060 is the first GPU that is suggested. You can use it to access the newest games available. It is constructed utilising NVIDIA's second-generation RTX architecture, Ampere Technology.
The improved Ray Tracing Cores and Tensor Cores of the GeForce RTX 3060 produce astounding performance. High-speed memory and new streaming multiprocessors are also included.
ASUS TUF Gaming NVIDIA GeForce RTX 3060 OC Edition
Second best GPU for Overwatch 2
The NVIDIA GeForce RTX 3080 Ti comes next. It is designed to offer the high performance that gamers need. It uses the same Ampere 2nd generation RTX architecture as the GeForce RTX 3060. For a great gaming experience, it is built with improved Ray-Tracing Cores and Tensor Cores. It also has streaming multiprocessors and lightning-fast G6X RAM.
Gigabyte RTX 3080 Ti Gaming OC 12G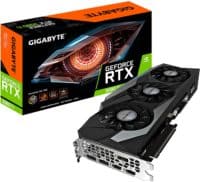 Third best GPU for Overwatch 2
The NVIDIA GeForce RTX 4080 is an additional excellent GPU. For avid gamers and producers, it is built to give super performance and features. Its ray tracing and AI-powered features may make games, and creative endeavours come to life. The 16GB of lightning-fast G6X memory and the incredibly efficient NVIDIA Ada Lovelace architecture power this graphics card.
ASUS ROG STRIX RTX 4080 GAMING OC
2,535 MHz boost, 2,205 MHz base
The Ada Lovelace architecture stands out from competitors because it can produce extremely realistic and quick images. In fact, it uses cutting-edge ray tracing technology to model how light behaves in the real world. Users can experience extremely detailed virtual worlds because of the RTX 40 Series' power and third-generation RT cores.
For competitive gaming, the NVIDIA Reflex on GeForce RTX 4080 Series offers the lowest latency and best responsiveness. By measuring and optimising the system latency, this GPU model enables speedier target acquisition, more accurate aim, and quicker reaction times.
FAQs
What GPU do you need for Overwatch 2?
At a minimum, the game requires a GTX 600 series or Radeon HD 7000 GPU. But for the recommended choice of card, the GTX 1060/1650 or RX 6400 is the base level. But as an Esports title, you probably want high FPS from a stronger card than that still.
---