Steam is a big deal in the world of PC gaming. The online game store is one of the most popular places to purchase the latest games, and many users use it exclusively. Steam's creators, Valve, announced a whole host of updates coming to the platform one of which is an updated game library.
September Steam Update
In an end-of-year wrap-up blog where they shared all the updates made throughout 2018, Valve also treated us to their plan for 2019. These Steam updates included changes to their store discoverability, a new Steam Chat app, and most importantly, a Steam Library update.
These long-awaited changes will update the user-interface of the library, and if the leaks are to believed a sleek and attractive new design. Let's take a closer look at what's going to change in the September Steam update.
Steam Library Design Update
When Steam first launched, back in 2003, it got off to a somewhat rocky start. In a world where only 20% of Americans had broadband, Steam required constant internet access to function. Despite this, 16 years later, they're one of the most popular platforms in the world when it comes to PC gaming. 
One aspect of Steam that hasn't changed much over the years is the design of their library. Let's see a side by side of the original design and the current design (before the September 2019 update).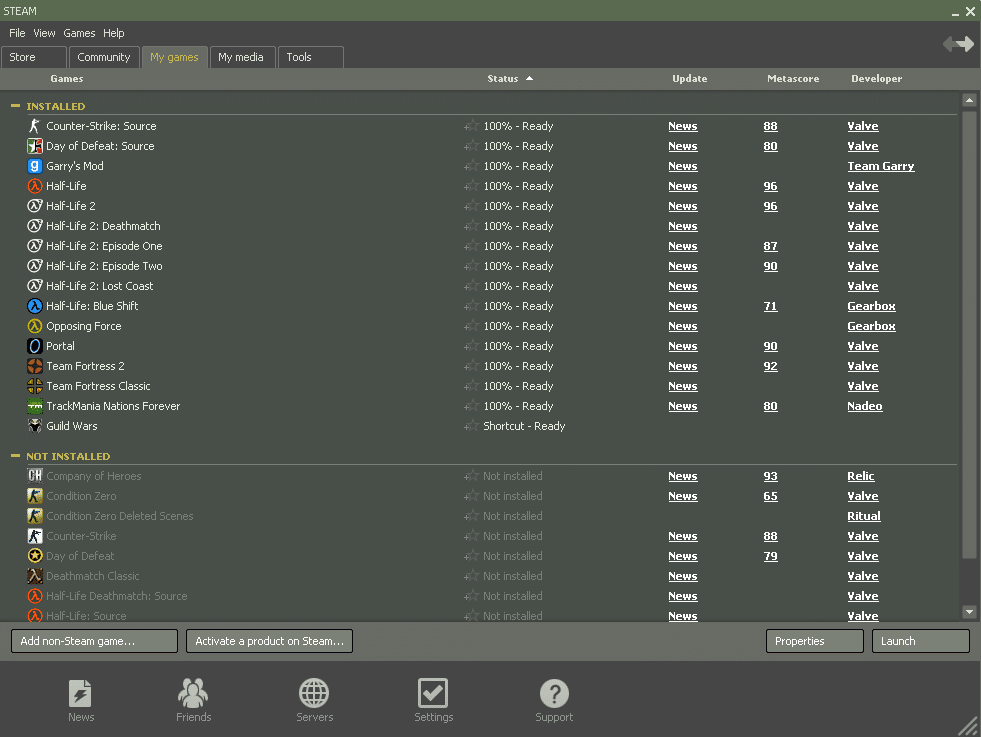 Steam Library, Original Design
Steam Library, pre-update
Despite adding in some imagery and fancier code, the basic bones of the design are still pretty similar. But, if it ain't broke and all that…
September Update
But, from tomorrow (September 16th, 2019), the Steam library will be getting a serious overhaul. The screenshots we've seen so far look sleek and impressive, and even though we have to wait until tomorrow to see if they're the real deal, here is what we know so far. 
We will update this page post-update so you can see how accurate these predictions were!
The images were released by Steam Database after they claimed they had been leaked on the CS: GO China server. Responses so far have been mixed, although positive on the whole. This is a sleeker version of their old design, that makes it easier to see your library at a glance. This will no doubt be a very welcome change for many Steam users. 
Steam Library Update Release
Anyone who wants to give the Steam library update a try can now as of today (September 17th). The open beta is available to all Steam users. If you're not already seeing the updated library, then it just means you haven't opted in for Beta through Steam.
Just click the "Steam" menu, select "Settings", and then click "Change" under Beta options to opt-in. I updated my library this morning, so let's take a look at what the new update looks like.
Update 31st October 2019: The new Steam UI is now out of Beta and will show up for all Steam accounts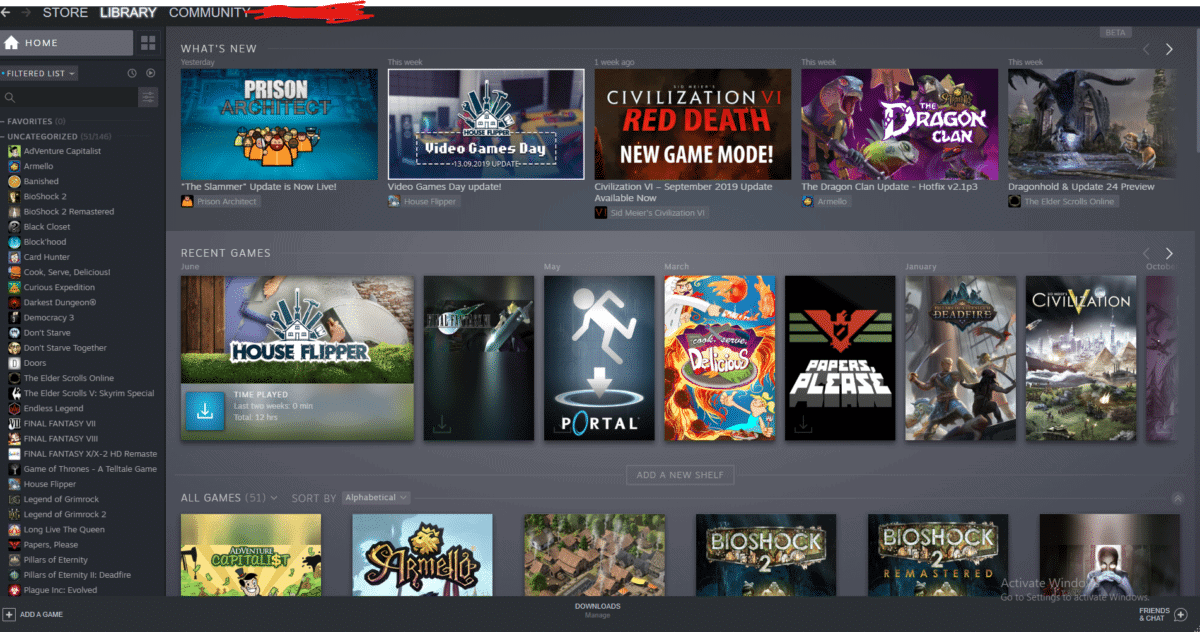 The main library page is pretty much what we expected from the leaked images, and it does look a lot cleaner than the previous design. It's nice and easy to find your games, and having the mini icons next to the titles on the side is a nice touch.
It's also nice having your recently played games highlighted for easy navigation, and the game updates section helps keep you informed if anything new has happened.
The game highlight section has also had a re-design. It isn't too different from the original, but it's much cleaner and more modern to go with the new layout.
Final Word
How about you? Are you excited about the new Steam library update? Let us know in the comments below!