Best 27 Inch 144Hz Monitor 2022
We Hand Pick Some Of The Best 144Hz 27 Inch Monitors Available For Gaming And General Usage
Updated: Jan 31, 2022 5:19 pm
Last Updated: 25/05/2022
Refresh rate is an important consideration for fast-paced gaming. Even if you're not into competitive online shooters, a silky smooth framerate when playing single-player titles with the graphics maxed out can be a terrific, immersive experience.
Unless you're a serious competitive gamer, 144Hz is usually the highest refresh rate you're ever likely to need. Below we have put together a shortlist of the best 144Hz monitors, all with the most popular size screen for PC gamers: the 27 inch.
Each of the below screens fulfills a particular niche, and we hope our guide helps you pick the one that fits your needs best.
So let's go ahead and find which is the best 27 inch 144Hz monitor for you!
Our Top Picks
01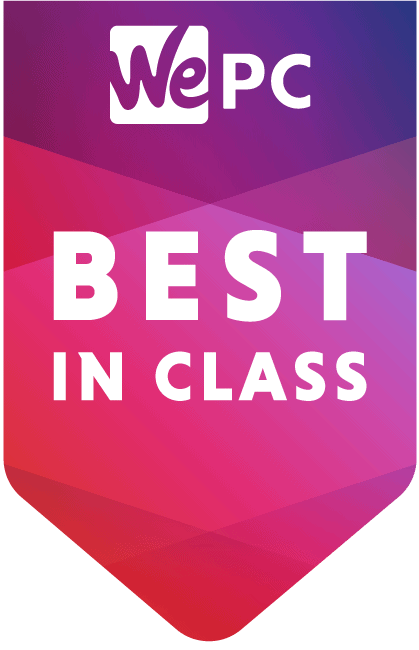 A Fast 1440p Screen With Some HDR Capability
ASUS TUF Gaming VG27AQ
02
A Fast 1440p Screen With Great SDR Color Replication
Viewsonic Elite XG270QG
03
A Quick 1080p TN Monitor With Surprisingly Good Color Replication
ASUS VG278QR
How We Test & Choose
Whether it's a best-of guide or a single product review, we ensure every monitor we recommend has been through a strict testing process. We don't just search Amazon for the top sellers, we hand-pick the market's best monitors, and each one is tested with the same meticulous care and attention as the last. This ensures that we can present you with the best products the market has to offer, and gives our readers confidence that they can trust any monitor we do recommend as having been through the same impartial review process.
As part of the monitor review process, we like to test each for color accuracy, responsiveness, panel uniformity, build quality, and overall gaming performance. We use a number of specifically-designed tools to capture the data for each monitor, ensuring only the highest levels of accuracy are recorded during testing. This process allows us to hand-select the best monitors from both a performance and value standpoint, whilst also enabling us to compare the latest models with last season's best sellers. Click here if you want to see our in-depth explanation of how we test each and every monitor.
Things To Consider When Shopping For A 27 Inch 144Hz Monitor
There are a great number of specifications that have to be taken into account when choosing which monitor you want to buy, especially for gaming monitors. Below are what you should think about when deciding whether or not to buy a 27 inch 144Hz display specifically. For every other consideration, buying a 27 inch 144Hz screen is just like buying any other gaming focused monitor, so we strongly recommend reading our guide on What To Consider When Buying A Gaming Monitor before you continue, for a more detailed look through all the parameters.
Refresh rate
Most 144Hz monitors will come with the description of "gaming monitor". All this means is that the refresh rate of the monitor is sufficiently fast that it can cope with displaying the game at a high enough FPS (Frames Per Second) to give you a smooth and reactive experience when playing fast-paced competitive games, where reaction time is key. For most first-person online shooters, having a 60Hz screen will put you at a significant disadvantage, as what you see will be effectively capped at 60FPS.
144Hz is generally considered the standard refresh rate for what can be considered a 'gaming monitor' these days. The difference between 60Hz and 144Hz is generally considered to be like night and day, though going above 144Hz though, the difference usually feels less pronounced and the performance advantage less significant. Nevertheless, if you are a serious competitive gamer, or a streamer whose focus is on first person shooters, you may want to consider a 240Hz display. Conversely if all you ever play is slower paced strategy games or single-player story driven games, consider saving some money and going for a cheaper 100Hz screen.
One last thing to mention is that these days many 144Hz monitors have the potential to run at 165Hz through 'overclocking', which in this context means the software of the monitor boosts it in a way that emulates 165Hz when you switch this feature on. For the purposes of this guide these screens still fall into the bracket of 144Hz monitors, so will be included below.
Resolution
The standard resolution for competitive gaming is 1920 x 1080 (also known as 1080p), and for a 27 inch sized screen this will likely suffice for people whose interest is in maximizing FPS. x 1440 (also known as QHD or 1440p) and 4K displays (3840 x 2160) do both exist for 27 inch 144Hz monitors however, and if you're someone who enjoys a wider range of gaming genres and/or intends to use the screen to watch films, Netflix, or do some video and graphical editing work, these might be worth considering. Higher resolution means a better image quality but also a higher price tag and a more powerful machine to run it, and this all applies to 4K screens in particular. 144 FPS on a 4K screen takes a lot of power, see our guides on best custom build PC for under $3,000 to get an idea of what it would take. Similarly, see our guides on the best 4K gaming monitors to learn more about this subject.
Screen Size
27 inch size screens are what we consider to be the sweet spot for most gaming monitors. Anything above 27 inch and you may start to notice a loss in pixel density for 1080p resolution displays, meaning you may need to pick a 1440p option to experience an image of sufficient quality. If you go for a smaller-sized screen, 24 inch say, you are likely to feel less immersed in your gaming experience, and also have less screen real estate to play with for viewing multiple windows if you use the machine for working or web browsing. Smaller screens are also less immersive for watching multimedia (films, tv etc.), though they do have the obvious advantage of freeing up desk space if this is a precious commodity for you. See our guides on the best 24 inch monitors to learn more.
The Best 27 inch 144Hz monitor
In-depth Review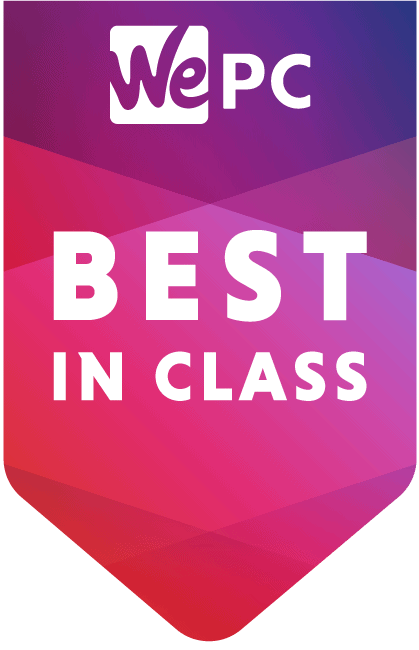 01
A Fast 1440p Screen With Some HDR Capability
ASUS TUF Gaming VG27AQ
Refresh Rate
144Hz (165Hz OC)
PROS
fast response time
very low input lag
1440p resolution
can be overclocked to 165Hz
respectable peak brightness
respectable reflection handling
great viewing angles
great ergonomics
supports HDR gaming
CONS
weak contrast ratio
color gamut could be wider
The Asus TUF Gaming VG27AQ comes with a native 144Hz refresh rate that can be overclocked to 165Hz. Response time on this screen is very good, as is the low input lag. You will experience minimal ghosting and enjoy a smooth experience when playing games at the higher refresh rates in particular.
The Contrast ratio, as is often the case with IPS screens, is less than good, with blacks often appearing gray in dimly lit rooms. There is no dimming feature to improve this either, although black uniformity is at least of a middling standard. The peak brightness of the monitor however is quite decent, and the same can be said for the effectiveness of the matte coating in dealing with reflections, making this screen suitable for medium-bright environments.
The ergonomics of this screen are superior to most monitors (tilt ranges from -20° to 5°, the swivel range is -60° to 60°, 13.2cm height adjustment and it can rotate between portrait and landscape). The viewing angles of the screen are also great, making it a solid choice for a well-lit office. The monitor also comes with a flicker-free backlight that helps to reduce eyestrain.
The color accuracy of this screen is okay out of the box, though with some calibration it becomes quite strong. Unfortunately the color gamut, whilst not bad, is not the best either, and this limits its usefulness if you're interested in photo editing and similar visual work. The 1440p resolution does offer a crisp quality of image however.
HDR gaming is supported by this screen but the poor contrast ratio and fairly narrow color gamut do limit its impact. Besides these issues though, this is still a great all-round monitor for the price, especially if you are running an AMD GPU.
02
A Fast 1440p Screen With Great SDR Color Replication
Viewsonic Elite XG270QG
Refresh Rate
144hz (165Hz OC)
Response Time (stated by manufacturer)
1ms
PROS
fast response time
very low input lag
1440p resolution
can be overclocked to 165Hz
great SDR color gamut
respectable peak brightness
great reflection handling
good viewing angles
CONS
weak contrast ratio
poor black uniformity
doesn't support HDR gaming
The Viewsonic Elite XG270QG is another very fast response time IPS screen that also boasts very low input lag. The 144Hz native refresh rate can be overclocked to 165Hz, and the screen comes with full native G-Sync capability.
The peak brightness of the screen is respectable, and, coupled with strong reflection handling, means this display would be suitable for use in bright, well-lit spaces. Unfortunately the same cannot be said for low-light spaces as the screen has a weak contrast ratio when it comes to showing deep blacks, with no dimming feature to compensate for this and a poor black uniformity to boot.
Bad out-of-the-box color accuracy but this doesn't need to be a downside if you're willing to spend a small amount of time learning how to calibrate it. Once properly calibrated, the accuracy of the Viewsonic screen is the joint best on this shortlist. The color gamut of this screen is wide, and if you're working in the sRGB color space, this screen, properly calibrated, would make an excellent dual-use monitor for photo editing as well as gaming. The wide viewing angles offered by the IPS display also add to this, as does the solid adjustability and ergonomic features (a tilt range of -15° to 2.5°, swivel range of -30° to 30°, 12cm height adjustment and portrait/landscape adjustability).
The only reason this monitor misses out on our top spot compared to the Asus TUF Gaming VG27AQ (which has a fairly narrow color gamut) is because it doesn't support HDR gaming whatsoever, which is a shame. If you're not especially interested in playing games that support HDR though, then this is a great monitor if you have an Nvidia graphics card.
03
A Quick 1080p TN Monitor With Surprisingly Good Color Replication
ASUS VG278QR
Refresh Rate
144hz (165Hz OC)
Response Time (stated by manufacturer)
0.5ms
PROS
very fast response time
very low input lag
can be overclocked to 165Hz
very good SDR color gamut
great peak brightness
superb adjustability
CONS
only 1080p resolution
weak contrast ratio
doesn't support HDR gaming
narrow viewing angles
The Asus VG278QR is a 1080p monitor with the extremely fast response time and very low input lag you'd expect from a TN panel in its price range. It comes with the ASUS patented Extreme Low Motion Blur (ELMB) technology, which uses backlight strobing to combat ghosting and trailing even further, and the 144Hz native refresh rate can be overclocked to 165Hz.
Probably the most notable feature of this monitor is that, despite having a TN panel, both the color accuracy (even out of the box) and gamut are actually good. Although not quite as impressive as some of the best IPs monitors on this list in this regard (though better than the Asus TUF Gaming VG27AQ), you could certainly use this monitor for some light photo and video editing in the SDR space, assuming the 1080p resolution doesn't put you off. One generalization that still remains true for the TN screen however is the poor viewing angles, and you will have to be directly in front of the screen to get good color representation.
A weak contrast ratio does mean detail is lost in the blacks and we wouldn't recommend using this screen in a dark environment for this reason. Peak brightness on this monitor is however great, and the anti-reflective coating is solid, meaning it should have no problem coping with a well-lit space. Finally, the adjustability of this monitor is excellent (tilt range: -5° to 33°, -90 to 90 swivel, 13cmm height adjustment, and a -90° to 90° rotation allowing you to switch from portrait to landscape).
So, if you're in the market for a TN panel for quick responsive gaming, have a medium to low powered rig for which 1440p is too much, still want a decent color replication, and don't mind the lack of HDR: then the Asus VG278QR is a great choice.
04
A Fast 4K Monitor With Fantastic Color Replication
LG 27GN950-B 27 Inch
PROS
fast response time
low input lag
4k resolution
superb SDR color gamut
respectable HDR gaming support
good peak brightness
good viewing angles
CONS
weak contrast ratio
poor reflection handling
poor ergonomics
The LG 27GN950-B is a 4K IPS monitor that maxes out at 144Hz. Though not the fastest on this list, the response time the screen brings is still impressive at this resolution, as is the low input lag.
Like the other options on this list, the low contrast ratio of the IPS panel means it doesn't perform well in low-light environments. Although the screen does have some local dimming functionality this is poor and does not do much to alleviate the situation. On top of this, black uniformity is also not good. In well-lit environments the monitor performs adequately – the anti-reflective coating is poor but this is compensated for by the fairly high peak brightness.
The color gamut on this monitor within the sRGB however space is fantastic. Out-of-the-box color accuracy is great but can be improved to even more impressive levels through calibration. Other than the limitations caused by the aforementioned weak contrast in darker tones, HDR support on this screen is decent and it has a respectable color gamut within the DCI P3 space. Ergonomics on the screen are very limited (tilt range: -15° to 5°, no swivel range, height adjustment 11cm, rotation between portrait and landscape is possible though). As you'd expect with an IPS panel, it does have wide viewing angles though.
Ultimately if you can afford a 4K screen you couldn't go far wrong with the LG 27GN950-B. The high resolution, terrific color gamut and accuracy mean this screen would be ideal for dual gaming and photo editing/graphic design use, as well as for watching multimedia on, particularly with the wide angles. The only major downside to this monitor is the weak contrast ratio, but if you're in a medium-lit space this should be largely mitigated.
05
A Cheap And Cheerful 144Hz 27 Inch 1080p Monitor
Acer KG271 Cbmidpx
Variable Refresh Rate
Freesync
Response Time (stated by manufacturer)
1ms
PROS
144Hz for a budget price
respectable response time
middling input lag
CONS
very weak contrast ratio
narrow color gamut
prone to backlight bleeding
no G-Sync support
very poor ergonomics
The Acer KG271 Cbmidpx is an older model of Acer monitor, and occupies the very lowest price range for a 144Hz 27 inch screen. As a result, you cannot expect it to be to the same standard as some of the other displays on this list.
Firstly, as with many budget monitors, the adjustability of the screen is very poor, not even coming with height adjustability, so you need to bear in mind how this will work with your desk setup. Viewing angles are poor, as you'd expect on a budget TN panel screen, as is the contrast ratio. Significant backlight bleeding as well means this screen is not suitable for darker environments.
Having said all that, the peak brightness and anti-reflective coating are adequate, and the color reproduction is actually not too bad considering the panel type. Color accuracy is not great but can be improved to acceptable levels through calibration – still, this monitor is definitely not suited for any photo editing work.
Ultimately what you are paying for is the 144Hz refresh rate, along with the response times and input lag of this screen, which are both respectable. This is a 1080p screen that will serve you capably in any fast-paced shooter. Do make sure though that you only get the Displayport model of this screen though as the HDMI version of this monitor is capped at 75Hz.
Final Word
We hope this guide has been of use for you in helping you decide which is the best 27 inch 144Hz monitor for you. Check out some of our other recommended guides alongside this page for other best of monitor guides, or go directly to our best gaming monitor page to see our top picks across all categories. Until next time!
---