Best Gaming Speakers 2023
Enhanced audio here we come!
Updated: Apr 19, 2023 9:36 am
01

The best of the best

03

The best budget gaming speakers
While most gaming audio is typically associated with gaming headsets, there's nothing better than hooking up a full audio system to your gaming rig and immersing yourself in the wide frequency range. Even if you've played a game a thousand times, a quality audio system can make it feel like a brand new experience.
With the punchy mids grabbing you by the scruff of the neck, the hauntingly refined treble singing sweetly, and the bass emitting tremors that let you truly feel the game. Suddenly, what was fairly commonplace has become engrossingly cinematic.
Best Gaming Speakers 2023: products at a glance
2x 0.8-inch silk dome tweeters (1x per speaker), 2x 3-inch full range drivers (1x per speaker), 1x 6-inch downward firing driver
USB 3.0, Bluetooth 4.2, Optical, 3.5mm jack
Surround sound configuration
Yes (via the Nommo Pro app)
Bluetooth 4.1, 3.4mm jack, USB
Surround sound configuration
Razer Nommo 2.0 PC gaming speakers
2x 3″ full range drives. 1x per speaker
Surround sound configuration
2x 35W satellite speakers, 1x 130W subwoofer
Surround sound configuration
But what makes a speaker set good for gaming, and where do you start? Well, my friend, you're already in the perfect place to begin your search for the best gaming audio system around. Not only have we crafted a brief, 'things to consider' guide, but assembled a list covering various budgetary constraints.
---
Best Gaming Speakers 2023: our top picks
01

The best of the best

03

The best budget gaming speakers
---
Best Gaming Speakers 2023: reviews
2x 0.8-inch silk dome tweeters (1x per speaker), 2x 3-inch full range drivers (1x per speaker), 1x 6-inch downward firing driver
USB 3.0, Bluetooth 4.2, Optical, 3.5mm jack
Surround sound configuration
Yes (via the Nommo Pro app)
Powerful bass – and then some

Striking Design

Highly immersive for gaming
Audiophiles will want more for music and film

Expensive
We first got hold of the Razer Nommo Pro speakers in 2021 and were immediately impressed with their size and imposingly monolithic design. This first impression was further bolstered when we set them up and were thumped into submission by the sheer bass that the Nommo Pro system was pumping out.
Of course, audio isn't just about the bass, but as the subject of this page is the best gaming speakers, extra bass is valuable as it can really enhance things like explosions and gunshots, even if it can detract from the overall soundstage by overpowering small frequencies. Regardless, these speakers are fantastic fun for those of you looking to hugely increase the intensity of any given gaming experience, especially in games such as Elite: Dangerous or particularly impactful shooters like Serious Sam or Doom Eternal.
This shouldn't be surprising given the keg-sized subwoofer and its correspondingly huge vent which makes maxing out these speakers a matter of potential eviction. Aside from the fun sub, the satellite speakers also perform well as the tweeters are physically separated from the mid drivers by a slender stem, meaning they aren't fighting each other for space within the same housing, a functional decision that happily leads to a pretty divisive aesthetic that we here at WePC happened to enjoy.
Read our full Razer Nommo Pro speakers review for a more detailed look at these great speakers. We also made a video about them that can be found below.
---
Bluetooth 4.1, 3.4mm jack, USB
Surround sound configuration
High fidelity sound

Long cables

Plentiful connectivity options

Has Game-Driven Lighting

Can connect up to 4 devices

RGB lights are really useful
Game-Driven Lighting only supports a few games

Does not come with AUX cable

Lighting effect works only with games in borderless window

Expensive
This set comes in the form of two small yet powerful full-range satellite speakers and a sturdy subwoofer with sound-dampening legs to reduce on-desk rattle. Design-wise, they're somewhat minimalistic, keeping things very slick and formal with crisp jet-black surfaces.
The satellite speakers have a fully customizable, integrated light system that can display roughly 16.8 million different colors and shades, and what's more, you can sync custom light shows up to individual titles, which is nuts! You do have to connect to your PC via USB if you want to use the light-sync technology, though.
The software these speakers come with is fantastic. Not only do you get access to an equalizer so you can customize the character of the sound, but you can set them to digital surround sound mode. This setting mimics the directionality of surround sound systems, which is going to prove invaluable when playing games such as COD and Battlefield where sound location plays a pivotal role.
In terms of audio quality, Logitech has outdone itself. They're not exactly considered a big name in professional audio, but these G650 speakers definitely hold their own against some of the industry leaders.
---
Best value for money gaming speakers
2x 35W satellite speakers, 1x 130W subwoofer
Surround sound configuration
Amazing THX-certified sound quality

Wide frequency response

Incredibly simple to operate

Squat subwoofer will fit nicely in a small space

Amazing price

Classic look

Rubber feet prevent shifting and rattle

Durable build
No Bluetooth connectivity and wires may not be long enough for multi-screen setups

Not the prettiest things in the world
The Z623 speaker set is a relatively simple design. It comes as one cuboidal subwoofer and two satellite speakers with on-speaker bass and volume control, and RCA and 3.5mm jack inputs for connecting up to three devices.
What this seemingly minimal design belies is the thought Logitech has put into the details. If you look at the base of the control speaker, for instance, it has two rubber grips on either side that prevent it from shifting as you tweak your levels, and the sub also features hidden flat rubber feet that eliminate on-surface rattle. These speakers are full of these little features, but what's important here is the amazing sound quality.
Thanks largely to the 302mm x 264mm x 283mm subwoofer, these speakers boast an incredibly wide frequency response ranging from 35Hz – 20,000Hz. So, if you're a bit of bass junky, these speakers are able to punch out insanely low frequencies at high volumes without getting too flappy or distorted.
The Z623 speaker set isn't winning any beauty contests, but if you don't want to pay for flashy aesthetics or gimmicky RGB lighting, these are by far the best value for money gaming speakers around. Every cent you put into these goes towards the amazing THX-certified audio quality.
This speaker system is all about bringing the lowest of frequencies to the table, then rattling said table to splinters. Able to accurately produce bass pitches as low as 31Hz, this system has the widest frequency response range of any of the others on the list, and guess what? It's also the second cheapest.
---
Best budget gaming speakers
Razer Nommo 2.0 PC gaming speakers
2x 3″ full range drives. 1x per speaker
Surround sound configuration
Eye-catching design

Space-efficient

convenient controls

Easy one-step setup

Affordable
No subwoofer, so bass output will be limited
When it came to picking a budget option, it was a little tricky as there is a lot of garbage audio technology floating about, and the prices have been driven so low that some of it can be very tempting. For this reason, we decided to go with Razer, as they have a proven track record for audio tech quality. It might not be audiophile-level, but if you're looking for that, the word 'gaming' shouldn't be anywhere near your search query in the first place.
These speakers are the progenitor of the Nommo Pro speakers, and they still hold up today, despite their sub-$100 price point. We particularly like the design, you could call it alien-esque and we are big fans as they lend a little bit of a futuristic vibe to an otherwise fairly drab product category, additionally, the wide bass serves as a convenient location for volume control, and keeps them planted to the desk. Stability is a problem for taller speakers, especially if you play on low DPI and end up slapping the mouse back down to the mouse pad at pace as we've experienced tall satellites tumbling down in our time…
Overall, the Nommo 2.0 are our budget pick as they do very well for the price, has a unique design, and is built with the characteristically fantastic quality Razer are known for. However, they lack a dedicated subwoofer so the bass reproduction won't be nearly as good as the other picks on this list, but if you're just looking for a small audio upgrade without having to fork out too much, these will do the trick.
---
How we choose
It varies depending on the product category, but generally speaking, we use, test, and play with everything we recommend, usually doing a full product review too. If we can't get ahold of a certain product we feature, we utilize other review sites, spec sheets, and manufacturer websites to get as much info as we can.
We then collate the best of the best (covering different budgetary requirements) and assemble them into a 'best of' page like this one, and [provide photography, specs, and a mini-review snippet so you can get all the details you need at a glance.
How we test
If we are able to get hands-on with the product in question, we put it through its paces via a few days of general computing use, intermixed with playing games of differing genres. This allows us to get a feel for how it performs, feels, and holds up in general. If able, we often take the product home here and there to see how it meshes with a real-world setup. This allows us to see how it works in a more realistic environment, as opposed to a clinical office setting.
Things to Consider
Before we get into why we made our picks, we first have to take a moment to consider the considerations that must be considered, so we've written a little about the more important aspects you've got to think about before making your final purchase, let's take a look.
Frequency Response and Sound Quality
Games these days are putting more and more energy into audio experiences, with both music and sound effects delving into more and more extreme and experimental territories in terms of frequency. To fully appreciate these efforts, you need speakers with articulate audio and wide frequency response.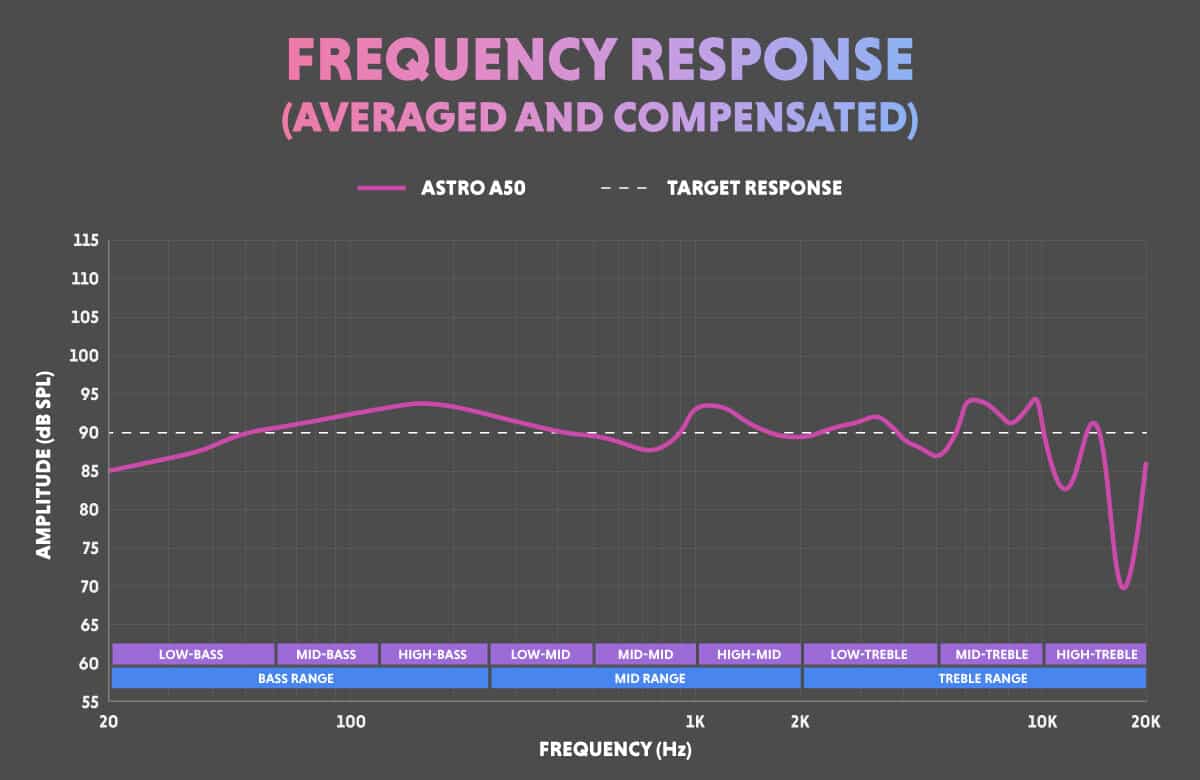 Frequency response is measured in Hz and KHz and describes the range of pitches a speaker can deliver without dipping in quality. The most suitable frequency response from gaming will range from lows of at least 50Hz to highs of 20KHz.
Connectivity
Wireless Bluetooth setups are a fantastic option if you like a clear gaming station, and some Bluetooth speakers will even hook up to more than one device simultaneously, which is fantastic. That said, for the best possible audio quality, wires are normally the way to go.
You also need to think about how the speakers connect to one another and if any wires are long enough for your gaming rig. Wire extensions are sometimes an option but not always, so it's best to try and find a speaker set that's suitable out of the box.
Style
Some people don't really care what an audio device looks like and that's fair enough; it's not strictly relevant, but for the most part, people care about aesthetics. The look of something can create a mood or inspire in a way that's uniquely its own,
There are a plethora of different designs available at the minute, so you should have no problem finding a set that complements any room with already established themes.
Dimensions
Computer desks aren't typically the neatest of areas, especially if they're used for both work and leisure time, so space can be a big issue when adding more hardware to the equation.
To reach their full potential, speakers require very specific placement. Throwing them into the mix any old way will diminish performance, and possibly even damage them, so you need to pick speakers that fit nicely into your surroundings.
Controls
The best gaming speakers have easy-to-use, responsive controls situated somewhere within reach. Some people prefer lots of control over levels, while others like to keep it simple. It's just a matter of preference.
Related audio pages
As audio-obsessed as we are here at WePC, it's no surprise that we've been writing pages on that subject for a while, here are some you might find interesting.
Best gaming speakers: Final word
We feel compelled to reiterate that if you want truly incredible audio, you should try your hand at eBay or craigslist to look for some used pro audio stuff instead. Music stuff is typically more balanced and usually lasts far longer. However, when it comes to ease of use and immediate results without having to faff around, gaming speakers are what you're looking for. Additionally, they tend to have more interesting designs, like our top pick, the Razer Nommo Pro speakers. IF you have the money, these are what you should get, if that's not the case, our other picks will offer you an audio upgrade for less.
---