Will there be a 42 inch LG C3 OLED TV?
We'll let you know all the variants of LGs brand new C3 range
Updated: Jan 16, 2023 4:18 pm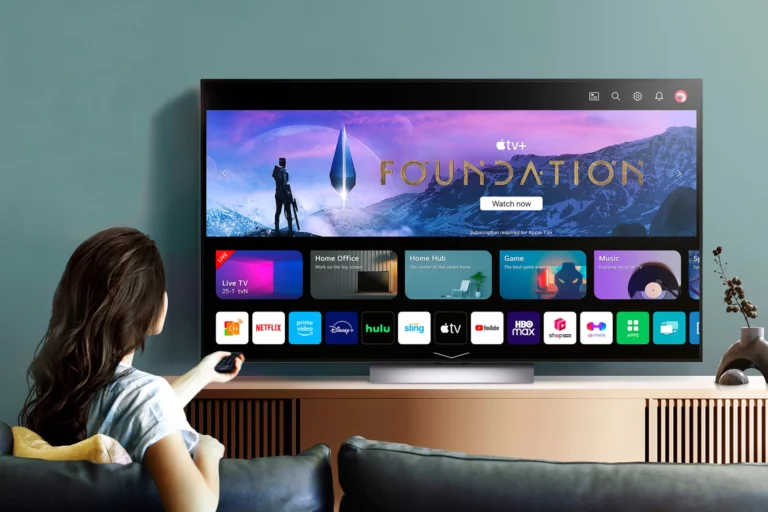 If you're wondering whether there will be a 42-inch variant of the recently announced LG C3 fear not, we've been wondering the same. On this page we will tell all about the 42-inch LG C3 OLED TV.
One of the most exciting announcements to come out of CES 2023 was that LG is updating its award-winning TV range including its market-leading C3 and G3 models. why not take a look at some of the other sensational announcements from CES 2023?
Without further ado though let's take a look at the variants that LGs new C3 range will be available in.
LG seems to confirm a 42 inch C3 OLED TV
The LG C2 OLED TV range was available in 42″, 48″, 55″, 65″, 77″, and 88″ variants and it looks as though a similar selection is going to be on offer with the C3 range. To be precise we're going to have 42″, 48″, 55″, 65″, 77″, and 83″ models.
A 42-inch variant will come as a welcome part of the range for many. We know that space is limited for many people and price is a huge factor when investing in an OLED TV, this means having a more affordable 42-inch model is a great move from LG.
Unfortunately, the 42-inch model won't have LGs new 'Brightness Booster Max' technology, this being reserved for larger models. This means we're not going to see the 1800 nits peak brightness that the larger models will purportedly have.
The 42-inch model is however going to be an excellent option for gamers. The LG C3 features a 0.1ms response time, extremely low input lag, and 4 HDMI 2.1 ports. It's defiantly a TV that's been designed with gamers in mind. Nvidia G-Sync, FreeSync Premium, and VRR settings are all easily accessed through LGs Game Optimizer. The one thing letting this TV down in our eyes is its refresh rate. The best gaming monitors are now coming with 240Hz displays but TVs just don't seem to have caught up yet. LG has announced that their C3 models will come with 120Hz panels which granted is just fine for TV watching and the current generation of consoles but if you're planning on plugging in a PC you might want to look elsewhere.
Is 42 inch the best size for the LG C3?
A 42-inch display definitely seemed like a lot to most people not so many years ago. Even though 42″ falls into the lower end of the spectrum when it comes to sizing on many modern TVs, that doesn't mean it isn't plenty enough for a lot of consumers. A smaller living room or bedroom is ideal for a 42 inch TV, so we think the LG C3 is going to ideal for this purpose.
READ NOW: Best 42-43 inch TVs available right now
Thanks to the wide-ranging capabilities of the upcoming LG C3, a smaller display for gaming is perfect – especially if you want to hook up a number of consoles or even your gaming PC. One last point to mention of course is that the 42″ model will be the cheapest option (assuming it remains the smallest variation of the LG C3) you can get your hands on.
---