WePC Annual Awards
Updated: Feb 7, 2023 12:03 pm
Our mission at WePC is to provide you with the very best, honest, accurate, and unbiased content around tech and gaming – here's how we do it
WePC is reader-supported. When you buy through links on our site, we may earn an affiliate commission. Learn more
WePC Best of 2022 – categories
Brand of the year
Innovation of the year
WePC Awards 2022: All winners revealed
It has been another excellent year in the tech industry, filled with incredible innovation. Narrowing down several possible candidates was quite difficult for most categories but we have managed to whittle it down to our 2022 products of the year.
The WePC team has had the pleasure of testing a whole range of 'next-generation' gear, and the results are in!
Brand of the year:
ASUS was a standout brand for 2022, producing some of the highest-performing, most reliable PC gaming products out there. The ROG Strix OC RTX 4090 was a particularly triumphant design, perfectly balancing performance with cooling.

We also saw the ASUS PG42UQ in 2022, delivering an outstanding experience, resulting from its 4K OLED panel, once again leading the pack when it comes to technological innovations

More importantly, ASUS was not without responsible developments in 2022 either, winning recognition as one of the Asia-Pacific Climate Leaders of the year, due to it achieving the second-largest reduction of core emissions, managing to lower harmful output by a staggering 43.2%, setting a positive example that we hope to see other tech companies follow.

ASUS also made waves at CES in 2022, showing off a swathe of futuristic laptops and tablets including the resplendent Zenbook 17 OLED, a foldable laptop/tablet that's all screen. Not to outdo themselves, they also debuted the Zenbook 14X OLED Space Edition. Even in 2023, it's the most beautiful laptop we've ever seen, and it doesn't sacrifice an ounce of performance for its prettiness.
Innovation of the year:
There were a lot of cool tech innovations in 2022, but none more showstopping than the Corsair Xeneon Flex.
The flexible screen would have been enough, but the fact that it's OLED, 240Hz, and has a 0.1ms response time meant that the Xeneon Flex sacrifices no performance in spite of its innovative bendable panel.
It'll be a while before we see anything as visually stunning and impressively practical as the Corsair Xeneon Flex.
Best gaming headset:

When it came to the end-of-the-year awards, nothing came close to the SteelSeries Arctis Nova Pro headset. The comfort, audio fidelity, and gaming experience were unrivaled, proving that wired headsets are still competitive in 2022.
SteelSeries Arctis Nova Pro wireless gaming headset
USB, 2.4GHz, Bluetooth 5.0
PC, PS5, PS4, Nintendo Switch
Best gaming mouse:
At the end of the year, the standout gaming mouse turned out to be the Razer Viper V2 Pro, for its impressively low weight, ambidextrous comfort, and unparalleled gaming performance. The end-of-year award might have gone to the Razer DeathAdder V3 Pro, but we found the Viper V2 Pro just edged it.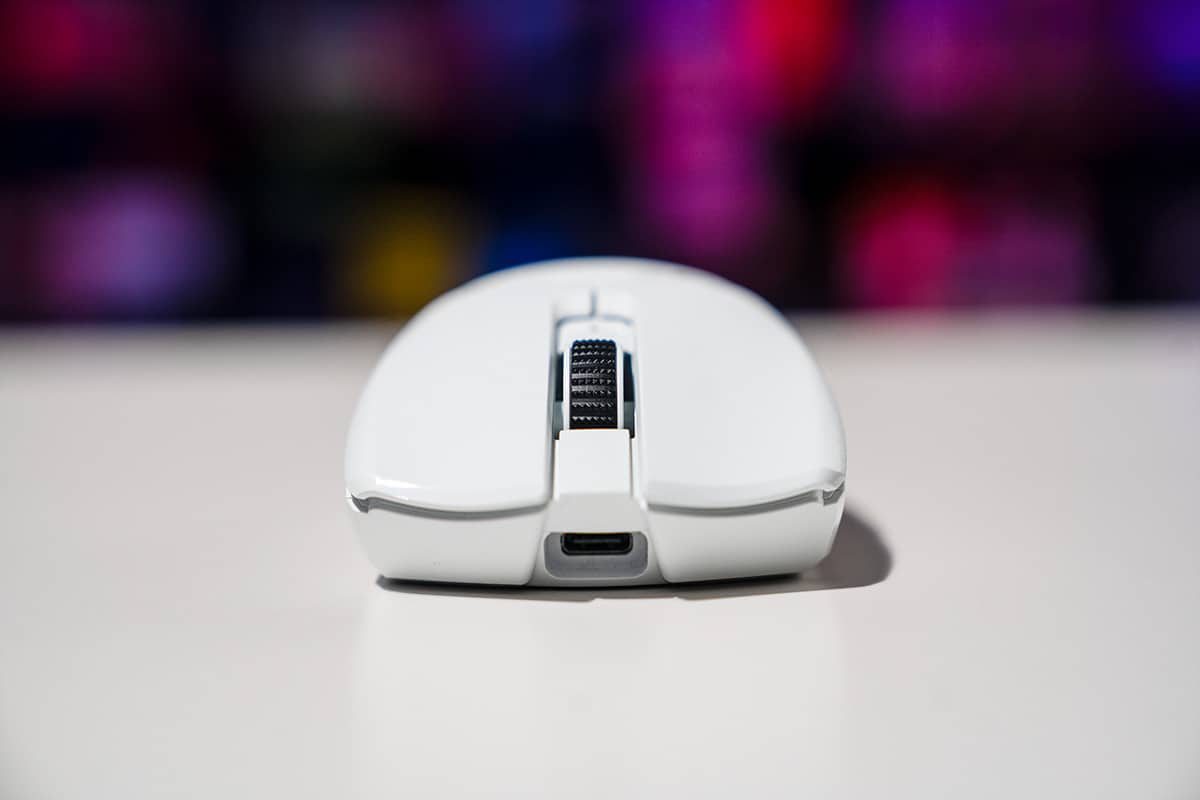 Razer Focus Pro 30K optical
2.04oz/58g/roughly 1 tennis ball
Best gaming keyboard:
2022 was a great year for gaming keyboards, but it peaked with the Mountain Everest 60. This board provided an experience, unlike anything we'd seen from a big company before, with ultra-premium materials and a tactile typing experience far above its price.
Mountain Everest 60 gaming keyboard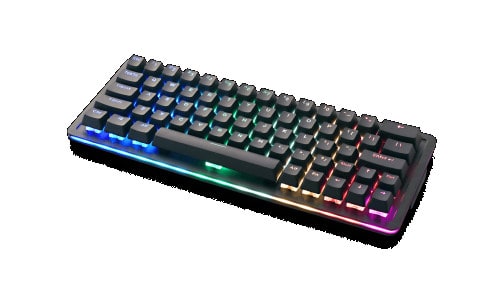 Pre-lubed Mountain Tactile 55
Yes, with 3 or 5-pin Cherry-style switches
Best gaming chair:
Secretlab's Titan EVO is the most complete gaming chair we've experienced, with comfort and ergonomics at the forefront of its design, succeeding in these areas better than its competitors.

Secretlab Titan EVO 2022 Series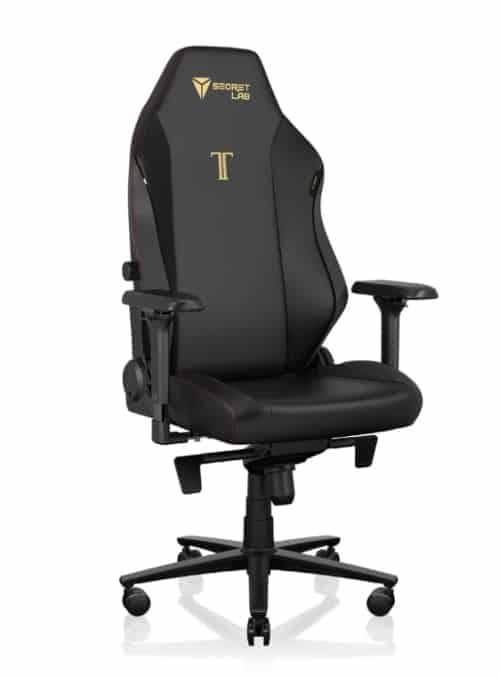 Height range (Medium Size)
Best PC case:
With the previous year showcasing some of the best PC cases to date, 2022 had a bit of an uphill climb. Well, Hyte rose to that challenge with the Y60, a clever take on a PC enclosure, with supreme features, stunning visuals, and excellent performance.
456mm x 285mm x 462mm (LxWxH)
Best gaming laptop:
2022 was a competitive year for gaming laptops, but the XMG Neo 15 E22 (branded as the Eluktronics MECH-15 G3R in North America) just clinched victory.
This is mainly due to having the most high-powered graphics card options on the market for a decent price, excellent onboard software with granular power and fan control, a great optomechanical keyboard, and a high refresh rate QHD screen. It also comes with the option for a unique external water cooling system.
XMG Neo 15 E22 / Eluktronics MECH-15 G3 (2022, i7-12700H)
Nvidia RTX 3070 Ti (150W) / 3080 Ti (175W)
Best GPU:
When it came to new graphics cards of the year, there was no contender to the behemoth that is the RTX 4090. With performance and features way ahead of the group there was no competition.
Although there might be some cheaper alternatives nothing matches its power.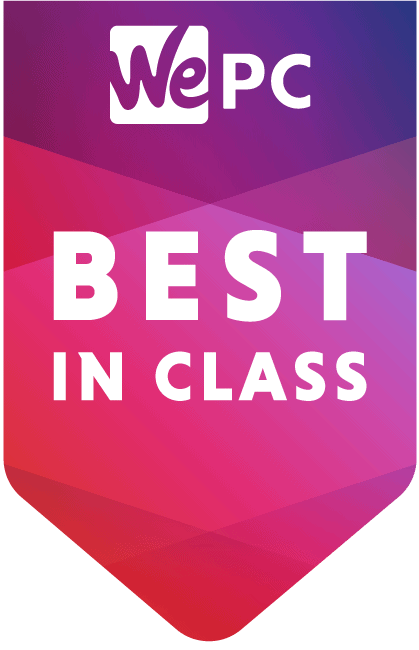 ASUS ROG Strix RTX 4090 OC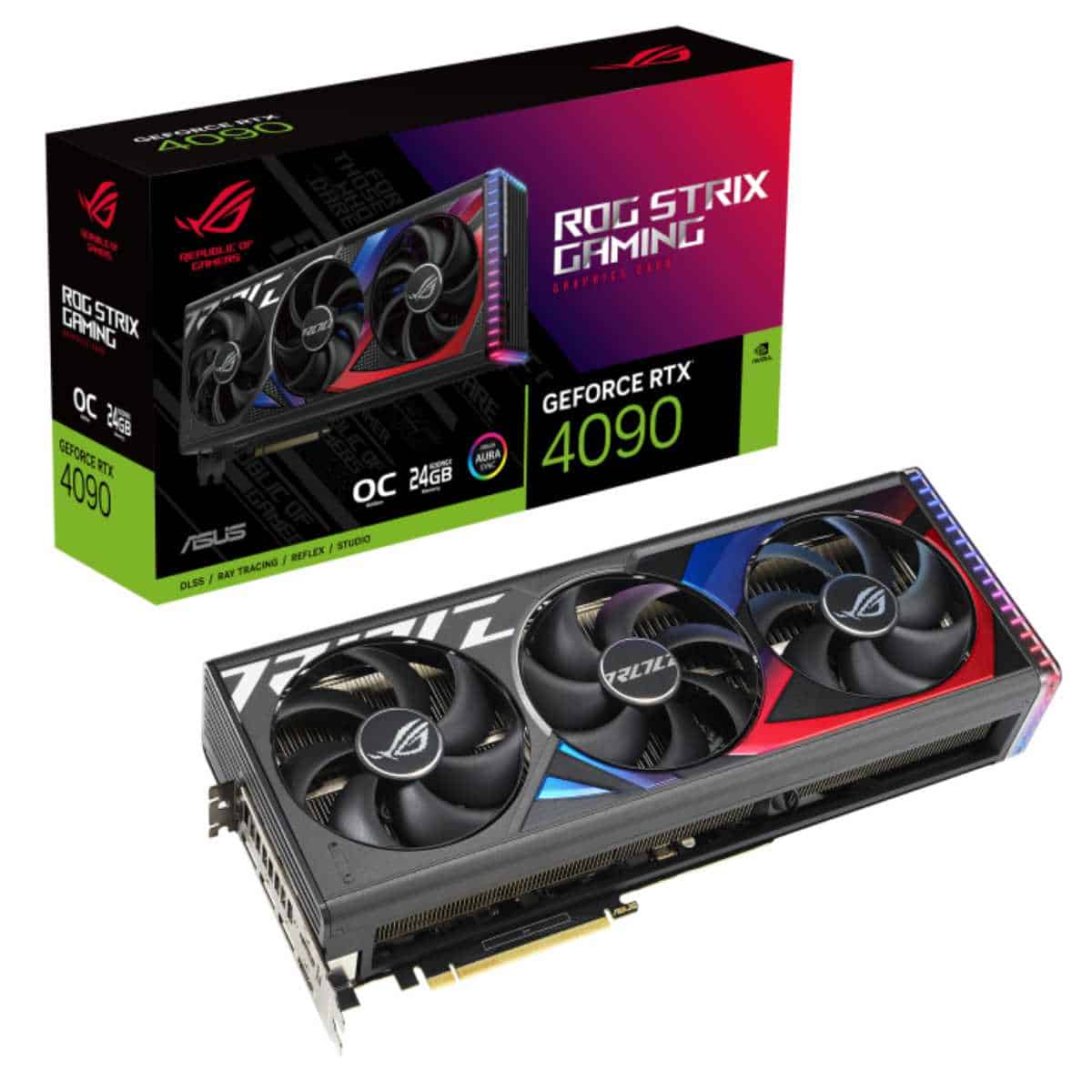 Best CPU:
AMD stole the spotlight last year, with the AMD Ryzen 7 5800X3D. This CPU was the first of its kind, donning a brand new 3D V-cache technology. AMD promised that the advanced cache stacking technology would massively improve performance when gaming. AMD delivered.
Best gaming monitor:
We had to wait until the backend of 2022 to finally get our hands on the PG42UQ, but boy was it worth it.
The new 42-inch OLED gaming monitor from tech giants ASUS packed a punch in both gaming and visual performance.
The featured-packed design included everything you could want for PC and console gaming, making it our editor's pick in the gaming monitor space.
ASUS ROG Swift PG42UQ OLED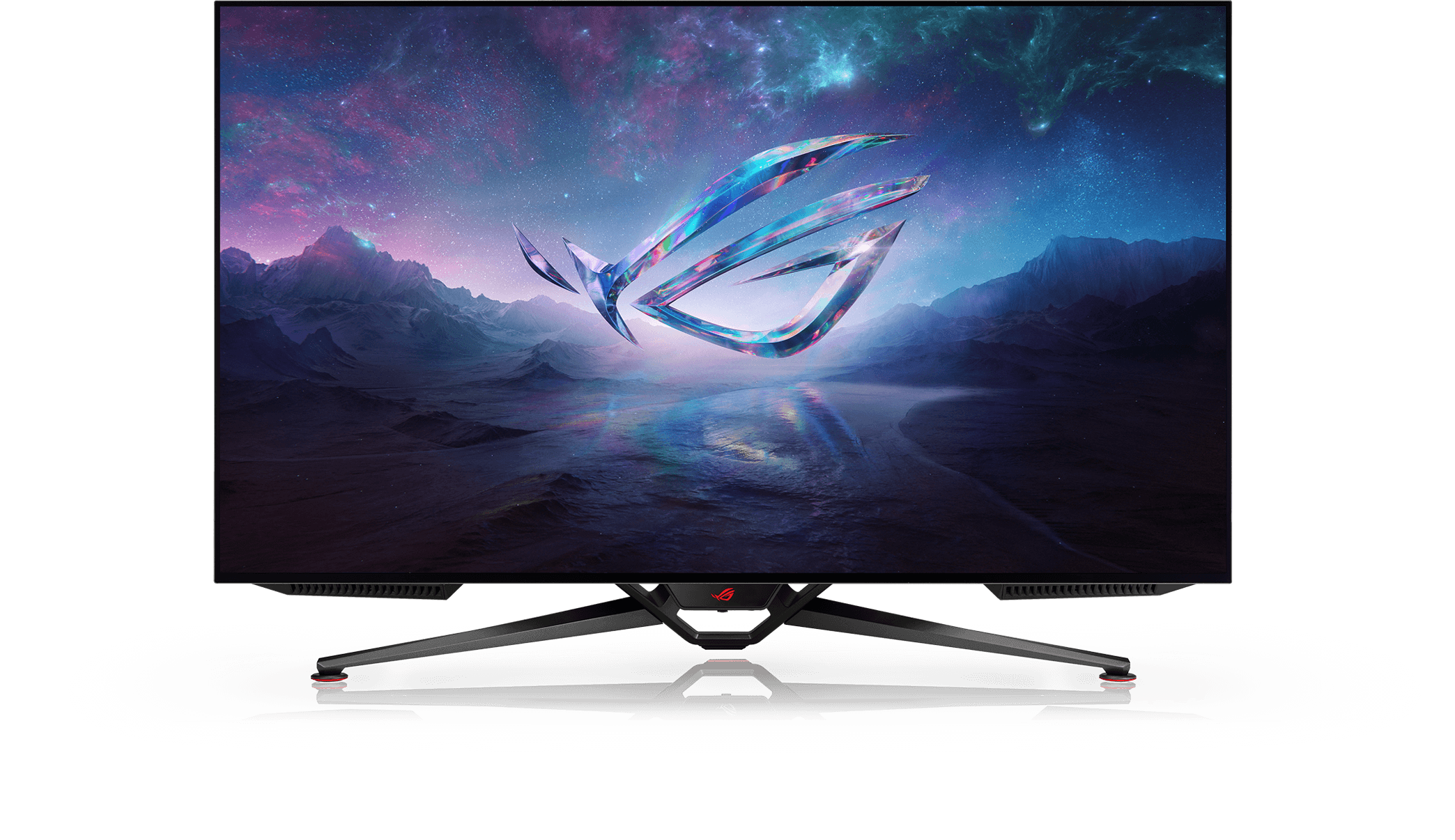 Best gaming TV:
2022 was an exciting year for gaming TVs, with almost every brand releasing its own gaming-tailored display. However, the LG C2 was the pick of the bunch – delivering a stunning OLED visual experience that was superb for gaming, movie consumption, or general entertainment.

Better yet, the LG C2 still managed to reside in the longer end of the price spectrum – far cheaper than the market's mini-LED alternatives.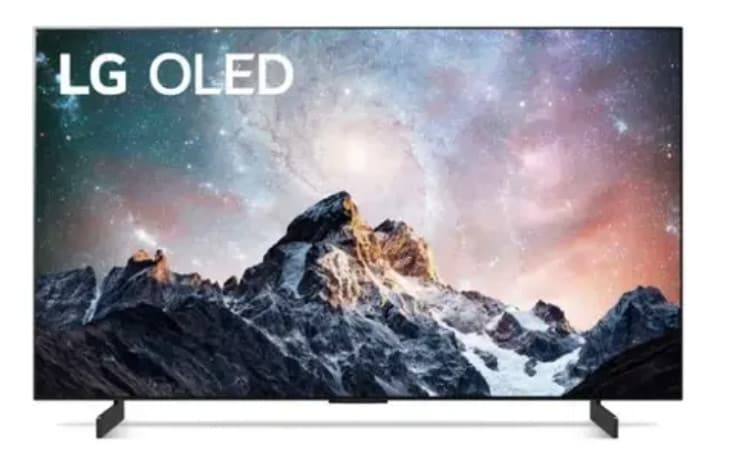 42″, 48″, 55″, 65″, 77″, 83″
Best CPU cooler:
The ASUS Ryujin ii is built to last, is aesthetically pleasing, and performs better than most AIOs on the market. We have never quite seen anything like this industrial monster, the Ryujin ii becomes the centerpiece of your system thanks to the fully customizable LCD display on the CPU block and its sleek, black looks. Appearance isn't everything, as the Ryujin ii manages to keep even the hottest CPUs cool.
Asus ROG RYUJIN II 360 CPU Cooler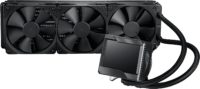 Intel: LGA 1150, 1151, 1152, 1155, 1156, 1200, 1366, 2011, 2011-3, 2066 AMD: AM4, TR4*
3x Noctua NF-F12 InductrialPPC 2000 PWM Fans
3.5″ Full Color LCD Screen
WePC Readers' Choice 2022
Brand of the year
Best PC component
Best PC peripheral
Game of the year
Coolest kit
WePC Best of 2022 and Readers' Choice Awards
We're extremely excited to announce the first of our annual award shows – the WePC Best of 2022, incorporating the WePC Readers' Choice awards.
The WePC team is set to announce the must-have tech from 2022, in the first of an annual showcase that will highlight the very best releases of the year.
The WePC Best of 2022 awards will reward the very best tech of the year, as judged by the in-house team of experts. The winner in each of the 20 categories will be selected from a shortlist of five, with the runners-up getting an 'honorable mention'.
In product categories, the only requirement is that the tech was released – and reviewed by WePC – in 2022. All the nominated products have scored at least four stars on WePC and every product nominated is recommended by the WePC team. These awards will let you know what piece of kit is the best of the best.
WePC Readers' Choice Awards 2022
We wouldn't be anything without our readers and there are five additional categories where you decide who wins. If you want your voice to be heard, you can vote through our social channels, including TikTok. More details on this will be announced nearer the time.
How winners are decided – WePC Best of 2022
The WePC team is made up of hardware specialists and our esteemed panel will decide the winners based on experience of the hardware industry and on reviewing products over the year. All products will have been awarded at least a four-star review on WePC.
How winners are decided – Readers' Choice
Voting will be done through the WePC social channels from a shortlist compiled by the WePC team.
How to get involved
The Readers' Choice Awards give you the chance to make your voice heard, with five distinct categories that you can vote for across our social media channels. We will also be streaming all the action from the night live so you can watch as each and every award is handed out. The date of the first annual WePC awards will be announced nearer the time.
How we test
Wondering what kind of effort goes into our rigorous product review process? We've demystified it all, so you can be sure to trust all of our reviews, and how we get to drawing those all-important conclusions.
WePC product awards
We reserve our awards for only the best products that we review. These are our stamp of quality, meaning that you really can't go wrong with anything that has been through our rigorous testing process.
WEPC TEAM
Editorial independence is at the heart of everything we do at WePC. The editorial and advertising teams work completely separately and we will never modify a review or any other piece of work based on commercial considerations.
Code of Practise
All of our journalists are held to the same high standard of work and we adhere to the IPSO Editors' Code of Practice. We firmly believe in and strive for transparency, accuracy, originality, accountability and honesty in everything we do.
---