Best Xbox headset for Series X/S 2022
Enhance your Xbox audio
Updated: Nov 23, 2022 7:23 am
Given how long it took for Xbox consoles to become attainable after the absolute mess that was the silicon shortages and the COVID-19 pandemic, we've realized that rounding up the best Xbox headset for Series X/S has been a long-overdue task for us. So, now that enough of you actually have an Xbox, let's have a look at the best headsets for team green, and what exactly you should keep in mind when shopping for one.
The first thing you should be keeping in mind is Xbox's irritatingly closed-off proprietary wireless audio codec, unimaginatively named, Xbox Wireless. As the technology is not open source like classic 2.4GHz or Bluetooth, you have to pay Microsoft for certification to make your headsets work with the wireless tech. This means, unlike PS4/5 headsets, you can't bet on any PC headset to work, so you have to buy an Xbox-Specific headset. With that brief lesson in corporate fussiness over, let's get to the good stuff.
---
01
The best of the best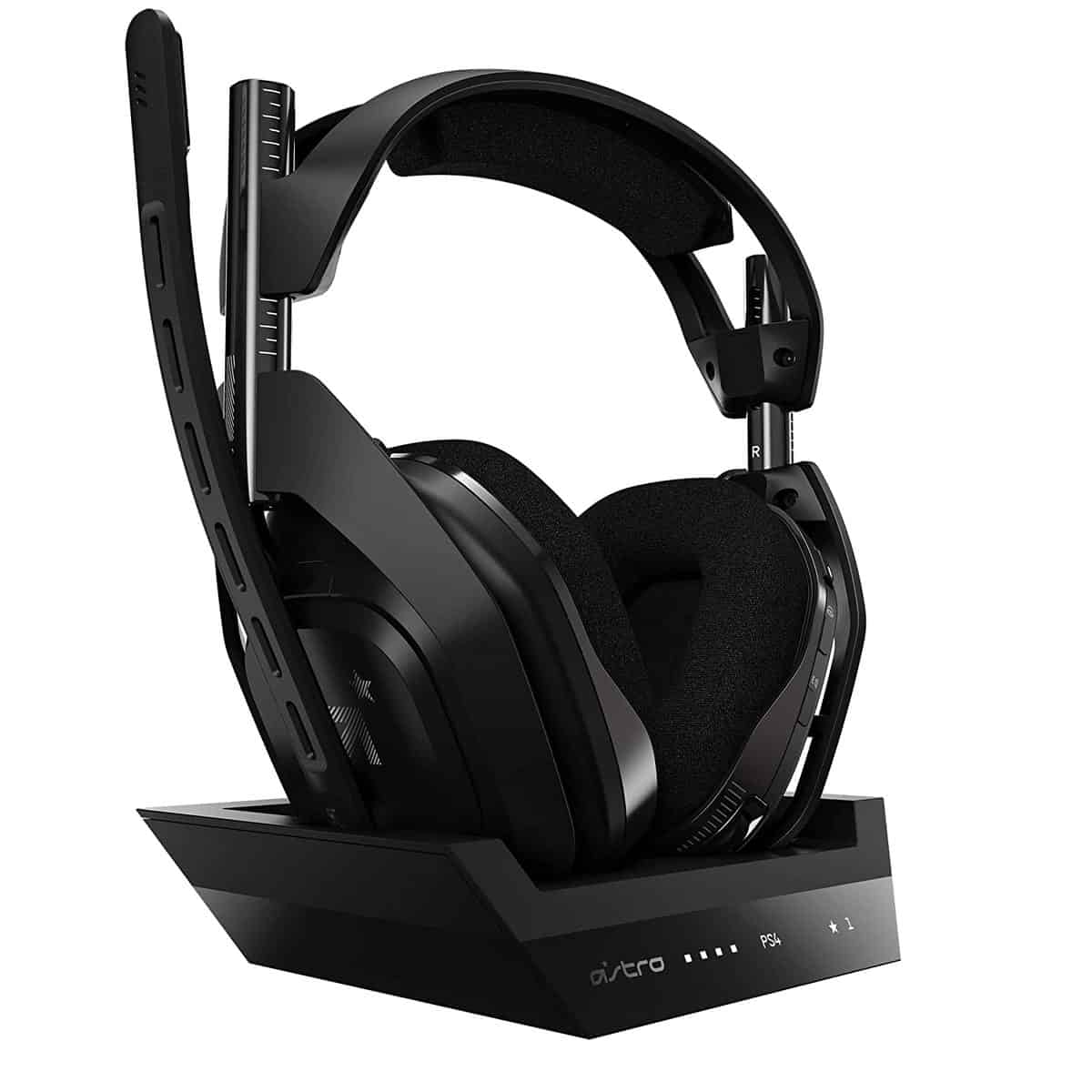 ASTRO Gaming A50 Wireless Gaming Headset
02
The runner up
Razer Kaira Pro headset for Xbox
03
Cross compatible pick
SteelSeries Arctis 9X Wireless Gaming Headset
---
How we test
At present, we utilize a range of real-world tests for gaming headsets, we use them for as long as possible, listening to music, playing a variety of games, and other general content consumption. We also take a dive into the software (where applicable) to mess with the EQ settings, lighting, and any other features the headset in question has.
Additionally, we take particular note of how good (or bad in some cases) the audio quality the headset produces, so we subject the headset to various different types of music. This allows us to get an idea of the bass, mids, and highs. This means we know where the headset's limits are and how good the sound quality is for different genres and listening experiences overall.
We then test the mic, usually via simply playing games, noting what teammates think of the quality and how well communication is upheld. We also do a brief recording test to see how it functions in a real-world environment. This allows us to hear how effective the noise cancelation is, and how much vocal clarity is retained. (Bear in mind that it will sound drastically different after going through a VoIP program like Discord or Teamspeak).
What to consider when choosing the best Xbox headset for Series X/S
This is a pretty perilous product category, as even the best gaming headsets can vary a lot in terms of quality, reliability, and audio fidelity. So, in order to make a good purchase decision and avoid painful buyer's remorse, there are a few key areas for consideration. The most important ones are price, comfort, build quality, and audio fidelity. Other areas, for example, design are technically less important, but this varies from person to person so we'll do our best to keep this variance in mind. Let's take a closer look at what you need to be thinking about.
Price
Annoyingly, the price of gaming headsets is generally very inflated far past reasonable levels. This is a result of the inevitable 'gamer tax' that helps bolster the price of technology that would otherwise be priced quite low. So, it's worth shopping about to see the differences in price between your shortlist of headsets. Additionally, we've seen prices fluctuate by up to ~30% on the same headsets for Xbox depending on the vendor in question. This means that even when you've settled on your next gaming headset, it's worth looking at the different vendors localized to your region as there's a decent chance that you could save a buck.
Comfort
Given that you've landed on this page, we're willing to bet that you're going to spend more time wearing the headset than you'd like to admit. This presents an issue as companies continue to churn out headsets that become irritating after an hour of use. The most common culprits for this irritation are the headset's weight, the clamping force being too strong or too weak, and the ear cushions becoming too hot after a short period. Additionally, some companies skimp on the padding, which created uneven pressure on the user's head.
Build quality
As mentioned earlier, the prices of gaming headsets can repeatedly reach truly unreasonable levels on the regular. So you'll probably end up paying a bit more than you'd like, so you've got to make sure the build quality is up to scratch. Some aspects of headset design that can be symptomatic or poor build quality are overuse of plastic, creaks or rattles, and loose fittings. Loose fittings are typically found at pivot points of the head around the earcups or the adjustment mechanism on the headband.
Audio fidelity
This is a tricky one, as everyone has different preferences when it comes to audio. Generally speaking, we're looking for a wide frequency response that doesn't favor one area over another too much. However, there is a caveat to this for gaming headsets as it's actually preferable to have a little extra bass as it helps to amp up the impact of gunshots, explosions, and other signature sounds of video game audio.
However, many gaming headsets overblown the bass to such an extent that the mids and highs suffer. Additionally, as headphones and headsets use dynamic drivers, the mix can get muddled at higher volumes, so it's helpful to have a headset that performs well at low volumes so you can mostly avoid this problem.
Mic quality
The mic is what separates headsets from headphones, and as the defining factor, it has to perform. If it doesn't you run the risk of miscommunication, gameplay losses, and the inevitable verbal abuse as a result of your accidental insolence. Most good gaming headsets these days have noise-canceling technology that helps filter out background noise, particularly keystrokes, mouse-clicking, and gross snacking sounds. Some more budget-oriented gaming headsets don't have noise-canceling mics, but the background noise can be mitigated to an extent by VoIP programs like Discord and Teamspeak, however, it's still preferable to have native noise-canceling.
Design
This is so subjective that we have no set rules for reviewing this, but if you're concerned about the overall looking of your PC gaming setup, then some energy should be devoted to considering the aesthetic and color scheme of your new gaming headset. Happily, they often have a few different options to go for, with the bare minimum typically being a black or white colorway.
---
The best Xbox headsets for Series X/S
ASTRO Gaming A50 Wireless Gaming Headset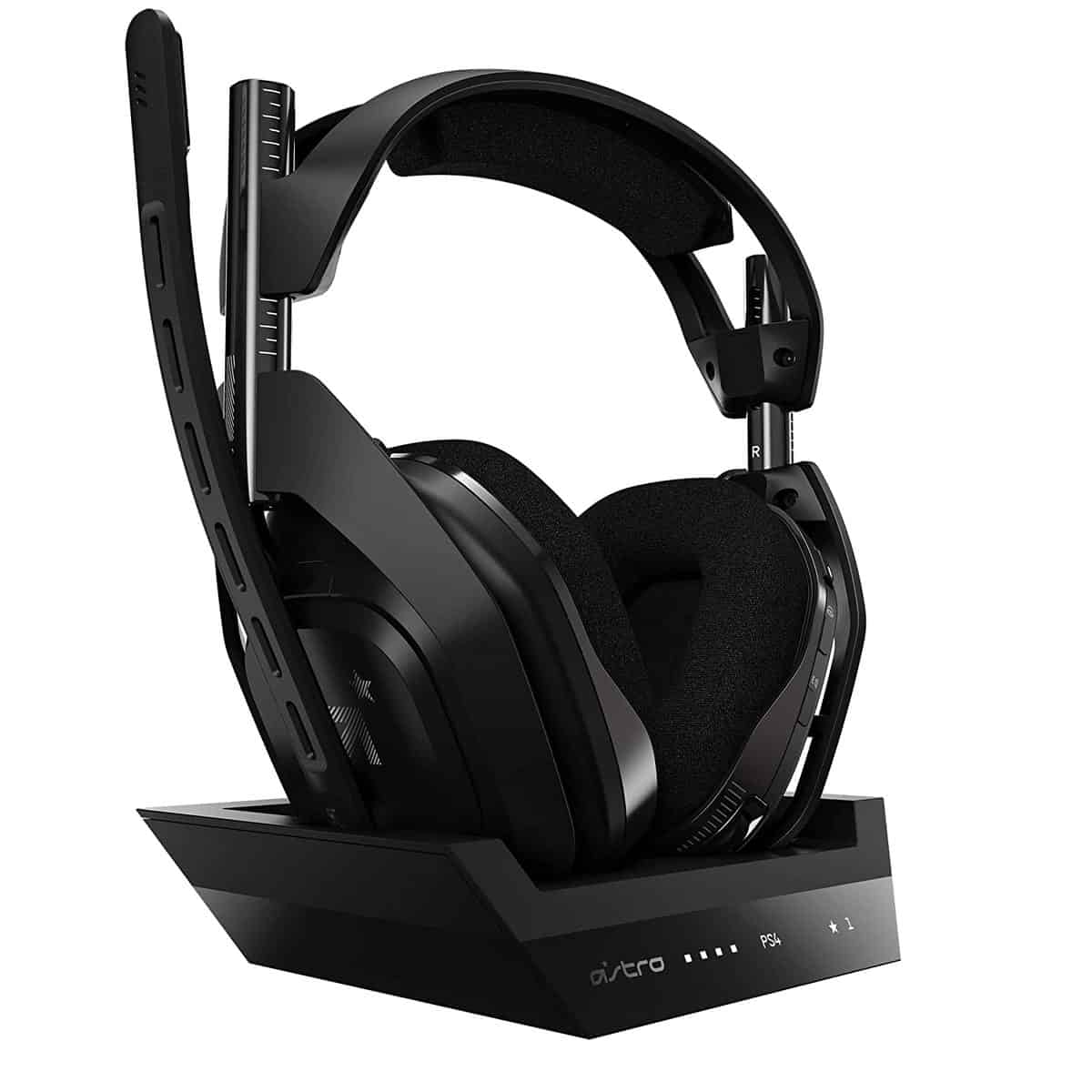 Great audio balance

Durable design

Superb surround sound

Very comfortable
Not true 7.1

Design screams "gamer"
We start this list with the OG GOAT, the Astro A50 wireless gaming headset. Not technically Xbox exclusive, but they make variants of this fantastic headset for all platforms without varying the price, so we count it here anyway. This headset has remained a winner for a while, continuing to top our 'Best wireless gaming headsets' page to this day.
There are good reasons for this. It's generally agreed upon to be the most comfortable gaming headset out there, due to the super plush ear cushions upholstered with a stupidly soft fabric. We also love the included charging dock/DAC, making adjustments and charging almost effortless. It's actually silly how we don't see more charging docks with headsets, as we continue to plug them in and leave them lying on our desks live CAVEMEN.
Other reasons for the Astro A50's continuing popularity include the comprehensive adjustment mechanism, impressive reliability, and clear mic. The audio quality is also great and can be further modulated via Astro's EQ software, which is only kind of awful, which is good going when it comes to peripheral companion software.
Read our full ASTRO Gaming A50 Wireless Gaming Headset Review for more details on the best of the best.
---
Razer Kaira Pro headset for Xbox
Xbox Wireless (Works with PC via official Xbox dongle)
Up to 15 hours (with Chroma Lighting) / 20 hours (without Chroma Lighting)
Lightweight

Comfortable

Bassy

Good mic clarity
When we took delivery of the Razer Kaira Pro for Xbox we were instantly enthralled by the Halo design. It echoes Master Chief's armor, with decorative applications of '117' and some other hidden Halo references. It's also adorned with fake scuffs and scratches then help give it a war-torn, been through hell and back aesthetic that we really liked.
Additionally, the quality of the headset is great, with comfortable padding, a robust headband, and an adjustment mechanism that stays put. We also liked the way the black padded sections contrast with the khaki-colored sections.
Admittedly, there is a little too much plastic in use here, casting slight doubts over the longevity of the headset, but for our testing period it held up well to some overly aggressive treatment and the overall sound profile was nicely balanced. If you're a big fan of Halo, this is the best headset for Xbox you'll find here.
Our Razer Kaira Pro hands-on has more details if you're keen.
---
SteelSeries Arctis 9X Wireless Gaming Headset
Great audio reproduction

Clearcast mic

Very comfortable

Durable
Not enough customization

Some may find them a little tight
Steelseries has been one of the most successful gaming headset companies out there. They've recently released the long-awaited follow-up to their Arctis pro, the SteelSeries Arctis Nova Pro wireless gaming headset. However, the Arctis 9X is still a fantastic option for the Xbox gamer. Aside from the great audio quality, retractable mic, and reliable wireless connectivity, we love the Xbox-green accents on the headband.
On a related note, SteelSeries has opted for a floating headband design that we are big fans of here at WePC. Floating headbands are great as they don't require resetting multiple times a day as the natural elasticity means that they dynamically adjust to the user's head. This is a massive quality of life improvement as it can be really annoying to find the perfect setting over and over again. Additionally, the typical adjustment mechanism loosens over time as the ridged increment wears away. This ensures that won't happen.
You can read our full SteelSeries Arctis 7 Wireless Gaming Headset Review for details as these headsets have very similar specs.
---
Other gaming headsets we've reviewed
Even if a headset doesn't make it into one of our pages, it might still be worth considering, you can check out the other headsets we've reviewed down below.
Related headset pages
Looking for more gaming advice? You're in luck as we've written about it a lot. Check out some of our related pages below.
---
Best Xbox headsets for Series X/S: Final word
As mentioned earlier, the proprietary wireless tech Xbox insists on using severely limits your options. However, if you give it some thought, you can get a headset like the Astro A50 that will work with both PC and Xbox. But bear in mind that getting a headset that works on Xbox, PC, and PS5 is very tricky, so you might just have to accept it, buy a couple of headsets, and switch between them depending on the platform in question.
---