As a gamer, your hands are the weapons with which you go to battle when you're playing games like COD or  World of Warcraft. They're the tools that you use to build entire worlds in Minecraft or to decorate your Sims family's home. In games like Forza Horizon 4 or Assetto Corsa Competitizone, your hands are quite literally the driving force that keep you on course. 
So, it's safe to say that you want to avoid hand injuries at all costs. 
Unfortunately, carpal tunnel syndrome is a fairly common complaint amongst gamers due to the long hours your hand spends hovering over your mouse. That's why choosing a mouse designed to help mitigate the causes of carpal tunnel syndrome is so important, and that's why we took it upon ourselves to find five of the best mouse options for you to choose from.
Logitech MX Vertical Wireless Mouse
Logitech MX Vertical Wireless Mouse
Logitech MX Ergo Wireless Trackball Mouse
Logitech MX Ergo Wireless Trackball Mouse
Evoluent VM4R Vertical Mouse
Evoluent VM4R Vertical Mouse
Logitech MX Vertical Wireless Mouse
Logitech MX Vertical Wireless Mouse
If you're looking for results, then our top pick offers a 10% reduction of muscle strain even after long periods of use with this mouse. It has a high-precision sensor and tracking and impressively, it can connect to up to three PCs for cross-computer control.
Logitech MX Ergo Wireless Trackball Mouse
Logitech MX Ergo Wireless Trackball Mouse
The Logitech MX Ergo Wireless trackball mouse has everyone talking, but does it live up to the hype of being an M57 upgrade? Its unique angled design and the multiple customizable buttons mean we're inclined to say yes!
Evoluent VM4R Vertical Mouse
Evoluent VM4R Vertical Mouse
Evoluent is a trusted brand and after testing their VM4R Vertical Mouse, we can see why. The intuitive interface and thoughtful design show that gamers are at the forefront of their mind when it comes to gaming mice, including how to reduce the chance of carpal tunnel.
Anker Wireless Vertical Ergonomic Optical Mouse
Anker Wireless Vertical Ergonomic Optical Mouse
We found the perfect compromise between price and protection against carpal tunnel in the Anker Wireless Vertical mouse. It's an unbeatable choice for anyone shopping for a gaming mouse on a budget but it doesn't lack in quality or comfort. It seems to be missing a wire though… but that one's intentional. After all, it is wireless!
Razer Pro Click Humanscale Wireless Mouse
Razer Pro Click Humanscale Wireless Mouse
The rapid movements made with the Razer Pro Click Humanscale mouse are as sharp as the brand's name for seamless gameplay and fast responses. It's an admittedly expensive option but it should last for 50 million clicks, so you'll definitely get some use out of it first!
How We Chose
At WePC, a lot of us work with computers for the majority of our day, especially when we're testing products for our reviews. This means we spend a lot of time with our hands on a computer mouse, so we can empathize with the aches and pains that can come with this.
As a result, we sought to find 5 of the best gaming mice for carpal tunnel. We loved what we discovered so much that we decided to put them together in this article with a buyer's guide to help you find the same sweet pain-relief that the whole WePC office is now enjoying.
We chose our products based on what we found to be the most effective design for relieving the symptoms or cause of carpal tunnel syndrome and what we know to be popular amongst gamers. We also checked them against our 'things to consider' list which covers a few of the most important features you should think about when choosing a gaming mouse.
Things to Consider
No matter how much research you do, if you're not sure what you're looking for in a gaming mouse for carpal tunnel then you might not end up choosing the perfect one for your needs. That's why, before we get into the things you should consider, we encourage you to get a clear idea of what you're hoping to get out of your mouse. Keep this in mind when deciding.
Size
A gaming mouse should always be the right size for your hand to encourage you to maintain a relaxed, natural position that doesn't strain or overwork your hand. Too big and your fingers will hit all the wrong spots, but too small and you'll have to clench your fingers.
Think of how you'd hold your hand for a handshake – firm, but not too firm. That's how you should hold your mouse so you can keep your wrist and forearm in a straight line, rather than at an awkward angle. Check the dimensions of your current mouse and use this as a comparison for any potential new mice or use it to tell you what size you're looking for.
Weight
The weight of your mouse is equally as important as it can influence the level of strain your hand is under while you're gaming. In fact, it's one of the main causes of injuries such as repetitive strain and carpal tunnel, so it plays a huge part in how suitable a mouse is.
However, it's again something that depends a lot on what feels most comfortable to you as you're holding it, as even just a few grams heavier or lighter than what you're used to can throw your balance off. For example, do you prefer how a heavier mouse feels more stable in your hand, or how a lighter mouse can glide around your desktop with minimal effort?
Wireless?
Okay, this one goes a little bit deeper than preference, as this particular part of the equation can also affect your performance. Although more of an issue in the past, wireless mice are known to be less reliable as they had trouble with lag which slowed the pace of gameplay.
These days the gap in performance quality is less notable, so is it possible to get a wireless mouse without compromising on the response times. With a wireless mouse, you'll enjoy more flexibility so you can move your mouse around easily, putting less strain on your hand.
Sensor
A lot of this one will be down to personal preference as it depends on how much speed and efficiency you like your cursor to have as it replicates your movements on the monitor.
High sensitivity means you can navigate the cursor with minimal movement, which might be useful if you're trying to limit how much you move your hands due to the pain from carpal tunnel syndrome. However, some gamers will never stray from their slower sensor style.
Switches
Switches that get stuck aren't just frustrating, but they can also place more strain on your hand as it's harder to fully depress it. Sticky switches require more force from you to register a click, so your muscles and tendons will therefore have to work harder, and this is hardly ideal for anyone suffering from carpal tunnel syndrome. So, aim for a responsive switch.
You should also keep an eye out to see how many clicks your mouse is estimated to carry out before it shows signs of wear and tear. Anything above 50 million is good and should last you for a reasonable amount of time before it requires replacing.
Best Mouse For Carpal Tunnel:
Logitech MX Vertical Wireless Mouse
Medium (120 x 79 x 79 mm)
Logitech MX Ergo Wireless Trackball Mouse
Evoluent VM4R Vertical Mouse
Windows Vista Ultimate, Windows Vista Business, Windows Vista Home Premium, Windows XP Home Edition, Windows Vista Home Basic, Windows XP Professional
Anker Wireless Vertical Ergonomic Optical Mouse
3.98 x 3.23 x 3.15 inches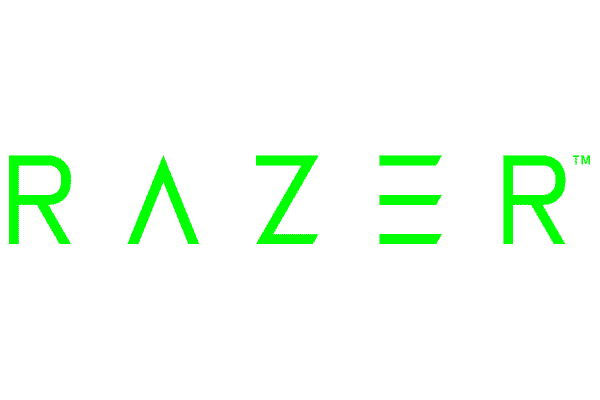 Razer Pro Click Humanscale Wireless Mouse
Logitech MX Vertical Wireless Mouse
Medium (120 x 79 x 79 mm)
You can customize the buttons to adjust the speed and accuracy of your cursor or to personalize certain functions.
The wireless mouse can provide up to three hours of use from a one-minute quick charge when you're in a hurry.
You can connect three different ways and can easily switch between them.
Its design was driven by science to reduce muscle strain and wrist pressure.
If you have larger hands, you may find the position of the scroll wheel award or difficult to comfortably click.
The advanced ergonomic design of the Logitech MX Vertical Mouse means your hand naturally rests in a comfortable handshake position while you play, although your opponents may not want to shake hands after you thrash them with the help of this gaming mouse.
Muscular strain is reduced by 10% compared to a traditional mouse which is all thanks to a unique 57-degree angle that keeps your forearm from twisting, so you can enjoy longer gaming sessions without suffering the consequences or worsening carpal tunnel symptoms.
Pack all the action into one session and extend your control across two or even three screens as this Logitech mouse is compatible with seamless cross-computer navigation. Connect to up to three Windows or Mac computers via the USB receiver that's included.
Your aching hand will be happy to know that the hyper-efficient tracking means it has to work a lot less hard as it has a 4,000 DPI high-precision sensor that provides precise tracking and accuracy which trumps any type of traditional 1,000 DPI sensor.
Logitech MX Ergo Wireless Trackball Mouse
The trackball functionality is as good as if you were using the M570 wired mouse from Logitech.
The rubberized top is comfortable for your hand to rest on.
It's a great choice if you have smaller-medium-sized hands.
The unique angle may take some getting used to and some customers find they don't get on with it.
In close second place after our top pick is a second option from Logitech, this time the MX Ergo Wireless Trackball Mouse. Based on aesthetics alone we have to admit that this gaming mouse is pretty cool, but what's even greater is that it's super comfortable to hold.
The ergonomic sculpted design features an adjustable hinge so you can adjust the trackball angle from anywhere between 0 to 20 degrees. You can customize it to suit the shape of your hand to reduce strain on your muscles and mitigate carpal tunnel syndrome symptoms.
This is another mouse that's capable of cross-computer control and navigation, but with this mouse, you can only connect up to two computer screens instead of three. There's also a precision scroll wheel for seamless movements and tracking.
It features a rechargeable battery that can last for up to 70 days without being charged back up again, that's 4 whole months on a full charge. Even one minute of charge can provide a full day of battery life, although this depends on the level of use and conditional context.
Evoluent VM4R Vertical Mouse
Windows Vista Ultimate, Windows Vista Business, Windows Vista Home Premium, Windows XP Home Edition, Windows Vista Home Basic, Windows XP Professional
You'll avoid blisters thanks to the wide lip which prevents your fingers from rubbing against the desk as you move the mouse across the desktop.
It's equipped with hyper-scrolling for when you need to skim read through large documents.
You can trust in the quality of the brand as Evoluent has won multiple awards.
Some customers report that the coating/finish begins to wear after extended periods of use.
We'll admit that first laying eyes on the Evoluent VM4R Vertical Mouse led to a few questions, but the more we thought about it the more we couldn't stop thinking about it and how clever the design is. It's thoughtfully and beautifully sculpted for optimum comfort.
The thumb rest has been upgraded to offer improved comfort and the buttons are strategically placed so that they're easy to reach. The intuitive interface makes it easier for you to hit the right buttons when you're gaming as well as reducing the strain on your hand.
Mouse Manager software is included with the purchase so you can program the buttons to your individual preferences for a personalized experience, and this is compatible with Windows 7, Windows 10, Mac OS 10.5 to 10.14 with an update for 10.15 in development.
Speaking of compatibility, the plug-n-play mouse works with every operating system that it can connect to via a USB. One last thing we love is that the top-mounted LEDs also indicate the selected pointer speed through the chrome thumb rest.
Anker Wireless Vertical Ergonomic Optical Mouse
3.98 x 3.23 x 3.15 inches
The ergonomic design helps to combat carpal tunnel as it encourages a more natural grip.
If you're looking to spend a little less then this is a great budget option.
It has a number of advanced features that allow you to customize the mouse to suit your exact preferences and needs.
The design is attractive and interesting as well as contributing to the level of comfort.
It's not the most durable option, although this is to be expected given the low price.
Another vertical mouse we looked at is the Anker wireless vertical optical mouse, a much more affordable option if you're looking for a gaming mouse on a tighter budget. Despite its lower cost, there's no compromise on quality or comfort with this ergonomic gaming mouse.
You'll notice that there's less strain on your hands due to the 'handshake' position that's encouraged by the shape and design of the mouse which allows for more seamless movement: a benefit for both your health and your gaming performance.
The 800/1,200/1,600 DPI Resolution Optical Tracking Technology is far more sensitive than a traditional optical mouse would be and it provides precise tracking across a variety of different types of surfaces for fast responses on your computer monitor.
For your convenience, there are also next/previous buttons which makes browsing the web much easier in between gaming as well as being great for gaming itself, and it automatically switches off after 8 minutes of inactivity to help conserve power.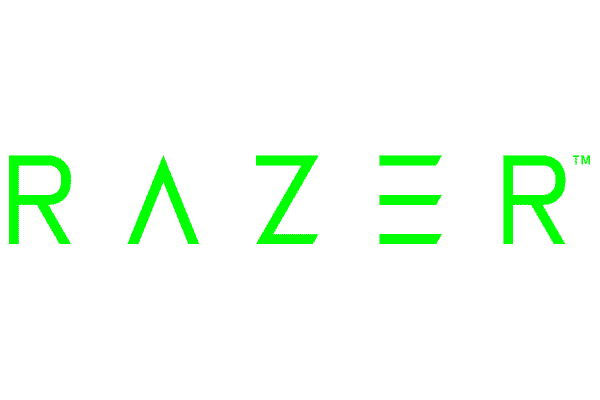 Razer Pro Click Humanscale Wireless Mouse
This is a durable option that should last for up to 50 million clicks.
It has a modern, attractive design that will look good next to your computer.
The multitasking function is a great feature that conveniently allows you to switch between applications.
Unfortunately, some customers report that Razer's customer services can be quite a frustrating process.
The 'switch' off function kicks in after only a short amount of time.
Last on our list is the Razer Pro Click Humanscale mouse which takes us back towards the higher end of the price range to round things off. The ergonomic form factor is excellent and would be perfect for the gamer who spends all day at their computer.
It combines a modern look with modern technology as it's equipped with a 5G advanced optical 16,000 DPI sensor which offers cutting-edge precision and accuracy.
When you need to be able to multitask you can connect up to 4 devices which is one of the many convenient benefits of this mouse, along with 8 programmable buttons that allow you to adjust the controls so they're more efficient and effective.
This is a mouse that will see you through your longest days as it boasts an extended battery life of up to 400 hours before it requires recharging when connected via Bluetooth, and up to 200 hours via a 2.4GHz wireless connection.
Ultimately, even the best gaming mouse for carpal tunnel syndrome is hardly a cure when you're experiencing high levels of pain or if you're struggling with your symptoms. This can be a real pain (literally) when you're gaming, so if you're concerned it's worth talking to a doctor. 
Any of the gaming mouse offerings we've included in this article would do a great job of mitigating the problems associated with gaming-related carpal tunnel injuries, so it's down to you to work out which one will best suit your needs. We hope we've been able to help!