Is the LG C2 a good monitor?
We break down the LG C2 features that make it appropriate as a PC monitor
Updated: Jan 19, 2023 1:16 pm
So you want to know whether the LG C2 is a good monitor. On this page, we'll go through what makes the LG C2 a good option as a PC monitor and also some of its downsides in this regard.
LG C2 OLED Series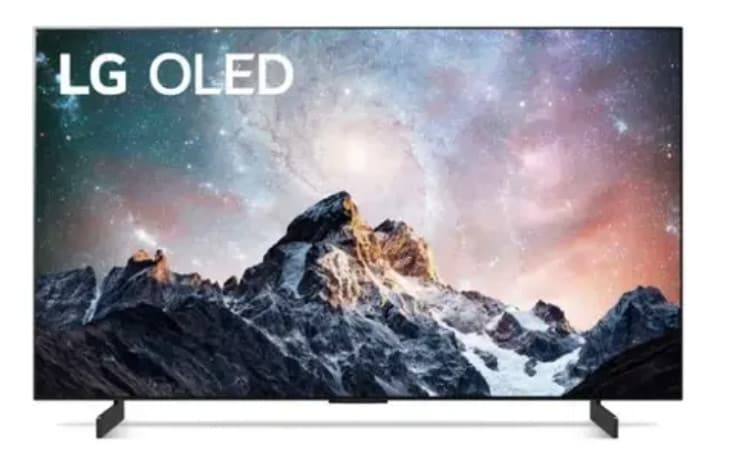 42″, 48″, 55″, 65″, 77″, 83″
Much like last year the top product announcements from CES 2023 were marked by updates to LG's OLED TV range. The most anticipated of these is the release date of the LG M3 wireless OLED TV. We're also very excited about finding out the release date of the LG G3 and the release date of the LG C3.
With all the excitement about new LG OLED TVs, you may be wondering whether last year's LG C2 is worth it. In our opinion, the LG C2 is a great tv and will remain a competitive option after the C3 release.
LG C2 as a monitor
LG offer their C2 in a 42-inch variant, so you may be wondering whether it's useable as a PC monitor. Well the LG C2 does have several features that help it in this regard, but there are also a few reasons you'll probably want to consider other options if you're just going to be using the C2 as a monitor.
Firstly the LG C2 has an undeniably impressive display. Brightness and the trueness of blacks are standouts here when compared to other monitor options. On the other hand, the glossiness of the C2's panel may be off-putting for some. Most dedicated monitors have matte finishes these days to avoid glare and reflections in bright environments. 4K support is definitely a welcome feature of the C2 but most monitors of this size and in this price range are going to offer 4K these days.
VRR and HDMI 2.1 support, and a 120Hz refresh rate are also all important factors that make the C2 more viable as a monitor. These factors mean the LG C2 will be able to keep up with games to an extent. Most decent monitors would be expected to have these capabilities as a minimum though. With monitors regularly capable of 240Hz these days 120Hz isn't really a lot to shout about. Additionally, if you're planning on doing any serious PC gaming you're not ideally going to want to be using an HDMI connection.
In conclusion, the LG C2 is certainly an option for a large PC monitor with its beautiful large display. If however, you've got gaming squarely in your sights then there are other options out there.
Is the LG C2 still worth it now the LG C3 has been announced?
It was no surprise to hear that LG decided to launch a new C-Series OLED TV – however, does it make the C2 obsolete? It's the big question on most people's lips and one that is fairly simple to answer.
The LG C2 is absolutely still worth the investment. In fact, it's probably worth your money more than LG C3 – with the latest arrival from LG only offering a few additional features over its predecessor.
Is the LG C2 better than using a monitor?
The first thing you may need to consider is the size of the LG C2 – coming in at a minimum of 42″ means that it's definitely going to need some space to fit if you intend to use it as a monitor. Luckily for you, due to the gaming performance packed into the LG C2, it makes for a great monitor if you aim to use it for both gaming and TV shows or movies, especially if you are waiting to replace your current monitor.
READ NOW: TV vs monitor for gaming
Judging whether the LG C2 is better than using a monitor relies a lot on knowing what you're going to use it for – and if you have the appropriate space to accommodate it. The LG C2 definitely suits you well if you want to use it for a range of reasons, for example hooking up multiple systems up to it at the same time.
LG C2 Evo panel
One of the big issues that plagued LG's first C-series OLED TVs was, the brightness levels.
While OLED had the ability to produce infinite contrast, perfect blacks, and stunning HDR, it did struggle during usage in bright rooms.
This was mainly due to the backlight used in the OLED panel – an issue that LG tried to resolve in its C2 model with the EVO OLED panel.
The EVO OLED panel is similar to the one used in the G1 and offers up additional brightness levels thanks to a number of factors.
That being said, while the C2 still isn't the brightest TV on the market, it certainly offers a far better visual experience than the C1 when used in daylight situations.
---